To diversify access to the NFT industry, the Kraken NFT marketplace is set to offer digital collectibles worth less than $100.
Kick-starting operations with over 250 non-fungible tokens (NFTs) collections spanning through Ethereum, Solana, and Polygon networks, the Kraken NFT marketplace has exited its beta stage.
The opening shot offers a first look at Kraken's ambition to cater to a broad range of NFT enthusiasts, from seasoned collectors to curious beginners.

Did you know?
Want to get smarter & wealthier with crypto?
Subscribe - We publish new crypto explainer videos every week!
What is a Crypto Wallet? (Explained With Animation)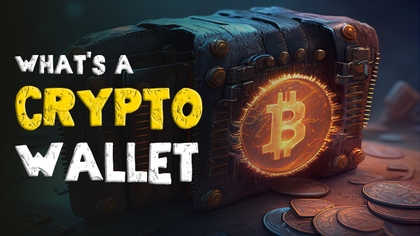 Kraken's venture into the NFT space began with a public beta launch last November. Initially, the platform dipped its toes with a handpicked assortment of 70 NFT collections, available on Ethereum and Solana.
However, the latest launch represents a significant expansion, with the platform now supporting a far more extensive array of collections. Aiming to cater to the diverse needs of the NFT community, Kraken's marketplace will showcase well-known projects like CryptoPunks and Bored Ape Yacht Club.
Moreover, it also aims to democratize NFT access by featuring collections purchasable below the $100 mark.
Kraken sets itself apart in the competitive NFT marketplace by offering a gas fee-free environment for buying and selling NFTs. However, users should be aware that "gas fees will be incurred when transferring NFTs and other cryptoassets on and off the Kraken platform."
Kraken enables users to choose their preferred payment method: fiat or cryptocurrency. The marketplace further enhances the user experience by offering built-in rarity rankings for listed NFTs. Currently, wallet support extends to MetaMask and Solana's Phantom wallet, with plans to integrate WalletConnect, in the future.
Kraken's foray into the NFT market arrives amidst increasing regulatory pressure on the crypto industry. US-based crypto exchanges face legal battles with the SEC, and north of the border, Canada is tightening its rules around digital asset trading.
However, Kraken stands firm amidst the regulatory storm. Unlike competitors, such as Binance and OKX, who chose to withdraw from Canada, Kraken remains undeterred.
---