Gate.io is taking a firm stand against bankruptcy allegations.
Gate.io, a centralized cryptocurrency exchange established in 2013, has warned of potential legal action against those spreading bankruptcy rumors.
On June 4th, Gate.io took to Twitter to reveal its stance toward rumors about its insolvency issues.

Did you know?
Want to get smarter & wealthier with crypto?
Subscribe - We publish new crypto explainer videos every week!
What is Ethereum & What is it Used For? (Animated Explanation)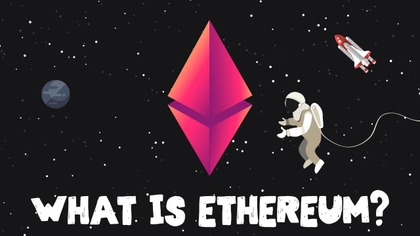 The company addressed its users in Turkish, asking customers to "not give credence to false and untrue rumors." However, Gate.io did not stop there.
The firm took a firm stance stating that legal actions will be taken against entities that spread false rumors about Gate.io:
Legal proceedings will be initiated against people who cause panic among investors only with rumors and gossip, without relying on any concrete source.
This harsh response came after a wave of speculation concerning the possible insolvency of the crypto exchange and its ties with Multichain.
Rumors about Gate.io started gaining traction following a series of mishaps with Multichain. The cross-chain protocol experienced technical hitches beginning on May 24th when an issue with a node delayed transactions.
Matters worsened when Multichain's team reported that they couldn't contact their CEO to fix the issue, reigniting rumors that Chinese authorities had arrested the protocol's leadership and seized over $1.5 billion in smart contract funds.
Adding fuel to the rumors, a Blockchain analytics firm Arkham Intelligence recorded significant inflows of Multichain tokens (MULTI) from Gate.io's platform on May 24th.
Gate.io dismissed liquidity problems on May 31st, maintaining that its operations were "running healthy" and that withdrawals were proceeding without any hurdles. Despite concerns circulating on Twitter and Telegram about traders withdrawing funds, the crypto exchange's trading volume has remained relatively stable.
In response to Multichain's persisting issues, other cryptocurrency exchanges have taken precautionary measures. On May 25th, Binance suspended deposits for ten bridged tokens on the BNB Smart Chain, Fantom, Ethereum, and Avalanche blockchain networks.
According to BitDegree data GateToken (GT) is trading at $4.21, representing a 4.53% drop in the last 24 hours.
Gate.io's threat of legal action underscores the high-stakes drama that can unfold in the fast-paced world of cryptocurrency trading. The case offers a cautionary tale about the potential fallout from rumors and highlights the need for clear communication and transparency in the crypto world.
---