Nansen claims that Binance customers have withdrawn the largest amount of funds since June 2022.
Binance, the largest crypto exchange in terms of daily trading volumes, has experienced a wave of withdrawals.
According to the Twitter thread shared by crypto analytics firm Nansen, from December 7th to December 13th, customers took out around $3.6 billion.

Did you know?
Want to get smarter & wealthier with crypto?
Subscribe - We publish new crypto explainer videos every week!
What is a Liquidity Pool in Crypto? (Animated)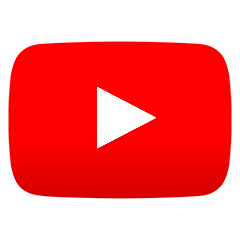 During the same week, Binance recorded around $8.8 billion in gross outflows, with gross inflows of around $5.1 billion.
On top of that, Nansen revealed that Binance had recorded the highest daily withdrawals since June 2022. From December 12th-13th, customers withdraw over $1 billion from Binance.
Following Nansen's Twitter thread, technician Andrew Thurman assumed that the drop in liquidity could be caused by big players leaving Binance. Thurman stated that Wintermute withdrew $300 million on December 11th, while Jump Finance took out $135 million.
Another reason for such a drastic withdrawal may be the December 12th Reuters report claiming that the US Department of Justice is looking to press charges on Binance executives for making financial crimes.
In light of the Reuters report, Binance took to Twitter to deny the allegations, stating that "Reuters had it wrong."
On top of that, Binance CEO Changpeng Zhao also used Twitter to comment on the matter. Zhao highlighted that it is a typical day at the office, stating that "some days net withdrawals; some days we have net deposits." Nevertheless, the man noted that the increased number of withdrawals will be a good "stress test" for the firm.
After some time, Zhao shared another tweet, claiming that the situation was stable.
Things seem to have stabilized. Yesterday was not the highest withdrawals we processed, not even top 5. We processed more during LUNA or FTX crashes. Now deposits are coming back in.
In other Binance-related news, at the end of November, the crypto exchange purchased Japanese-registered crypto exchange Sakura Exchange BitCoin (SEBC).