After the news about Binance's plans to acquire FTX broke, crypto community took to Twitter to discuss the news.
On November 8th, the news broke that due to a "significant liquidity crunch," crypto exchange Binance will acquire its rival Bahamas-based crypto exchange FTX.
With this unexpected move from Binance, crypto community members were quick to share their insights on various social media platforms, including Elon Musk's Twitter.

Did you know?
Want to get smarter & wealthier with crypto?
Subscribe - We publish new crypto explainer videos every week!
What is Cardano in Crypto? (Easily Explained!)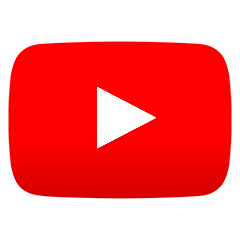 Youtube personality with over 1.3 million subscribers, Coffeezilla was one of the first ones to inform its Twitter followers about FTX acquisition, stating: "this is the wildest timeline."
Another crypto Youtuber Coin Bureau, whose audience on Youtube consists of more than 2.1 million subscribers, tweeted: "Have to admit. Didn't have "Binance buying FTX" on my 2022 crypto bingo cards."
However, while some were rather shocked or excited about the acquisition plans, the majority were disappointed about what was happening.
CEO of blockchain analytics platform Nansen, Alex Savanevik, claimed that many investors in Singapore held their digital assets in FTX because Binance is banned in the country. Binance's CEO Changpeng Zhao responded to the tweet noting that it is not banned, "just not licensed yet."
Crypto investors from Singapore joined the debate, with one of them tweeting:
I'm one of them... I mean, if I can't park my stuff with the number one, the number two should be safe... right? Ironic, I would have been better off going to KuCoin.
Other users agreed with the tweet, claiming that they already moved their crypto to the Seychelles-based crypto exchange KuCoin.
Another crypto user, dubbed That Martini Guy ₿, called Binance's plans to liquidate its FTT holdings "malicious," claiming that "Binance knew the consequences before they acted…" Other Twitter user added:
It's not good for cryptocurrency where one person controls everything. People in crypto have to think rather than celebrate this. This is anti-competition. Shouldn't be allowed.
It is worth noting that some users do not believe that acquisition will go through at all. Twitter user, dubbed Satoshi Stacker, stated that the deal won't happen because "Binance would have 80%+ of the market, increasing regulatory scrutiny." Moreover, they "think the hole in FTX balance sheet is too big."
Despite many opinions, only time will show how Binance's plans to acquire FTX will turn out.
---