In an era where every word on terms of service is scrutinized, ConsenSys counters recent allegations.
ConsenSys, the company that engineered the cryptocurrency wallet MetaMask, has responded to rumors claiming it siphons off taxes from its users.
On May 21st, the controversy was sparked by certain community members who noticed a part of MetaMask's terms of service that read the company "reserved the right to withhold taxes where required." This stirred up speculations that this could be in reference to users' income taxes.

Did you know?
Want to get smarter & wealthier with crypto?
Subscribe - We publish new crypto explainer videos every week!
What is a Crypto Airdrop & How to Get FREE Coins? (Animated)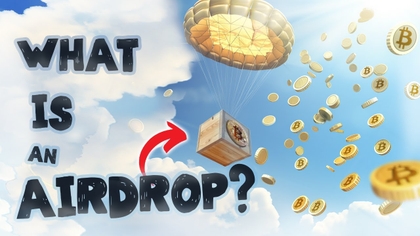 This misunderstanding soon gathered momentum and featured on the front page of r/cryptocurrency on Reddit, collecting over 500 upvotes and 600 comments.
Notable Twitter accounts also shared screenshots of the section under scrutiny, drawing comparisons between MetaMask's supposed tax practice and Ledger's recent controversial launch.
On May 22nd, ConsenSys took to Twitter to comment on the most recent rumors.
The company highlighted that the rumors came as a result of "inaccurate information" by customers that misread the statement provided by MetaMask.
In its clarification, ConsenSys stated that the tax-related section of its terms of service applies only to paid plans and products offered by them and doesn't involve any on-chain cryptocurrency transactions.
Legal terminology can be complex, but it's crucial to emphasize that this section does not apply to MetaMask or any other products that don't involve sales tax. MetaMask does not collect taxes on crypto transactions and we have not made any changes to our terms to do so.
MetaMask users can rest easy knowing their cryptocurrency isn't being withheld for tax purposes. However, this situation shows the importance of understanding legal terms in the crypto world and reminds users to stay vigilant and informed, quashing any unfounded rumors in their tracks.
MetaMask appears to be a frequent victim of various rumors and allegations. In April, the company dismissed reports suggesting that its wallets were exploited in a large-scale operation that saw the loss of over 5,000 Ether (ETH).
---