CoinShares AI bot calculates prices based on rarity traits, hype, and real-world utility.
CoinShares, an asset management company working exclusively with digital assets and cryptocurrency, has released an artificial intelligence (AI) bot which attempts to calculate a fair price of non-fungible tokens (NFTs).
According to the tweet shared by the dedicated Twitter account CoinSharesNFTAI, the NFT price predictions rely on tested mathematical concepts.

Did you know?
Want to get smarter & wealthier with crypto?
Subscribe - We publish new crypto explainer videos every week!
How do Cryptocurrency Exchanges Work? (Easily Explained!)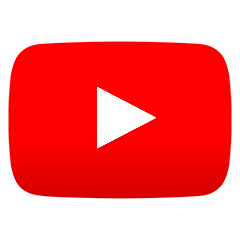 Based on the bot's research paper shared in March, the bot's algorithm is built on the hedonic model, which uses "thousands of NFT transaction records" to construct a price index. The bot gathers data on Ethereum NFTs and uses OpenSea's API to download sales history and NFT properties.
For users to interact with the bot, they need to copy the OpenSea link of a particular NFT and tweet it to the bot using @CoinSharesNFTAI. For example, one Twitter user dubbed Hsu_1997 tweeted AI bot its CloneX NFT.
The user asked the price of CloneX #2072, which was initially purchased in May for 14ETH (at that time approximately $28,000). The bot predicted that currently, NFT is worth almost 7ETH (around $9,000). Considering the significant drop in Ethereum's value, the price of the NFT allegedly dropped by 68%.
CoinShares highlighted that the bot automatically calculates the prices of "the freshest collections." During the week of the launch, the CoinShares AI bot focused on CryptoPunks, Moonbirds, Bored Ape Yacht Club, Azuki, Clonex, Doodles, and 44 other collections.
When talking about the project, the team behind CoinSharesNFTAI stated that making NFT price predictions is a complicated task.
Pricing NFTs is no easy task. Their value is volatile and millions of them are available on the market, from established projects like Bored Ape Yacht Club to more obscure artists with no trading history.
CoinShare spokesperson highlighted that NFT prices are usually determined considering its rarity traits, hype, and real-world utility.
Some of these attributes are quantifiable – even hype is not as elusive a factor as it might seem. To evaluate the hype of a specific collection, we can count its followers on social media platforms, as well as the volume and value of past transactions. The same applies to rarity within a collection, by looking at the attributes of the asset.
On top of that, the CoinShares spokesperson added that the bot is only a prototype, which uses relatively little data compared to the entirety available about NFTs and NFT market.
---