Despite the change in Coinbase's credit rating, Moody's emphasized the company's solid financial standing.
The impact of regulatory complications on Coinbase's operations has triggered a change in the crypto exchange's credit rating, shifting from "stable" to "negative," according to the credit rating agency Moody's.
The downgrade declared on June 8th is a direct response to the uncertain repercussions of the SEC's legal proceedings on the crypto exchange's business.

Did you know?
Want to get smarter & wealthier with crypto?
Subscribe - We publish new crypto explainer videos every week!
What is Ethereum & What is it Used For? (Animated Explanation)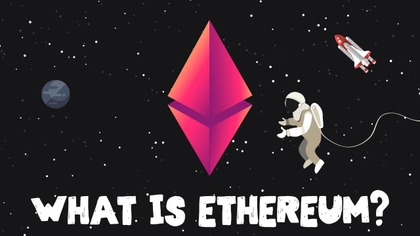 The US Securities and Exchange Commission (SEC) has targeted Coinbase for allegedly functioning as an unregistered securities broker, presenting a significant challenge to the company.
Moody's report expressed concerns over how the legal battle could impact Coinbase's everyday business, quoting:
The change in outlook to negative from stable reflects the uncertain magnitude of impact the SEC's charges will have on Coinbase's business model and cash flows.
However, despite this downgrade, the credit ratings agency acknowledged Coinbase's solid financial standing, highlighting its impressive $5 billion in cash and equivalents compared to $3.4 billion in long-term obligations.
Moody's remains optimistic about the crypto exchange's ability to keep a tight rein on its expenses - a strategy that has helped offset prior transaction revenue declines.
On the other hand, ARK Invest CEO Cathie Wood seems unfazed by these concerns. She stated in a Bloomberg interview that the escalating regulatory scrutiny of competing crypto exchange Binance would ultimately favor Coinbase.
ARK Invest, currently the fourth-largest holder of Coinbase shares worldwide, shows no plans to change this position. On June 7th, it added $21.6 million of COIN shares to its portfolio.
Despite these events, Coinbase shares have suffered a 15% fall since the start of the week and are presently trading at $55.79 per share.
Despite the gloomy financial forecast, this pivotal moment serves as a critical reminder of the regulatory challenges faced by crypto exchanges.
---