Coinbase takes another step in a legal fight with US Securities and Exchange Commission.
In the escalating legal face-off between Coinbase and the US Securities and Exchange Commission (SEC), Coinbase has taken a defensive stance, lodging a motion to dismiss the SEC's lawsuit.
Coinbase's motion was filed on June 29th in the US District Court for the Southern District of New York. It fundamentally disputes the SEC's interpretation of securities laws, contending the agency's reach surpasses its lawful authority.

Did you know?
Want to get smarter & wealthier with crypto?
Subscribe - We publish new crypto explainer videos every week!
Hot VS Cold Wallet: Which One Do YOU Need? (Animated)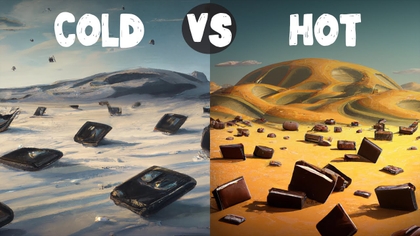 Emphasizing its intent to combat the SEC's lawsuit, Coinbase's motion argues that even if the SEC's allegations are true, the regulatory body lacks a valid legal claim.
In the motion, the crypto exchange Coinbase legal team claimed:
Even if the SEC were correct that the assets and services it identifies are within the scope of its existing regulatory authority, this [legal] action must be dismissed on independent grounds that it violates Coinbase's due process rights and constitutes an extraordinary abuse of process.
The SEC's lawsuit accused Coinbase of abetting unregistered trading in 12 digital tokens, including Solana (SOL), Cardano (ADA), Polygon (MATIC), The Sandbox (SAND), Flow (FLOW), Internet Computer (ICP), Near (NEAR), and Dash (DASH), all deemed to be securities.
Coinbase disputed this accusation, alleging that the SEC's application of securities laws to these digital tokens deviated substantially from legal norms.
Paul Grewal, Coinbase's Chief Legal Officer, tweeted on June 29th that the SEC's claims "go far beyond existing law" and thus warranted dismissal.
The SEC's understanding of security includes investment contracts, which, per the Howey Test, encompass transactions where money is invested in a common enterprise with expectations of profit primarily resulting from others' efforts.
Coinbase's attorneys also pointed out that in 2021, the SEC had approved Coinbase's registration statement, thereby authorizing the company to offer its shares to investors during its public debut. This approval was granted after a thorough review period involving in-depth discussions with Coinbase, which permitted Coinbase to trade over 240 tokens on its spot exchange, including six of the 12 tokens now under scrutiny.
As the legal showdown between Coinbase and the SEC continues, Coinbase's motion to dismiss highlights the company's determination to confront the regulatory body's allegations, claiming an extraordinary abuse of process.
---