Coinbase CEO vows to support pro-crypto legislators.
Coinbase CEO Brian Armstrong has urged crypto investors to elect pro-crypto legislators ahead of the upcoming mid-term elections.
The Coinbase executive made the political call to action in a Twitter Space discussion he co-hosted on March 23rd. The online conference was centered around the SEC's Wells Notice issued to Coinbase for potential violations of US securities laws.

Did you know?
Want to get smarter & wealthier with crypto?
Subscribe - We publish new crypto explainer videos every week!
What is Polygon in Crypto? (Animated Explainer)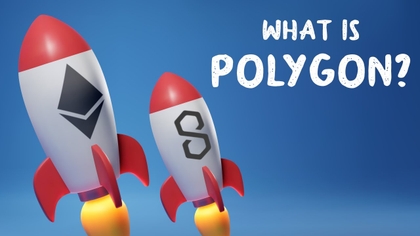 Brian Armstrong stated that Coinbase is looking to gather 50 million US-based members of the cryptocurrency community into a political force.
During his talk, Coinbase CEO asked the community to support the pro-crypto candidates, including donating funds, campaigning, and voting for them.
What we're going to do is start putting out content where people can contact their congressman, donate to pro-crypto candidates, show up at town halls, and make your voice heard. We are going to elect pro-crypto candidates in this country to make sure that our success is ensured.
Brian Armstrong's statement came a day after the US Security Exchange Commission (SEC) issued Coinbase a Wells Notice implying possible legal actions against the largest US-based cryptocurrency.
The latest move by the CEO is one of many instances Coinbase has been involved in politics, depicting a change in position by the executive regarding mixing politics with business.
In September 2020, Brian Armstrong claimed that Coinbase should not take a political stand, supporting any candidate. He argued that it would be a distraction from the company's mission.
However, recently the crypto exchange's executives have been more involved in politics, including the CEO meeting with US legislators and regulators seeking "regulatory clarity."
In 2022, Coinbase launched a new cryptocurrency policy education initiative to share information about political candidates, the crypto regulatory landscape, and the general political process. The program also includes a vote registration tool.
In February, the crypto exchange launched the Crypto435 campaign to name pro-crypto politics in Congressional Districts across the US.
---