Coinbase denied claims that it suspended staking rewards for ALGO tokens due to a formal warning it received from the SEC.
On March 22nd, Algorand Foundation CEO Stacy Waden shared a tweet revealing that crypto exchange Coinbase had halted staking rewards for ALGO tokens.
According to Waden, Coinbase had informed Algorand about the termination on the same day it received a Wells Notice from the SEC.

Did you know?
Want to get smarter & wealthier with crypto?
Subscribe - We publish new crypto explainer videos every week!
Hot VS Cold Wallet: Which One Do YOU Need? (Animated)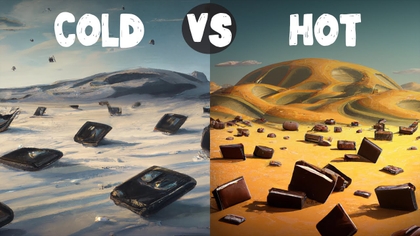 Algorand's CEO added that the cessation would only affect retail customers, while institutional investors would remain unaffected. On top of that, Waden claimed that Coinbase "will provide support to customers who want to participate in governance directly."
However, Coinbase has denied these claims. According to the crypto exchange's spokesperson, the AGLO staking reward suspension was not impacted by the regulatory pressure. The spokesperson said the halt was part of a routine reevaluation of its offerings.
The SEC has intensified its crackdown on crypto staking in recent months. Its Wells Notice to Coinbase comes barely a month after it issued Kraken a $30 million fine tied to staking activities. US regulators send a Wells Notice to firms facing a potential lawsuit.
According to Coinbase Chief Legal Officer Paul Grewal, the crypto exchange received the notice after numerous "proposals to the SEC about registration." Grewal added that the SEC had not responded to any of their requests.
Following the Wells Notice, Coinbase's (COIN) shares fell by 16% in early March 23rd trading. It has since recouped some of those losses. A Wells Notice does not always lead to a lawsuit. Coinbase has until March 29th to respond to the SEC's claims.
In recent years, the SEC has leveled allegations of selling unregistered securities against several crypto firms. Recently, the SEC sued Tron Founder Justin Sun for selling unregistered securities.
---