Circle CEO Jeremy Allaire noted that market participants now consider the best-regulated crypto firms in the US unsafe.
According to Circle's chief executive officer (CEO), Jeremy Allaire, the ongoing global banking crisis could push the crypto sector into an unregulated legal gray area.
Jeremy Allaire expressed his opinions on Twitter on March 23rd when remarking on the collapse of Silicon Valley Bank.

Did you know?
Want to get smarter & wealthier with crypto?
Subscribe - We publish new crypto explainer videos every week!
How to Avoid Crypto Taxes? (Legal Ways Explained)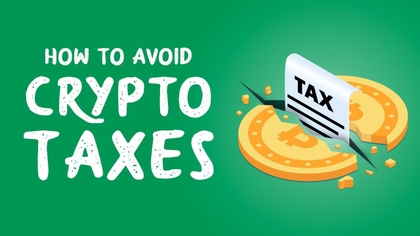 He noted that "general exposure" to the US financial system created "deep market anxiety." On top of that, Circle CEO stated that the ongoing crisis could potentially harm US-regulated crypto firms more than those regulated outside the US.
According to Allaire, the SVB contagion could push crypto market participants into less regulated platforms. He called on US policymakers to consider "what happens next." He believes the US needs a "clear, coherent, and pragmatic policy" for crypto regulation.
In his opinion, without clear regulations, a strategic technology arena is at risk of slipping from US leadership. Allaire emphasized that Circle would continue adhering to US regulations and working with banking partners. He noted that Circle had never failed to "mint or redeem" USD Coin (USDC), including during the recent USDC depeg crisis.
In recent weeks, the crypto community has aired views similar to Allaire's. They noted that highly-regulated crypto firms in the US, such as Circle, were the most affected, while those in the legal gray area, like Tether (USDT), rode the wave without suffering.
USDC experienced a temporary de-pegging following the shutdown of Silicon Valley Bank. Since then, the stablecoin has re-pegged with Circle announcing Cross River bank as a new banking partner while expanding its relationship with Bank of New York Mellon.
---