Chainalysis introduces the first analytics tool for Web3.
On May 19, the data platform Chainalysis launched a Web3-based blockchain analysis tool called Storyline. According to the official statement, this software will assist the investigators in "following the money" in cryptocurrency fraud.
The purpose of such software is to create a simple and timeline-fixed graphic representation of smart contract transactions, including non-fungible tokens and decentralized finance.

Did you know?
Want to get smarter & wealthier with crypto?
Subscribe - We publish new crypto explainer videos every week!
How to Avoid Rug Pulls in Crypto? (5 Ways Explained)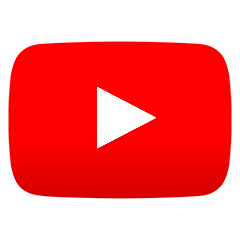 On top of that, with Chainalysis Storyline the platform also hopes to deliver some simplicity into the intricate world of DeFi environment. "And make it easy for our users to comprehend the blockchains of the web3 era," the article stated.
As DeFi operations are growing day by day, it is becoming increasingly complicated for crypto investigators to keep track of such difficult-to-trace transactions compared to the traditional centralized services.
As of now, Chainalysis Storyline is in a beta version and can be accessed only by select users. Additionally, users can enlist on the waiting list to get early access to the platform.
According to Chainalysis, this year, decentralized finance protocols are responsible for 97% of the $1.68B in cryptocurrencies stolen. The data platform also stated that a significant amount of DeFi protocols that were stolen have gone to North Korean government-affiliated hacker organizations.
Chainalysis is a blockchain-based data platform that assists the government and corporate sectors in detecting and preventing BTC and other cryptocurrency fraud. Founded by Michael Gronager and Jonathan Levin and working in more than 60 countries, the platform provides various services, including data management, insurance, and exchanges.
Back in March, unidentified hackers also managed to steal around $600 thousand from the LiFi protocol. The funds were stolen in the form of USDC, MATIC, USDT, RPL, GNO, DAI, AAVE, MVI, JRT, and AUDIO tokens.
---