CFTC found another target. This time, it is DeFi protocols.
The United States Commodity Futures Trading Commission (CFTC) has initiated regulatory actions against three decentralized finance (DeFi) protocols.
In a statement issued on September 7th, the CFTC disclosed that it levied charges against Opyn, ZeroEx, and Deridex for alleged regulatory violations.

Did you know?
Want to get smarter & wealthier with crypto?
Subscribe - We publish new crypto explainer videos every week!
What is Odysee & LBRY? Is Decentralized YouTube Possible? (ANIMATED)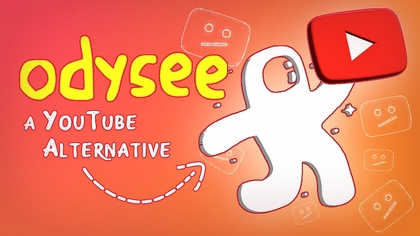 Specifically, CFTC alleges that Opyn and Deridex failed to register as a designated contract market or swap execution facility, in addition to not registering as a futures commission merchant.
Furthermore, all three entities were accused of offering leveraged and margined retail commodity transactions involving digital assets without appropriate registrations.
The CFTC ordered the companies to pay penalties, with Opyn facing a $250,000 fine, ZeroEx receiving a $200,000 penalty, and Deridex being subjected to a $100,000 fine. All three companies have agreed to settle these charges.
The regulator's action also included a statement by Ian McGinley, the CFTC's Director of Enforcement. McGinley emphasized the need for DeFi platforms to operate within the legal framework. He stated:
Somewhere along the way, DeFi operators got the idea that unlawful transactions become lawful when facilitated by smart contracts <...> they do not.
He further added that despite the complex and evolving nature of the DeFi space, the CFTC will continue to "aggressively pursue those who operate unregistered platforms that allow US persons to trade digital asset derivatives."
The CFTC's move drew criticisms from some quarters of the crypto community. Ryan Sean Adams, the co-host of Bankless, described the regulatory action as "another attack on the DeFi by US regulators."
In 2023, the CFTC has been increasing its enforcement actions quite significantly. In March, the regulators sued crypto exchange Binance for offering unregistered derivatives products. In response to these allegations, Binance submitted a legal filing claiming that CFTC overreached its regulatory boundaries.
The CFTC's recent actions against Opyn, ZeroEx, and Deridex signal a tightening regulatory environment for DeFi protocols in the United States. With penalties imposed and settlements agreed upon, these cases serve as a reminder to other DeFi platforms about the importance of regulatory compliance.
---