The platform that allows the selling and buying of tweets as NFTs halted operations after alleged minting of counterfeit digital assets.
The non-fungible token craze has been going on for quite a while, generating millions of dollars in revenue from plain animated pictures to digital artwork with exclusive rewards.
Cent allowed people to acquire posts on Twitter as NFTs, but, just recently, it was shut down due to alleged unauthorized minting operations of non-fungible tokens.

Did you know?
Want to get smarter & wealthier with crypto?
Subscribe - We publish new crypto explainer videos every week!
What is Curve Finance in Crypto? (Animated Explanation)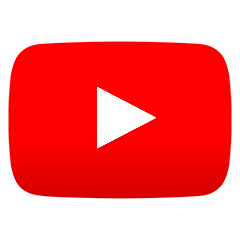 Initially, the platform gained a lot of traction only last year after Jack Dorsey, ex-CEO of Twitter, had his tweet minted as an NFT on the platform which was sold for about $2.9M in ETH.
However, Cent has been under a lot of scrutinies over the past weeks due to instances of copyright-infringing and misleading activity that would put buyers at risk of losing their funds or purchasing a counterfeit NFT. This led to the platform stopping all NFT trading on February 6th.
CEO of Cent Cameron Hejazi talked to Reuters about the situation surrounding the NFT marketplace, highlighting the "spectrum of activity" that was happening on the exchange like sales of counterfeit and copyrighted NFTs, some even posing as securities.
Hejazi mentioned the scale of these minting operations which were unable to control, stating:
"It kept happening. We would ban offending accounts but it was like we're playing a game of whack-a-mole... Every time we would ban one, another one would come up, or three more would come up."
Some experts claimed that NFT trading platforms, just like crypto exchanges, must have larger security measures like AML and KYS so only verified users are able to list non-fungible tokens for sale. With the current situation, people may be subject to scams with no way of retrieving their funds.
In fact, OpenSea addressed this issue in late January, stating that 80% of artwork on the platform were subject to copyright or spam. This pushed the marketplace to make a "50 item limit" for their free minting tool, which was later dismissed due to community backlash.
While the platform Cent paused operations, its secondary tweet NFT minting platform Valuables is still open for business.