Cash App enables Bitcoin Lightning Network, allowing faster and cheaper Bitcoin transactions.
Cash App, a mobile payment service allowing users to transfer money to one another by using a mobile app, has added support for Bitcoin Lighting Network.
The news was revealed by Cash App Bitcoin Product Lead Michael Rihani on Twitter and confirmed by the new Cash App Support page, dubbed Lightning.

Did you know?
Want to get smarter & wealthier with crypto?
Subscribe - We publish new crypto explainer videos every week!
What is Blockchain? (Animated Examples + Explanation)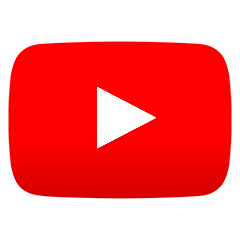 According to the Lightning page on Cash App Support, Bitcoin Lightning Network offers "a faster and cheaper way to send and receive Bitcoin transactions" compared to Bitcoin Network.
Cash app noted that while Lightning Network involves little or no fees, it is usually used to send or receive small amounts of Bitcoin. Whereas Bitcoin Network "takes more processing time and may have some fees involved."
It is worth noting that previously, the platform offered limited support for Bitcoin transactions through Lighting Network. If users sought to complete Bitcoin transactions, they had to scan specially designed Lightning QR codes.
With the newest update, all transactions using a QR code will go straight through Lightning Network. On top of that, users can send and receive payments of up to $999 in Bitcoin (BTC) every seven days.
Although the amount of transactions is limited, users can deposit $10,000 every seven days. Moreover, the app provides several services to determine tax implications.
In its Twitter thread, Michael Rihani highlighted that the Bitcoin Lightning Network is available to all Cash App customers in the United States, except residents of New York state.
Cash App first started offering Bitcoin trading services back in 2018. Since then, the app has been loved by users in the United States and the United Kingdom for completing Bitcoin transactions.
The data shared by Buy Bitcoin Worldwide revealed that during 2021, Cash App generated $12.3 billion worth of revenue, from which Bitcoin transactions accounted for 81%. The data shared on July 2022 showed that Cash App has 44 million active users and has been downloaded over 100 million times.