Solana is taking a step into the retail world in hopes to introduce Solana's blockchain and other crypto technologies to thousands of people each month.
Solana, the public blockchain platform with smart contract functionality established in 2020, has announced the opening of its first physical retail store called Solana Spaces.
Solana Spaces is retail, community, and educational space for people interested in Web3, which is located in The Shops at Hudson Yards, Manhattan, New York. The company highlighted that it will be opening more stores in the United States and around the world.

Did you know?
Want to get smarter & wealthier with crypto?
Subscribe - We publish new crypto explainer videos every week!
ICO vs IDO vs IEO: Which One's the Best? (Easily Explained)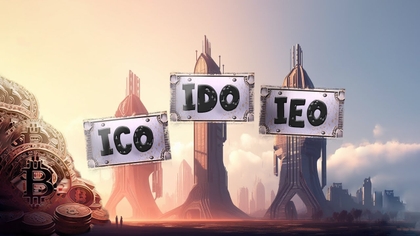 According to the press release shared on July 28th, visitors will be able to participate in various activities in the store. Moreover, they will be able to attend tutorials and get familiar with new crypto-technology innovations.
The CEO of Solana Spaces, Vibhu Norby believes that the physical store will attract around 100,000 new users to the Solana ecosystem. He also used Twitter to share his thoughts about this project.
Norby notes that, although it is a physical store, where people can buy Solana-related merchandise, its main purpose is to function as a tutorial hub. In the store, customers will receive all the information needed for them to set up their crypto wallets or access various dApps.
Solana Space's CEO explains:
It's not a store designed to be a place where you buy things. It's a store designed to be an educational experience. We do sell merch, Solana socks and hoodies, and other fun things, but that isn't the main point of it.
In the store, customers can pay for their purchases using a credit card. However, if customers are keen to pay using USDC or Solana-based stablecoins, they are more than welcome to do so. The customers who want to pay by using Solana Pay will receive significant discounts and special merchandise.
Currently, Stepn, Orca, Solana Pay, Metaplex, and Magic Eden are hosting tutorials in Solana Spaces. To encourage customer participation, after completing the tutorial, each participant will receive particular NFTs.
---