A new fraud scheme targets crypto investors by mirroring their wallet addresses and sending dust transactions.
In the ever-evolving world of cryptocurrencies, malicious actors find new ways to target unsuspecting users. Recently, Binance's CEO, Changpeng "CZ" Zhao, unveiled details about a particularly sophisticated scam involving mirror wallet addresses.
The scam, explained by Zhao, tricks crypto investors by generating addresses with identical starting and ending characters as the user's original address. The scammer then sends dust transactions to the victim's wallet, making it seem like a part of their transaction history. If the victim uses the address from one of these dust transactions, the funds will go straight to the scammer.

Did you know?
Want to get smarter & wealthier with crypto?
Subscribe - We publish new crypto explainer videos every week!
Is Cryptocurrency a Good Investment? (5 PROS & CONS!)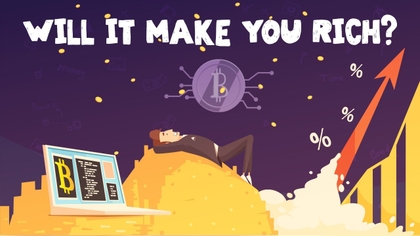 In his X warning, Zhao stated that one experienced crypto operator sent cryptocurrencies worth $20 million to a dust address on August 1st. Realizing the mistake, the operator asked Binance to freeze the Tether (USDT) before they were sent to the scammer.
While the timely response from Binance saved one user from a significant loss, others were not so lucky. One user lost $20,000 USDT to a dust address in a similar scam, and despite contacting Binance's support team within 20 minutes after the transaction, the funds could not be frozen. The victim's funds were later mixed, with no chance of recovery.
This scam could have been avoided by utilizing a blockchain domain, similar to email addresses, the domains allow users to identify wallets using regular words rather than complex characters.
Security experts recommend users refrain from copying and pasting addresses from applications for fund transfers and use strong, unique passwords, and enable two-factor authentication.
Coinbase users have also reported similar security incidents, with victims having similar experiences with scams, phishing attacks, and malicious activities associated with the crypto exchange's services.
CZ's warning about this new scam emphasizes the importance of security and vigilance in the crypto world. Users can protect themselves from these sophisticated tricks by adopting recommended practices and being cautious.
---