Will the former FTX CEO walk free before his October trial? Only time will tell.
In the lead-up to a high-stakes October trial, the United States Court of Appeals for the Second Circuit is pondering whether to grant former FTX CEO Sam Bankman-Fried (SBF) pre-trial release.
The appeal comes on the heels of an initial denial of release by a lower court judge on September 12th, prompting the case to move to a panel of three judges from the Second Circuit.

Did you know?
Want to get smarter & wealthier with crypto?
Subscribe - We publish new crypto explainer videos every week!
What Are Oracles in Crypto? (Beginner Friendly Animation)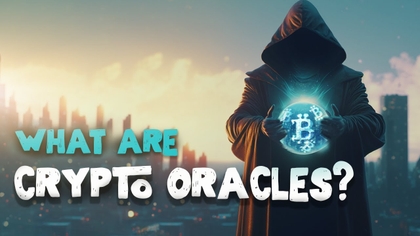 The panel is considering the First Amendment arguments presented by Bankman-Fried's defense team and counter-arguments from the US Attorney's office.
Both sides were given approximately five minutes to present their arguments on September 19th. Bankman-Fried's lawyers contended that their client's First Amendment rights were violated and that he needs proper Internet access to prepare for his upcoming trial. The legal team argues that the US District Court made an error, when it denied these points during initial proceedings.
On the other hand, the US Attorney's office brought up alleged attempts by Bankman-Fried to intimidate witnesses, including Caroline Ellison, the former CEO of Alameda Research. They maintain that these actions demonstrate a willingness to interfere with a fair trial, rendering the First Amendment arguments moot. In particular, US Attorney Danielle Sassoon stated:
The incident with Ms. Ellison shows an intent to interfere with a fair trial. The judge was correct to say the 1st Amendment had nothing to do with it. It was tampering. Counsel does not dispute that the content put Ms. Ellison in an unfavorable light.
In addition, while acknowledging some issues with Internet access at Bankman-Fried's current place of detention, the prosecution argued that the man had sufficient time to prepare his case.
Bankman-Fried is facing two separate trials. The first, scheduled to begin on October 3rd, will address seven fraud charges related to his management of crypto exchange FTX and Alameda Research.
The second trial, expected to start in March 2024, will consider five more criminal charges against him. With this looming legal battle, the appeal court's decision on his pre-trial release becomes increasingly significant, marking one of his last opportunities to secure freedom before facing the court.
The United States Court of Appeals for the Second Circuit is in the process of deciding whether First Amendment issues and other considerations warrant the early release of Sam Bankman-Fried before his October trial. The outcome could set an important precedent within the legal landscape for cryptocurrency entrepreneurs.
---