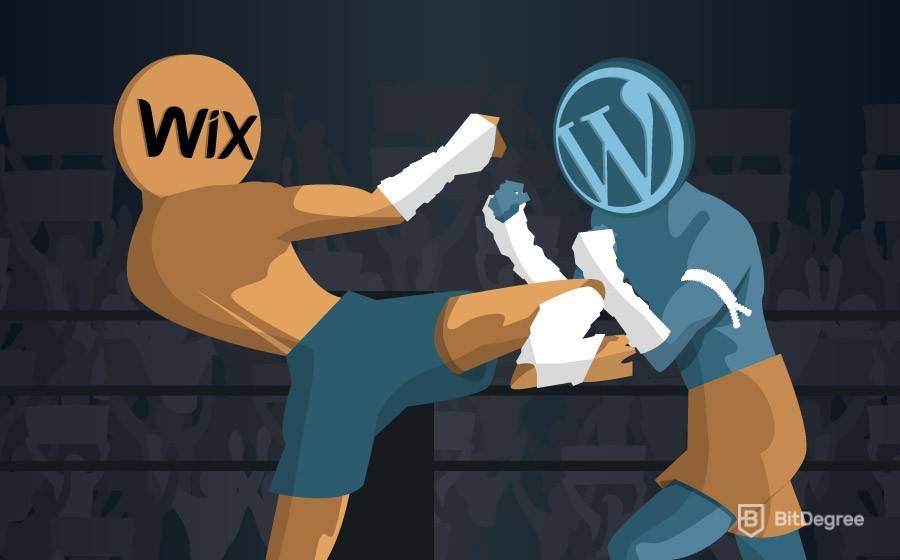 While WordPress has become eponymous with content management systems in general – it is not the only choice you have when it comes to website building. The CMS market is populated by other platforms offering a similar set of services, such as Wix for blogging and e-shops. But is this a worthy option next to the reigning king of content-oriented platforms that WordPress undoubtedly is? And what are the pros and cons of using both? Our in-depth look at the question of Wix vs. WordPress will help you find out!
Key Differences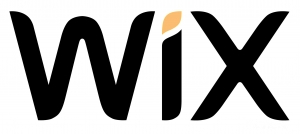 When you're comparing Wix vs. WordPress, you have to admit that they satisfy a similar demand among a very similar target audience - the need for easy-to-use website builders. While this is true for both of these platforms, they each have a couple of different traits, making them distinct from one another. Wix is an easily accessible site builder that boasts a minimalist and no-nonsense design. It is versatile enough but, in the long-run best used for portfolio websites and small businesses. It is not advisable to attempt building a sprawling website with a large number of pages and a lot of traffic on Wix; the in-house site editor becomes less practical as the pages pile on because its speed goes down significantly.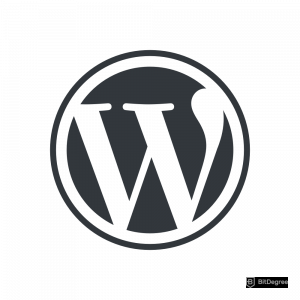 On the other hand, WordPress is more lauded for its intricate approach, though it also requires you to be more tech-savvy. Most web developers would pick WordPress vs. Wix, as the former is an open-source platform more comparable to Joomla, giving you much more control over the individual settings and aesthetics of your website. This control also comes with a more significant degree of responsibility; unlike Wix, WordPress will require you to find a web host on your own, and install the WordPress framework on the web space yourself (unless you choose the free version).
Latest DataCamp Coupon Found:
CLAIM 50% OFF
DataCamp Cyber Monday Deal
DataCamp Cyber Monday special is here! Enjoy a massive 50% off on DataCamp plans. Subscribe now and redefine your data and Al skill set for the better!
Expiration date : 04/12/2023
5,324 People Used
Only 36 Left
Wix Pricing Plans
One of the main features that separate Wix vs. WordPress is its disparate pricing. The subscription plans offered by Wix are clearly defined, and users can pay bi-yearly, yearly, or monthly. Wix pricing provides a couple of different subscriptions with often overlapping features. And while there is a free plan, it doesn't offer you the option of connecting your domain to Wix. Your website's domain would have to contain wix.com - as in domain.wix.com. For those willing to invest in a paid Wix plan, there are many different price tiers; the main ones being:
Combo – $8.50 per month;
Unlimited – $12.50 per month;
Business Basic – $17 per month.
While the small difference in the prices between Combo and Unlimited plans influences most users opting for the latter, the Combo plan is usually enough for non-e-commerce projects. Why? Well, it is not burdened with ads, and you can use your domain. However, if you choose to host your domain on Wix, you will not be able to host it on another platform; an option which WordPress allows.
The Price of Free WordPress
Conversely, WordPress is technically free – with the emphasis here on "technically". The WordPress CMS platform is indeed free to use, but you will still have to pay for hosting. Much like Wix, it offers the option of free hosting – but you will be probably be burdened with ads and have wordpress.com as a part of your domain. However, there are plenty of other free Wordpress hosting providers out there, for those that do not wish to spend a more substantial portion of their website budget on hosting. Keeping that in mind, have a look at some of the excellent options outlined here. If you want to find quality managed Wordpress hosting, you will need to do some online research first. Even if you opt for paid web hosting, this will not be the only WordPress-related expense to incur before your website is up and running. If you purchase a premium theme (up to $60), a few paid plugins, or hire a developer for some more complicated tweaks – the brass tacks may end up being surprisingly hefty. The winner here isn't clear, as you compare Wix vs. WordPress prices: both have feature-related pros and cons we will further explore in this article. While WordPress can be more expensive when it comes to larger projects – it will also enable you to complete them more effectively; it's far more adept at constructing traffic-heavy websites. On the other hand, Wix's simplistic drag-and-drop website builder could save you more time on menial tasks; but it's not as well-equipped in the long run.
Ease Of Use
One of the main things that Wix vs. WordPress have an advantage in is the ease of use. Namely, there are no additional plugins or software add-ons that you have to install; everything is browser-based. Their website editor is very intuitive for beginners and non-specialists, though experienced web developers will be less impressed with the drag-and-drop simplicity. Though, additional functionalities and features are available from Wix's App Market. Conversely, WordPress is famous for its plugins and extensions, allowing users to customize and tinker with the basic website themes to their heart's content. While WordPress does offer more options, as we've mentioned above - you will need more technical knowledge to make use of them if you want to do more than adding your images and changing the default color palettes. However, it should be noted that WordPress is attempting to move in a more user-friendly direction. Last year's Gutenberg update came with a visual block editor, to make it less reliant on HTML and shortcodes. Still, strictly looking at the ease of use between Wix vs. WordPress – there's no question about the fact that Wix wins hands down.
Design And Flexibility
With Wix, you get more than 300 free website templates. These are modern, minimalist, slick, and perhaps most importantly – separated into categories by functionality (Wix for blogging, restaurants, photography websites, etc.). Wix will create a completely separate mobile site, though you will probably need to do some fine-tweaking to make the site look good on smartphones.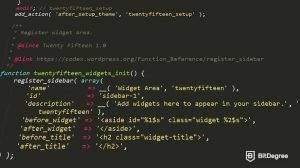 If you have learned HTML and CSS and want to make particular changes to basic website templates – WordPress is a better choice. With WordPress, if you know how to edit HTML in Wordpress, you can alter the template code as much as you want, until you get the desired result. If you are willing to spend some money on a WordPress theme, you can find responsive ones that will correctly scale down to mobile devices. Apart from these premium themes, you can find free WordPress responsive themes too; and basic PHP/HTML/CSS/JS knowledge will allow you to customize them or create child themes if you want – though you usually won't have to. To surmise Wix vs. WordPress in the sense of design – for those looking for simple, out-of-the-box solutions, Wix offers a quicker way to a functional website. On the other hand, professional web developers, design enthusiasts, and general perfectionists will be more satisfied with WordPress's more hands-on approach.
E-Commerce Capability
While comparing Wix vs. WordPress for those who want to create an e-shop, do not let yourself be swayed by the more considerable degree of specialization in Wix as it does have a dedicated section for online stores. It does come with support for a variety of different payment options, and you can sell wares online without much fuss. But a closer look at the possibilities Wix offers makes it well-suited for smaller businesses. Most noticeably, the tax and shipping options on Wix leave a lot to be desired. WordPress, on the other hand, provides no out-of-the-box solution. But a simple third-party plugin like WooCommerce solves that problem, and there's nothing that you won't be able to do regarding your online store with some custom coding! This is a contest that WordPress wins handily.
Search Engine Optimization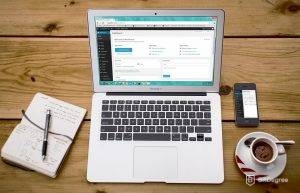 As we have mentioned before, WordPress isn't the only content management system, nor the only website builder out there. Even putting Wix aside, there are plenty of other website builders that offer easy-to-use interfaces and platforms. However, many of them aren't well-suited for search engine optimization, the lifeblood of most websites. Comparing Wix vs. Wordpress, you can see that Wix performs admirably in this regard. You can change headings, alt attributes, page titles - basically all the on-site SEO options you need. But, the basic Wix pricing plan does not allow you to connect to a custom domain, making it far harder to rank well in search engines. Image-based websites won't be thrilled about Wix's SEO options, though, as all the uploaded images get automatically assigned names. Also, you can't alter blog URLs at all. With WordPress, you get a couple of SEO settings to tweak out of the box; but more detailed SEO capabilities will require a plugin like Yoast SEO. This is a potent SEO tool that costs nothing - and the Google Analyticator plugin will help you achieve total Google Analytics integration. If you're well-versed in search engine optimization, WordPress will give you a much freer hand.
Wix vs. Wordpress: Final Thoughts
Considering all of the above-mentioned factors – who wins in the clash of Wix vs. WordPress? As you might have guessed already, the answer solely relies on the kind of website you want to build. For people and businesses looking to build a reliable and easily scalable Internet presence – WordPress is the way to go. It gives you a more extensive range of sophisticated features right away. If things like FTP access, complex databases, multilingual capabilities, and powerful blogging are important to you - it is the best way to go. On the other hand, for anyone who is not a web designer, and wants to build small-scale informative sites – Wix for blogging will probably do just fine. Portfolio and curriculum vitae websites rarely require sophisticated features (unless they are within the web design industry themselves), and don't need to do much SEO. Restaurants, hotels, and event-based companies will be well-served by the range of features Wix can offer, especially seeing as a complete beginner can easily use it to create a great-looking website.
Leave your honest feedback
Leave your genuine opinion & help thousands of people to choose the best online learning platform. All feedback, either positive or negative, are accepted as long as they're honest. We do not publish biased feedback or spam. So if you want to share your experience, opinion or give advice - the scene is yours!