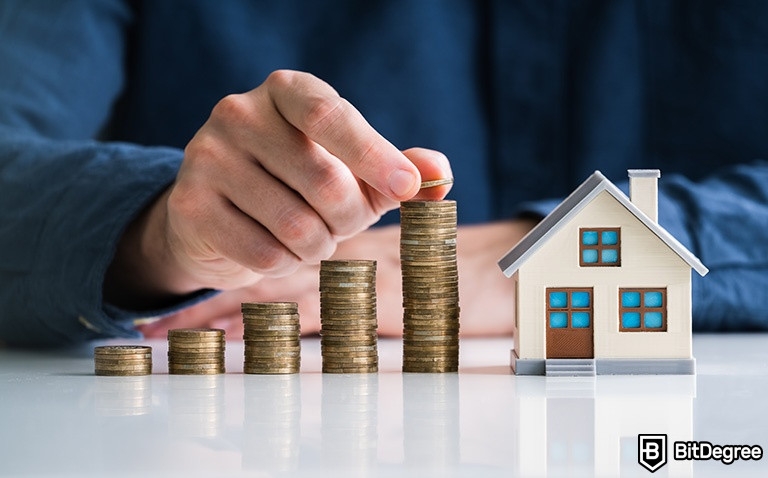 Perhaps one of the greatest feelings in the world is buying your first home - whether it's a 5-bedroom house in the suburbs or a modern loft, you can't help but smile while holding that bundle of keys. Well, if you enjoy making people's dreams come true, then you might enjoy being a real estate agent. And the best way to test the waters out is by taking real estate classes online.
To make sure you're choosing from the best of the best, I've collected 7 of the best real estate classes online, provided by the leading MOOC platforms. These courses stood out thanks to their popularity and highly positive student reviews, which makes this a great selection to choose from:
As you can see, these online real estate classes cover a wide array of skills, but that's exactly what a great real estate agent needs. They truly are jacks of all trades!
Now, as eager as I am to tell you all about these programs, let's first take a moment to discuss why these real estate classes online are worth your attention.
Why Should You Take Real Estate Classes Online?
Recently I was looking at some new lofts to see if I could imagine myself making breakfast in the tiny prop kitchens. To make sure I wasn't missing any important details I set up to meet with a real estate agent to be shown around and I was honestly blown away.
Latest DataCamp Coupon Found:
EXCLUSIVE 50% OFF
On DataCamp Subscriptions
Follow the Datacamp promo code link & get an exclusive 50% OFF Datacamp subscriptions. Act now while the offer is still available!
Expiration date : 08/06/2023
2,765 People Used
Only 35 Left
And from the first moments of us talking it was obvious that there is much more to being a real estate agent than just hardhats and a PowerPoint presentation.
That evening I decided to delve deeper into the world of realtors to see what it's like to work with real estate for a living. Firstly, real estate can be a great career option! With a median salary of $46,410, becoming a real estate agent surely is tempting.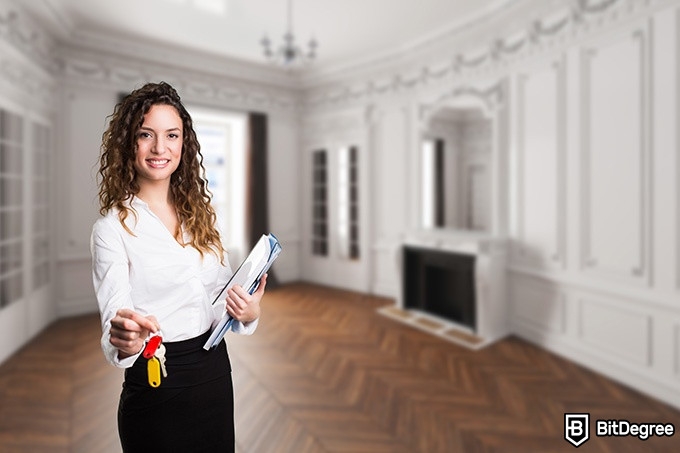 In addition, along with business licenses and enough charisma for three people, real estate agents need to have many different skills to be able to do their job successfully.
And those are the exact skills that are taught in the real estate online classes I will be telling you about!

Platform: Udemy
Duration: 18 hours 43 minutes
Price: $130.70
Certificate: YES
Level: All levels
Apply HERE
Real estate agents don't limit themselves to helping people buy and sell their property. They also work with companies looking for commercial properties and real estate investors, among many others. For that reason, a good real estate agent knows exactly what to invest in and how to get the most bang out of your buck.
Because there are a lot of nuances to keep in mind while working with real estate investments, including a course that can help you build those skills was very important to me. Out of all the real estate classes online covering this topic, this Udemy course stood out to me the most. Fundamentals of Analyzing Real Estate Investments is an all-in-one class that will get you from zero to hero in no time.
If you decide to enroll in this program you can expect to learn all of the fundamentals of real estate investing, from a walkthrough of the entire process to useful tips and tricks on how to maximize your success. In fact, the instructor encourages even complete beginners to take this program, as the syllabus includes everything needed to start.
Speaking of the instructor - I am sure you will be in safe hands. Symon He is not only a licensed broker himself, but he also has extensive experience in teaching others the art of real estate investments. From diplomas from UC Irvine and Stanford to more than 10 real estate classes online helping thousands of students manage their finances and real estate endeavors, Symon is one of the best people to learn from.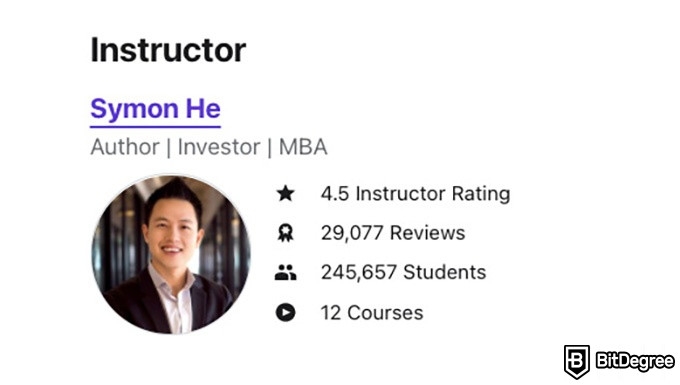 One thing that definitely stood out to me is how detailed the learning material is. The 18 hours and 43 minutes of content are covered in 152 individual lectures (yes, really), which makes it the second-longest course on this list. However, when there's so much to cover, the duration of the program makes perfect sense.
While looking through students' reviews, a few points were made multiple times. Above anything else, users praise the amount of information provided to them, and especially the additional worksheets and tables of content. In addition, the instructor also receives many compliments for his style of teaching, as, according to the reviews, this is one of the easiest to understand real estate classes online.
If we're talking money, this course is on the more expensive side. Coming in at $130.70, it's the most expensive program on this list. But with that said, the quality and quantity of content make this online real estate course a well worth investment (see what I did there) that can benefit you in the long run.
Students enrolled in the program will learn:
How to evaluate various properties and what details to pay attention to the most;
To understand and use professional real estate investment strategies and techniques;
How to identify potential investment risks and how to mitigate them.
One thing is for sure - you will definitely learn something new from this course!
Start the course NOW.

Platform: Udemy
Duration: 19 hours 9 minutes
Price: $112.87
Certificate: YES
Level: Beginner
Apply HERE
Because real estate agents more often than not work as independent brokers, their business is largely reliant on networking and putting yourself out there for new clients. And in our modern age of the almighty internet, what better way to advertise yourself to your target market than with Facebook Ads!
Of course, as with any online ad service, using them correctly and effectively is a skill that needs to be learned. In fact, I present to you a Udemy course that will teach you everything you might need - GET on TOP of Real Estate Business with Facebook Ads in 2023.
This course surprised me with just how much there is to talk about when it comes to Facebook Ads. In addition to the fundamentals of making this advertising service work for your business, the syllabus discusses pretty much every possible Facebook ad option nuances that come with it. From business pages to individual events, I'm sure that nothing was left out.
To those curious who will be teaching you the secrets of Facebook marketing, let me introduce you to Tomas Moravek - an awarded SEO and Facebook Ads & Facebook Marketing expert. With a goal of helping people optimize their Social Media Ads budget, Tomas developed a social media marketing strategy that won him the Internet Efficiency Award in 2016.
I know I would trust him to teach me about Facebook Ads, and I'm sure you can too!

As I've already mentioned, what surprised me the most about this online real estate course is how much there really is to learn about Facebook Ads. Even though it might seem like a class you can finish in one or two hours, it's actually a 19-hour-long program with 104 lectures. Even though it sounds intimidating, the video-based course is designed to keep students engaged, so you won't even notice how quickly time will fly.
It seems like along with the useful content students found Tomas, the instructor, to be a key point of their success. With many positive reviews thanking him for putting together a useful course and explaining the topic in an easily comprehensible way, it is safe to say that this program is definitely worth your attention.
If pricing is something you're worried about, I can assure you that the cost of this class matches the quality of the content. With $112.87 written on the price tag, the program is on the pricier side when compared to other real estate classes online, however, it is well worth the price.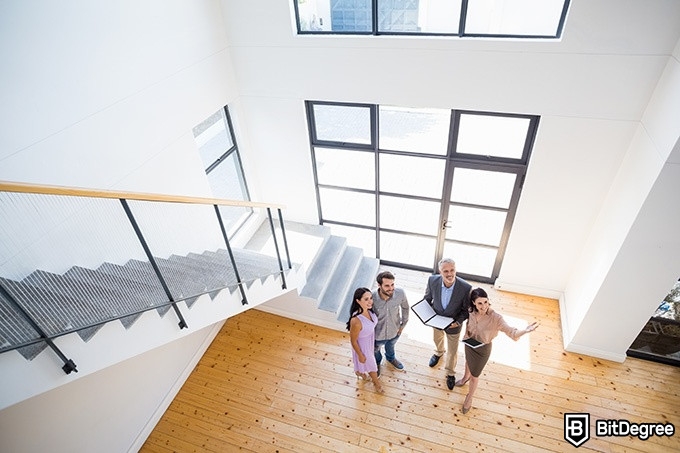 Students taking the program will learn:
How to maximize the benefits of using Facebook Ads;
What to strive for and what to avoid to reach your target audience;
How to create an authentic and attractive image that will boost your business.
If you've ever wanted to use Facebook for more than wishing your relatives "happy birthday", then this is the course for you!
Start the course NOW.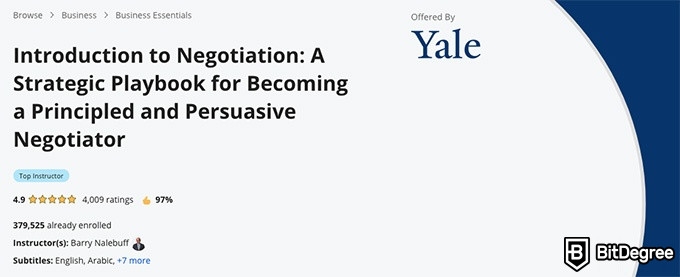 Platform: Coursera
Duration: Approx. 31 hours
Price: $49
Certificate: YES
Level: All levels
Apply HERE
Like any other salesman, a real estate agent's job is to close a good deal. And the buyer's personal goal is to get a good deal. As you can imagine, both sides use very different definitions of "good deal". But that's where negotiation comes in - a crucial skill for any successful realtor to possess.
Introduction to Negotiation: A Strategic Playbook for Becoming a Principled and Persuasive Negotiator, a program from Coursera, aims to help students build negotiation and persuasion skills that will help them negotiate them to real estate success.
A feature of this course that made me immediately intrigues was how varied the syllabus is. Not many real estate courses online include theoretical video lectures, real-life case studies, experts of the field sharing their unique advice, AND quizzes at the end of every module to test out your new skills. Seriously, this class has everything covered.
Truth be told, I was blown away by the instructor of this course. Barry Nalebuff has the Big 4 Universities under his belt. An alumnus of MIT, Harvard, AND Oxford, he currently teaches negotiation at Yale. Yep, he's that good. In addition, Barry has written 6 successful books on negotiation and launched a multimillion-dollar tea company, that was later bought by Coca-Cola.
If this doesn't make you want to check his course out, I don't know what will.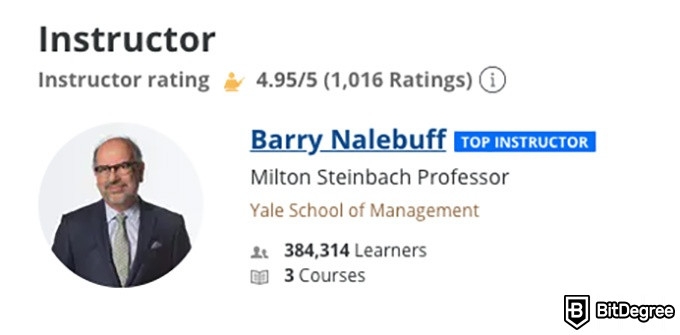 Now, don't be frightened by the 31 hours of content. Even though this program is the longest out of all the real estate classes online I've mentioned in this article, it still is incredibly convenient and simple to take.
The secret is the ability to freely schedule your learning process, which means you can take the course in a way that fits your needs and schedule the most. In my opinion, this feature is a big plus for a course to have.
What's interesting about this course is that the reviews are all over the place - in the best way possible. The benefits mentioned are very varied, which shows the high quality of the program. But if I'd have to pick one feature that was mentioned the most, it most likely would be the praises of the instructor. Many students thanked Barry for clearly explaining important, yet complex topics and creating an engaging and enriching course.
While reading about this course I was prepared to jot it down as the most expensive one on this list. With the rich content and overwhelmingly positive reviews in mind, it would make perfect sense for the program to be pushing $150 at least. But I am happy to say that this is absolutely not the case. In fact, this program lands in the below-average price category in our list, coming in at just $49 for the entire class.
If this isn't a deal worth taking I don't know what is.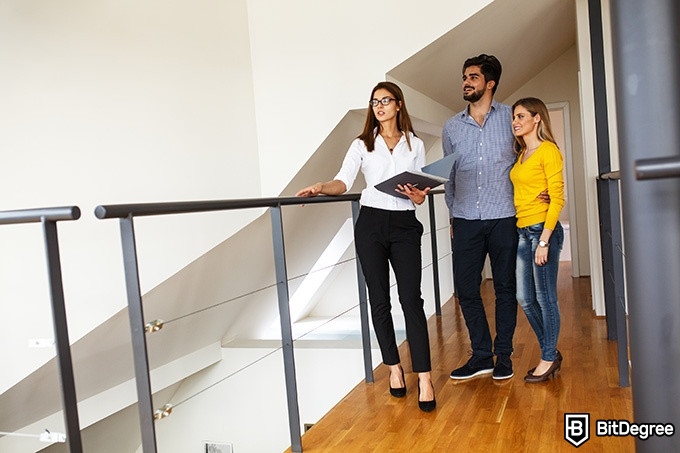 Students enrolled in the program will learn:
What the main theories and methods of negotiation are and how they can be used in various scenarios;
What various cases can teach you and how to use them as examples in the future;
Why you should never say "no" while negotiating.
Anyone in the real estate market must know how to negotiate to be successful, and this is one of the best courses to learn that art.
Start the course NOW.

Platform: Udemy
Duration: 2 hours 19 minutes
Price: $59.40
Certificate: YES
Level: Beginner
Apply HERE
I remember the first day of my first job. Even though I was fresh after training, it felt like I was pushed right into the deep end of a pool full of sharks. And I imagine it can feel the same way to realtors that have just received their licenses. That's exactly why I knew I had to include this online real estate course as soon as I saw its reviews.
Steps to Become "Rookie of the Year'' in Real Estate is the ultimate handbook for newly licensed real estate agents to keep around during their first year on the job. Provided by Udemy, this is one of the most unique real estate classes online I have come across.
In this course, you will find countless tips on how to guarantee your success as a rookie, from getting your name out there to developing a work ethic and strategies. What made this program stand out from other real estate courses online was the unique details included in the syllabus, such as advice on how to design your business cards and better your time management.
Even though these seem like completely irrelevant details, they make up the big picture of you as a realtor, so it's best to cover everything.
Another point that caught my attention was how uniquely qualified the instructor was to teach this subject. Speaking from personal experience, Kristen Crabtree has won various awards during her career as a real estate agent and currently owns her own real estate company. With tried and true techniques and 3 real estate classes online, Kristen has successfully taught several thousand satisfied students, and you can join them!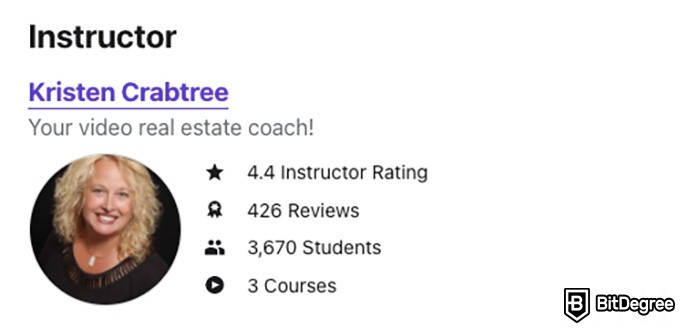 Many people think longer courses automatically mean higher quality content when in reality it's not necessarily the case. This is one of the shortest online real estate classes on this list. With just 2 hours and 19 minutes of content, the program can be finished in just one afternoon. However, keep in mind that there are 25 lectures in total, so you can break the course up into smaller, easy-to-manage chunks.
From what can be seen while reading student reviews it's safe to say that Kristen has accomplished her goal of helping new real estate agents develop the full core skillset. Many satisfied students rave about how useful their new knowledge has proven to be, as well as the confidence they've gained in themselves as realtors.
Of course, we can't forget the cost of the program. To be honest, for an online course of this size the $59.40 price might seem a little steep. However, many students have mentioned it helping them earn more in the long run, which is the reason I consider this course to be worth the money.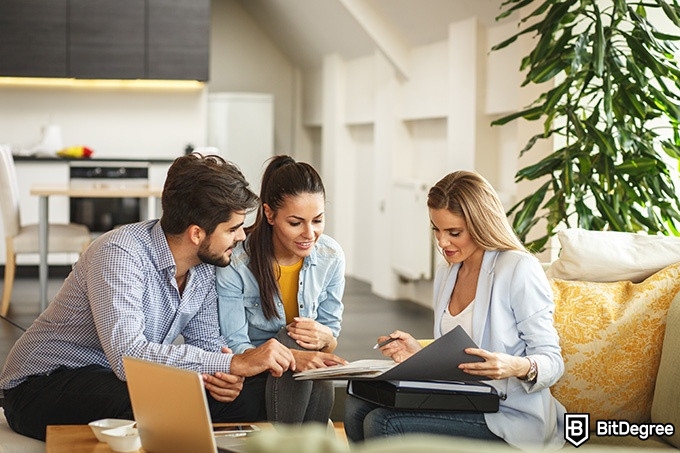 Those enrolled in this course will learn:
How to keep your work organized for maximum efficiency;
How to work with both buyers and sellers;
How to put yourself out there to gain more business leads.
Everyone starts somewhere, and this course will make sure the start of your career is as smooth and successful as possible.
Start the course NOW.

Platform: Udemy
Duration: 2 hours 57 minutes
Price: $59.40
Certificate: YES
Level: Beginner
Apply HERE
Many people are eager to get their new job started as soon as possible. However, it is important not to jump head-first without building up the mindset beforehand. I can vouch from my experience that without being in the zone there is little to no point in doing the tasks.
Because real estate can be an incredibly competitive field of work, agents need to be able to keep pushing and overcome any obstacles they might encounter. And to help you learn those valuable skills I present to you a Udemy program designed to build you from within - The Modern Real Estate Agent.
As I've already mentioned, this course focuses on your own outlook on your job and presents it as a foundation for becoming a great real estate agent. This is one of the things that stood out to me out of all the other real estate classes online the most, as it includes not only useful tips on how to successfully put yourself out there but also advice on how to develop a successful realtor's mindset. From getting the most out of your mentor to finding the best connections on the market, you might learn something you hadn't even expected.
Some might say that the best teachers are those that aren't actually teachers. If you would like to learn from someone who can share their experience, not just theories, with you, then this instructor is perfect for you. Eric Flores is a realtor and financial adviser and an investor himself, which makes him able to uniquely balance between the seller's and the buyer's perspectives.
Having graduated from College of Mount Saint Vincent with a degree in Business Administration/Communications, Eric definitely seems like an instructor worth your attention.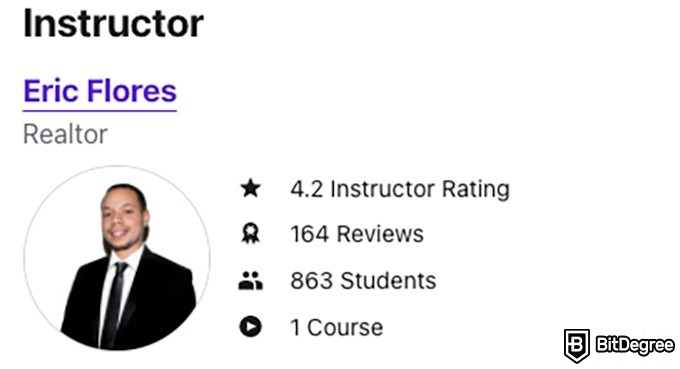 The syllabus is entirely video-based, which makes it exceptionally convenient to listen to and follow along. The lectures are concise and easy to understand, and because they are rarely longer than 5 minutes, the 2-hour-and-57-minute-long course will just fly by you in no time!
If you would take a look at students' reviews of this online real estate class you will notice the majority of them recommending the course to new real estate agents, with a lot of emphasis being placed on the usefulness of the content and clearness of the classes.
And I must say, I agree with those reviews!
Finally, the time has come to discuss the price of this course. Compared to other real estate classes online, this course falls around the average price point of the market. The program can be yours for $59.40. This might seem like a steeper cost to some, however, the unique points made in the lectures make it definitely worth it.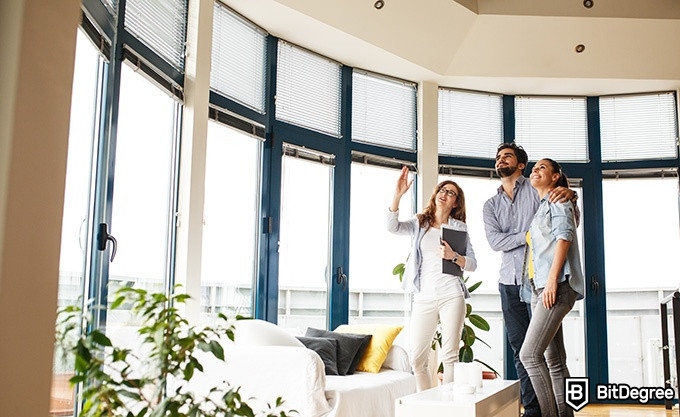 Students enrolled in the course will learn:
How to be ready for the real estate market and the challenges you might face at the beginning of your career;
How to use various methods to generate leads in your market;
How to develop a marketing budget that will help your money make money.
Any new real estate agent should take this course to know exactly how to utilize your new knowledge in a practical way.
Start the course NOW.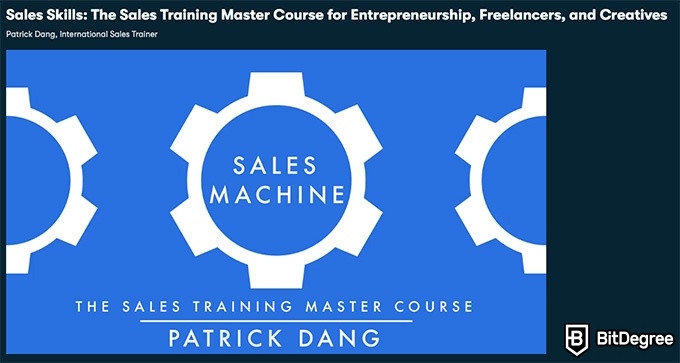 Platform: Skillshare
Duration: 3 hours 28 minutes
Price: Free
Certificate: No
Level: Beginner
Apply HERE
Real estate agents, before anything else, are salesmen. Their goal is to close the deal, whether they are selling the property or helping someone make a decision about a potential investment. In any case, sales skills are a must to have if you want to succeed in the world of real estate.
Whether you're new to real estate or a veteran on the field who wants to refresh their sales skills, Skillshare has the perfect choice for you. Sales Skills: The Sales Training Master Course for Entrepreneurship, Freelancers, and Creatives is a course that will help you learn how to sell anything - from a small condo to an extravagant mansion.
The main focus of the program is the Sales Machine Methodology - a sales tactic that focuses on building trust between sides in order to successfully close more deals. The syllabus tackles this topic one step at a time, giving you a blueprint that will help you sell real estate like hotcakes!
A big part of sales is charisma, and that's one thing the instructor Patrick Dang does not lack. With experience working with Oracle and later helping over 70,000 students across 150+ countries build exceptional sales skills, Patrick has more than enough experience to teach you how to excel at real estate sales.

As standard for Skillshare, the program is entirely video-based. In my experience, this is one of the most effective formats online courses can follow to make learning easy and enjoyable. In addition, this course is one of the shorter classes I've listed in this article, taking only 3 hours and 28 minutes to complete, which makes it perfect for those looking for a concise, straight-to-the-point course to take.
In my opinion, the best online courses are those that teach you something completely new you might not even expect. And according to those who have taken this class, that's exactly the case. The thing users raved about the most is the unique perspective on sales presented in the course, which helped them develop a new outlook on the field and start an unexpectedly successful career.
Which I believe is incredibly important in real estate.
If there's one thing no one can beat Skillshare in, it's pricing. New users can test the entire platform out free of charge for 2 whole weeks, and those that decide to stick around can take as many courses as they want for only $10 per month. This is an incredible deal that can open many unexpected life and career paths.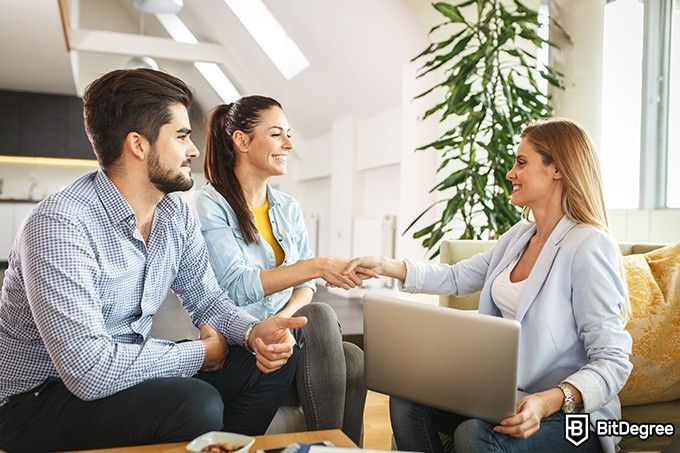 Students enrolled in the course will learn:
How to become a stronger listener and identify customers' main pain points;
How to handle deal-breaking objections and turn skeptics into buyers;
How to develop the right mindset and be more confident in yourself and what you're selling.
If you ask me, this is the best course to learn the most fundamental skill of a real estate agent.
Start the course NOW.

Platform: Udemy
Duration: 10 hours 3 minutes
Price: $29.69
Certificate: YES
Level: Beginner
Apply HERE
Everyone wants to be the best at their job. However, it comes with experience, which in turn comes with time. But wouldn't it be awesome to skip the trials and tribulations of being a beginner? Well, look no further, as I present the ultimate handbook for beginner real estate agents.
The Step By Step Course For New Real Estate Agents, offered by Udemy, is a course that aims to teach students how to close 1-3 deals every month by offering tried and true tips that will unlock your maximum realtor potential.
What makes this program stand out from other real estate classes online is the broadness of its content. The syllabus covers not only tips that can be utilized while on the job, but also advice on how to get everything in check before you even officially start, such as finding the best broker to work with and slowly building up your database.
What I've noticed while looking for real estate courses online for this article is that the highest-rated classes are led by specialists in the field. This program is no different. Instructor Fady Fareed grew his realtor career so quickly while following the advice in this course that he started his own real estate business only a year after entering the market.
It's an impressive success story that shows exactly how the strategies taught in the course can influence your career.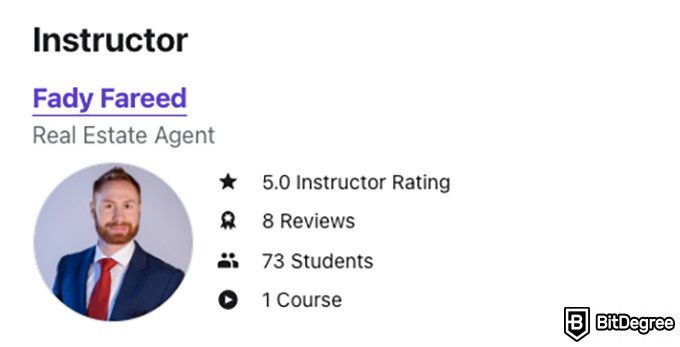 The structure of the course is exceptionally in-depth. The 10 hours and 3 minutes of content are split into 36 lectures, each covering a separate topic. Even though this program is on the longer side, it is well worth it because of the details included that most real estate classes online don't even bother to mention.
In my opinion, this shows the quality of the information provided, as every piece of information is presented as important.
Looking at the reviews of this program it is obvious that a lot of work went into making this course. Many students mentioned that it helped them learn things in a few hours that they couldn't figure out on their own for weeks, showing that the class was designed with student success in mind.
What delighted me the most about this course was the deal Fady was offering us. The in-depth program with tons of practical tips and tricks costs no more than $29.69, making it one of the most affordable real estate classes online on this list. This is perfect for those just starting out, as large investments might not be as appealing. However, this class can help you launch your career into success at record speed!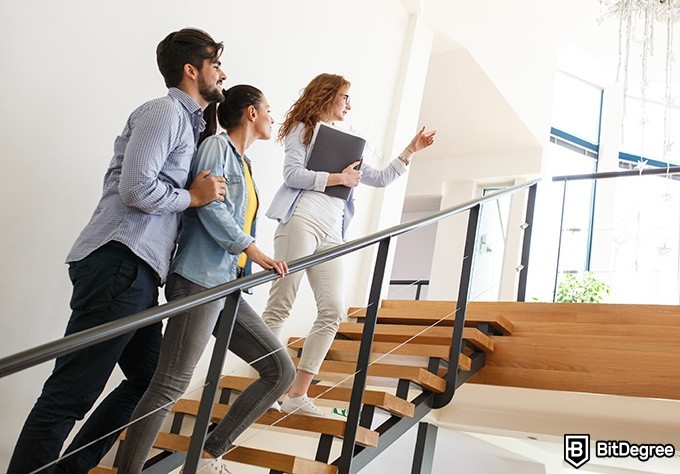 Students enrolled in the course will learn:
What you need as a new real estate agent to have a successful first day at work;
How to work with various customers, from investors to private buyers;
How to build your network and make yourself seen in the market.
After taking this online real estate class you will know exactly how to have a successful start to your career.
Start the course NOW.
Conclusions
Because real estate is such a booming industry and has been for quite some time now, it made me realize just how many skills are needed in order to be successful in that market. From charisma to negotiation skills, being a realtor isn't as simple as it might seem.
To help you succeed in the dynamic field of real estate I have curated a list of the top real estate classes online. After looking through the leading MOOC platforms, I have selected only the courses with the highest student ratings, to make sure you will be choosing from the best.
If you would like to look through the courses one more time you can check them out here:
These real estate online classes stood out because of the unique perspectives they cover in their lectures and the skills they aim to teach the students, which helped many graduates start their own careers
Thank you so much for reading my article on the best real estate classes online and I hope to hear about your success story very soon!
Leave your honest feedback
Leave your genuine opinion & help thousands of people to choose the best online learning platform. All feedback, either positive or negative, are accepted as long as they're honest. We do not publish biased feedback or spam. So if you want to share your experience, opinion or give advice - the scene is yours!