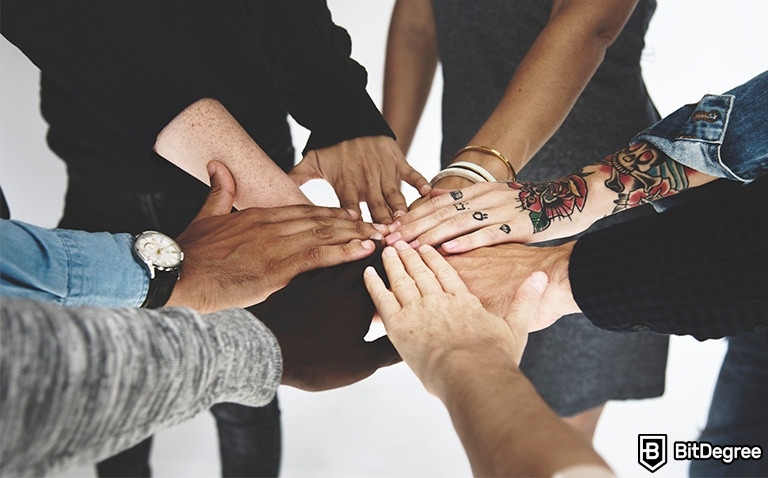 So, you've decided to get an online social sciences degree. Great choice! Social sciences are critical to keeping our communities functional, from politics and economics to equality and humanitarianism.
There's just one little caveat – you don't know where to get started. Worry not – you're in the right place! Today I'll be guiding you through seven of the best online social sciences degree programs on edX and Coursera.
As you look through the social science courses list offered here, you'll get a small glimpse into the range that this field offers. From human behavior and the demographic divide to contemporary politics – with social sciences, you can leave your footprint in a better world.
But first, let's figure out exactly what classes are social sciences and just how many subjects are part of this vast academic field.
What's Considered an Online Social Sciences Degree?
You might be having some doubts. Why study social studies when you can choose something more practical, like psychology or economics?
Latest DataCamp Coupon Found:
CLAIM 50% OFF
DataCamp Cyber Monday Deal
DataCamp Cyber Monday special is here! Enjoy a massive 50% off on DataCamp plans. Subscribe now and redefine your data and Al skill set for the better!
Expiration date : 08/12/2023
5,324 People Used
Only 36 Left
Well, funny you should say that. Both of those subjects fall under social sciences. In fact, social sciences are a massive interdisciplinary field. Some of the academic fields that fall under the social sciences umbrella are:
Anthropology
Archaeology
Economics
Gender studies
Political science
Psychology
Sociology
And that's just a handful! You can dive even further into contemporary and historical sociology, topics like discrimination and inequality, politics of immigration, and humanitarian crises.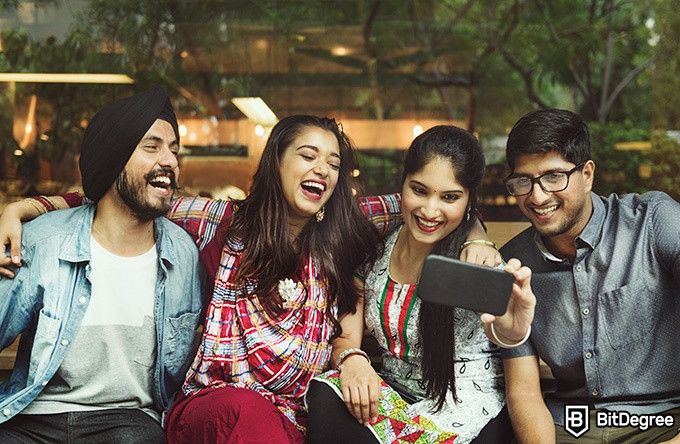 Sometimes the line between what classes are social sciences and which ones are humanities can blur. For example, linguistics can fall under both academic disciplines, depending on what you focus on. So, this social science courses list might offer some things that will shatter your perceptions of this scientific field.
In short, social sciences is the study of human history, culture, and society on an individual and community level. It can cross over with other scientific fields, making it an interdisciplinary research field.
Now that we've established what can count as an online social sciences degree, let's take a look at what we have in store.

Platform: edX
Duration: 8 weeks
Price: FREE
Certificate: YES (Paid)
Level: Beginner
Discount: Available
Where to apply? HERE
Historically, sociology has been considered to be the origin of social sciences[1]. As the name suggests, it's the study of human social behavior. More specifically, it looks into the way human societies function. How do we interact with each other depending on our class, gender, race, or even age?
Needless to say, there's a lot of ground to cover when it comes to sociology. Do you want to look into the society of today? Are you more interested in what historical events shaped the development of communities everywhere? With so many concepts and theories, finding the right starting point can be tough.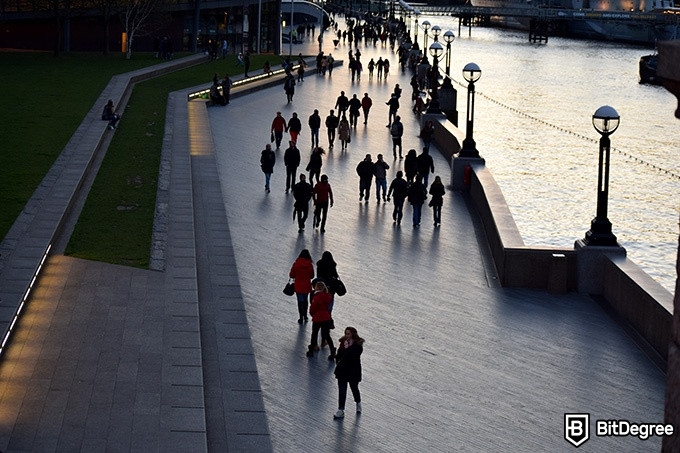 What you really need is a good, comprehensive guide to the very basics of sociology. And you don't need to wander far and wide to find one because the Fundamentals of Sociology course on edX is the ideal choice.
This online social sciences degree will introduce you to the study of human behavior in society. You will cover the main theories of sociology and see the contrasts between different socialization processes.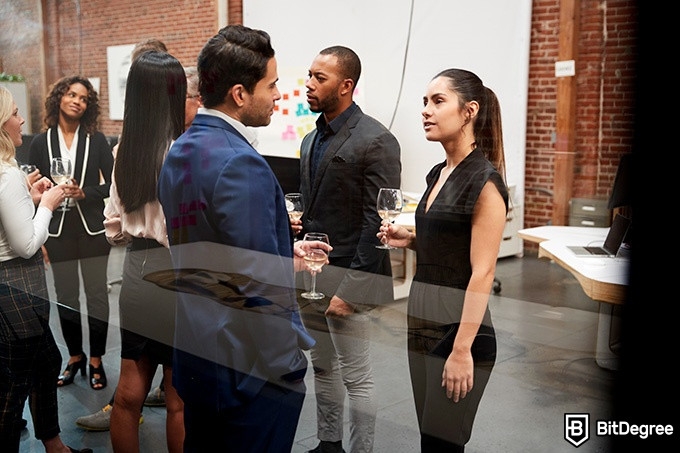 In these eight-week social sciences classes, you will learn about:
Functionalist, conflict, and symbolic interactionism theories
Pros and cons of different sociology research design methods
The connection between culture and the process of socialization
Differences between social interaction and social structure
Scientific perspectives on family as a social institution
Social divisions based on race, gender, social class, and age
Historical events that caused massive social changes
By the end of this online social sciences degree, you'll have a better understanding of what makes societies tick. Your questions about how cultures form and merge will be answered, and you'll even be able to draw a timeline of how human actions hundreds of years ago have born consequences to this day.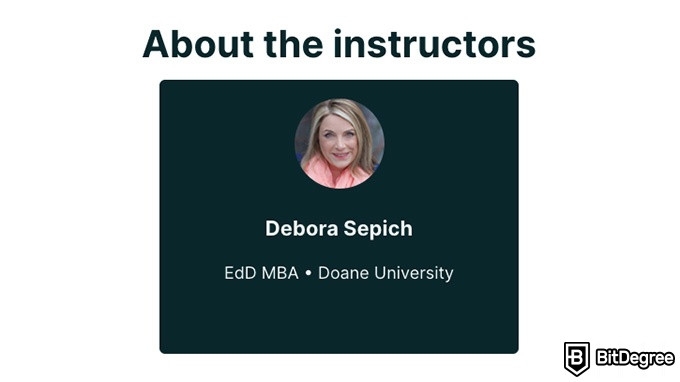 Fundamentals of Sociology is spearheaded by Debora Sepich, entrepreneur and educator at Doane University. She brings 15 years of experience in business management and education to her course.
You can audit this course for free, starting today. However, the audited version allows you only limited access to the course materials. So, if you'd like to go back to the course in the future without worrying about an expiration date, check out the verified track for just $99!
Begin your journey into social sciences today with the Fundamentals of Sociology course on edX. The world is yours for the taking!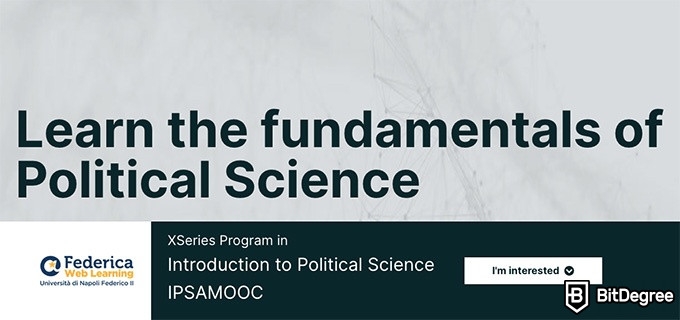 Platform: edX
Duration: 8 months
Price: $295
Certificate: YES (Paid)
Level: Beginner
Discount: Available
Where to apply? HERE
Political science might be one of the best known – and one of the most influential – social science majors you can obtain. It's not surprising – the prospects of a career in politics are lucrative.
However, political science might be a tougher cookie to crack than you might expect. It's not all debates and party systems. There's plenty of terminology, history, and even statistics to learn.
If you feel like this challenge is exactly what you need, you should check out Introduction to Political Science IPSAMOOC, the XSeries program on edX. This online social sciences degree will give you a headstart on your future in politics.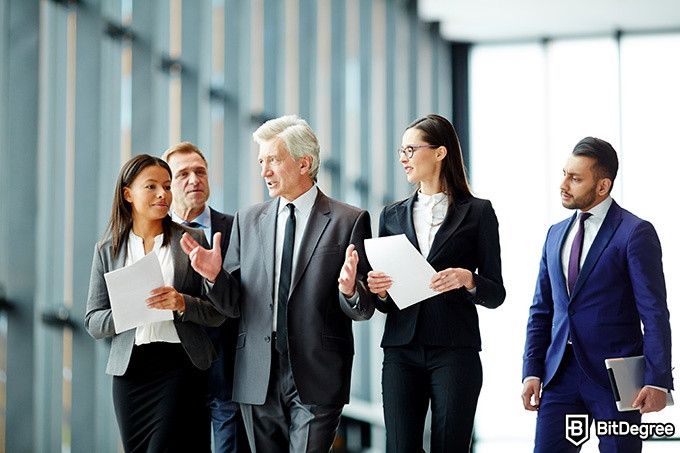 The IPSAMOOC in the course title means that this is an online learning course associated with the International Political Science Association. Their mission is to provide a borderless learning opportunity for anyone who wishes to understand the challenges of contemporary politics.
The Introduction to Political Science program consists of five courses that should take around eight months to complete:
Throughout this online social sciences degree, you will be taught by a team of academic experts in the political science field. They will present you with multicultural experiences and help you find your footing in the political world.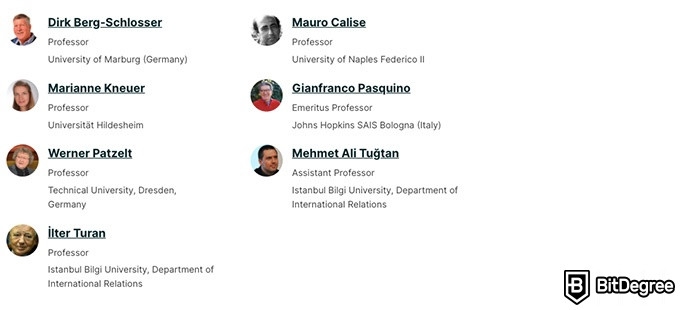 This course is part of edX's XSeries programs. These programs are dedicated to providing a deep understanding of in-demand fields and are hosted by some of the best universities in the world. You can learn more about the XSeries program by clicking here.
You can access the entire Introduction to Political Science program for $295. Once you enroll, you'll be able to access the course materials indefinitely. After completing the program, you'll receive a verified certificate. You can also find special discounts and deals offered by edX by clicking here.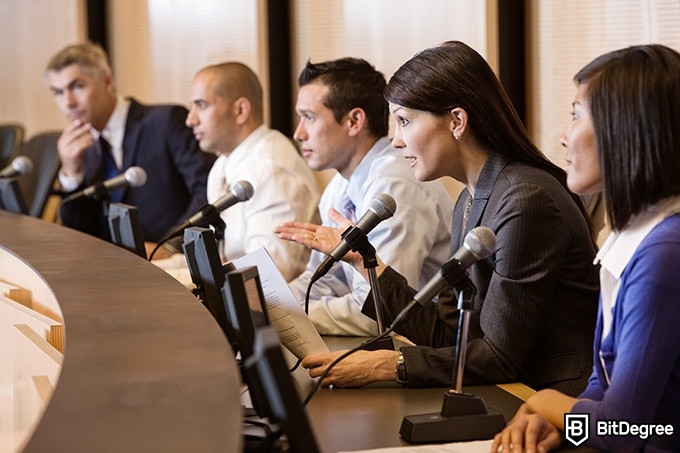 Do you have what it takes to hold the reins of a nation? Then enroll in the Introduction to Political Science XSeries program on edX and become a part of history today!

Platform: edX
Duration: 9 weeks
Price: FREE
Certificate: YES (Paid)
Level: Beginner
Discount: Available
Where to apply? HERE
Humanity is a bit of a puzzle even to itself. It's diverse, full of contradictions, and has an incomprehensibly complicated history. And if you want to really understand humanity, you should study anthropology.
Anthropology is the study of humanity itself[2]. It looks into the culture and society all over the world. Anthropologists analyze human history, behavior, and biology, among other things. There are multiple branches of anthropology, and they all encompass the study of humans[3].
If you want to learn more about why we are the way we are – socially and biologically – and what led to the way humans are today, check out the Anthropology of Current World Issues course on edX. This is an Anthropology 101 course by the University of Queensland that's perfect for beginners who want to learn more about people from all over the world.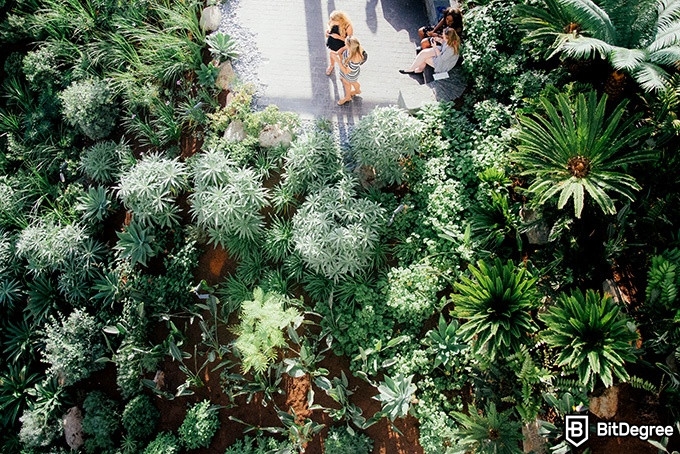 With this course, you will develop a better understanding of the world and cultivate your own perspective on societal issues. Throughout the lessons, you'll cover the theory of anthropology and visit civilizations around the globe to learn more about what anthropology means in the modern world.
These social sciences classes are split into two main themes over the course of nine weeks. The first four episodes fall under the Getting Started class:
Anthropology 101 - I: define what anthropology is and what it means to be an anthropologist
Anthropology 101 - II (Australia): look into the migration processes in Australia and the creation of multicultural societies
Indigeneity - I: introduction to the concepts of indigeneity and cultural heritage
Indigeneity - II (Australia): explore indigenous and non-indigenous relationships in Australian communities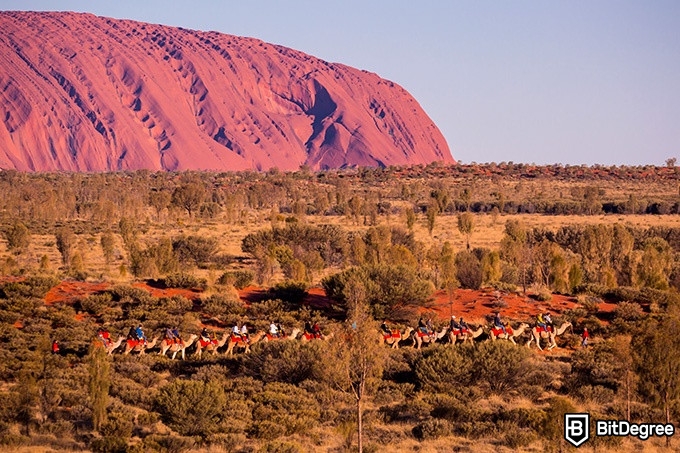 The second group of lessons is called Project Week and looks closer into the societal issues in the world:
Indigeneity - III (Australia): learn about indigenous artifacts and museum work
Living Within Limits - I (Cuba): learn about the familial social status through home appliances
Living Within Limits - II (Chile): analyze the issues of water supply shortages in Chile
Living Within Limits - III (Malaysia): look into the systemic issues faced by refugees in Malaysia
Living Within Limits - IV (Australia): find out about how the processes of gas mining affect local indigenous and non-indigenous communities in Australia
This online social sciences degree stands out with the sheer number of lecturers and experts you'll meet. You will explore different parts of the world with local anthropologists and learn about what issues these regions encounter as well as their causes. From Chile to Australia – the diversity of content on this nine-week course is astounding.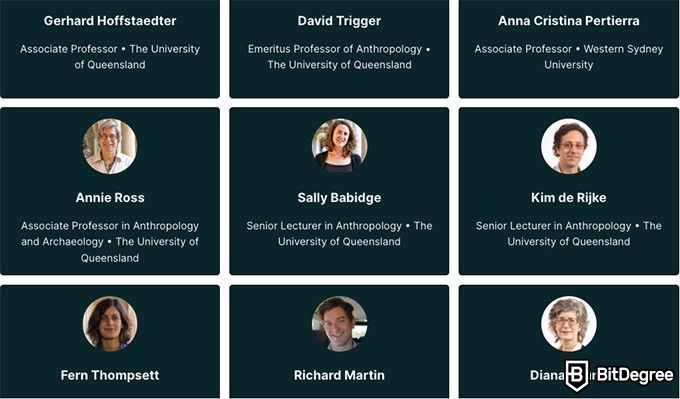 You can start auditing Anthropology of Current World Issues free of charge right now. However, you certainly don't want to lose your access to the valuable lessons and expertise you'll acquire from this course. Instead, you can enroll in the full verified track for $139 – and receive a certificate of completion at the end as a treat!
Humanity is vastly diverse – and incredibly similar throughout the world. Become the expert of who we are, and enroll in ​​Anthropology of Current World Issues on edX today!

Platform: edX
Duration: 6 weeks
Price: FREE
Certificate: YES (Paid)
Level: Beginner
Discount: Available
Where to apply? HERE
Over the past century, society has seen some impressive changes in regards to gender and race equality. Gender, in particular, plays a massive role in societal structures and our community life.
In fact, gender is at the very core of intersectionality — it binds our social and political identities, from race and class to civil rights and hierarchy. Religion, social class, nationalism — everything determines gender and is determined by gender.
Are you curious about the way gender shapes our culture and society? Then take a look at the Gender and Intersectionality course on edX. This online social sciences degree is adapted from the course taught at the University of Iceland.
If you're wondering why studying social studies from the perspective of gender is important, the answer is pretty cliché. Gender has affected every single aspect of humanity for as long as humanity has existed. With this course, you'll delve deeper into gender intersectionality.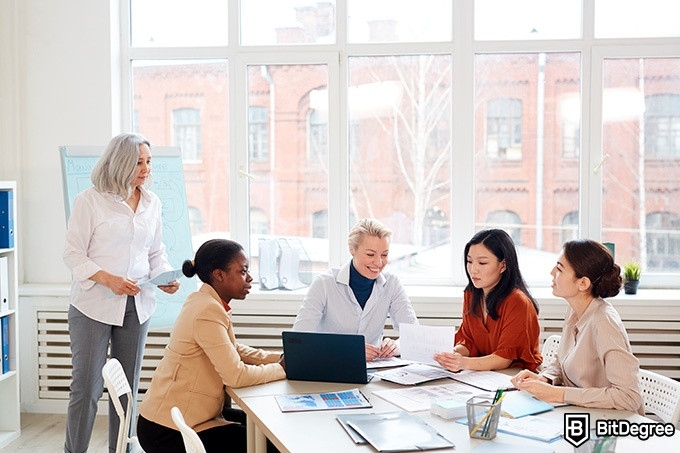 Throughout the six weeks of these social sciences classes, you will learn about:
The way religion impacts society, ethics, morals, and politics and how religious movements shape gender roles
The feminist movements around the world and what binds them together
How gender shapes our sense of identity and how this sense varies among people of different races
The role gender plays in sexuality and the history of sexuality in different cultures of the world
The link between gender and nationalism, and why gender is important in conflicts between different nations
The idea of equality and how gender and equality have been interlinked throughout history in different cultures
The Gender and Intersectionality course is not only chock-full of theory, but it also offers a number of resources, including literature, images, audio files, and websites. You'll also be given examples from pop culture, making it a great interactive contemporary course.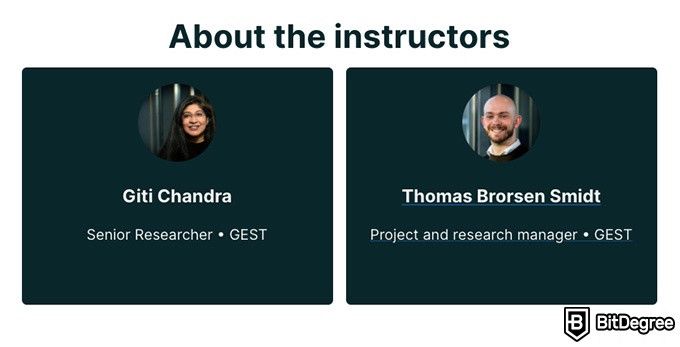 This online social sciences degree is taught by Giti Chandra and Thomas Brorsen Smidt. They are both lecturers of Gender studies at the University of Iceland, with their research focusing on gender equality and sexuality.
If you're interested in this course, you can audit it free of charge on edX. However, with everything this course has to offer – from informative social sciences classes to additional materials – you simply don't want to lose access to it once your audit expires. So, sign up for the verified track for just $50. You can even find special offers by edX here!
So, if you're curious about the influence gender has on the way our society works, enroll in the Gender and Intersectionality course on edX today!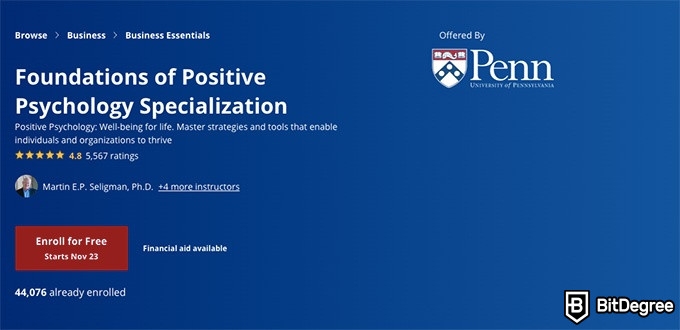 Platform: Coursera
Duration: 5 months
Price: FREE
Certificate: YES (Paid)
Level: Beginner
Discount: Available
Where to apply? HERE
If you say the word "Psychology", most people probably think sitting in front of a therapist and talking about your life problems. However – perhaps surprisingly – that's only a small part of what psychology is about.
As a science, psychology is at the crossroads between medicine and social sciences. The line between what classes are social sciences and when it crosses over to natural sciences is blurred. Some branches of psychology look into how our upbringing in a society shapes our brains, feelings, and behaviors – and vice versa.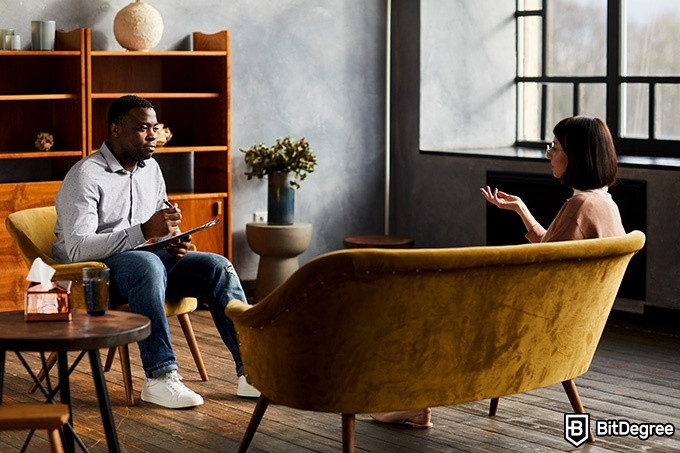 One of the most interesting branches of psychology that delves into the link between humans and their communities is positive psychology. Simply put, it analyzes what makes life worth living, both as individuals and as members of society. If this piques your interest, the Foundations of Positive Psychology Specialization on Coursera is waiting for you.
Foundations of Positive Psychology covers the key concepts of this relatively new discipline. You will be introduced to scientific research and empirical data. You'll see how well-being skills can be learned and taught. You'll go through the methods of cultivating an emotionally healthy life and learn to remain resilient in the face of anxiety and distress.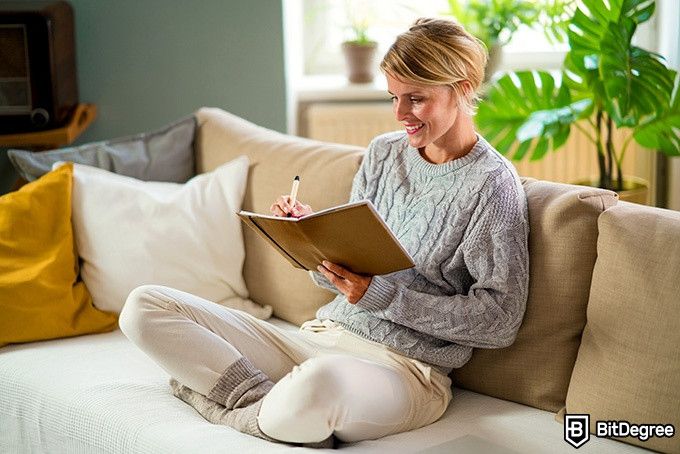 This online social sciences degree covers five courses over five months:
Once you've completed all social sciences classes on this specialization, you'll know the strategies that help individuals and organizations thrive, and how you can apply these strategies in your personal life. Your final project will involve you designing a positive intervention for your mental wellbeing.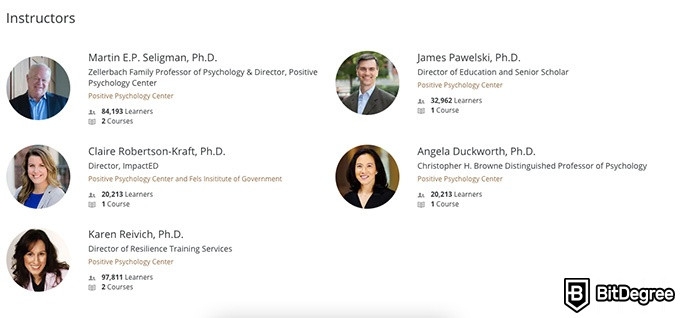 The Foundations of Positive Psychology Specialization is taught by a number of psychologists and academics at UPenn, including Martin E. P. Seligman – the pioneer of positive psychology. So, you won't just be guided by expert psychologists – you will be guided by the founding father of this field.
You can audit the entire specialization for free. While it's estimated to take five months to complete, it's a fully self-paced course. However, if you want to get its full worth and work your way up to the final project, enroll for the verified track with Coursera Plus at just $59/month! To learn more about special offers and discounts on Coursera, you can click here.
What makes your life worth living? Learn about the science behind the meaning of life and sign up for the Foundations of Positive Psychology Specialization on Coursera today!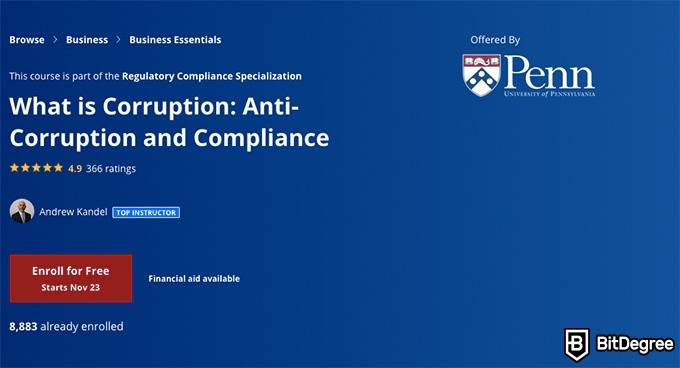 Platform: Coursera
Duration: 12 hours
Price: FREE
Certificate: YES (Paid)
Level: Beginner
Discount: Available
Where to apply? HERE
Economics is a big part of social sciences. The questions of production, markets, business, and finance all play a major role in the daily processes of our society. You don't need to look that far – just look how cryptocurrencies are reshaping our very understanding of the economy or what corruption scandals have shaken the market in recent years.
While corruption is something you'll often hear in the context of politics or business, an individual can just as easily do something that falls under the umbrella of this criminal offense. And if you want to learn more about what corruption is and how to prevent it, enroll in the What is Corruption: Anti-Corruption and Compliance course on Coursera.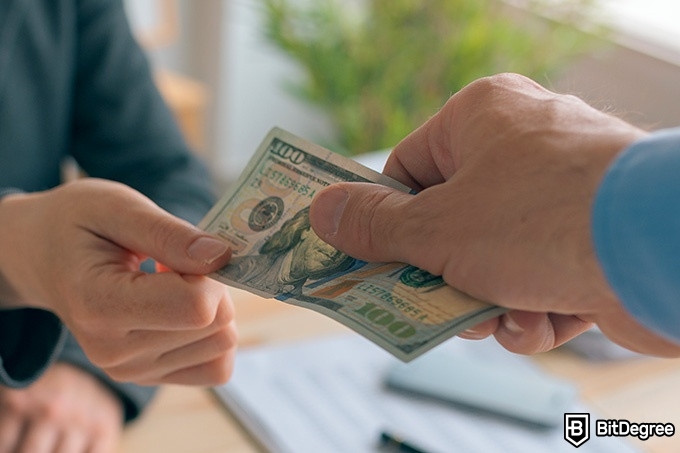 This course dives into how corruption cases are dissected. It'll analyze practical examples from everyday life, like the difference between a tip and a bribe. You'll learn about anti-corruption practices and policies in the US and the UK, and how bribery can be identified and prevented in organizations.
Throughout this 12-hour online social sciences degree, you will explore these topics:
Corruption - What is it? Where is it?: Learn to define corruption and find out what the most corrupt country in the world is
Anti-Corruption Laws: Find out about anti-corruption laws and practices, and how it's managed on an international scale
Anti-Corruption Compliance Programs (aka How to Avoid Corruption Issues): Recognize the warning signs of corruption and bribery, and learn how compliance programs combat criminal offenses
Preventing Corruption: See what the key preventative strategies are and how one word can be the most effective anti-corruption measure
Your instructor is Andrew Kandel, Lecturer in Law at the University of Pennsylvania. Kandel has experience working as legal counsel with some of the world's biggest private investment firms. He's bringing his years of expertise to this course.

This online social sciences degree is great for beginners and is completely self-paced for your convenience. In addition to that, it's received some great reviews from the learners, like this one:
​​"Well laid out, easy to grasp and bite-sized. Excellent course for those looking to expand their knowledge in the field of compliance."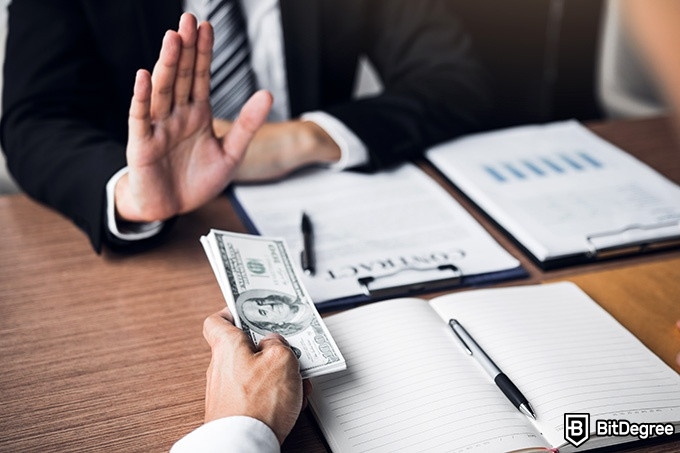 If What is Corruption: Anti-Corruption and Compliance is the course you've been looking for, you can audit it completely for free on Coursera today. However, this way you won't be able to access peer-reviewed assignments or receive a personal certificate upon completion. If that sounds tempting, try out Coursera Plus, starting at $49/month, today!
Are your financial practices legal, ethical, and transparent? Find out how good your financial compliance is with the What is Corruption: Anti-Corruption and Compliance course on Coursera by enrolling today!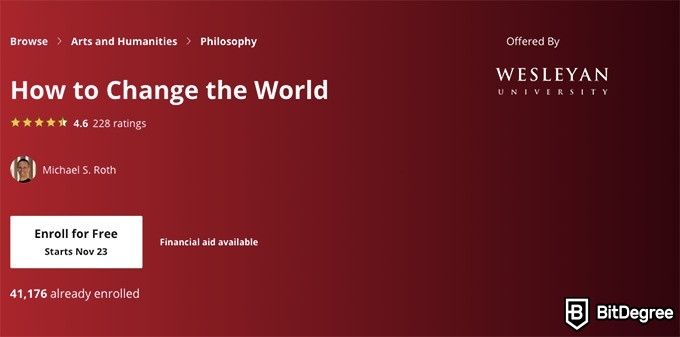 Platform: Coursera
Duration: 26 hours
Price: FREE
Certificate: YES (Paid)
Level: Beginner
Discount: Available
Where to apply? HERE
It's a big, bold question – what can you do, as an individual to change the world? Is it enough to take small actions, or do you need something bigger and more drastic? Is one pebble really enough to start an avalanche?
In order to start a change, we must first identify the problems that need fixing. And when it comes to social sciences, naturally we analyze these issues from the perspective of our society. Poverty, inequality, discrimination, access to technology and healthcare – in order to start positive changes, we need to know what gaps in society need to be filled.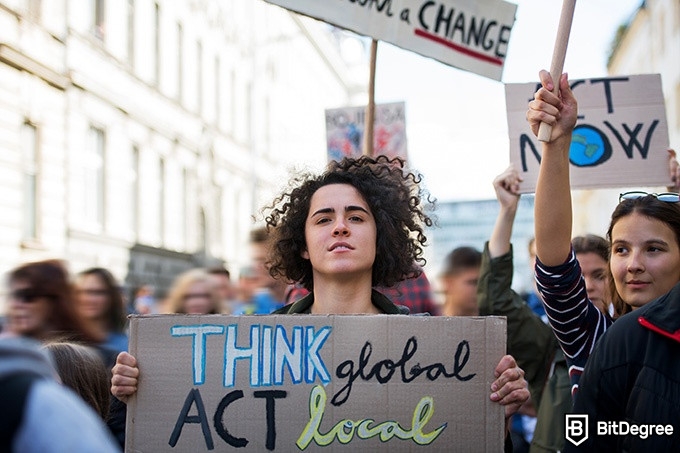 If you want to make your society – and the world as a whole – a better place and are looking for a place to start, then the How to Change the World course on Coursera is exactly what you need.
How to Change the World is an online social sciences degree with a very peculiar name. Changing the world isn't something you can do with a snap of your fingers (as much as Thanos might've tried to convince us otherwise). It's a slow, systematic process that requires analyzing and altering some of the gears of society that keep it the way it is.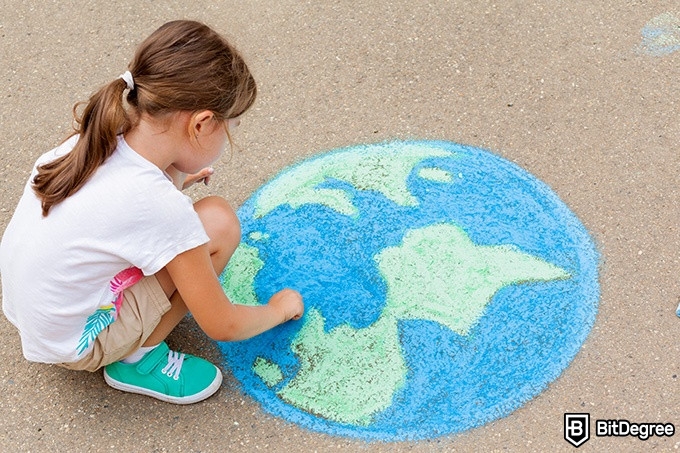 The 26 hours of social sciences classes that will help you change the world are:
What are Social Goods? From the Commons to Moral Revolutions: define what social goods are and how they can be used sustainably and without exploitation
Poverty and Development: discuss the issues of the class divide, the influence of philanthropy and foreign aid, and how the cycle of suffering can be broken
Climate Change and Sustainability: dive into the issues of climate change and the political and economic influence on these processes
Disease and Global Health Care: find the link between poverty and access to healthcare, and discover the major health challenges worldwide
Once you've wrapped up this online social sciences degree, you'll know what active steps you can take in your local or national community to get the chain reaction of positive change going. You'll have a good understanding of issues related to social inequalities and what strategies can be used to work towards solving them.

Your instructor for this course is Michael S. Roth. He's the president of Wesleyan University and has been a professor in history and the humanities since the 1980s. Imagine the bragging rights you'll have when you tell people you took a course taught by the president of Wesleyan himself!
You can start your journey towards a better world by auditing this course free of charge on Coursera. However, change is nothing without a little teamwork, and that's exactly what the peer-reviewed assignments are all about. If that sounds fun, you can try Coursera Plus starting at just $49/month! And don't forget to click here for special offers and discounts.
Are you ready to change the world for the better and make it a nicer place to live for future generations? Then enroll in the How to Change the World course on Coursera today!
Conclusions
So, ask again – why study social studies when there are so many other disciplines in STEM or humanities? Well, chances are, they're already overlapped and intertwined with social sciences. This isn't just one subject after all – it's a whole intricate network of science, technology, history, culture, and society, seamlessly tied together.
It brings neuroscience and culture together to determine how to remain positive. It looks into how people interact with money – for good reasons and for criminal ones. It explores the roles that gender, race, and class play in our everyday society. Social sciences are everywhere and they're certainly not leaving the room anytime soon.
Whether you're planning the beginnings of your political career, want to learn about how cultures around the world are affected by global issues or are looking for a way to solve at least some of these problems in your lifetime, you can certainly find an online social sciences degree for that.
And if any of the top seven picks – possibly even a few of them – on this social science courses list have caught your eye, don't even hesitate. Scroll back up to enroll today – and don't forget to check out the special deals that edX and Coursera have for you.
It only takes a single step to start changing the world. Enroll in the online social sciences degree of your choice today, and leave a mark on the society of tomorrow.
Scientific References
1. Lloyd A. Taylor 'A Brief History of Sociology'
2. Italo Pardo and Giuliana B. Prato 'Introduction: The contemporary significance of anthropology in the city'
3. Maurice Godelier 'In Today's World, Anthropology is More Important than Ever'
Leave your honest feedback
Leave your genuine opinion & help thousands of people to choose the best online learning platform. All feedback, either positive or negative, are accepted as long as they're honest. We do not publish biased feedback or spam. So if you want to share your experience, opinion or give advice - the scene is yours!