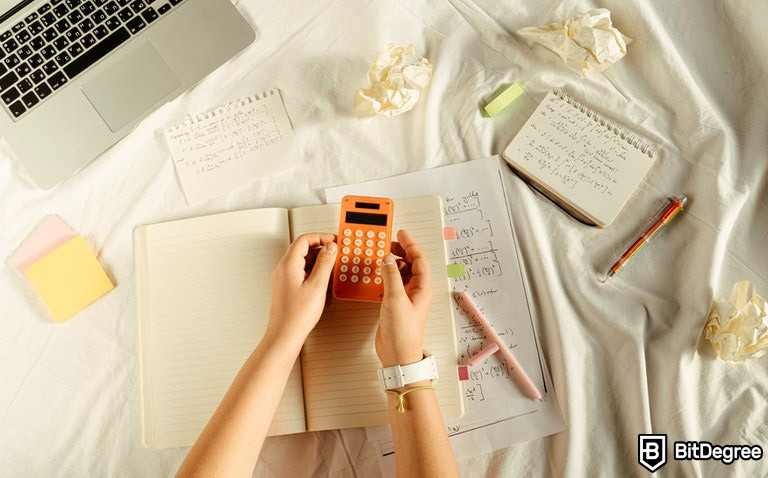 Studying math is hard - period. Unless you're a natural, and math was your bread and butter in school. However, if you weren't good at math - we have online math courses that let you catch up where you left off years ago.
When I was in school - math classes online were something to wish for. Nowadays, it's pretty normal to have everything you learn in school online. It makes it much easier to study, and you can actually learn valuable skills from top professionals in the industry.
In this article, I will talk you through the benefits of choosing online math classes. Likewise, you'll get a whole list of recommendations for the best online math courses on the market.
Online Math Courses: Importance of Math
Learning math has been proven to increase logical thinking which has a wide spectrum of advantages, especially in a working environment. Maybe not directly, but math lets us solve everyday problems, understand the surrounding world, and see the magic in numbers.
Latest Udacity Coupon Found:
SAVE 75%
Udacity Black Friday Offer
The best time to save on Udacity courses is now - follow this coupon to access 75% Udacity Black Friday discount on all courses & enjoy top-quality learning for less!
Expiration date : 06/02/2023
3,176 People Used
Only 97 Left
Would you believe me if I told you that without math we wouldn't be in the place that we are now? Well, a lot of it started with only the basics of math. And now we have rocket ships, computers, programming, satellites which were heavily influenced by the knowledge of mathematics.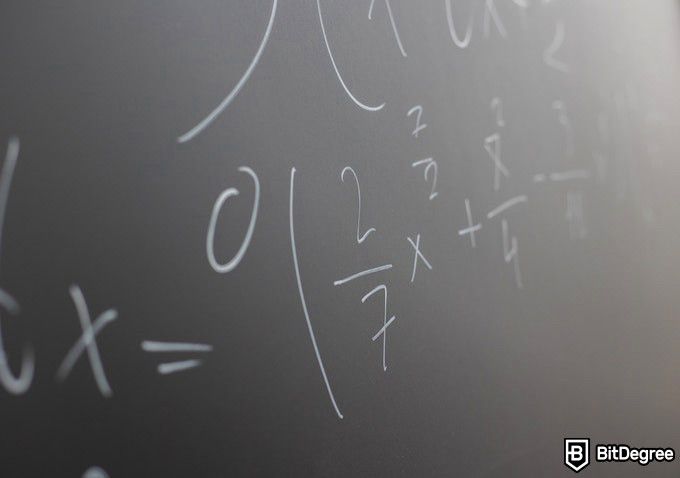 In fact, math had a hand in the making of your favorite cereal!
But that's the very broad stuff. I'm sure you're only here to find out about online math courses so you can pass your finals. There are various types of math programs online. Free-of-charge courses might not be very informative, but some classes are given by actual university professors!
However, are these courses actually worth it? Let's find out.
Are Online Math Courses Worth It?
You know by now that learning online has been quite a lifesaver in recent times. But it also took away some aspects of human interaction. And some people need that for a better learning experience.
Especially when it comes to a subject like math which requires a lot of explaining. Let's talk a bit about how these online learning platforms can help you learn math at any level.
So how can online math courses be of service? Well, by taking math classes online you can choose any teacher of your liking. Platforms like Udemy, Coursera, or edX have a large variety of experts with different backgrounds.
For instance, you can choose a middle school teacher who will tell you everything about basic calculus, or have a professor from Harvard University talk you through applied calculus. It really depends on what you're looking for.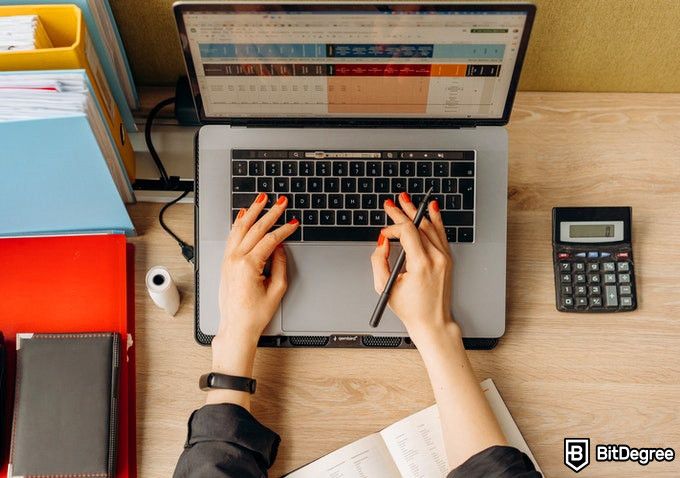 Before purchasing any course, you can read about the teachers' experience, as well as all the content that they've produced.
Likewise, the main feature of a platform like Udemy is that you can come back to your online math courses anytime you want! What I mean by that is you are able to revise the same classes even after you've completed them.
Some courses, on platforms like Coursera, have deadlines that are flexible. It could be seen as a positive, because if there is a deadline, then you will feel the drive to learn and complete the course.
In any case, most online math classes require only 2 hours per week to be completed. So that's only 17.1428 minutes per day! And yes, I used a calculator for this.
More than that, classes have ratings so you can find the best online math courses out there. Alongside ratings, people who completed their course can post reviews and let others know what they thought about their class!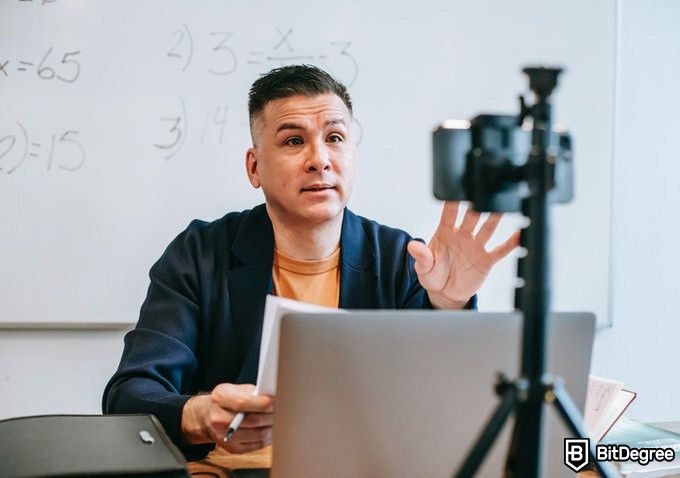 So you won't need to worry about getting an unreliable course.
Last but not least, most of the online math classes are built on video content. So you'll have a personal tutor always by your side! It's like being homeschooled. Difference is - you do it anytime you want, and you pick courses that are right for you!
Actually, I'll do you one better and give you my top picks of the best online math classes that will make your life in school or university much easier.

Just like any other subject, math requires knowing all the basics so you can move on to more complex matters. Also, lots of universities and workplaces require having at least a basic understanding of mathematics.
If you're looking to remember the basics of math, or just want to start from scratch - then this is the course for you. These online math classes have tutorials on the most basic math problems that you've probably encountered in school.
"Why should I take math classes online?"
Well, let's say math just passed through your ears during class… Maybe you had some other matters to attend to...Or you just love math and want to iron out the wrinkles in the basics of math.
Likewise, knowing the fundamentals of math is crucial for people who are looking to major in business or other financial studies that require business math.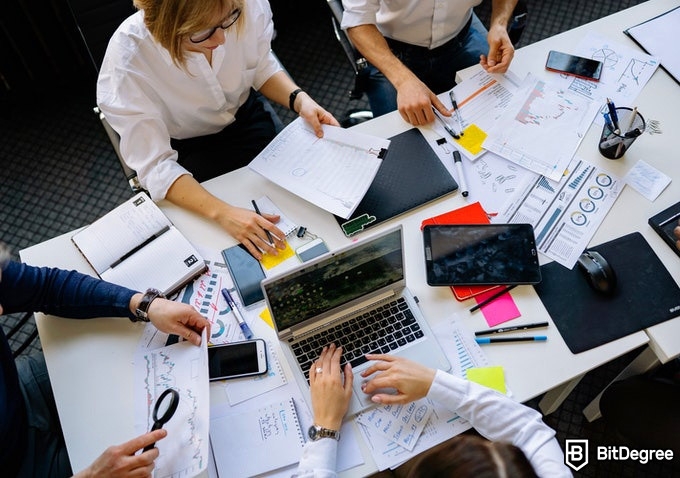 You might wonder - why would someone study in a finance-related area when they don't even know the basics of math? Well, some may be good at negotiating and have great people skills, but math might seem like a piece of hard labor for them.
Therefore, online math courses could come in to save the day. Why? Because the hard work has been done for you - all you need to do is grab the fruits of wisdom.
During the Math Fundamentals class, you will learn the answers to math problems related to numbers, decimals, fractions, and much more. The courses have around 4.5 hours of video content and 71 articles that you can read at your own time.
On top of that, after each class, you get a small summary of key aspects mentioned during the course. While you have your notes opened up, you can practice what you've learned by taking quizzes and doing exercises from a bonus workbook.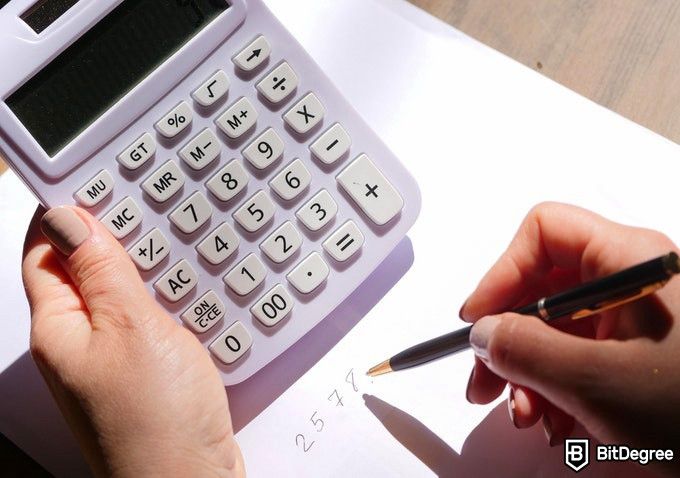 That way, you will make sure that everything you've learned stays in your head, and you don't just forget it the next morning.
Likewise, you get to download course material in case you want to learn by reading certain subjects that you find interesting.
The instructor of these online math courses is Krista King who is a self-taught math tutor with a passion for solving math problems in short periods of time. She focuses on making cheat-sheet-style notes with formulas so you can understand math easier and not get cluttered with unnecessary information.

These online math courses have a 4.8-star rating out of 5. According to the feedback from students, this course was perfect to refresh their basic knowledge of math.
Some students thought that they knew everything about the fundamentals of math, however, they were surprised about getting more than they bargained for.
Other reviews have similar reactions that involve Krista being fun, but also a very informative and engaging personality. So it seems to be like a perfect course for someone who needs that human interaction element in their online math courses.
Right now, the course is at the price of €14.99 (subject to change). More than that, you might explore some available coupons and see if this course is eligible for a discount.
Here's what you'll get out of this course:
You will learn the basic fundamentals of math
You will be given extra notes, cheat sheets, and practice exercises for more efficient learning
After completing all the lectures, you will get a virtual certificate
So, knowing that the course has around 5 hours of video content, and extra material for self-revision - it might be a great place to start learning math fundamentals.
Start the course NOW.

For some of us, algebra and trigonometry have always been a struggle. I'm sure most can't even remember the last time they used algebra in their daily life. But there are instances where drawing lines, triangles, and learning the angle formulas are crucial to perform certain tasks.
This algebra and trigonometry class has probably one of the most extensive catalogs of online math courses. It has around 75 hours of video content and 214 downloadable resources at your disposal!
Each lecture is thoroughly explained, and at the end of a lecture - you have to do a practice test. This will give you the satisfaction of immediately applying the knowledge that you've learned.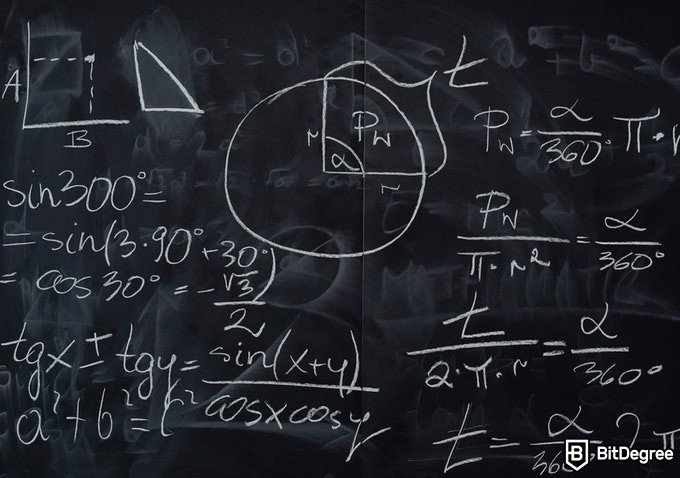 Keep in mind that the course is set to intermediate so you will need some prior knowledge to complete this course. In fact, the teacher requires his future students to know basic arithmetics, pre-algebra, and highly suggests having basic or intermediate algebra knowledge.
"Okay, who is the instructor?"
The course instructor is John Greene who has a bachelor's degree in mathematics, and a major in economics. He was always passionate about math, and helped his students achieve the best results.

The course itself has a total of 439 lectures, and is loaded with 75 hours and 2 minutes of content! That is more than two weeks of school. And you can do it all with one course, and attend at any time you want.
Wondering what people thought about this class? Well, it is a top Udemy course with a rating of 4.8 out of 5. The feedback of students is overwhelmingly positive. Students who finished the class usually name it as one of the best online math courses.
The current price for this course is €11.99 (subject to change), but you might find some extra discounts on our coupon page.
Now then, let's look at the key perks that you will earn after completing these online math classes:
You will get the full theoretical package of algebra and trigonometry
The lectures will be backed up by video content and practice tests
After completing the course, you will get a virtual certificate
All in all, these online math courses are definitely a bargain for someone who is involved in the financial field, or just has a passion to learn about algebra and trigonometry.
Start the course NOW.

If you're in college, and having trouble learning differential equations - this might be the course for you. I mean, what's better than a sorcerer giving you math classes online, right?
This expert class has 162 lectures with 664 minutes of content in total. These classes are backed up by a lot of examples which makes this particular online math course easy to follow. At the end of each group of lectures, you get to apply everything that you've learned by doing assignments.
The only requirement for this course is to know at least the basics of calculus. However, it is an expert course so any higher knowledge of calculus will help you with the learning process.
While the Math Sorcerer's whereabouts and experience are quite mysterious, the ratings and feedback of his courses are incredibly good. This particular course has a 4.6 out of 5 rating with 1,597 students taking the course right now. The main feedback that these online math courses get - they are very easy to follow and understand.

Currently, the price of this course is €11.99. However, Udemy prices tend to fluctuate a lot so you might want to check out some discount codes.
Here's a quick rundown of what you'll learn during this course:
Types and orders of differential equations
Solving differential equations
Proving functions
Transform theorems
A whole spectrum of differential equations
So, if you're looking for a fun and interactive way to learn differential equations - this might be the class for you.
Start the course NOW.

Platform: Coursera
Duration: 14 hours
Price: FREE (to view and read)
Certificate: YES (Paid)
Level: Mixed
Discount: Not Available
Apply HERE
Having to learn calculus in your own time may be a challenge. Especially if you weren't into it that much in school. But some study fields will require you to know at least the basics of calculus, and buying yourself a book about calculus won't help you achieve that.
This is where Coursera comes along with an extensive Single Variable Calculus class by the University of Pennsylvania. The way these courses work - they are divided into 5 weeks of classes which take around 14 hours in total to complete.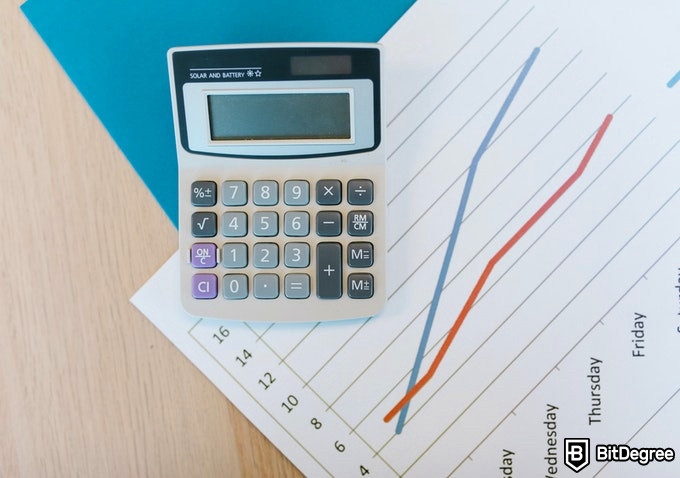 During the first two weeks, you are introduced to calculus for sequences and numerical methods. Then you move on to series and convergence tests, power and Taylor series. In the final week, you will look through every class that you've had, and take the final test.
The instructor of this course is Robert Ghrist who is a Professor of Mathematics, Electrical and Systems Engineering at the University of Pennsylvania. His course is rated at 4.6 stars out of 5, and the feedback is almost unanimously positive.

As a side note, If you'd like to learn at full capacity and earn a certificate of completion - try getting Coursera Plus which gives you full access to this class, and thousands of other courses. However, you may choose the audit track which will give you limited access.
Now let's quickly run through some key things that you'll learn during this course:
Calculus for sequences
Introductory knowledge of numerical methods
Series and convergence tests
Power and Taylor series
The main acknowledgment that this course gets is that it is not that easy to pass. More than that you get one of the best math programs online, free to view and read! Therefore, if you are looking for a challenge, or to expand your knowledge in calculus - you might want to check out this online math course.
Start the course NOW.

Platform: Coursera
Duration: 4 months
Price: FREE (to view and read)
Certificate: YES (Paid)
Level: Beginner
Discount: Not Available
Apply HERE
Now, if you're looking to refresh your knowledge or specialize in algebra, maybe even learn it for the first time - then this course might help you do that. It is one of several math programs online, free to view and read, that have actual university professors as teachers. In fact, these online math courses are offered by Johns Hopkins University.
Here you will learn equations, types of numbers, functions, and most importantly - how to think logically. Courses are divided into 3 groups with all of the above subjects. Each of them hold classes with practice exercises and a final exam.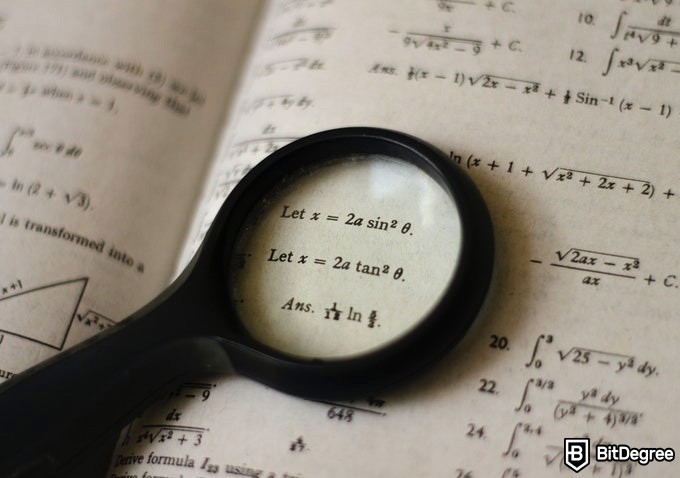 The approximate time to complete this online math course is 4 months which is 2 hours per day, but you can learn at your own pace.
Likewise, your teacher will be Joseph W. Cutrone who has a Ph.D. in mathematics. He is Senior Lecturer and Director of Online Programs at Johns Hopkins University, and has taught mathematics at all levels throughout the years.

If you'd like to have full access to the course and receive a certificate - you can purchase a Coursera Plus Subscription, or get yourself a single program plan (prices start from €42).
Now here's what the course includes:
Structure of numbers
Linear equations
Solving inequalities
System of equations
This collection of lectures is rated at 4.8 stars out of 5. Alongside nice ratings, students praise the professor for his excellent teaching, well-made quizzes, and exams. All in all, the course gets a green light from me since it has all the right tools for any person looking to learn algebra.
Start the course NOW.

The thing about edX is that it offers courses based on tracks - you can either choose the verified or audit track. Personally, if I'm looking to maximize my knowledge and capabilities for a business major - I'd obviously go with the verified track which has unlimited access, graded work, and gives out certificates of completion.
Now then, let's get back to the actual course. The Maths Essentials classes are - as the title suggests - all about essentials. And it is especially recommended for those who are looking to major in business.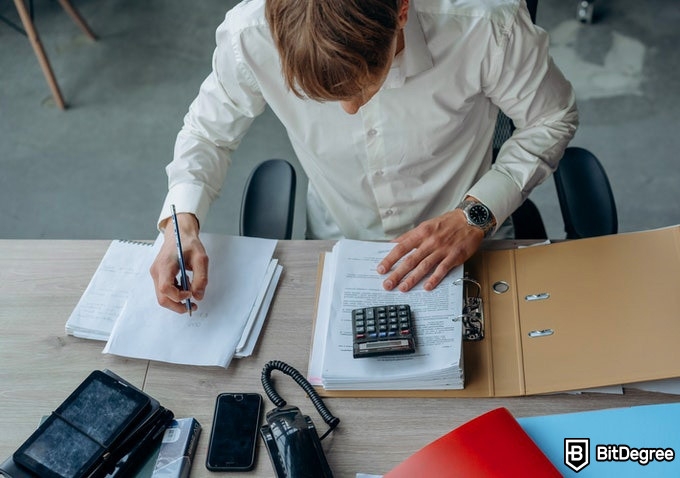 The course is all about linear equations, calculus for optimization problems, and other types of math required for a major in business. The only thing needed from you is knowledge of secondary school math.
You should complete this course in 6 weeks assuming that you learn at the suggested pace of 2 to 5 hours per week. However, you can do it at your own speed.
The course is presented by the Imperial College of London. Your teacher will be David Lefre who is the Director of the EdTech Lab at Imperial College Business School. He has a bachelor's degree in Mathematics from the University of East Anglia.

At the time of writing this article, full access to the course is €68. If you're looking for a discount - try using our coupons or choose the audit track with limited access to the course.
Here's what you'll learn during the class:
Linear equations and tools for MBA
Complex relationships
Calculus for profit
In general, these math classes online seem like a great choice to revise, or even learn the essentials, before applying to a finance-based institution.
Start the course NOW.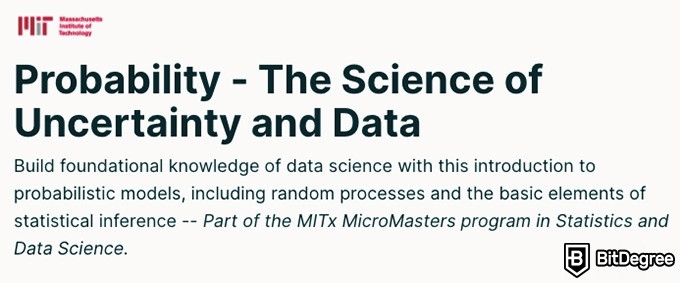 Platform: edX
Duration: about 16 weeks
Price: €259 for Unlimited Access
Certificate: Yes
Level: Advanced
Discount: Available
Apply HERE
Learning probabilities is a very valuable skill to possess in the modern world. And being able to in a way predict future events by analyzing data is challenging for most. Therefore, it requires a certain skill set to understand how to use probabilities to your advantage.
This probability course offers a wide variety of subjects including variables, laws of large numbers, Bayesian inference methods, and an introduction to random processes. It is estimated that you should spend 10-14 hours per week in order to finish this course in 16 weeks. But, just like with other courses, you may learn at your own pace.
In fact, this math course was created by the Massachusetts Institute of Technology with 10 different instructors at your service! One of them is John Tsitsiklis who has been teaching probability for over 15 years.

You might've noticed that the course is quite expensive, currently at €259. However, you can select the audit track or look through some of our coupon codes for a discount.
Anyway, here are the main topics that will be covered in this course:
Probables
Inference methods
Random processes
Laws of large numbers
Random variables
So if you feel strongly about your calculus skills, multiple integrals, and have no issues with mathematical reasoning - I think it's a great way to kick it into high gear and learn probabilities from the best in the business.
As a side note, this course is part of a larger study program called Statistics and Data Science which takes over a year to complete. However, if you're not interested in all the topics of such math programs online - free to select only, for instance, the probability course at the bottom of the program page.
Start the course NOW.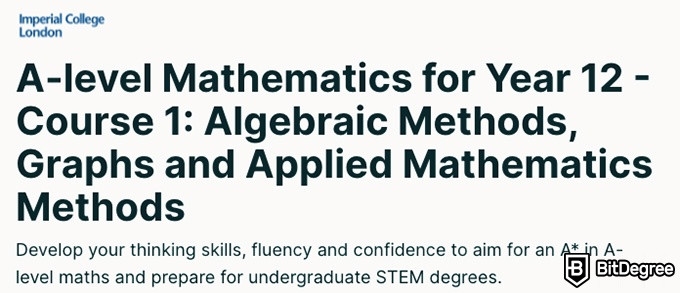 Platform: edX
Duration: estimated 7 weeks
Price: €42 for Unlimited Access
Certificate: Yes
Level: Intermediate
Discount: Available
Apply HERE
Many struggle with senior year, especially when math exams are coming closer than ever. What if you don't feel confident taking the exam? Well, there is always a solution. This course will prepare you for your final A-level math exam.
The A-level Mathematics for Year 12 intermediate course covers everything from indices and surds, to the introduction of statistics and mechanics. It is estimated that you should finish the course in around 7 weeks if you spend at least 2 to 4 hours per week learning.
Your instructors will be Dr. Phillip Ramsden and Phillip Chaffe from the Imperial College of London. Both of them have a long experience in teaching mathematics at all levels, and are masterclass public speakers.

The course itself is at a price of €42, but you can choose the audit track, or look through some of our staff-picked coupons for course bundles!
Now then, here's a brief summary of what you'll learn during this course:
Indices and surds
Inequalities
The factor theorem and algebraic division
Coordinate geometry
Graphical transformation and curve sketching
Mechanics and statistics (at an introductory level)
So if you're looking to prepare for one of the most important exams with one of the best online math courses online - here's your chance to do so!
Start the course NOW.
Conclusions
Now that we've covered math courses across the largest learning platforms such as Udemy, Coursera, and edX - you can choose the one that suits you best! If you do in fact purchase a course, and feel like it's not what you need - Udemy offers a 30-day money-back guarantee, edX has a 14 days refund policy, and Coursera gives you a 7-day trial for all classes.
What's good about online math courses on platforms like Udemy is that you get lifetime access to your courses. So, if you still managed to miss something during your online math course - come right back to it another time! Not to mention, some platforms offer classes of math programs online, free of charge.
It really doesn't matter if you're just starting to learn math, or looking for advanced classes on statistics - you can find courses at any level. So go ahead and explore the best online math courses at Udemy, Coursera, or edX for a positive learning experience.
Leave your honest feedback
Leave your genuine opinion & help thousands of people to choose the best online learning platform. All feedback, either positive or negative, are accepted as long as they're honest. We do not publish biased feedback or spam. So if you want to share your experience, opinion or give advice - the scene is yours!