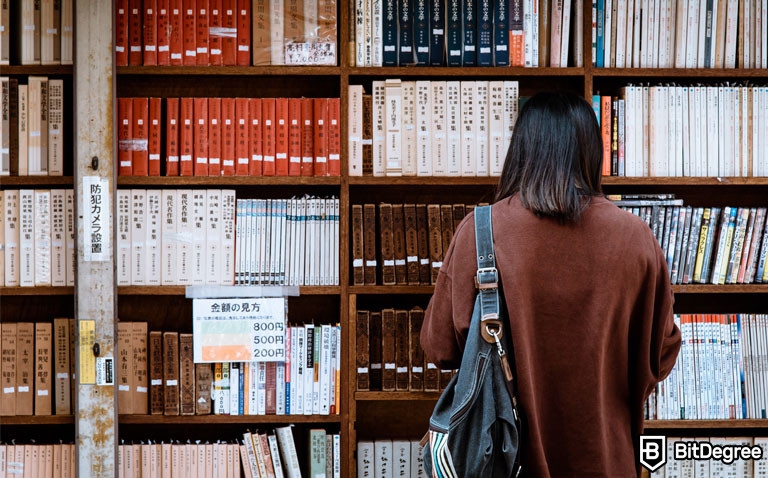 To read or not to read? That is the question. Perhaps it's time to do what you actually love and take an online literature course?
To be fair, we could imagine that that's the question asked by a bookworm, who never has time to read nowadays. Nevertheless, when a free minute appears — he is already too tired. Sounds familiar?
To put it simply, literature is any written work. It can be classified whether is fiction or nonfiction, whether it's poetry or prose. Taking one or two online literature courses could help improve our understanding of any written composition more than on a surface level.
Keeping that in mind, whether you are a books enthusiast or a creative writer yourself — it's the first sign to get an online degree in English literature! Or any other literature, if you prefer.
To help you choose, I have curated a list of the best online literature courses, provided by the best MOOC Platforms out there.
In this top 7 list, you will find courses that cover English, American, and World literature. As well as — creative writing. These courses are slightly different from one another, nonetheless, the intention was to help you find something that piques your interest.
So, without further ado, let's get going with the best Udemy, Coursera, and edX online literature courses.
Why You Should Take Online Literature Courses?
Either Udemy, Coursera, or edX have probably popped up into your viewpoint if you ever considered taking online classes.
Latest DataCamp Coupon Found:
EXCLUSIVE 25% OFF
On DataCamp Subscriptions
Follow the Datacamp promo code link & get an exclusive 25% OFF Datacamp subscriptions. Act now while the offer is still available!
Expiration date : 12/06/2023
2,765 People Used
Only 35 Left
All of these platforms have millions of learners worldwide, which is no surprise considering the number of online lectures provided. For instance, the report of 2020 states that Coursera has 70 million, Udemy 44 million, and edX 35 million learners.
And it's to be expected — these platforms have experienced instructors, extensive amounts of learning materials, and great students' reviews. Furthermore, there is no doubt that online literature courses are worth taking.
On top of that, researches show that writing, as an activity, helps regulate emotions[1].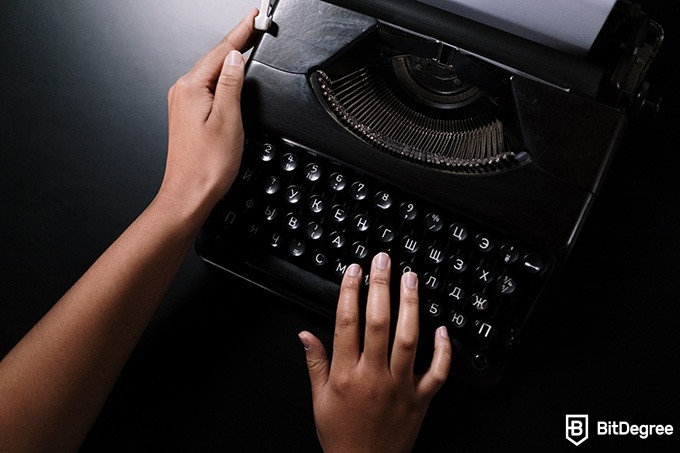 So taking online literature courses could encourage you to write as well. In addition to psychological ones, writing has its perks.
In the light that writing is beneficial, reading, as we all know, is considered one of the most important ways for humans to develop their minds. Additionally, studies show that reading fiction has a positive impact on social cognition[2]. That's something to keep in mind, right?
Did you know that the first-ever written literature originated in ancient Mesopotamia? Furthermore, it started from economical writings to hymns, poetry, essays. Well, if you ever had taken a world literature class, this fact shouldn't be a surprise for you.
If so, you might have already heard of two of Sumerian oldest known literary works — "Kesh Temple Hymn" and the "Instructions of Shuruppak".
Moreover, by taking an online literature course, you can study in the comfort of your own home, and even at your own pace. All in all, online learning is known for its flexibility, affordability, and huge variety.
To be fair, even universities partner up with online learning platforms and create high-quality lectures for you to try out. So, why not take that opportunity?
What makes online education beneficial:
It's a way of self-improvement
Helps to catch up with your schoolwork
Helps to get into the desired university
It's going to expand your professional skills
Helps to step out of your comfort zone
Helps to step into a new career field
Helps to get an online degree in English literature
I don't know about you, but for me, it seems like a very comfortable way of learning. Either as additional material or as a way to learn something from zero.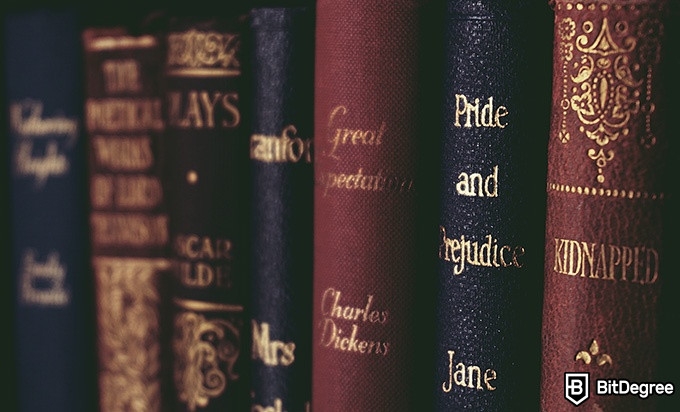 Additionally, if you love literature, you might be wondering what career options are out there. In regards to that, let me give you a few examples:
Journalist
Writer
Editor
Teacher
Interpreter
Publisher
Librarian
Archivist
Records manager
Let me specify that the list is far from complete, however, it shows the flexibility of a literature degree and how you can adapt your skills and specialize in different fields.
In general, literature is a unique field, and a great way to get to know the written words more deeply — taking an online literature course.
To start or not to start, with the list? Okay, I will stop with Hamlet, for now.

Platform: Udemy
Duration: 77.5 hours
Price: €94.99
Certificate: YES
Level: Beginner
Discount: Available
Apply HERE
As C.S. Lewis once said "Literature adds to reality, it does not simply describe it. It enriches the necessary competencies that daily life requires and provides; and in this respect, it irrigates the deserts that our lives have already become."
This quote breaks down the huge purpose literature has. In light of that, I am not surprised you want to be a part of the world of written language.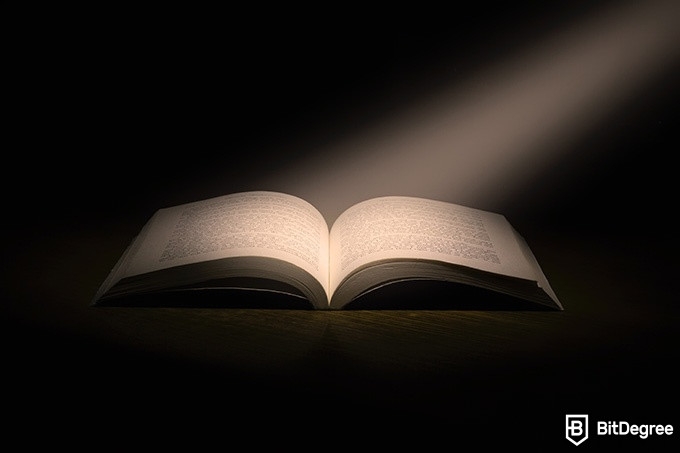 This ultimate English language and English literature course is a great way to start learning from zero. Nevertheless, don't get intimidated by the GCSE, even if you don't have the need to get that certificate — the information in this course is very valuable.
Or if the General Certificate of Secondary Education is needed, even better. Only perks both ways.
ULTIMATE ENGLISH LANGUAGE AND ENGLISH LITERATURE GCSE COURSE is a literature program focusing on becoming a valuable expert and even gaining public speaking skills. Covering everything from the most known English authors to how to analyze and compare poetry. This course has it all.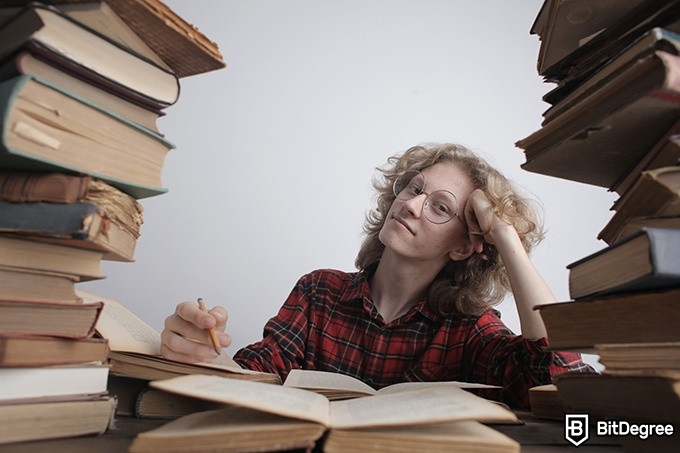 The classes provide the main skills you need to go further, expand your abilities, and even assist you in getting an online degree in English literature.
The material is divided into 19 sections and even 343 lectures in total! So, you could say the course is jam-packed with information. Nevertheless, you are able to learn at your own pace and come back as much as needed, since Udemy provides lifetime access.
Because the program focuses on every bit of fundamental information and prepares students to evolve and take the next step into their career — it's quite lengthy. With 77.5 hours of content, this online literature course is perfect for those eager to explore written language themselves.
Those enrolled will learn:
How to analyze and compare poetry
How to write essays using the P.E.E Method
How to give a speech
How to analyze Victorian texts
Different literature techniques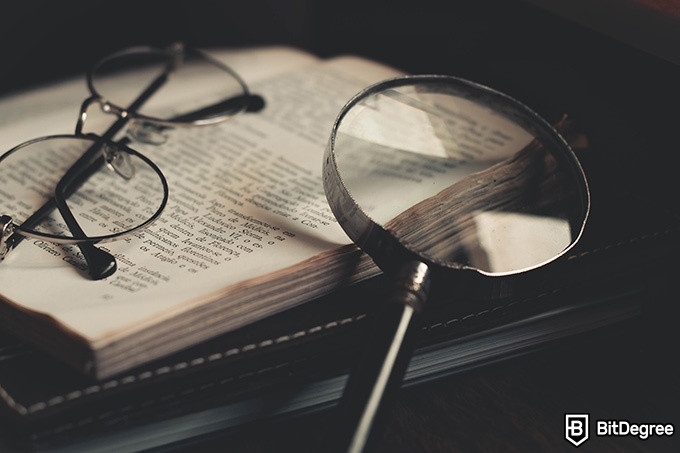 Also, this course talks about a few authors or famous writings such as:
William Shakespeare
Jekyll and Hyde
J. B. Priestley's "An Inspector Calls"
George Orwell
Charles Dickens "A Christmas Carol"
When it comes to pricing, because this course is filled with lots of essential information, 139 downloadable resources, high-quality video content, and a certificate of completion, the price of €94.99 seems only reasonable.
Nevertheless, at the time of writing this, the course has an 85% discount, making it only €13.99. However, if the deal has passed, don't worry. Udemy constantly places new discounts, and you may also check our Udemy coupon codes!
So take a big step in and broaden your horizons with literature!
Start the course here NOW.

Platform: Udemy
Duration: 2.5 hours
Price: €24.99
Certificate: YES
Level: Beginner
Discount: Available
Apply HERE
So you are interested in taking an American literature class? Perhaps you heard of Edgar Allan Poe and wish to explore his work deeper? Maybe you are curious about why is he known? If that's the case, I could consider myself a mind reader, since I couldn't have included a course more perfect.
When someone mentions gothic literature, I believe that you immediately think about "Frankenstein", "Dracula" or "Strange Case of Dr. Jekyll and Mr. Hyde". You're definitely not wrong about that. If you are aware of a few well-known examples of the genre, it will be easier to range over things deeper.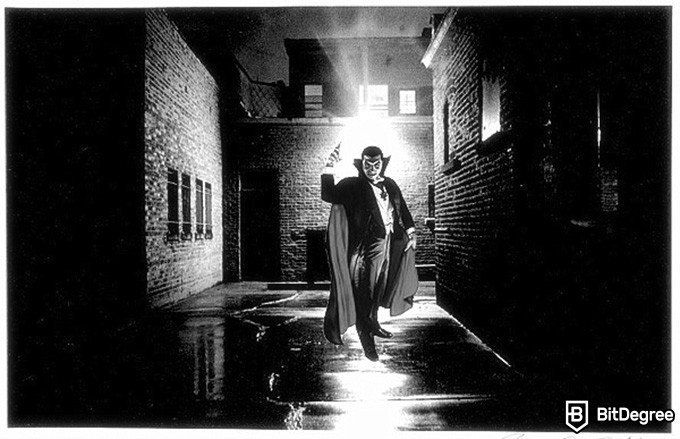 Did you know that Edgar Allan Poe was the first well-known American writer to earn a living through writing alone? However, resulting in a financially difficult life and career. Despite the obstacles, he could be an inspiration to follow your dreams and do what you love the most.
This American literature class aims to take a glimpse into the works of Edgar Allan Poe. And not forget to mention, the gothic motives that occur in his writing. By analyzing specific examples and texts the classes will offer unique interpretations of each one of them.
As the lecturer said herself, this course is more than just literary analysis. The emphasis also concentrates on how gothic elements generate horror. The elements include ghosts, monsters, mad protagonists, gothic mansions, ladies buried alive, labyrinth-like settings.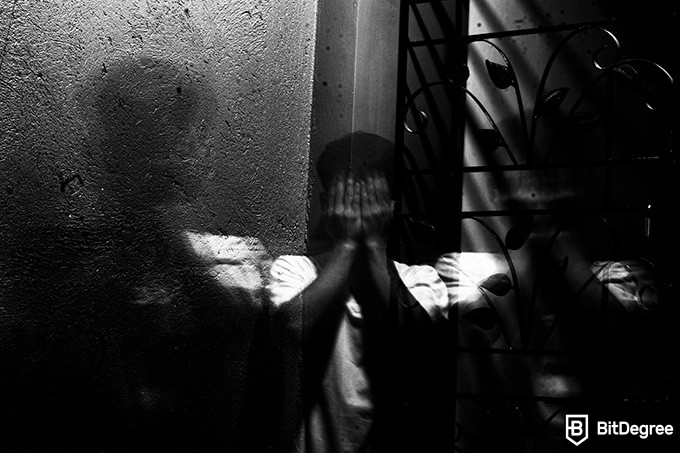 These elements are also used in movies to create suspense.
This American literature class content is divided into 6 sections, the last section being a comparative exercise. How fun is that?
Students enrolled will learn:
The short stories of Edgar Allan Poe
The motifs of gothic and the uncanny
The elements of horror and fiction
The specific features of American literature
When it comes to pricing, it surely doesn't cost an arm and a leg, as much as Frankenstein would love it. This online literature course comes out to be €24.99, which is a very affordable option for those looking for a dynamic course on a specific topic.
People fear what they don't understand. So know your horrors, and be brave!
Start the course here NOW.

Platform: Udemy
Duration: 14 hours
Price: €89.99
Certificate: YES
Level: Beginner
Discount: Available
Apply HERE
Do you want to get every bit of information as a literature graduate would? Perhaps you want to focus mainly on English literature? Maybe you are looking for an introduction before getting an online degree in English literature? If the answer is yes, this course is for you.
To specify, not everyone has the time nor the funds to go to a university. Nevertheless, thanks to technology, nowadays, we have alternatives. One of them is this specific online literature course.
Using courses like this one, you can get a really well-rounded education on the topic. For instance, this program focuses on the development of literature and language. As well as you'll be having a world literature class and get to know the greatest authors.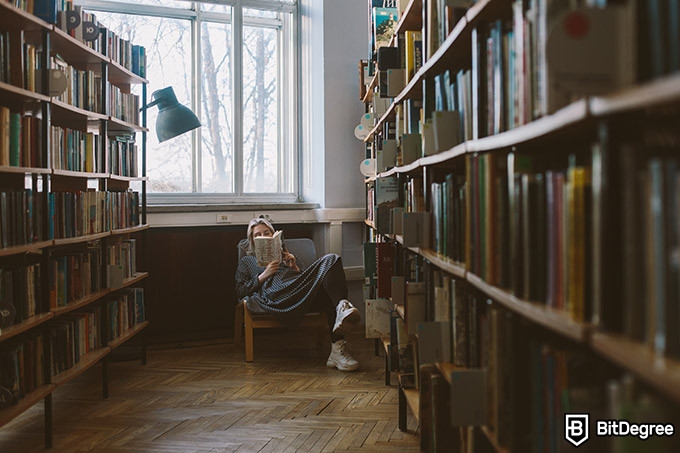 By saying "get to know", I mean to be really well informed. Moreover, this course is structured the same way an online literature degree in a university would.
Let me add that this bestseller course has an extensive reading list. It is recommended to read everything, nevertheless, not mandatory. You can keep the list for future readings and references as well. All of the authors and books included are worth knowing for every literature enthusiast.
The information provided in this course is universal. You can either use it for self-development, to pass your exams, to step into a new career field, or deepen and renew your knowledge as a professional.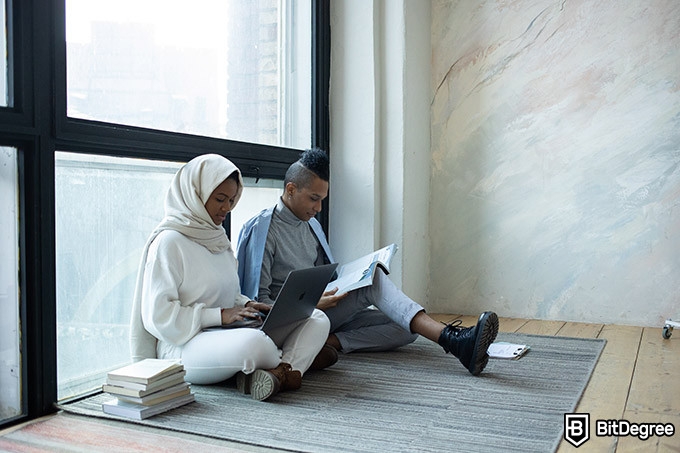 14 hours may seem short for a program with so much in-depth content. Regardless, it's the ideal length. Not too long and stretched (and dull), and not too short. For all the information to fall into place, it had to be right in the middle.
The course has 18 sections, in which students enrolled will learn:
Literary forms
Use of literary devices
Development of genres
Authors and how they influenced English literature
Different approaches to literature criticism
Insights into history
How the English language progressed from Anglo-Saxon to Middle English to Early Modern English to Modern English
Furthermore, you will be invited to the course Zoom book club, where you can discuss your reading with other students. That's something new for an online course, would you agree?
Speaking of pricing, academic, bachelor's degree would be at least five times more expensive, than this online literature course. For this reason, if you wish to gain valuable information in a more short and affordable way, this course costs €89.99. Reasonable, would you agree?
Start the course here NOW.

Platform: Udemy
Duration: 1.5 hours
Price: €49.99
Certificate: YES
Level: Beginner
Discount: Available
Apply HERE
When it comes to literature, the first thing that pops into most people's heads is books and reading. But have you ever thought about what it takes to WRITE a book? How much effort and skills do you need, for your words to be interesting enough?
Perhaps literature always had a special place in your heart, and you thought to yourself — enough, I want to write? If so, this course is for you!
The Little Prince said, "It is only with the heart that one can see rightly; what is essential is invisible to the eye." As for creative writing, you've probably heard already that it's important to write from the heart.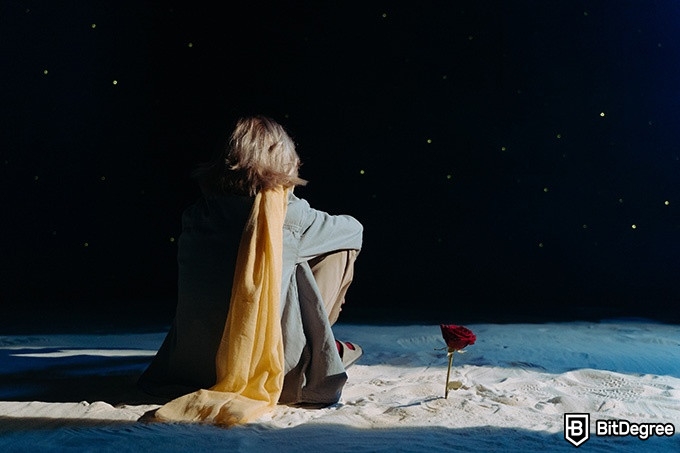 For that reason, how to be an engaging writer, is one of the things this online literature course explains in detail.
Writing could be quite a difficult task for someone that has never done it before. In regards to that, this course focuses on students' learning from the techniques of the great writers in English literature.
This exploring creative writing practice is a great addition if you would want to get an online degree in literature. Creating poems, essays, short stories or even plays requires a good understanding not only of the structure and grammar, but also of writing methods, and how to use your imagination.
Keeping that in mind, this Write With the Greatest Writers online literature course is designed to teach you how to be an effective writer, and even breaks down a few ways of how to publish your work.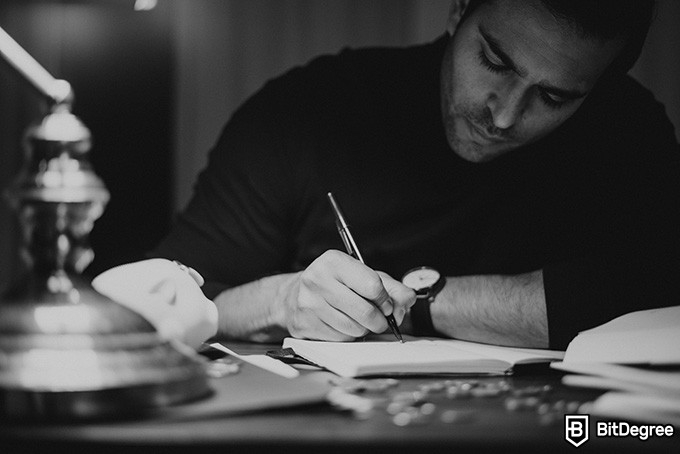 To add, on Udemy, this course is one of the highest-rated courses on the topic. The instructor Eve Williams MMus is also a professional writer with two degrees in English literature. With that in mind, there is no doubt — you are in good hands.
Students enrolled will learn:
How to use writing techniques employed by writers of English literature
How to create a structure for a novel
How to write dialogue, poems, short stories, characters like the great writers
How to self-publish
How to get your books printed and how to sell them
How to publish your work on Kindle
How to undertake creative writing exercises to stimulate your imagination
Because the instructions are simple and easily understandable for people with different backgrounds and skillsets, you can finish this online literature course in 1.5 hours. So, you could say — in one studying session.
For a reasonable price of €49.99, you will get a hang of creative writing, and the secrets behind English literature authors. Perhaps you will publish your first ever creation! With the help of this online literature course — anything is possible.
Reach for your dreams!
Start the course here NOW.

Platform: Coursera
Duration: 1.5 hours
Price: From €49.99 (free audit available)
Certificate: YES
Level: Beginner
Discount: Available
Apply HERE
So, you are interested in free online literature courses? Who isn't, right? Keeping that in mind, I provided you with a few options on my list. Nevertheless, let me acknowledge, however appealing free online literature courses may sound, to be fair, paid options always have more to offer.
Now, I am fully aware that not everyone is able to buy every course that they find interesting. In regards to that, you can choose the free audit option. Nonetheless, if you wish to get a certificate of completion, assignments, and feedback — the price starts from €49.99.
Getting that out of the way, let's take a look at this Modern American Poetry course.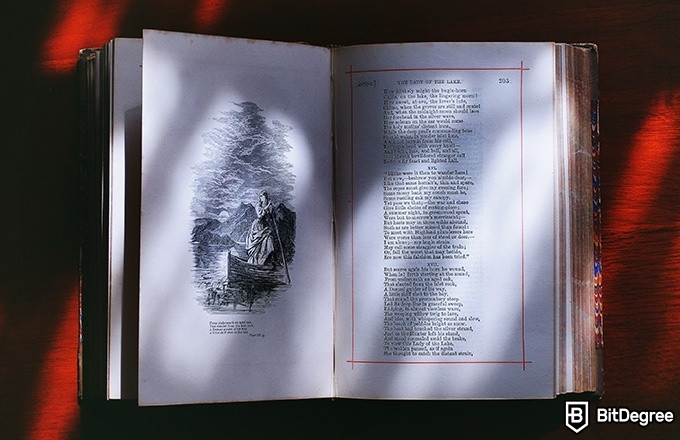 So, you are interested in American literature classes? Maybe you want to narrow down the information and focus on poetry? If that's the case, I've got you covered.
Offered by The University of Illinois, the course takes a comprehensive approach to the major poets and influential movements. Additionally, the program mixes historical overview with close readings of poems.
The thing that makes this online literature course different from other courses — it has twelve faculty members analysis of American poets. It may be something that you aren't used to, nevertheless, this could be an interesting, new experience.
The syllabus consists of 4 sections, each one tackling a separate topic:
Orientation
Modernism's Origins
The Difference Women Made
Poetry's Social Voice
Modernism's Legacies
To assure an enjoyable learning experience, students will be introduced to all the basics in American literature classes. Keep in mind that the program is aimed at beginners — you don't need prior knowledge of the poets or poetry covered in this course.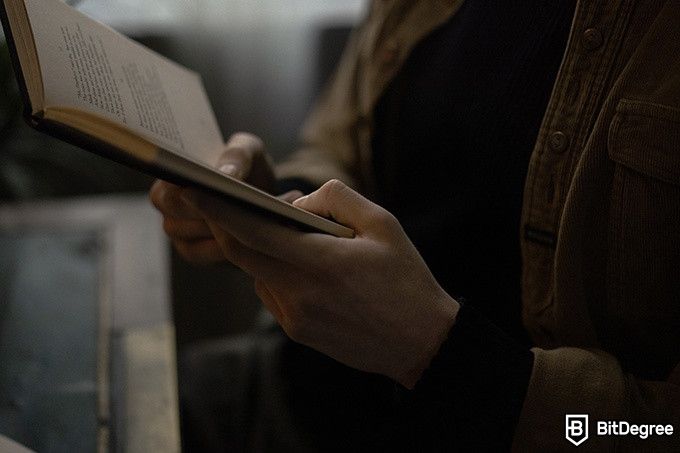 So, don't forget to decide if you prefer free online literature courses or you would rather get the "complete taste" and gain a shareable certificate.
So, don't hesitate, Emily Dickinson, Walt Whitman, Amy Lowell, and others await!
Start the course here NOW.

Platform: EdX
Duration: 6 weeks
Price: €120 (free audit available)
Certificate: YES
Level: Beginner
Discount: Available
Apply HERE
Did I hear someone say "enough with the English and American literature, I want to take a world literature class"? Perhaps you want more free online literature courses? If the statements are correct — it's your lucky day.
I have prepared two similar world literature classes in this list, one of which is Ancien Masterpieces of World literature.
To pique your interest, ancient writings were primarily written on leaves, stone, metal. Even August Nitschke, a german historian, sees some fairy tales as literary survivals dating back to Ice Age and Stone Age.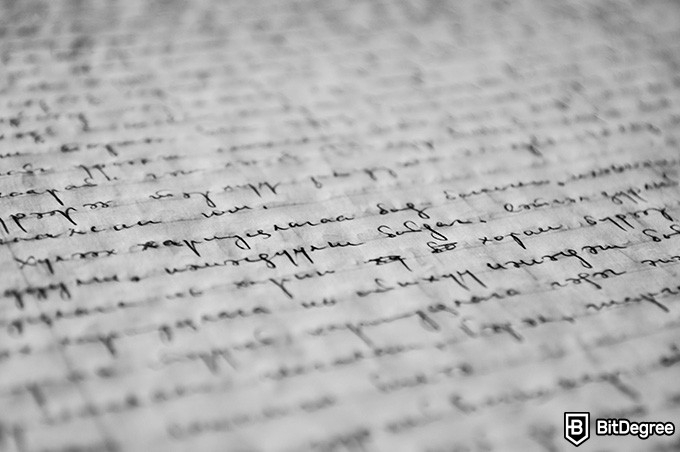 Someone who may call himself an expert of literature should have knowledge about historical, ancient masterpieces as well as modern ones. Nevertheless, this course focuses on how cultures of the ancient world defined themselves through literature, and how that literature has continued to contribute to our understanding today.
Additionally, knowing ancient, foundational stories and myths, will have a big influence on understanding modern literature later on. Also, what impact does literature have on history itself? How did all the greatest texts affect the history of their own era? Those are the questions that will be talked about in this online literature course.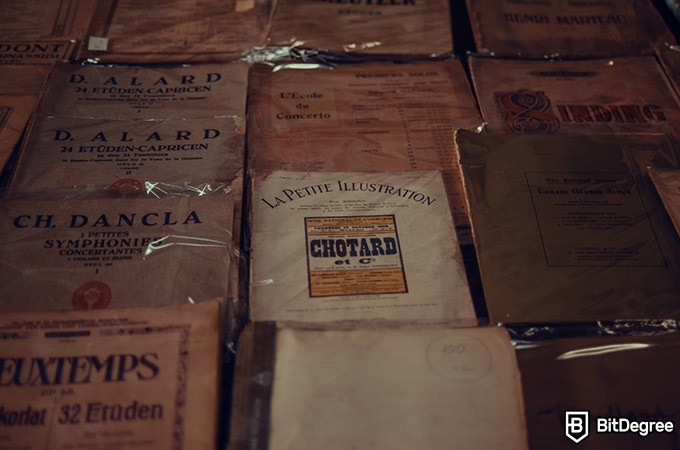 The course syllabus has 6 sections covering everything from What Is World Literature, to The First National Epic. Since the course is beginner-friendly, it starts from the basics and builds foundational knowledge for further world literature classes.
Those enrolled will learn:
How to critically analyze literature
The history of world literature
Technological advantages in writing
How literary works are transformed by cultural transmission and modern recovery
The cost of this in-depth ancient literature program is €120, which may seem pricey. However, it includes 6 weeks of learning, Harvard university lecturers, graded assignments and exams, and a shareable certificate upon completion. Keeping that in mind, the pricing, if you would ask me, is unquestionable.
If you have a personal interest in literature — this course is a great addition to your overall knowledge.
So, do yourself a favor — sit back, relax and turn on this high-quality, in-depth world literature course. Your inner curiosity will thank you.
Start the course here NOW.

Platform: EdX
Duration: 8 weeks
Price: €121 (free audit available)
Certificate: YES
Level: Beginner
Discount: Available
Apply HERE
Alright. Did you already get a grip of ancient literature? Or perhaps you were always more interested in the modern world? Either way, it's up to you, what and how to learn.
In contrast to the course Ancient Masterpieces of World Literature above, this one focuses on how writers' modern fiction rise to the status of world literature.
There are so many different techniques and systems that supposedly make a book successful — you might get lost between opinions. However, this course could be considered as relatively quick, easily understandable, containing clear and useful information on the topic.
Modern literature, like anything else, was put to the test. There were no restrictions nor limitations, unlike in ancient writing. Furthermore, the focus of ancient writing was mostly on love and revolution. Nonetheless, the nineteenth century was a period of taking chances, thinking up new ideas, generating new subjects and topics to write about.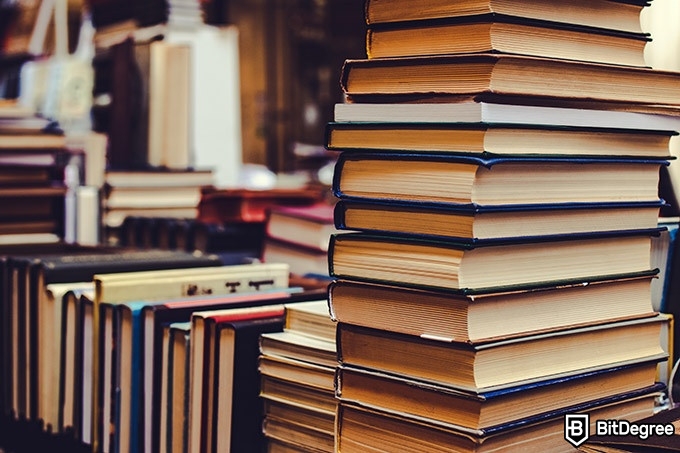 Yes, modernism is undeniably more fun. But let's not forget that lots of modern literature writings are also based on classics. In that sense, knowing the best of both worlds could seem like an amazing tool for exploring how, why and when things were written.
Because modern literature is much more than knowing the greatest authors of that time, this course is made to prepare enthusiasts to easily identify the modern works from the historical ones. From the political and social concerns to cultural exchange, and eventually adding all the details together.
So, everything essential is on board.
Those enrolled will learn:
The history of world literature
How literary works are transformed
How to analyze literary works
The historical and political context
The syllabus is divided into 8 sections, thus, slowly going through every bit of detail. Also, adaptable for any skill level learners, this online literature course is easily understandable and informative. By spending 3-6 hours a week, those estimated 8 weeks, will pass very quickly.
After all of that, you should be proud of yourself knowing that a new skill is achieved. You will understand things such as why James Joyce's "Ulysses" is one of the best modernist novels that were ever written.
Moving on to pricing, this Harvard University-powered edX online literature course costs €121. Keeping in mind, that it covers modern literature in great detail, provides graded assignments and exams, certification, and professional lecturers — the price is reflecting that.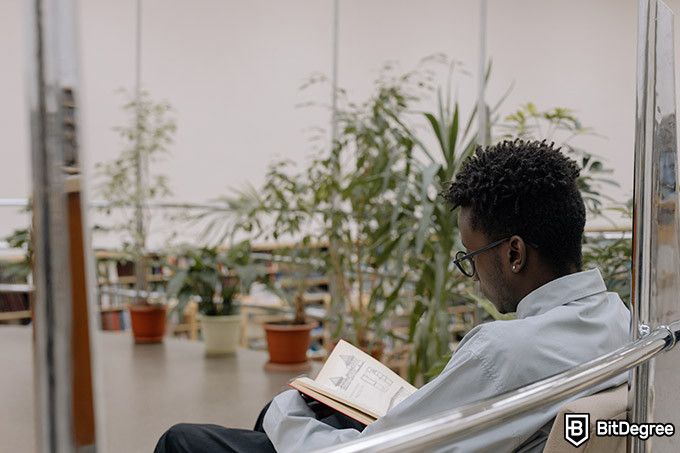 Also, the course can be taken for free, however, you will have limited access. Additionally, as I've mentioned above, no feedback on your assignments, nor a certificate of completion.
Personally, if I would've decided to enroll in this course, I would choose the verified track option. Now, I know it may seem like I am trying to convince you, nevertheless, I can assure you, that's not the case.
The reason behind my recommendation is that this online literature course may need additional work so that the information could be crystal clear. The additional work — assignments and professional feedback.
Nonetheless, it's up to you. It doesn't matter what you choose — you are still evolving.
Start the course here NOW.
Conclusions
As a fellow bookworm, I would take each one of these courses myself. In regards to that, you can consider this list as a recommendation from a friend.
Books can be contemplated as an invisible gate that opens to many other worlds. Or perhaps as magical shoes that take you into another person's reality. Either way you put it — it's still something remarkable.
Eventually, we might gather meaning from literature by examining what the author writes or says, as well as the manner in which he or she expresses it. We can conclude an author's message by looking at the words they use in their work, or by noting how the character acts and what does he go through.
To know how to analyze writing is a skill the majority of book lovers would be happy to have. However, it may be more complicated than it seems.
There is a variety of different eras, genres, and methods of writings. To understand as much as humanly possible — online literature courses come in handy.
For self-development, career change, schoolwork, curiosity, professional factors or whatever the reason may be — top MOOC platforms are a way to go. Offering all the courses from this list and many more, you will ultimately find something for yourself.
I wish you the best of luck exploring the deep waters of literature and see you in my next article!
Scientific References
1. Teresa Jacques, Rui A Alves, Setareh Fadaei, et al. 'Real-Time Psychophysiological and Writing Correlates of Expressive Writing'
2. David Dodell-Feder, Diana I Tamir 'Fiction reading has a small positive impact on social cognition: A meta-analysis'
Leave your honest feedback
Leave your genuine opinion & help thousands of people to choose the best online learning platform. All feedback, either positive or negative, are accepted as long as they're honest. We do not publish biased feedback or spam. So if you want to share your experience, opinion or give advice - the scene is yours!