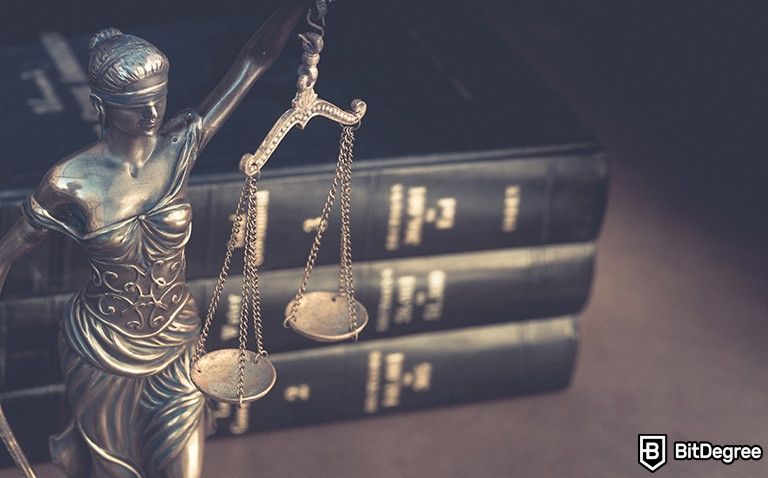 Governing every part of our world, law is perhaps the one field everyone should be familiar with. That being said, many law programs can be too expensive or intimidating to enroll in, deterring many eager learners from a lot of useful information. However, in our age of the internet, anyone can build a solid foundation of legal knowledge by taking online law courses.
Now, it is important to know that law is an incredibly broad field of knowledge, so summing everything up in one or two courses is virtually impossible. With that said, we have compiled a list of 7 of the highest-rated online law classes offered by the best online learning platforms that cover the fundamental sectors of the subject:
All of these law courses are among the most popular and best-reviewed options currently available, with high-quality content guaranteeing an education worth your attention.
But before we get into the good and the great, let's take a moment to find out more about why you should consider these online law classes.
Why Should You Take Online Law Courses?
As mentioned previously, we encounter law in every part of our lives. From driving to work to preparing dinner and listening to music, law is there to keep everyone safe and in order. For that exact reason knowing how to work with the laws in place can help us benefit our lives in the long run.
Latest DataCamp Coupon Found:
CLAIM 50% OFF
DataCamp Cyber Monday Deal
DataCamp Cyber Monday special is here! Enjoy a massive 50% off on DataCamp plans. Subscribe now and redefine your data and Al skill set for the better!
Expiration date : 04/12/2023
5,324 People Used
Only 36 Left
There are many benefits of knowing even just the basics of local laws. It can help you save money on taxes, easily understand legal contracts, and even find a higher-paying job in various fields, among other examples.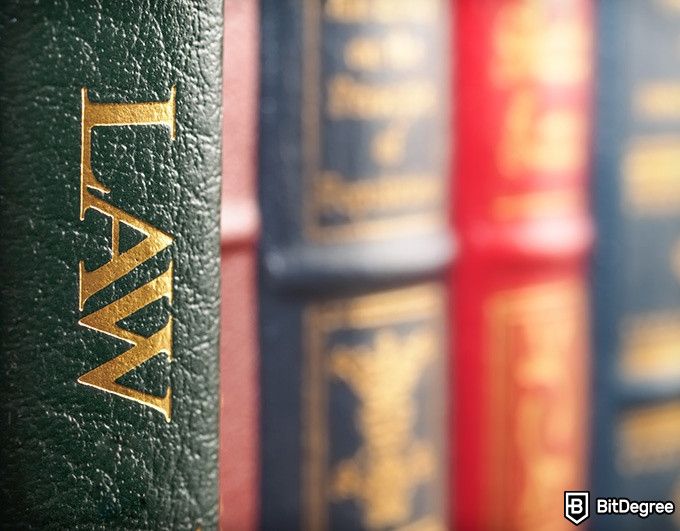 In addition, a career in law can lead to more success than you might expect. For example, the demand for just lawyers is expected to steadily grow by 5% by 2028[1].
With there being so many perks of knowing law, taking law courses online seems like a no-brainer. At the moment there are thousands of online law courses to choose from, covering various fields of the subject. In addition, some online learning platforms, such as Coursera, offer certified specializations powered by world-famous universities, making achieving a degree in law easier than ever.
And on that note, let's jump straight onto the best online law courses currently available.

Platform: Udemy
Duration: 3 hours 55 minutes
Price: $112.81
Certificate: YES
Level: All levels
Apply HERE
Everyone has seen the criminology teams catch the criminals in movies and TV shows. What isn't mentioned, however, is the extensive legal knowledge these experts have. Criminology, being one of the most popular sides of law largely thanks to the growing interest in true crime, is an incredibly interesting and broad topic that intertwines many different aspects of law and science.
Whether you're interested in learning more about the complex field of criminal law or are a forensics or criminology student looking for an extra source of knowledge, then Criminology: Fundamentals of Criminal Psychology and Law, an online law class by Udemy, is the perfect choice for you.
Including every aspect of criminal law, starting with legal basics and ending with criminal psychology, this online law course is designed to provide students with the complete fundamental knowledge package needed for a future career in the field. In addition, the syllabus touches on the specifics of organized crime, breaking down the differences between individual criminals and groups and how to handle them.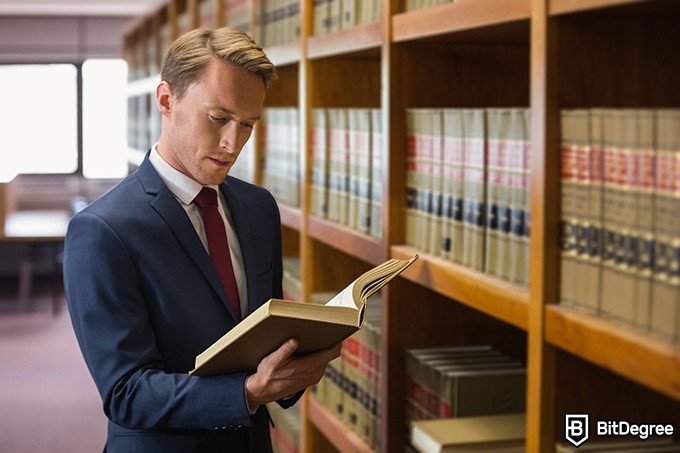 Divided into 7 sections by topic, the course consists of 24 lectures. Because the syllabus is so concise, students can be sure that only the most important details are mentioned during the lectures, making this online law course jam-packed with information.
This law program is one of the shortest ones mentioned in this article. Students can complete the course in just 3 hours and 55 minutes, which means that they have the opportunity to learn about the inner workings of criminal minds and the laws controlling them in less than one afternoon.
Now that's what we call speed learning!
Because Udemy offers accredited certification upon completion of its courses, the prices do reflect that. Costing $112.81 for the entire package, this online law class isn't as affordable as other courses mentioned in this article, however, because it is covering an incredibly specific sector of law, the program is completely worth the price.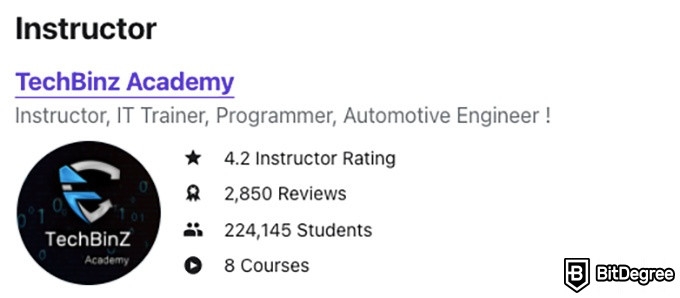 Those enrolled in the program will learn:
What the basic terms and concepts of criminology are;
What different types of crime there are and how law deals with them;
The intersectionality of criminology.
This online law course will not only provide you with a whole new perspective on crime and forensics but also help you in your pursuit of a career in criminal law.
Start the course NOW.

Platform: Udemy
Duration: 3 hours 40 minutes
Price: $59.37
Certificate: YES
Level: All levels
Apply HERE
Going to court over legal disputes can involve any part of law - divorces, child custody issues, and, of course, property disputes. These issues can arise from many different scenarios, from poorly made blueprints causing misunderstandings, to family members fighting over inherited real estate. In any case, no matter the scale of the dispute, property law knowledge can help resolve the issue in a fraction of the usual time.
To make sure you are prepared for any possible situation involving property laws, Udemy has one of the best online law courses available at the moment. Property Law: A Comprehensive Summary covers all of the fundamental knowledge in an easily understandable manner, making it perfect for both novices and current law students.
To make sure students have a chance to build a strong foundation of knowledge, the program begins by covering the core principles of property law and continues to build from it while going over binding documents, rights, and best methods to better understand individual scenarios.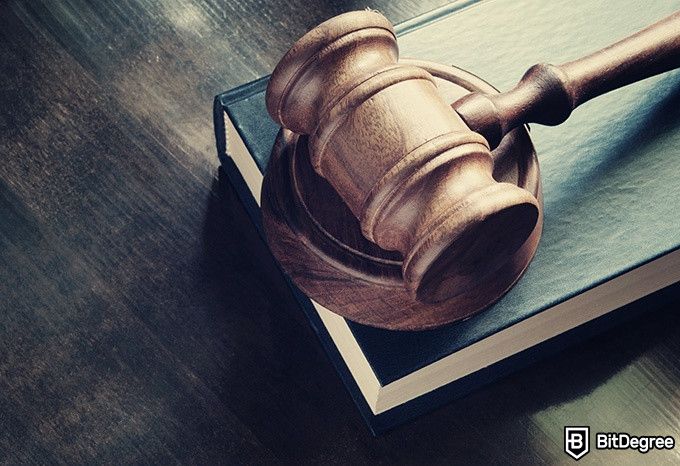 Consisting of 6 sections and 25 lectures, the program is intended to explain a lot of information over a short period of time, so you can be sure that you will be getting into a fast-paced, no-time-wasting class. In fact, this is the shortest one of all the online law courses on our list. Students can complete the entire program in just 3 hours and 40 minutes, which makes this class suitable even to the busiest university students.
One thing you don't need to worry about when it comes to this program is the price. Unlimited access to the entire syllabus, jam-packed with valuable knowledge, can be yours for just $59.37, so you can rest assured that you won't need to sell an arm and a leg to enroll.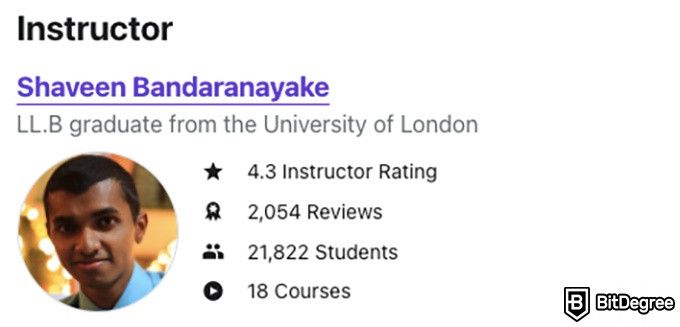 Those taking this class will learn:
The core principles of property law;
How to visualize the legal relations between various parties;
The options you can have in various legal scenarios.
This is one of the best online law courses to take if you are looking for an excellent handbook of property law.
Start the course NOW.

While working in environments that have relations or partnerships with foreign countries, it is crucial to keep the differences between legal systems in mind. To assure universal respect and successful communication, International Law was developed. Being familiar with this system can come in handy in many different scenarios and job opportunities.
International Law is an advanced edX course, designed to teach students everything about the Law of the International Community, related not only to relations between countries but governing international organizations and their activities as well.
This online law course focuses on two main aspects of International Law - the sides involved in creating, developing, and obeying international law, and the consequences of breaching the laws, and possible opportunities of seeking justice. The program aims to introduce students to the subject from both the enforcers' and obiders' sides to provide a well-rounded understanding.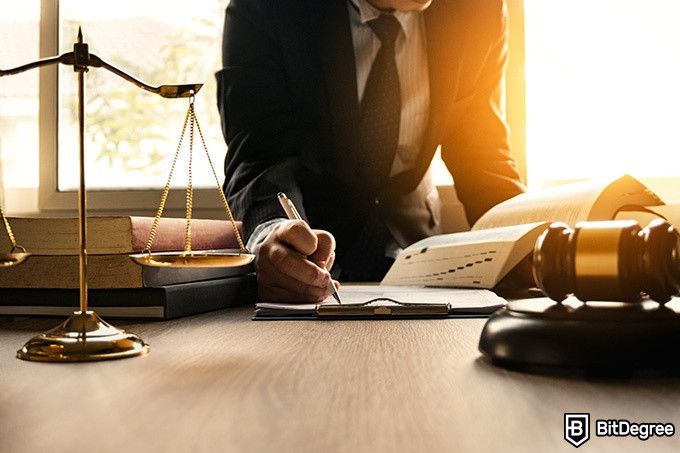 Students taking the class can expect an extensive and detailed syllabus, consisting of 8 chapters - Introducing International Law, Setting the International Law Stage, Making International Law (part 1), Making International Law (part 2), Applying International Law, Claiming responsibility, Seeking Justice, and Upholding Peace.
We are sure that after finishing this course you will know international law like the back of your hand!
Understandably, with so many chapters and in-depth learning material included in the course you might be concerned that it will take years to complete the full program. Well, the duration of this online law course is one thing you don't need to worry about, as it is estimated to take only 12 weeks to complete.
In addition, the course is self-paced, so you can take as much time as you need to really get the hang of the class.
One more reason to consider enrolling in this program is edX's wonderful pricing system. The entire course can be taken for absolutely free, with no strings attached. With that being said, if you would like to receive the accredited certificate after completing the program, you would need to pay a one-time fee of $149.43.
Given how much you would learn from this online law class, there really couldn't be a better deal than this!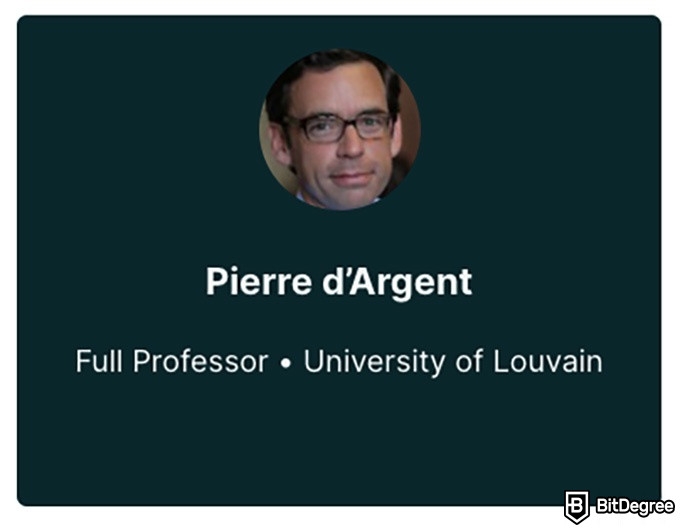 Those taking this course will learn:
What organizations are involved in making International Law, as well as the problems that come with it;
How applying international law can affect domestic laws;
International methods of seeking justice and maintaining peace.
Anyone who has ever been interested in International Law should consider taking this online law course.
Start the course NOW.

As we've already established, our daily lives are governed and protected by various laws. This extends into our work fields as well, from individual businesses to digital media. In fact, special laws are needed to protect creators and their digital work. However, many online law classes overlook this side of law, making important information much more difficult to find.
Well, worry not, as we are here to present the ultimate guide to media law and how to work with it. Media Law, a course by edX, is perfect for those looking to start selling their designs online, as it provides a comprehensive understanding of the most important details.
The beginner-friendly course breaks the material into easy-to-understand sections that can be found helpful both by professionals and those just preparing to dive into digital media. Students will learn about privacy and art, the Digital Millennium Copyright Act, Open Source public license, Creative Commons, Digital Rights Management, Fair Use, and the practical limits of sampling/mixing other work.
All of this information is crucial to know by anyone involved with digital media, as it can save a lot of time and help avoid possible legal trouble.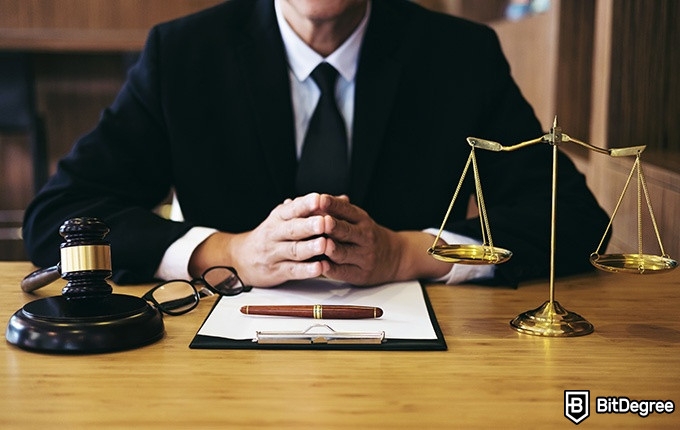 As we all know, law is a never-ending subject. Once you start learning more about a single sector, you might never finish - there's so much to learn. To make sure that the learning process is as smooth and enjoyable as possible, the instructor-paced course tackles one topic each week.
The lectures are spread out over a 14 week period. Admittedly, that might make the course seem like an intense online class that will leave you with no spare time. However, the schedule estimates no more than 8-10 hours of work per week, so you won't even notice that you're taking a course in the first place!
Like other edX online law courses mentioned in this article, this program stands out from the market for its pricing. Students have an opportunity to take the entire course free of charge. But if you would like to throw in an accredited certificate into the package, you would need to pay a one-time fee of $248.27.

Those taking the class can expect to learn:
What media law is, how it's created, and what parts of our life it affects;
The difference between ownership, sharing, and borrowing, and the relevant concepts of Intellectual Property;
Legal and ethical frameworks in digital media.
With our lives slowly moving to the digital world, media law is one thing everyone should know, and this is the best online law class to learn about this subject!
Start the course NOW.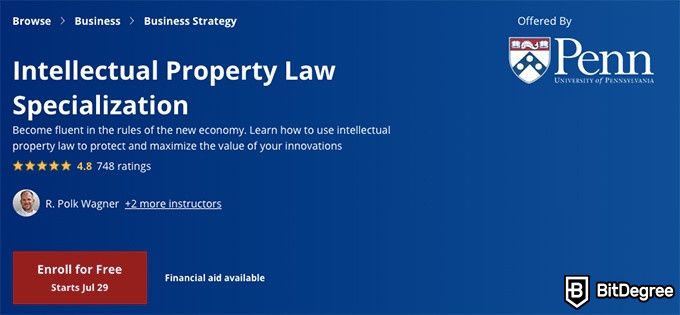 Platform: Coursera
Duration: Approx. 4 months
Price: $79
Certificate: YES
Level: Intermediate
Apply HERE
Patents, copyrights of popular franchises, and trademarked brands. What do all of these things have in common? Aside from potentially being worth millions if not billions of dollars, the things mentioned above are all examples of intellectual property. Even though these are intangible concepts, they can be incredibly valuable and influential, which results in an entirely separate branch of law being developed to protect them.
Whether you are looking to learn how to protect your intellectual property or would like to kick start a career in the field, we have the perfect program for you. Intellectual Property Law Specialization by Coursera and the University of Pennsylvania is one of the best legal studies online, degree included!
The specialization aims to equip students with knowledge of every aspect of intellectual property laws, from patents, copyrights, and trademarks, and their various applications, to being able to develop a trademark strategy for a company, analyze a patent document and address copyright cease-and-desist requests.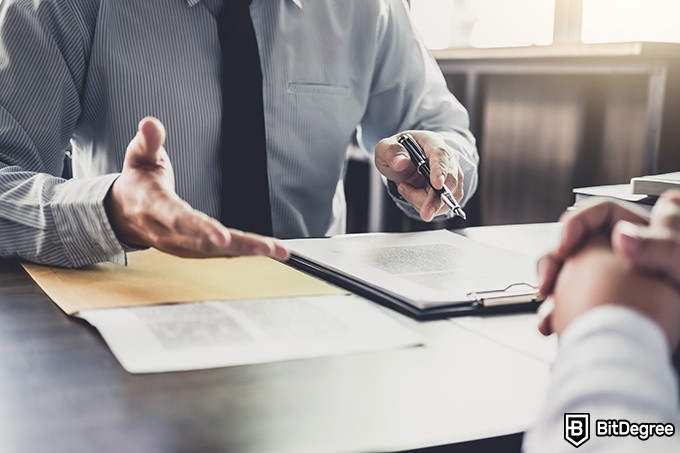 Designed to have you prepared for any challenge possible, the specialization is one of the most in-depth and high-quality legal studies online - degree and all.
This is an option best suited for those looking for an all-in-one approach to intellectual property law, as the specialization consists of 4 online law courses - Introduction to Intellectual Property, Copyright Law, Trademark Law, and Patent Law. Because enrolling in the specialization automatically enters you in all 4 courses, this is perfect for those who don't want the hassle of signing up to each program individually.
As you can already imagine, a specialization is inherently going to take longer to complete than a single course. But rest assured as you won't need years to finish the program - only 4 months! In addition, this duration is estimated for a 4 hour per week workload, so anyone can fit the specialization into their schedules.
If you are looking for a great deal, Coursera has got you covered. Anyone enrolled in the specialization will be able to enjoy the whole package for 7 days absolutely free of charge. And if you decide to stick around and finish the full program, the entire experience will cost you $79 per month.
At first glance it might seem a little steep for some, however, keeping in mind that you will have access to 4 courses for this price, it really is a bargain you can't pass up!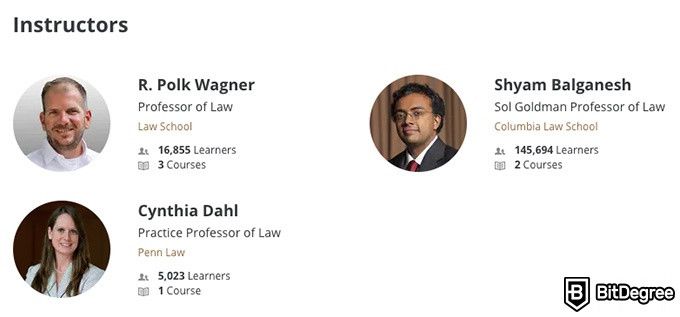 Enrolled students will learn:
What various types of intellectual property there are and what laws are in place to govern them in the U.S.;
The workings of copyright law through an examination of the system's basic principles, rules, and institutions;
The purpose of trademark law, identify the different types of trademarks, and explore strategies for choosing and protecting trademarks;
How U.S. patent laws are created, what are the requirements for new patents, and what strategies are most commonly used for dealing with patent infringement.
It is undeniable that this is one of the most detailed law courses online, providing students with some of the best intellectual property law knowledge.
Start the course NOW.

Law can be seen as an iceberg - with well-known branches, such as Civil Rights Law or Corporate Law, and basic understanding of what goes into making laws sitting on top, yet with a whole world of details and information that most people don't even expect to exist. One such example is the relation between law and artificial intelligence technologies, which, believe it or not, is more significant than you might think.
It might be surprising to many that AI can be so closely related to law, but with that technology developing so quickly, it was only a matter of time before it was adapted to be used in the legal field as well. The Coursera program AI & Law, provided by Lund University, explores how the two worlds meet and how it influences the way laws are made, enforced, and followed.
To provide students with the best explanation of the subject, the program breaks the information down into several steps, starting with a general understanding of how AI and law work together, then later branching out to discuss more specific details, such as the impact AI has on selected legal fields.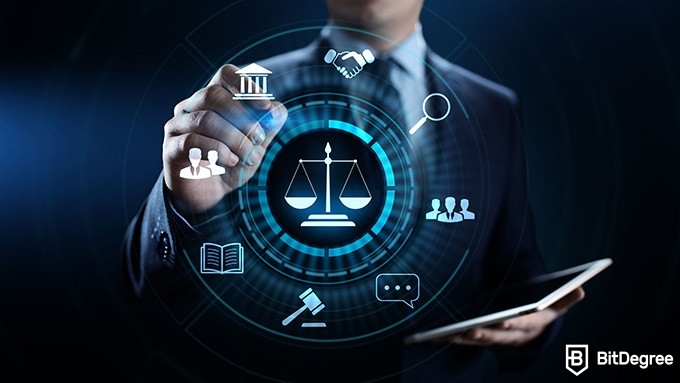 In addition, students will learn how to use AI in a responsible, helpful, conscientious way while keeping the possible consequences in mind.
The syllabus of this course is divided into 4 modules. The first 3 modules discuss the theoretical aspects of merging AI and Law, such as the fundamentals and significance of AI in Law, as well as its relations to the Public and Private Sectors. The final module delves deeper into the possible challenges that can occur while working with AI and Law and what the best strategies are to overcome them.
Even though the program is estimated to be a 4-week-long course, you won't even notice how quickly you will finish it. That's because, in addition to it being an easily understandable class, the syllabus only contains 8 hours of content. And due to the flexible deadlines you can schedule according to your own convenience, completing this online law course will be as easy as pie!
If you are looking for a great deal then this program is the one for you. While enrolling students have two options to choose from - an audited version of the course with full access to the entire syllabus for free, or a paid version that includes graded tasks and a certificate of completion. If you would like to receive the shareable certificate you would need to pay a one-time fee of $49, making this course one of the most affordable law classes online.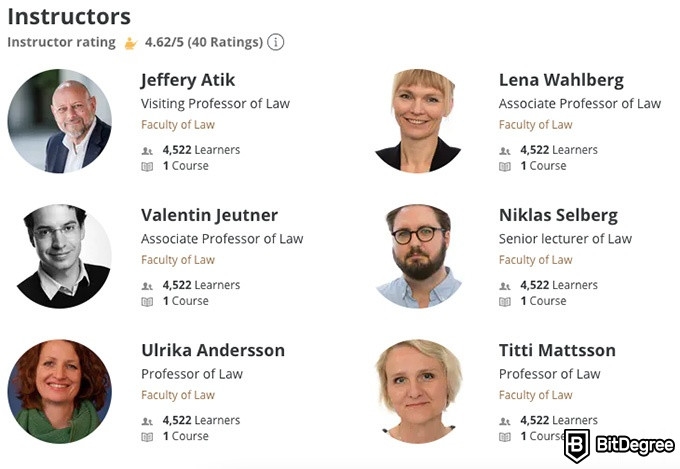 Those taking the classes will learn:
How AI and Law intersect and what significance AI has in the field;
The differences between using AI in the Private and Public Sectors and how it can impact various markets;
The role AI plays in the most important sectors, such as the medical field, labor laws, and competition laws.
In a world full of constantly developing new technologies, it is vital to know how this can impact existing markets and fields, with law being one of them.
Start the course NOW.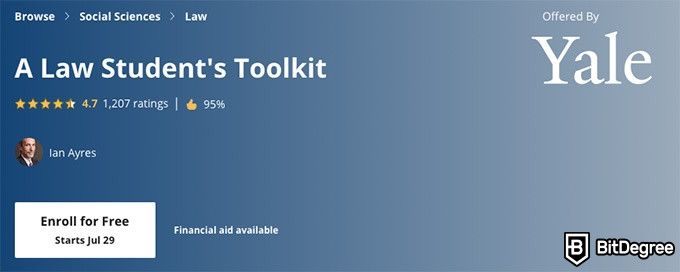 Learning any subject has its challenges. From subtle nuances to constantly changing rules and exceptions to them, it can often feel overwhelming and impossible to remember everything. One way to make mastering a subject much easier and more enjoyable is having a handbook that contains all the essential details you might need.
A Law Student's Toolkit, an online law course provided by Coursera and powered by Yale, is the ultimate collection of law fundamentals that can be useful in any part of your journey into the legal world. Designed with both advanced and beginner students in mind, this course has all the basics in one place.
Created to be taken in tandem with other law studies, the program focuses on the core knowledge that any law student might need, including terminology, concepts, and tools, as well as how to understand arguments and build your own.
Out of hundreds of introductory law classes online, few focus on the most basic fundamentals that are essential to building experience and knowledge later on in your studies.
Because this program is designed to be easy to use and understand by any law student, no matter the experience level, structure is especially important. The learning material is divided into 7 sections based on the topic at hand, to assure a pleasant learning experience and ease of use later on.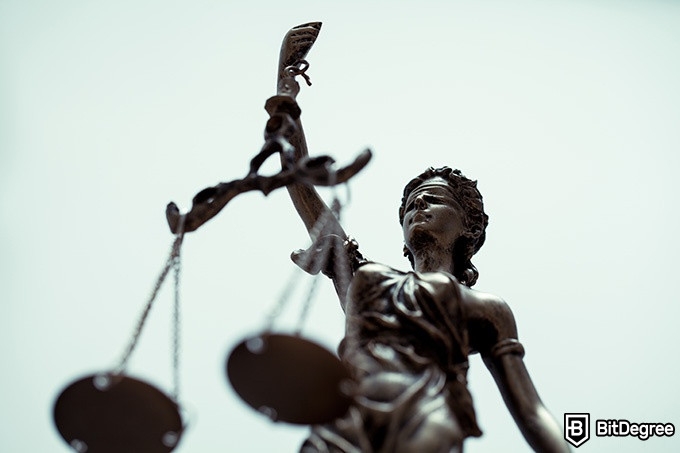 Starting with basic legal terms and moving onto useful tips on how to get the most from your law studies, this is one of the best online law courses any law student could take.
In addition, the syllabus sections can be taken in any order, so students can adapt the course to fit their studies perfectly.
Now, while the course is scheduled to be taken over a 3 week period, students have the freedom to go through the 16-hour-long syllabus at their own pace. With deadlines that can be scheduled to fit individual needs, you can fly through the whole program in no time!
Being one of the standard Coursera online law courses, this program offers students two options when it comes to pricing. The class can be audited and taken for free, no strings attached, or students can pay $49 and receive an accredited certificate of completion.
If you ask us, both options are totally worth it!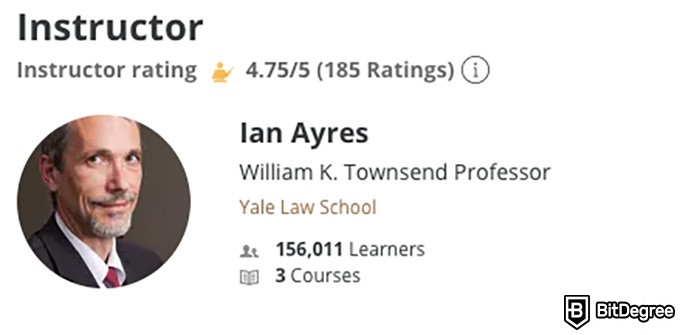 Those taking the course will learn:
How to categorize legal rules and frame policy questions;
How law interacts with different academic disciplines such as economics, philosophy, and psychology;
Concepts from the law of evidence that can help respond to questions and make compelling arguments.
Whether you're just considering studying law or are preparing for your final exams, this online law course has all the fundamentals you might need.
Start the course NOW.
Conclusions
Because Law is one of the broadest fields you can study, spanning over multiple markets and disciplines, having high-quality learning material is absolutely crucial.
In this article, we covered 7 of the most popular and highest-rated online law courses currently offered by the best MOOC platforms out there. If you would like to look through them one more time, you can do so here:
These online law classes stand out because of their detailed content, delving deep into the most fundamental sectors of law, such as International Law and Intellectual Property Law, to name a few.
One thing to note before choosing the course to take is the pricing of the programs. Because law is such an extensive and detailed subject, many prices tend to start a bit higher when compared to online classes covering different subjects. But with that being said, when it comes to legal knowledge, any price is a great investment into your future.
We are very happy to see you reach the end of our article on the 7 best online law courses and hope that you've found it useful. We wish you the best of luck in your law studies and hope to see you soon!
Leave your honest feedback
Leave your genuine opinion & help thousands of people to choose the best online learning platform. All feedback, either positive or negative, are accepted as long as they're honest. We do not publish biased feedback or spam. So if you want to share your experience, opinion or give advice - the scene is yours!