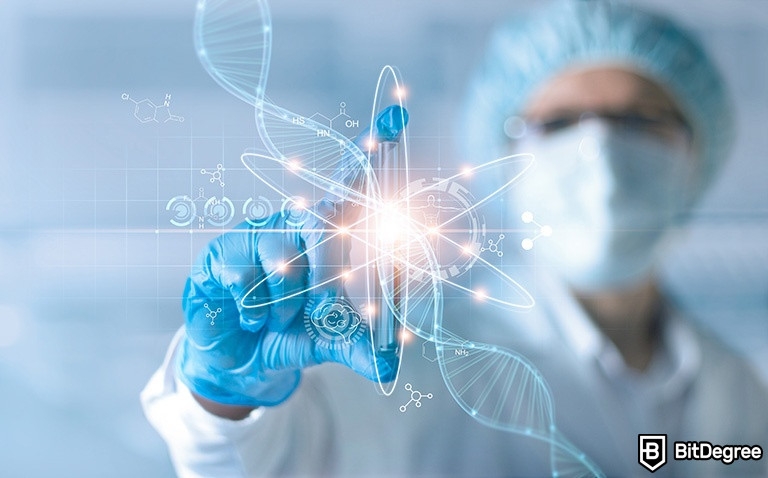 Have you ever wondered how and why our bodies function the way that they do? The chemical reactions that have to happen to keep us alive and well are an incredibly fascinating and broad subject. And what better way to find out more about what makes us tick than an online biochemistry course.
Admittedly, finding an online biochemistry class might not be as easy as it might seem. Even though the material to cover is virtually endless, you really have to dig deep to find the best options.
To make starting learning biochemistry online that much easier for you, we scoured the top MOOC platforms to find the highest rated online biochemistry courses available right now:
These online biochemistry courses are designed to take you from zero to hero in no time.
But before we start discussing what makes these programs great, let's have a look at why you should be learning about biochemistry online.
Why Should You Take An Online Biochemistry Course?
When people are considering what to study in the future, biochemistry rarely even makes the list of options. More often than not this is due to the subject being so specific and broad.
Latest Udacity Coupon Found:
SAVE 75%
Udacity Black Friday Offer
The best time to save on Udacity courses is now - follow this coupon to access 75% Udacity Black Friday discount on all courses & enjoy top-quality learning for less!
Expiration date : 05/02/2023
3,176 People Used
Only 97 Left
Biochemistry studies the chemical processes and reactions that occur within and in relation to all living organisms. This branch of science that merges biology and chemistry is what helps us understand how different lifeforms function.
You could even say that biochemistry is the meaning of life!
Admittedly, it feels like an extremely niche subject that is only important to those that work in the field - why should it matter to anyone who doesn't work in a laboratory? Well, you might be surprised.
First of all, biochemistry isn't studied just by white robe-wearing scientists. It is used in many industries, such as agriculture and nutrition, as well as medicine, of course. If biology or chemistry were your favorite subjects, you might want to consider taking one or two online biochemistry courses to help boost your chances of starting a career in the field.
And even if your dream job doesn't include Petri dishes and microscopes, biochemistry is still worth your attention.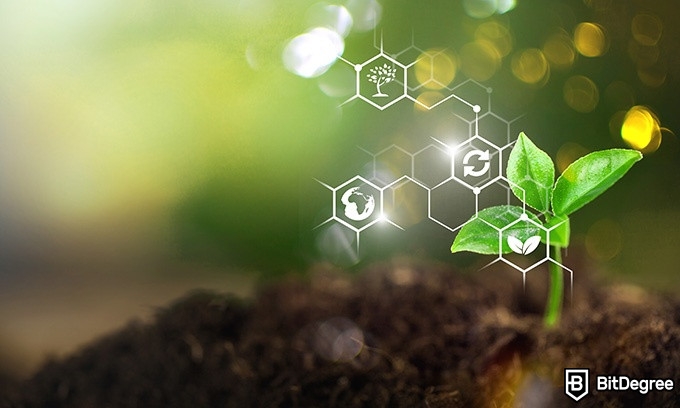 As mentioned previously, biochemistry plays an important role in medicine and nutrition. Knowing even the basics of the subject can help you understand your body much better, leading to better health altogether.
Naturally, this is especially significant during the current era of the COVID-19 pandemic, as health is more important than ever before. Understanding what makes your body tick can help it run that much smoother.
And finally, biochemistry is interesting! Finding out more about the processes happening all around us helps us appreciate the world and life that much more.
As you can see, learning more about biochemistry has more benefits than you might have thought.
If we have piqued your interest to look more into biochemistry, then an online course is one of your best options.
Firstly, taking online courses has many advantages. Among being able to learn according to your own schedule, online learning is also much more affordable compared to traditional in-class education, among other perks.
So, keeping all of this in mind, let's have a look at the most popular online biology courses we found.

Platform: edX
Duration: Estimated 16 weeks
Price: Free
Certificate: YES
Level: Introductory
Apply HERE
Everyone has to start somewhere when studying new. And when it comes to biochemistry it might be exceptionally difficult to figure out what to learn first - should you begin with DNA or genotypes?
Well, edX has that covered. Introduction to Biology - The Secret of Life is an online biochemistry course designed to give you a solid foundation of fundamental knowledge on the subject.
Created in partnership with the Massachusetts Institute of Technology, the course content is equivalent to the classes students take at the institute, guaranteeing high quality.
While taking the course you will learn the basics of biochemistry - structures of macromolecules, the effect they have on human health, how this knowledge can be used in other industries, and much more. You can rest assured that the syllabus has all the fundamentals of biochemistry covered.
Because there are quite a lot of topics discussed in the course, the program is designed to help students understand every lecture as much as possible. Each lecture builds on the foundation built by the previous one, making the learning process as smooth as it can be.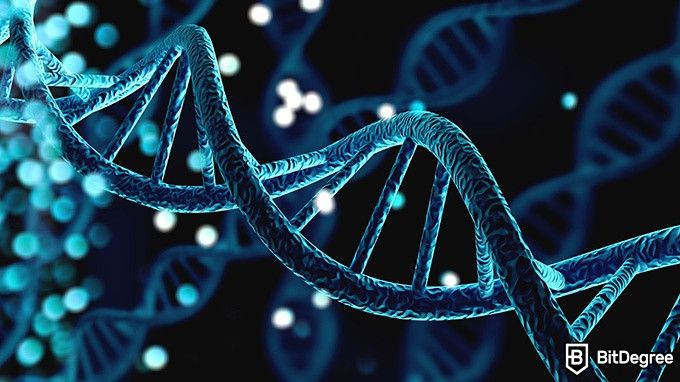 When it comes to the duration of this online biochemistry course, it is important to remember how much there is to learn. To assure that nothing is forgotten and everyone has enough time to take the information on board, the program is estimated to take around 16 weeks to complete, with approximately 5-10 hours of content scheduled for each week.
In addition, the course is instructor-paced, making sure that everyone stays on track during the learning process. This makes the program perfect for beginners, as getting lost in the information can be quite easy.
For those interested in the course edX offers two pricing options. Students can take the course for free and have access to the entire syllabus, or they can go for the full experience and purchase the program for $149. The package includes unlimited access to the material, graded assignments and exams, and an accredited certificate upon completing the course.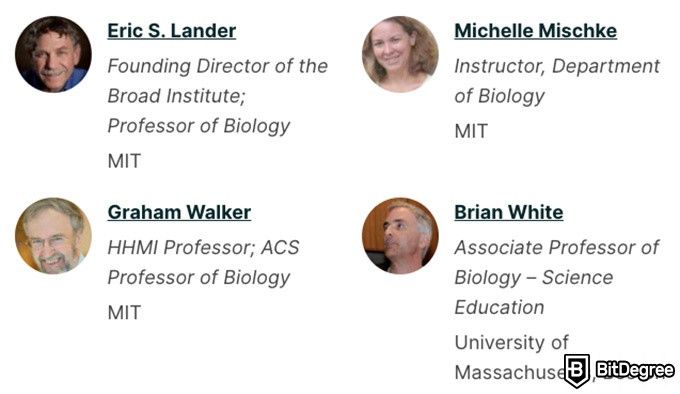 Those interested in starting their journey into the world of biochemistry will learn:
What makes up the building blocks of biology;
How DNA, RNA, and proteins sequences interlink and influence each other;
How to use molecular tools to study biology;
How the principles of modern biology can be applied to issues in today's society.
So, what are you waiting for? No better time to start learning biochemistry than now!
Start the course NOW.

Platform: edX
Duration: Estimated 15 weeks
Price: Free
Certificate: YES
Level: Intermediate
Apply HERE
Everything in our world follows some set of rules or laws. Biochemistry is no exception. Every chemical reaction and process is based on core principles that are necessary to know in order to understand the complexity of biochemistry.
Principles of Biochemistry is an edX program covering essential building blocks explaining both the simplest and most complex biochemical processes.
As part of edX's partnership with Harvard University, the biochemistry online class allows students to learn from some of the best instructors in the field and receive the highest quality of content available.
The main focus of the course is on macromolecules and cellular functions, diving deep (pun not intended) into the small processes responsible for big organisms. The topics covered in the syllabus include enzymes, metabolic pathways, drugs' effects on the body, and much more.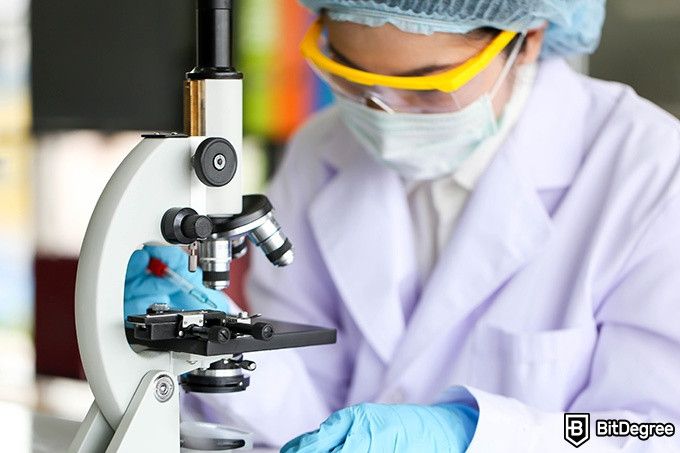 If you're curious how long figuring such complex concepts out might take, you will be happy to find out that you won't need to be glued to the screen day and night. With just 4-6 hours of content scheduled for every week of the program, the online biochemistry course is estimated to take around 15 weeks to complete.
That being said, the class is self-paced, so you might be finished in half of the estimated time!
Now, no need to worry - even though the in-depth course is on the longer side, you won't need to spend your entire savings on it. In fact, you have a chance to take the class completely free of charge! With that said, if you would like to have access to graded assignments and final exams, as well as an accredited certificate of completion, you would need to pay $198.
Admittedly, this biochemistry online course is on the more expensive side. However, the price makes perfect sense for a program of such high quality.

Those enrolled in the class will learn:
What are the building blocks of biochemistry and how they work to sustain life;
How to navigate protein structures;
The importance of enzymes to our daily functioning;
What mechanisms regulate our metabolism.
This online biochemistry class truly has everything you need to know to understand yourself on a cellular level.
Start the course NOW.

Platform: edX
Duration: Estimated 11 weeks
Price: Free
Certificate: Yes
Level: Intermediate
Apply HERE
As mentioned before, biochemistry knowledge can be used in various fields. That being said, simply understanding the theory might not be enough. Working with biochemistry requires a significant amount of critical thinking and advanced analytical skills.
Luckily, this online biochemistry class is designed to teach you exactly that. Biochemistry: Biomolecules, Methods, and Mechanisms, an intermediate edX biochemistry program that will give you all of the necessary knowledge for you to be able to start a new career.
The syllabus covers both theoretical biochemistry material and practical skills that will help you understand and use the provided information during your future endeavors as well. The content focuses not only on learning but on the best ways to learn, making a well-rounded, in-depth program.
This course takes students through one topic at a time, allowing them to fully understand each block of information before moving on to the next one. For a complex subject like biochemistry, this is the perfect course structure to follow for optimal learning.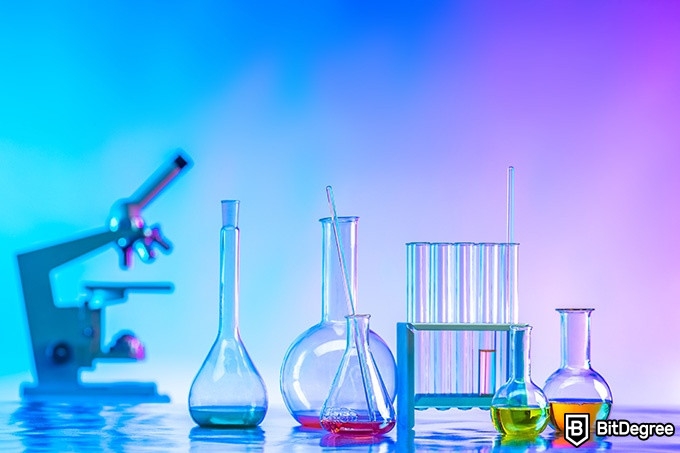 Compared to the other edX online biochemistry courses mentioned in our list, this class is the shortest. Estimated to take only 11 weeks of 3-6 hours of work scheduled for each one to complete, the program can be fit in even the busiest lifestyles. In addition to that, the course is instructor-paced, making sure that every moment is used to learn something new.
Students enrolled in the class have two choices when it comes to payment. Those interested in learning new skills and gaining more knowledge have an opportunity to take the course for free. And if you would like to receive an accredited certificate after completing the program you can have that and unlimited access to the learning material for $149.
Even though the course is not the most economical, the benefits and valuable information make it well worth the price tag!
Students taking the class will learn:
How protein structures are studied and analyzed;
What mechanisms allow molecules to travel through cell membranes;
How the studying methods learned during class can be applied in different life scenarios.
If you would like to learn more ways to use biochemistry in your day-to-day life, then this is the best online biochemistry course for you!
Start the course NOW.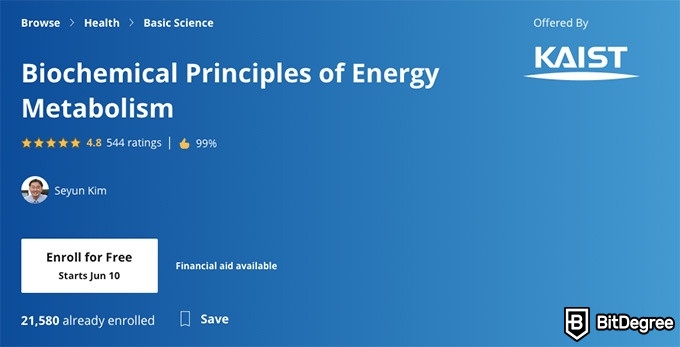 Platform: Coursera
Duration: Estimated 11 hours
Price: Free
Certificate: YES
Level: Beginner
Apply HERE
We've all heard about metabolism and energy mentioned in biology-related conversations. And while we might have a basic understanding of what those terms mean, biochemistry can open a whole new world of knowledge when it comes to these concepts.
Understanding energy, how our bodies metabolize it, and how it sustains our life, is important not just for biology and nutrition students. Anyone who would like to improve their health and life quality should consider taking this program.
Biochemical Principles of Energy Metabolism, a Coursera online biochemistry course accredited by the Korea Advanced Institute of Science and Technology, goes in-depth to everything related to the energy that keeps us alive and well.
The syllabus of the course is created to go step-by-step into the fundamentals of metabolic functions, energy consumption methods, and even how different health conditions can disrupt someone's energy metabolism and what can be done to correct it. Along with scientific theories the program covers practical advice that can help you drastically improve your life.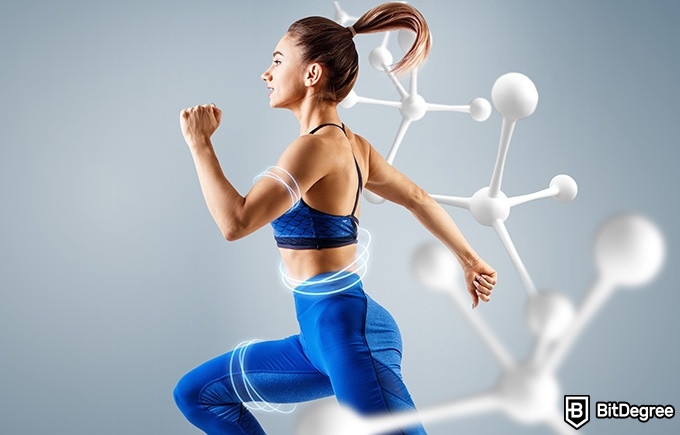 To make sure the learning process is simple and fun for everyone, the learning material is divided into 7 main blocks of topics, each one covered in a separate week. This creates a stress-free environment for the students to really get the hang of the information at hand.
Even though the course might seem intimidating, there's no need to worry. Each of the 7 weeks contains no more than 2 hours of content, which makes the program perfect both for students and people with full-time jobs that require careful planning to make it everywhere in time.
Similar to other online learning platforms, Coursera offers its users two options when it comes to paying for the courses. Every course can be audited and taken for free, while those who would like to receive a certificate of completion are required to pay. In the case of this online biochemistry class, that price is only $49, making it one of the more economical options out there.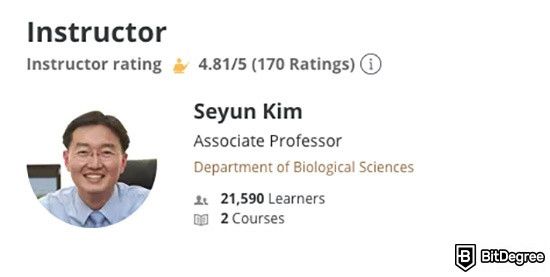 The students enrolled in this course will learn:
What happens when we feel hunger and how it affects our bodies;
How glucose is oxidized and turned into energy;
What is photosynthesis and how it compares to our metabolism;
What diabetes is and how it can be treated on a molecular level.
Everyone wants to feel better and healthier, and taking a biochemistry online class is one of the best ways to start making a change.
Start the course NOW.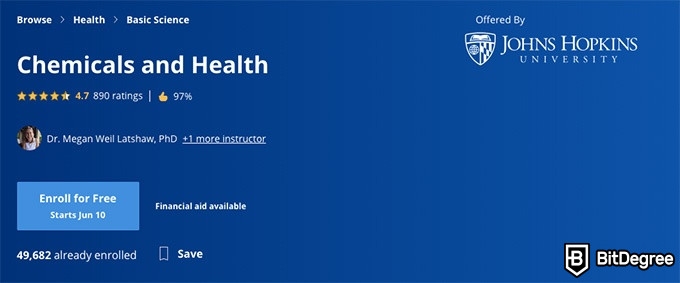 Platform: Coursera
Duration: Estimated 11 hours
Price: Free
Certificate: YES
Level: Beginner
Apply HERE
Whatever chemical reactions and biological processes happen within our bodies inevitably affect our health. However, we mustn't forget that our health is impacted by outside factors just as much as if not more than internal factors. Chemicals in our environments and products we use on our bodies can have long-lasting effects on our health.
To help you better understand how chemicals and toxins affect our bodies and how we can lessen the negative consequences, Coursera has prepared a program covering everything you need to know on the topic at hand.
Chemicals and Health is an online biochemistry course accredited by and created in partnership with John Hopkins University, designed to help us manage our health with the help of biochemistry.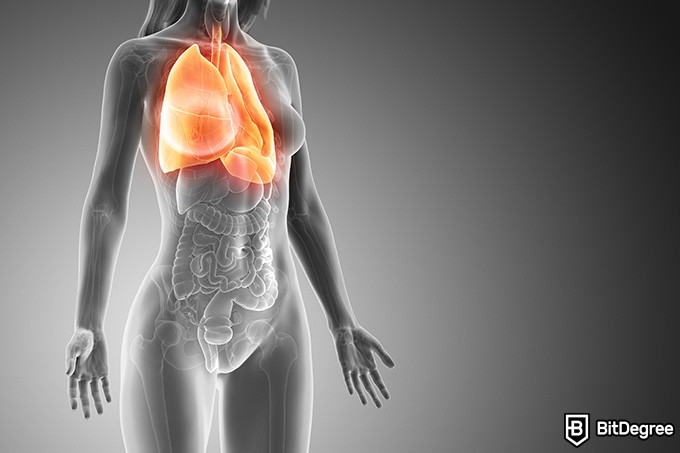 The syllabus goes over 4 major topics - toxicology, biomonitoring, health effects of different chemicals, and chemicals policy. In addition to that, the program also emphasizes the importance of case studies when it comes to biochemistry, allowing students to analyze several examples, focusing on tobacco, contaminated food, drinking water, nanotechnology & worker health.
This allows the class to cover a lot of material, as well as provide students with a well-rounded understanding of the topic. In addition, including case studies makes the course useful to many different people, working in various industries.
Like other Coursera programs, this course focuses on one topic per week, making sure there is no confusing multitasking during the learning process. The 6 week-long class covers 11 hours of content, which means that even the busiest bees can find time to learn something new.
What makes Coursera a great MOOC platform is its consistent pricing system. Just like its other biochemistry online classes, this program's material can be accessed for free when audited, or students can pay $49 to be able to receive a certificate after completing the course.

Those enrolled in the program will learn:
What different chemicals can do to our bodies;
How and why we measure levels of different chemicals in our bodies;
What can be done to figure out the effect a certain chemical has on us;
How chemicals are regulated in order to protect our health.
If you are curious to find out how the world we live in affects our health, then this is the best online biochemistry course you could take.
Start the course NOW.

As we have already mentioned, biochemistry can be and is used in many different industries. One of them, perhaps the most related to the subject, is biotechnology, encompassing every aspect of biochemistry.
Because of the current world situation, specialists in the medical and pharmaceutical fields are needed more than ever, and the value of the biotechnology field is projected to grow 9.4% by 2027[1]. Needless to say, a career in the biotechnology field is definitely worth your attention.
And what better way to kick it off than with an online biochemistry course?
Introductory course in Biotechnology is a Udemy biochemistry online class created to teach students the basic principles used in biotechnology. The beginner-friendly course is designed to explain how everything works while using a mix of both theoretical and practical material.
Not only does the program provide up-to-date learning content, but it also analyzes relevant case studies and allows students to test their new skills with a quiz after every lecture.
As always, Udemy aims to provide users with the most well-rounded learning experience.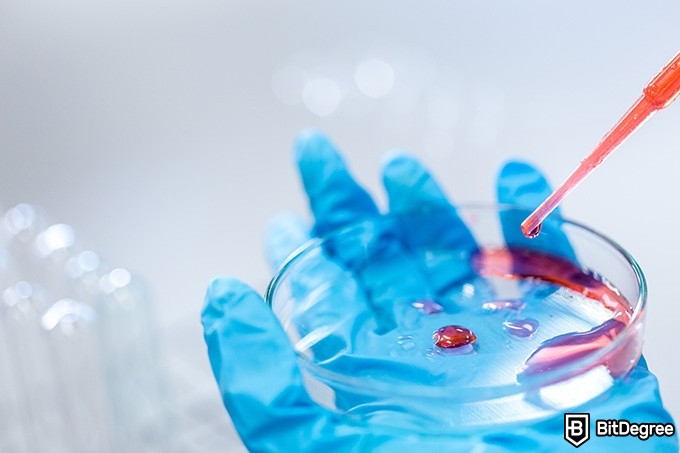 The syllabus contains 3 lectures on cells, DNA, RNA, and proteins, and finishes off with a recent case study analysis. With these building blocks, students who have completed the program are able to move on to any other biochemistry or biotechnology course to continue their learning journey.
Because the class is intended to provide students with a foundation to further build their skills and knowledge, the course will not take long to complete. In fact, it will only take you 36 minutes to know exactly what biotechnology is based on.
If you are looking for high-quality online biochemistry courses for great prices, then Udemy is the place for you. Costing only $24.32, this class is one of the most economical choices on our list. Not only will you have unlimited access to the whole course, but you will receive an accredited certificate of completion once you will finish the course.
If there's a deal worth taking it's definitely this Udemy course!

Those enrolled in the program will learn:
What types of cells are used in biotechnology;
The differences between DNA and NRA and how biotechnology works with both;
The importance of proteins.
This is one of the best online biochemistry courses for those interested in being part of the biotechnology field.
Start the course NOW.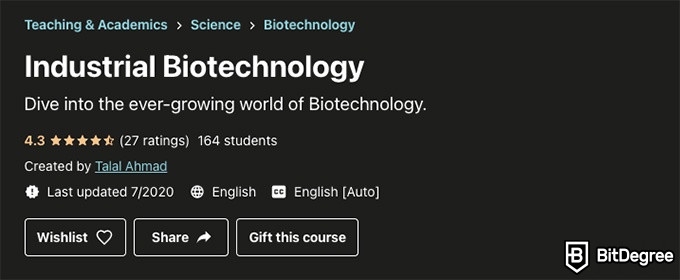 Platform: Udemy
Duration: 1 hour 9 minutes
Price: $24.32
Certificate: YES
Level: Intermediate
Apply HERE
More often than not we imagine biotechnology as mixing various liquids and jotting down the findings day after day. However, that is only a small part of what the field encompasses. In order to better understand the industry, it is important to know more about the main branches of biotechnology.
Industrial Biotechnology is a Udemy biotechnology course covering the main sectors of biotechnology. The program is designed to provide students with relevant information that will not only deepen their understanding of the field but possibly help decide on a direction for their future studies and even career.
This online biochemistry course covers the 3 largest sectors of the biotechnology field - genetic engineering, industrial-scale culture of microorganisms, and enzymatic biotechnology. The syllabus not only explains the specifics of each field but provides examples of real-life uses of each one.
The course is entirely video-based, making the course easily accessible to many students. This also makes the learning experience much more enjoyable and easy to follow along.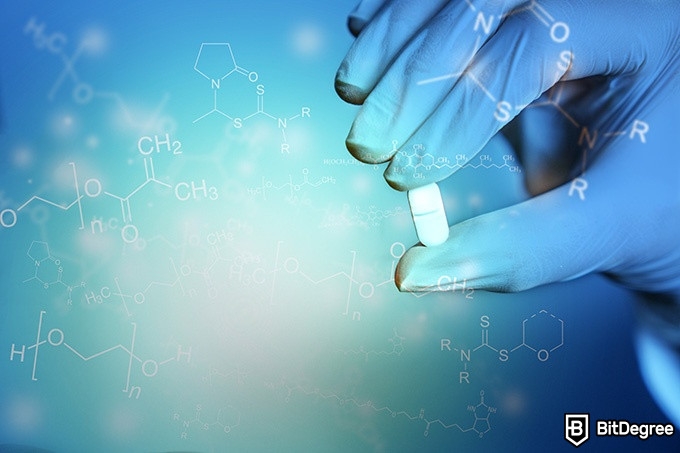 To make sure all of the important details are mentioned and explained in the simplest to understand manner, the course does not drag each lecture out to unnecessary lengths. The entire program can be completed in 1 hour and 9 minutes, making it easy to find time for it even during your lunch break.
As standard for Udemy, the class's price is one of its greatest perks. Everything you need to know about the three sectors of biotechnology can be available to you for no more than $24.32. And to add to that, this price includes a certificate you will receive upon completing the course.
If there's one thing Udemy knows how to do well, it's their prices.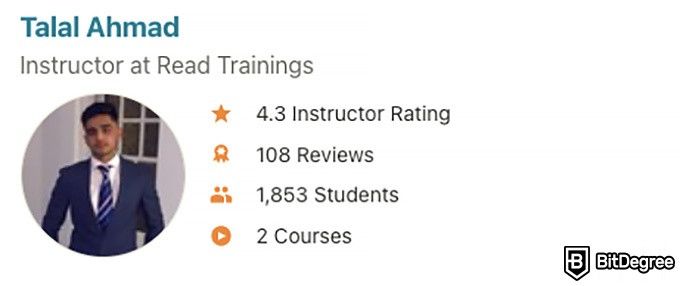 The students taking the class will learn:
How genetic engineering works and where it is most commonly used;
The different industries that use microorganisms and what their benefits are to us;
What enzymes are and how they are used in biotechnology.
This is one online biochemistry course that everyone should consider taking.
Start the course NOW.
Conclusions
Biochemistry is one of the broadest fields of science, used in many industries that influence our daily lives. From medicine and healthcare to the food industry and nutrition, it truly is all around us.
Even if you aren't interested in building a career in the industry, understanding the basic chemical processes that affect our bodies can help us take better care of ourselves and our loved ones.
Because biochemistry can be a very specific and often complex subject to teach, not many MOOC platforms offer online biochemistry courses. That being said, the programs available are of impressively high quality, with some, such as Coursera and edX, offering university-level classes.
If you would like to take another glance at the best online biochemistry courses, you can find them here:
Biochemistry is one of the most useful subjects you can learn, and taking these online courses can help enrich your life more than you might expect.
We hope that you found these online biochemistry courses as awesome as we did and wish you the best in your future ventures into the field.
Scientific References
1. Sumant Ugalmugle, Rupali Swain, Biotechnology Market Size By Application, By Technology, COVID19 Impact Analysis, Regional Outlook, Application Potential, Competitive Market Share & Forecast, 2021 – 2027
Leave your honest feedback
Leave your genuine opinion & help thousands of people to choose the best online learning platform. All feedback, either positive or negative, are accepted as long as they're honest. We do not publish biased feedback or spam. So if you want to share your experience, opinion or give advice - the scene is yours!