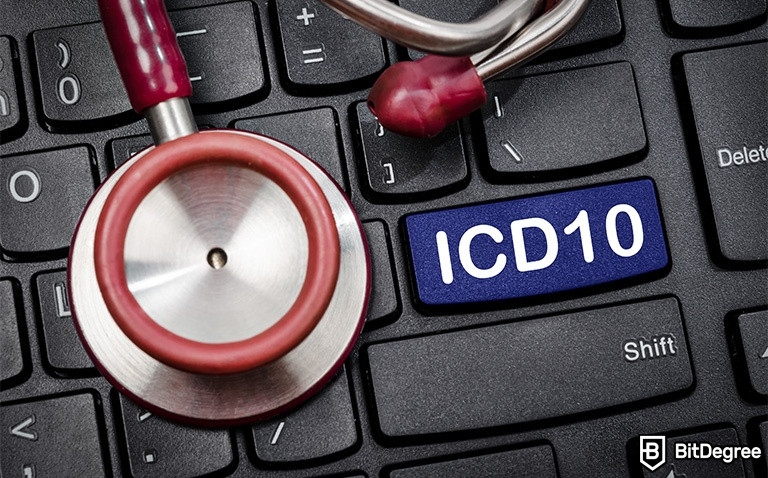 While healthcare already is one of the most advanced fields, many people don't realize how extensive and complex the sector actually is. Along with new medicine and tools being used every day, there are many experts working alongside doctors, keeping track of patients' records and invoices. And what better way to become part of this ever-growing market than with the best medical coding classes online.
Due healthcare becoming one of the most important parts of our world, more and more online learning platforms are offering courses on the broad subject. But when it comes to learning the nuances of medical coding and billing, it is best to look for the highest quality online courses.
For that reason we have curated a list of the most popular and highest rated medical coding classes online, hosted by the best MOOC platforms out there:
These online medical coding courses are guaranteed to provide you with high-quality content and essential information that can help you start a career in one of the most dynamic and successful markets.
But before we jump into what makes these courses worth your while, let's take a moment to discuss why you should consider becoming a medical coder in the first place.
Why Should You Take Medical Coding Classes Online?
Even if you've just heard the term "medical coding and billing" for the first time, you can already imagine how huge the sector is. After all, it's part of the medical field, which is an ever-booming market.
Latest DataCamp Coupon Found:
EXCLUSIVE 50% OFF
On DataCamp Subscriptions
Follow the Datacamp promo code link & get an exclusive 50% OFF Datacamp subscriptions. Act now while the offer is still available!
Expiration date : 02/06/2023
2,765 People Used
Only 35 Left
However, many are still confused as to what exactly specialists of this sector do. Because they don't take center stage the way medical staff do, their efforts often go unnoticed.
But that does not mean that their efforts are unimportant. Medical coding and billing specialists are responsible for keeping records and invoices of all the patients in order, among other tasks. They not only make sure that everything is logged and billed properly, but also help doctors and nurses by taking over some of the documentation responsibilities to allow more focus to be put on patient care.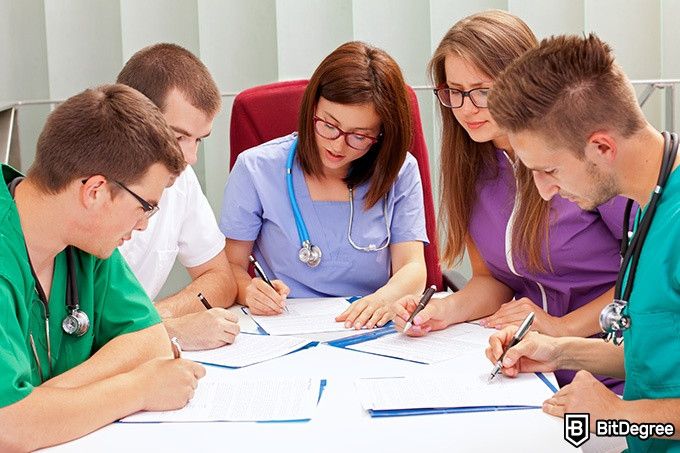 In addition to the main points, properly logged medical details can make diagnosing patients in the future much easier, making medical coders and billers a vital part of medical staff.
As you can see, medical coding and billing specialists are much more important than it might seem from first glance. And if you feel like you're the perfect actor for this role, let's explore the career opportunities this field has to offer.
If you are looking for a promising position, then this might be the perfect healthcare sector for you. The demand for medical billing and coding specialists is projected to see an increase of 8% by 2029, making it to be one of the most prospective career options at the moment.
And if you're still not sure whether or not you should check out these medical billing and coding online courses, a potential salary of upwards to $62,840 might just be the deciding factor.
All things considered, taking these medical coding classes online can be a life-changing career move, leading you to a world of success.
So, without any further ado, let's get into these medical coding courses!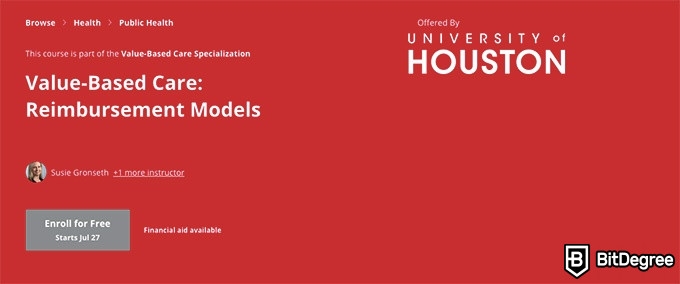 At the moment there are two types of medical coding and billing mechanisms - fee-for-service, based on set prices for specific services, and value-based, focusing on individual cases and customer satisfaction. Working in the field requires high-level knowledge of both options, as both are currently being used simultaneously, with value-based slowly replacing fee-for-service.
Because knowing these nuances is crucial to anyone working with medical coding and billing, taking this medical coding class online will help you build a great understanding of the field. Value-Based Care: Reimbursement Models is a Coursera program that delves deeper into the core medical billing mechanisms.
Powered by the University of Houston, the course contains high-quality content that details all of the pros and cons of each system that can be useful to both medical professionals and patients. In addition, students taking this medical coding class online will learn what they can expect from each model as patients and how they will influence their experience with the medical establishment.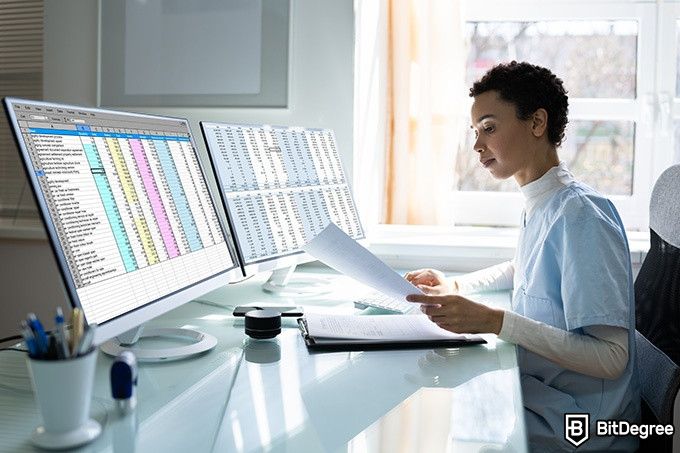 The syllabus consists of 3 modules - From Fee-For-Service to Value-Based Payments, Quality and Risk Adjustment in Value-Based Payments, and Making This My Own. With a balanced mix of video lectures, reading material, and quizzes to put their knowledge to the test, students will receive a well-rounded introduction to the subtleties of the medical coding and billing system.
To those worried about the program taking too much time to complete, we can guarantee an easy-to-manage learning experience. Even though the syllabus is spread out over 3 weeks, the course itself is only 5 hours long. And due to the possibility to study according to your own schedule, you won't even notice that you're taking an online class!
When it comes to pricing, Coursera offers you a chance to try them out without any commitment. With a 7-day free trial, you can have the full Coursera experience to see if the platform is right for you. And if you decide to stay, finishing the course will cost you no more than $49 per month.
If you would ask us, knowing the quality of content you will receive, this is one great deal!

Those enrolled in the course will learn:
To identify the differences between fee-for-service and value-based medical coding and billing mechanisms;
To describe the importance of risk adjustment, quality scores, and patient satisfaction measures in value-based care contracts;
What options patients have when it comes to the different billing systems and what difference in experience they can expect.
Like any other field, medical coding and billing has its subtleties and nuances, and this is one of the best medical coding classes online to learn all about it.
Start the course NOW.

Platform: Udemy
Duration: 13 hours 52 minutes
Price: $82.59
Certificate: YES
Level: All Levels
Apply HERE
Becoming a certified medical coder is no easy feat. With multiple systems to navigate and various protocols to follow, training can be notably challenging and even overwhelming. And when it comes to the final exams the stereotype of sleep-deprived medicine students truly becomes a reality.
However, there is a way to make the prep much easier and more enjoyable. And that, of course, is utilizing the medical coding classes online available to anyone willing to learn. One of such courses is designed specifically to assist those preparing to become professional medical coders.
Medical Coding CPC (Certified Professional Coder) Training is a Udemy program that has everything someone preparing to become a medical coding and billing professional might need while studying. From medical terminology cheat sheets to what you can expect from the final exams, the course has it all!
The syllabus focuses on information that is both essential to passing the final exam and useful in the work field, making the class a great choice for medical coders at various points in their careers. In addition, the program includes a mock exam that shows students what they can expect while finishing their training.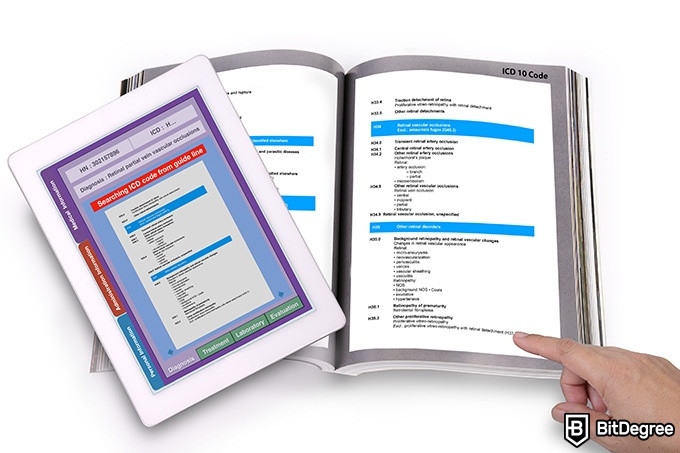 This course is designed to be as useful in the real world as possible, which is definitely noticeable in the detailed learning material.
Divided into 5 sections, the program tackles one block of topics at a time - ICD - 10 Guidelines for Medical Coding with Scenarios, ICD-10-CM updates FY 2023 (2020-2023), CPT - Current Procedural Terminology Classes, How to Locate CPT Codes from CPT Book, and CPC Exam Pattern and Question & Answers Explained.
To add to the clear and consistent structure, students can take the lectures in any order they might need to fit their main studies, so convenience is undeniable!
Now, don't be alarmed - even though this is the longest program out of the medical coding classes online we have listed in this article, it isn't going to take you months or even weeks to complete. The concise, yet in-depth course consists of 13 hours and 52 minutes of learning material, which can be studied over any amount of time students might need to really get the hang of the information.
Even though this is the most expensive program on our list, it is an incredible bargain compared to many other options. Most medical billing and coding online courses cost up to $200, however, this class stands out from the crowd with a price tag of only $82.59!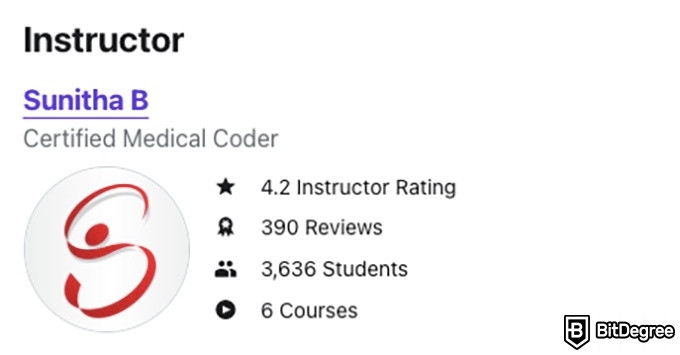 Students enrolled in the course will learn:
The most commonly used medical codes from ICD-10-CM Guidelines Chapter 1-10;
How to navigate the essential databases;
What you can expect from your final exam and what are the best methods to prepare.
If you are looking for a high-quality crash course to help you prepare for your final exam, then you've come to the right place.
Start the course NOW.

Platform: Udemy
Duration: 2 hours 41 minutes
Price: $35.39
Certificate: YES
Level: Intermediate
Apply HERE
One of the main tasks medical coding and billing specialists tackle on a day-to-day basis is being the link between the medical office and insurance companies. To make sure all the data is handled properly and the invoices are generated correctly, each agent must know the Evaluation and Management protocols like the back of their hands.
That being said, because the protocols are regularly updated, it can be tough keeping up with all the changes. If you are looking for a comprehensive walkthrough of the newest 2023 changes then it's your lucky day, as we have the perfect online course for you!
Medical Coding: Crack The Code On Evaluation and Management, an intermediate Udemy medical coding class online, has everything you should know about the changes made to the system in January of 2023.
In addition to taking you through all the new changes and how to best work with them, the course includes up-to-date case studies that illustrate how the new protocol can impact your daily tasks, as well as compare what the E&M system was like before and after the changes.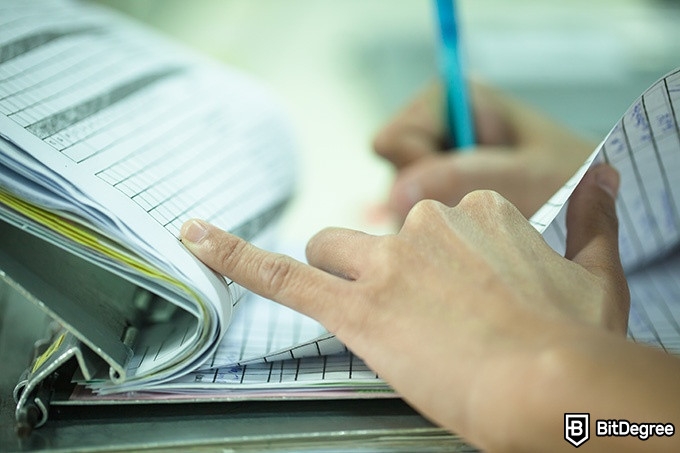 With 6 sections and 10 video lectures, the syllabus starts off by introducing students to the main changes they need to keep in mind while continuing to work with E&M after January 2023 and later moves on to the examples to help you really get the hang of what the updates will look like in your day-to-day work.
Compared to other medical coding classes online, this course is around the average length for a program covering this topic. With 2 hours and 41 minutes of content, the course is perfect to keep on hand for whenever you might need to refresh your knowledge.
One thing many positive student reviews mention about Udemy is their prices. Most of their medical billing and coding online courses cost no more than $100, and that's including the large-scale, in-depth courses on information-loaded topics. This program comes in with an incredibly affordable price of $35.39, making it easily accessible by anyone willing to learn.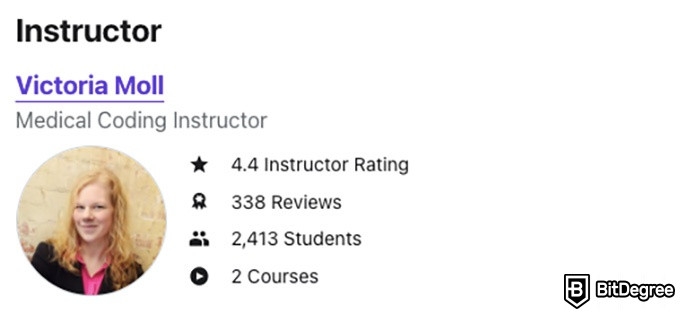 Students enrolled in the course will learn:
What changes were made to E&M in January 2023 and how they will reflect in everyday tasks;
What details are the most important to remember;
How the new protocol compares to the previous version.
Whether you're just entering the field or have been a medical coder for quite some time already, taking this class can make your work 10 times easier.
Start the course NOW.

Even though there are so many high-quality medical coding classes online, very few take a look at the field for what it is - a healthcare sector. For that reason it can be hard finding a simple, introductory program that explains what a medical coder and biller is and what people can expect if they decide to go down that career path.
Medical Coding and Billing – Start a Promising Career! is a Udemy course created with absolute beginners to medical coding in mind. Covering basics of the field and specifics of the job type, this is the best program to take to decide if this is the occupation for you.
The syllabus takes a look at medical coding and billing through 3 perspectives - a general overview of the field and its specifics, what skills and prerequisites are needed to be able to successfully work in this position, and several mini quizzes for students to test out their knowledge and see if they have what it takes to be a medical coder and biller.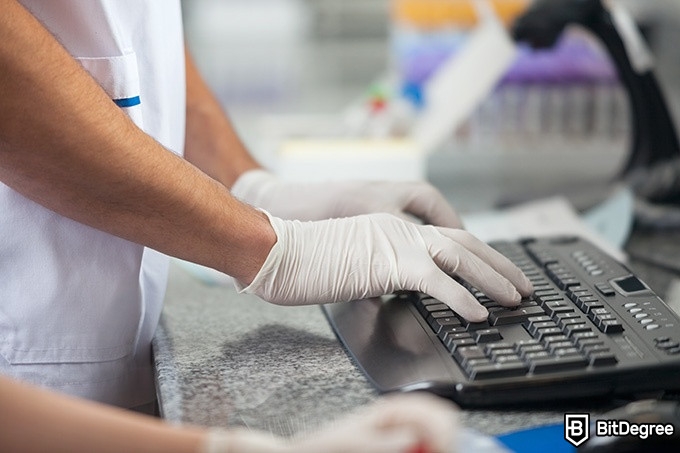 This system is reflected in the structure of the course, as the 11 video lectures are grouped together based on the aspect of the topic that is being discussed.
Even though it seems like this would be one of the most extensive medical billing and coding online courses out there, you will be surprised how concise this program is. With only 36 minutes of content, it is the shortest course on our list and is the perfect length for those with busy schedules.
If you're curious about the price of this mini course you can rest assured that the price tag reflects the duration of the program. For only $23.59 you can not only find out more about the opportunities of working with medical coding, but you will also be able to challenge yourself and your skills with the quizzes included.
Now that's a deal worth taking!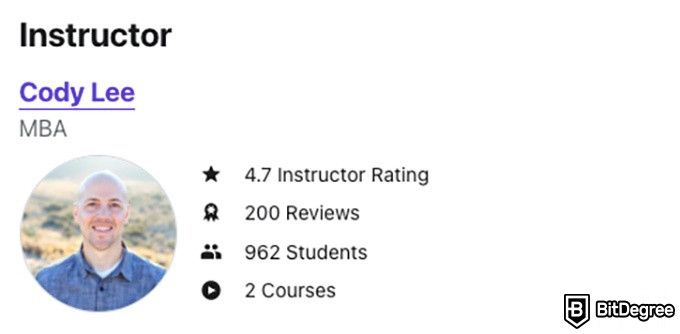 Students enrolled in the course will learn:
What medical coding and billing is all about as a field;
What skills are needed to successfully build a career in the field;
What new hires can expect from an average day of work.
Instead of reading boring dictionary descriptions, why not learn about medical coding and billing in an interactive and engaging way?
Start the course NOW.

Platform: Udemy
Duration: 2 hours 7 minutes
Price: $29.49
Certificate: YES
Level: Beginner
Apply HERE
Just like healthcare itself, medical coding covers multiple branches of medicine that focus on separate parts of the human body. From oncology to psychiatry, medical coders work with every possible sector of medicine and encounter various illness codes and treatments. With that in mind it's no wonder that many medical coding classes online focus on one branch of medical coding at a time, to assure a better understanding of the matter at hand.
One such course is A Specialty Approach to Learning Medical Billing and Coding - a Udemy class that introduces beginners to medical coding and billing from the hematological perspective.
Designed with beginners to medical coding and entry-level hematology billers and coders, the program walks you through the essential knowledge needed to have a phenomenal first day of work. With key medical terms and useful tips and tricks that can help you overcome various situations, the content is designed to be as straight-to-the-point and useful as possible.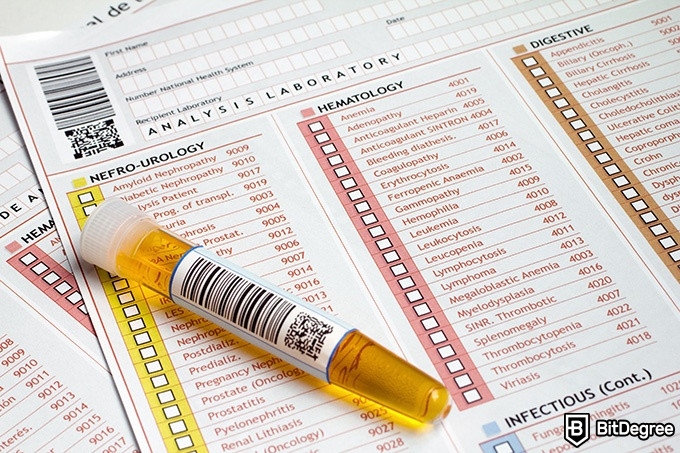 The 56 lectures are divided into 8 sections by topic - Introduction, Hematology foundation, Diagnosis coding, Services and procedural coding, HCPCS coding, Medical coding, Medical billing, and the final assessment. This structure reflects the attention to details, as students' reviews often praise the easy-to-follow flow of the syllabus.
Alright, we know what you might be thinking. 8 sections? 56 lectures? This is going to take ages! Well, that's where you're wrong! The program can be completed in less than one afternoon, or 2 hours and 7 minutes to be exact. Which, in our opinion, is a sign of a course that doesn't waste your time and focuses on what's important - learning!
If we're talking money, Udemy can rarely be topped. Knowing how in-depth and detailed this program is, it's quite surprising that this is one of the most affordable online medical coding courses on our list. Coming in at just $29.49 for the entire class, we can safely say that this is one of the best deals out there.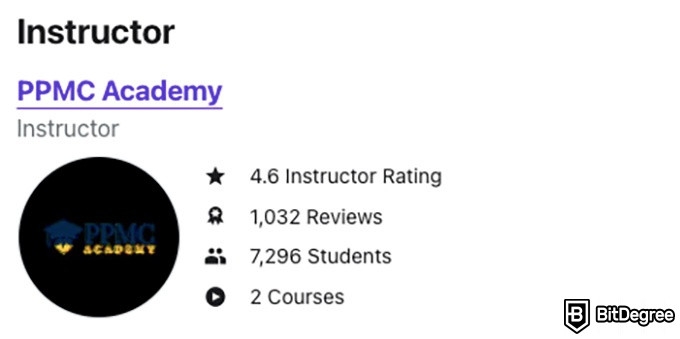 Students enrolled in the course will learn:
How claims are processed using an EHR;
What terminology is used while preparing healthcare insurance plans;
Hematology speciality related ICD-10-CM.
If you are just starting off with medical coding or are a beginner hematology biller and coder that wants to get the hang of their speciality, then look no further than this online medical coding course.
Start the course NOW.

Platform: Udemy
Duration: 2 hours 36 minutes
Price: $23.59
Certificate: YES
Level: Intermediate
Apply HERE
Perhaps the most challenging part of working as a medical coder is, well, the coding. With hundreds if not thousands of codes for various ailments and their variations, it's not always easy to keep track of everything, especially as someone new to the field.
Most medical billing and coding classes online include a chapter or two on ICD-10-CM, but rarely can you find a course that focuses solely on this system. If you don't want to keep looking for bits and pieces of information scattered through various courses, then we have one of the best medical coding classes online to end your quest.
Medical Coding: ICD-10-CM Essentials is a Udemy program focusing solely on the ICD codes used in medical records and invoices. This intermediate class is perfect for both medical professionals looking to strengthen their skillset and those considering medical coding as a potential career.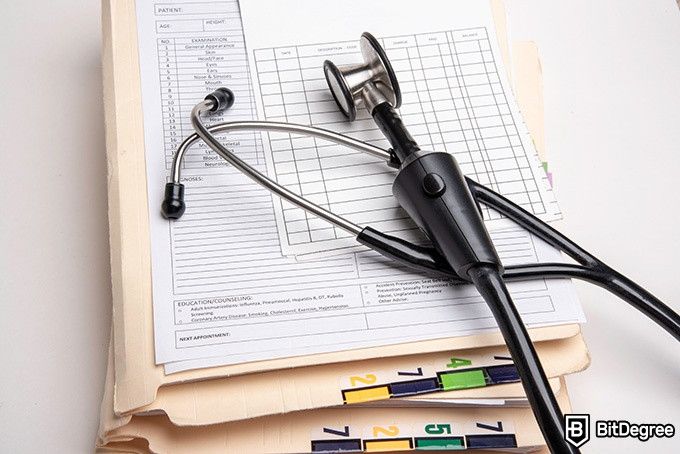 In addition to the lectures detailing the specifics of working with ICD-10-CM, the course includes a case study to help students understand how their skills can be applied in the real world, as well as quizzes after every chapter to really drive the information home.
With 3 sections and 6 lectures, the structure of the syllabus is one of the easiest to follow, as students don't need to worry about keeping track of a lot of lectures at once. This comes especially handy while preparing for the final quizzes, making the process much easier and more enjoyable.
Because the course is intended to be used as a handbook to refresh preexisting knowledge and skills, the content can be reviewed entirely in just 2 hours and 36 minutes, which makes it the perfect on-the-go class.
If you thought that other courses on this list have great prices then hold on to your ICD-10-CM manual because you're not ready for the deal that is this course. All the ICD-10-CM basics can be yours for no more than $23.59, which, in our opinion, is an offer no-one should pass up.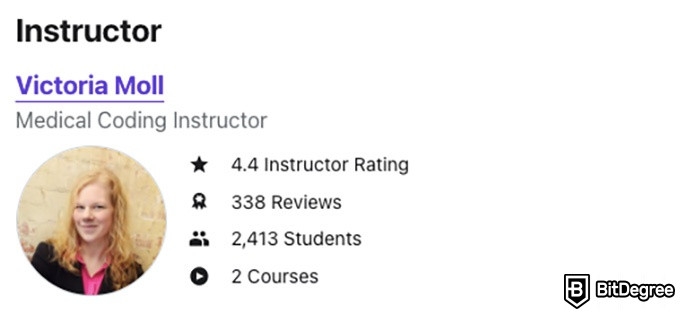 Students enrolled in the course will learn:
How to look up and verify an ICD-10-CM code;
Guidelines that apply to all 21 chapters of ICD-10-CM;
Sequencing guidelines for medical diagnoses.
Whether you're a beginner or someone with some experience behind their belt already, everyone can find something useful in this online medical coding course.
Start the course NOW.

Platform: Udemy
Duration: 2 hours 18 minutes
Price: $23.59
Certificate: YES
Level: Beginner
Apply HERE
It doesn't matter which field of healthcare you are in - medical terminology is inevitable. From doctors to administrative staff, everyone needs to have the basics down at the very least. It is essential for proper patient care, data documentation, and correct billing.
Useful to anyone in the medical field, the Udemy program Medical Terminology 101 is designed to help students build a strong foundation of medical knowledge that can not only make everyday work easier, but open up great opportunities to climb up the career ladder.
Most importantly, these skills are vital for anyone already in or currently considering getting into medical coding and billing, as medical terminology is essential to properly logging medical data and invoicing the patients.
Naturally, it's impossible to have every possible medical term listed in one or even several online courses. However, the most important thing to know in order to "speak medicine" is the way medical terms are constructed and how to read them as abbreviations or separate syllabus that can tell an entire story.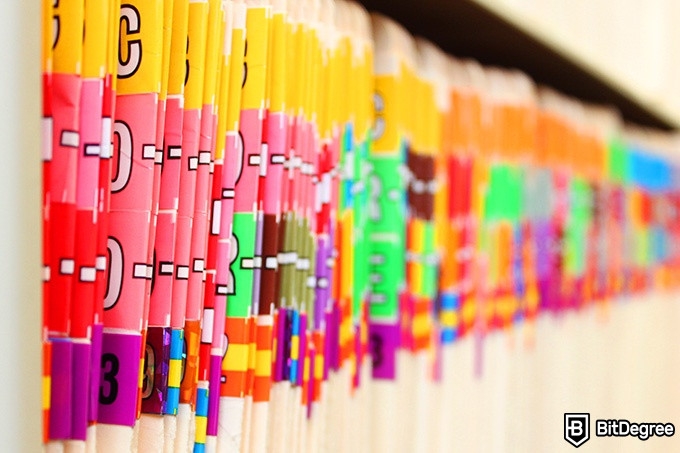 For that reason this medical coding class online focuses on suffixes and prefixes that can show specific conditions and differences between similar ailments. In addition to explaining how the terms are made, the syllabus delves deeper into different human body systems and what suffixes and prefixes are used to specify the various conditions.
The 20 lectures are divided into 3 sections, covering an overview of medical terminology, a detailed guide to medical suffixes and prefixes, and putting everything together to cover the entire human body. Even though it might seem like an intimidating amount of information, the syllabus can be covered in just 2 hours and 18 minutes, so you won't even notice how quickly you will be able to learn something new.
Another wonderful thing about this program is it's pricing. In fact, it is one of the 3 most affordable medical coding classes online listed in our article. One of the most important cornerstones of medical knowledge will only cost you $23.59, making it a course anyone entering the healthcare workforce should take.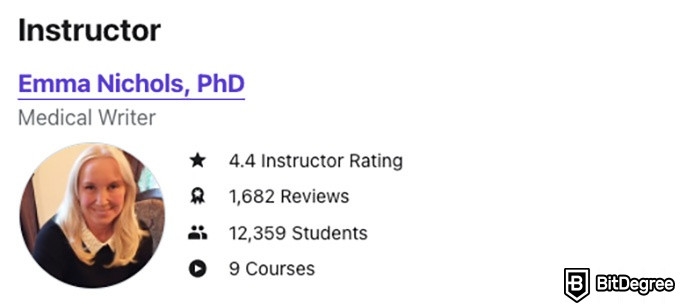 Students enrolled in the course will learn:
How medical terms should be read and pronounced;
How suffixes and prefixes can change the meaning of the term;
The quintessential medical terms that every medical professional must learn.
Take the chance to learn one of the most important skills every medical biller and coder needs in their career.
Start the course NOW.
Conclusions
Medical billing and coding classes online are becoming more and more popular with the growing demand of experts in the field. As healthcare is becoming more complex, proper logging of medical data and invoices has become a crucial part of the sector.
In this article we checked out some of the best medical coding classes online currently available on the top MOOC platforms with the best quality content and highest student ratings.
If you would like to look through them one more time, feel free to do so here:
While choosing the best medical coding classes online to take it is important to note that most of them are individually priced, making the costs of the programs harder to predict. In addition, the prices should not be compared as indicators of higher quality content. Whether the cost is $20 or $80, we guarantee that these medical coding and billing classes online are worth every penny.
We would like to thank you for finishing our article on the best medical coding classes online and we hope you found the perfect course for you. We wish you luck in your future online learning endeavours and hope to see you soon!
Leave your honest feedback
Leave your genuine opinion & help thousands of people to choose the best online learning platform. All feedback, either positive or negative, are accepted as long as they're honest. We do not publish biased feedback or spam. So if you want to share your experience, opinion or give advice - the scene is yours!