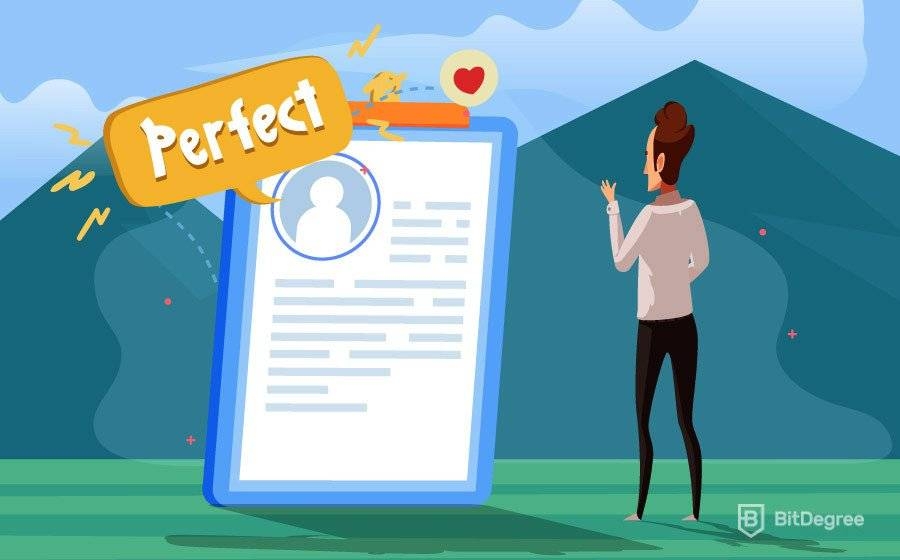 The current labor market can be rough. University and college diplomas are getting more frequent than ever before and it became a sort of fashion to have one. Don't get me wrong, people who are educated are the cornerstone of our future and it is more than welcome to have them. On the other hand, the huge numbers of different specialists released into our society can fill up the workplaces in no time and it might backfire the country if it does not produce enough jobs for these people.
In certain work areas, the diploma is not enough anymore. There are hundreds of people with the same graduate degrees aiming for that one place in a company. So how do you separate the best one from the others? The answer depends on that if the person knows how to build a resume.
The CV is what describes you as an employee. On that sheet of paper, you can lay down every single skill that helps you to stand out of the crowd. If you are afraid that your skills might not be enough - free certifications are there to help you.
Why it is Important to Have an Extraordinary Resume?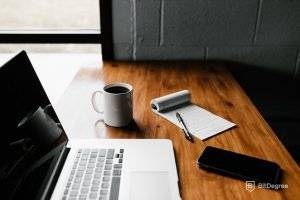 Most of the times your resume is the very first impression that you make to your employers. For it to not be thrown into the garbage bin, it has to be creative, straight to the point and attractive to employers' eyes.
Latest Udacity Coupon Found:
SAVE 75%
Udacity Black Friday Offer
The best time to save on Udacity courses is now - follow this coupon to access 75% Udacity Black Friday discount on all courses & enjoy top-quality learning for less!
Expiration date : 05/02/2023
3,176 People Used
Only 97 Left
If you need an example of creativity in CV, take a look at Lukas Yla's story told to AdFreak. For his perfect resume to not end up in a garbage bin, he came up with a brilliant idea to dress up as a delivery guy and bring donuts for the chiefs of the companies he admired in the city of San Francisco. He armed himself with the pastries of Mr. Holmes Bakehouse and started his campaign by delivering 40 packages including his resume and got invited to 10 interviews. It did not take long before he became one of the main targets of the media.
Although creativity is crucial in the way that you present yourself, it will not be helpful if you don't know how to build a resume and it does not contain any kind of special skills or knowledge that can be obtained through free certifications or any other kind of education.
Ways to Improve Resume From the Inside
At first, let's break it down that CV has its two crucial components. The first one is what is written in it - your skills, education, work experience, volunteering, known languages, etc. The other one is how your CV is presented - templates, stylistics, fonts, length of the text and size of the page. Let's take a look at what are good skills to put in a resume.
Volunteering
At the beginning of laying down your work experience into the sheet of paper, think about all the jobs, big or small, you had throughout life. One of the best sources of getting experience in certain areas is volunteering. Although it might not be as rewarding as a real job since you do not get paid, it can bring a lot of good knowledge on how things work, for example, organizing events, fundraising, and similar activities. For employers, it is very inviting to see that a possible employee takes time to participate in movements and has additional expertise not only from educational structures.
Free online courses
The other way how to build a resume to look charming is by adding finished free courses online alongside free certifications that can be achieved on our BitDegree site.
For example, if you are interested in a job that revolves in the computer science industry it is advised to have a better understanding of how certain programming languages and software work. In this scenario, you can take free Python training courses and impress your potential employers by knowing one extra language.
Alternatively, if your goal is to work in the tech companies that are orientated into web design, you can spend some time into deepening your knowledge on it. The Ultimate Guide for Coders can play a significant role in getting that dream job you always wanted. Understanding the rules of graphic design, color theories, concepts of space, shapes, and forms can be what separates you from others.
Of course, there are many more courses on different topics that will make a change in your resume. Although they are not always free, you can always find information that does not require payment that will help you along the way.
Languages
Free certifications are not the only way how to build a resume to get a dream job. Knowing foreign languages can increase employers' interest in an employee. According to LinkedIn, certified languages in your profile (in this case LinkedIn profile is your curriculum vitae) can attract 6 times more awareness from companies.
To sum up there are more than enough ways to improve your curriculum vitae from the inside. But what about the external view of it?
Ways to Improve Resumes' Appearance
Now that we understand what to include in a resume so it could have an impact on getting the job, let's figure out the ways how to make it compelling to the hiring managers.
The format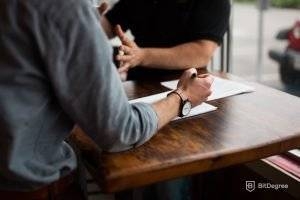 First of all, let's start with formatting. As you may or may not know there are 4 types of formats on how to build your resume:
Chronological
Functional
Combination of both
Targeted for position
The chronological one is focused basically on your work experience. Alongside the basic contacts information and summaries about yourself, firstly you put the most recent workplace, then the one before that, etc.
The functional one is more about the skills you have instead of work experience. This is where your free certifications could shine. This one is more suitable for students or people who hadn't worked much in the past but did other things that allowed them to gain certain knowledge.
A combination of both is when you can show all of your capabilities combined with proof of work. Even though it will take more place than usual in your resume and there will be less space for volunteering mentions or so.
A targeted resume is when the person edits his curriculum vitae for every different position he applies and tries to focus only on the work experience and skills that the positions need.

Pros
Simplistic design (no unnecessary information)
High-quality courses (even the free ones)
Variety of features
Main Features
Nanodegree programs
Suitable for enterprises
Paid certificates of completion

Pros
Huge variety of courses
Easy to navigate
No technical issues
Main Features
Huge variety of courses
30-day refund policy
Free certificates of completion

Pros
Easy to use with a learn-by-doing approach
Offers quality content
Gamified in-browser coding experience
Main Features
Free certificates of completion
Focused on data science skills
Flexible learning timetable
Templates
The template is the style that will be the first thing that the person looking at resume will see. The good news is that you will not have to look far to find a good one. Despite that, there are plenty of sites that offer picture-perfect templates for resumes and cover letters for only a few euros or dollars, you can find free ones at Google Docs that will look as good as well.
While getting to know how to build a resume take into consideration that the template should be the same style as the company has. Before putting all the details about your life, free certifications and languages do some research. Check what kind of details the company expects from you and combine them with the style of organization. For example, if the company presents itself as youthful and playful, go for the more colorful templates that will fit its style. If the company presents itself as a serious, hard work orientated one - then go for more formal styles and go straight to point with what you want to say.
Additional tips to look professional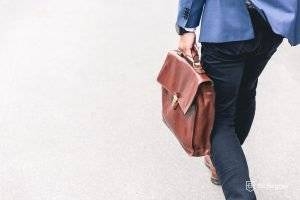 After taking good care of internal and external resumes aspects there are still few things to keep mind if you want to look professional.
Make it easy to read. The last thing you want to do while getting to know how to build a resume is to make it hard to understand and read. Keep it simple. Use simple and short sentences that will take no time to understand and will be easy to remember. Also, don't use fancy fonts and colors. It is recommended to use simple fonts like Times New Roman or Arial with a size of 10-12.
Keep it focused. Do not include information that is not necessary for the resume. As already mentioned below, the most important information about you is your contacts, work experience, skills, and additionally free certifications or languages. Try to leave out information that has nothing to do with the job.
Get some help. Before sending it to any employer, try sending it first to your friends, family or any other person that you are in touch with. The point of this is to see it from a different point of view and it can benefit you since others can maybe spot mistakes better than you. On the other hand, they can remind you of certain things about yourself that you might have been forgotten.
It essential to always keep your resume up to date and to spare some time editing it.
Overview
After reading all of this you should have a better understanding of how to build a resume to make it look fabulous.
Getting the job of your dreams might be quite a challenge, so be sure to polish the style of your resume, to get some additional useful information from online courses and receive free certifications that will elevate your curriculum vitae from the crowd.
Leave your honest feedback
Leave your genuine opinion & help thousands of people to choose the best online learning platform. All feedback, either positive or negative, are accepted as long as they're honest. We do not publish biased feedback or spam. So if you want to share your experience, opinion or give advice - the scene is yours!