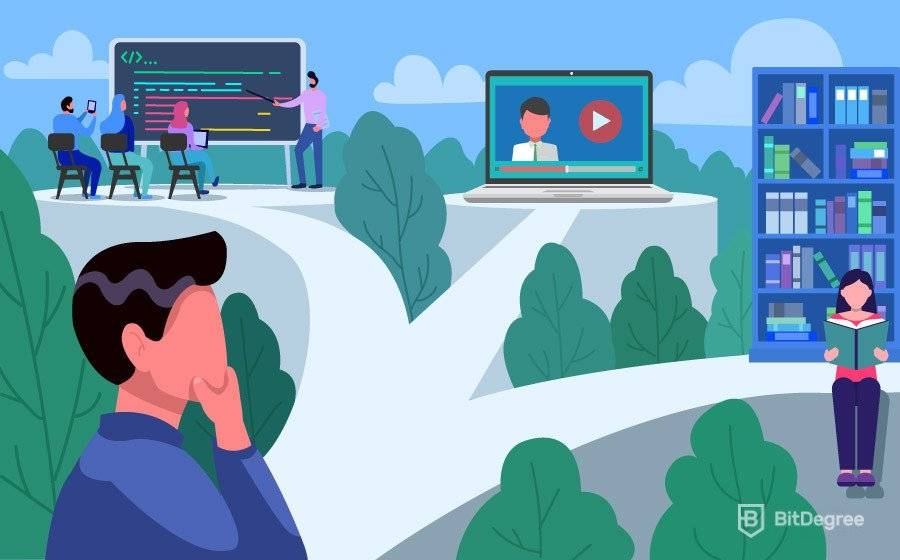 In the last few years, a lot of people have been looking for options on how to become a software engineer. It's smart to do your research: choosing a career path is one of the most important decisions we need to make in our lifetimes. Most of us spend at least a third of our time at work, so it's crucial to make sure it's enjoyable and appealing to you personally.
Of course, it's not the only thing you should take into consideration when choosing a job. You should also look at the demand for a particular kind of specialists, the career opportunities and salaries – we all like to lead comfortable lives outside of work, after all! The good news is, the software engineer career path does tick all the boxes. A true professional in this field will never have trouble with finding a job – and a well-paying one at that. But what do you need to become a software engineer? If you believe this is the job for you, let's see how you can achieve that goal.
Why become a software engineer?
A lot of people who have no prior experience in IT aren't even sure what's the difference between a software engineer and a software developer. The fact that some use these titles as synonyms doesn't make it any easier! Although both of these positions involve working with applications and programs, the scale of responsibilities is not the same. Before we dive into explaining how to become a software engineer, let's clarify what exactly does this job entail and why it can be a good career choice.
Latest DataCamp Coupon Found:
EXCLUSIVE 25% OFF
On DataCamp Subscriptions
Follow the Datacamp promo code link & get an exclusive 25% OFF Datacamp subscriptions. Act now while the offer is still available!
Expiration date : 13/06/2023
2,765 People Used
Only 35 Left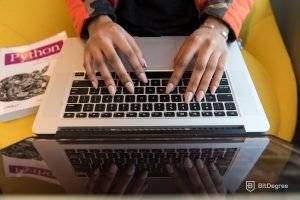 Did you know?
Software development or engineering?
As the title itself suggests, software developers build applications and programs. However, development itself is just one stage of the whole process. A software engineer, on the other hand, participates in the entire cycle. This explains why so many people are curious about how to become a software engineer: this position is clearly the more ambitious choice. Don't we all aspire to reach for the stars?
By using scientific concepts, a software engineer can create the tools needed to develop a program, build system components, and solve problems on a much bigger scale. They can do the work of a developer, but not vice versa. This difference is especially significant for those contemplating how to become a software engineer without a degree. While it certainly is possible, it will require a lot more commitment than teaching yourself learning software development. On the other hand, working harder does pay off!
Bringing home the digital bacon: the paycheck situation
Becoming a software engineer has one attractive bonus – the salary. According to Glassdoor, a software engineer can expect to earn around $92K a year in the US – and that's just on the average! The situation down under is very similar: the average yearly pay for a software engineer in Australia is over $94K as well. In the UK, you can expect to get over £36K a year. No matter the location, the salary of a software engineer is always on the higher side when compared to the country's average wage for full-time employees.
You should also note that the software engineer career path doesn't stop here. We have already established it's the position of ambition – why become a software engineer just to enter stagnation mode? As you acquire some experience in the industry, you might go on to become a senior software engineer or a lead software development engineer. A higher position comes with both more responsibilities and a more impressive paycheck!
How to become a software engineer and secure a career
Have you decided becoming a software engineer is the road for you? Great! Now, what do you need to become a software engineer? As usual, there is more than one way, although one is more traditional than the other. Nevertheless, it's not necessarily better for you! It all depends on an individual situation. Now, how long does it take to become a software engineer? This depends on the path you choose and the effort you put into mastering your trade.
Formal education: make the grade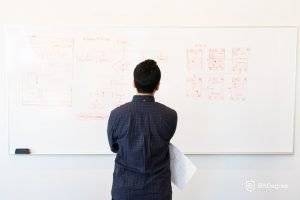 Going to school, passing with flying colors, and getting a widely-recognized degree. You could call this method… Well, old-school. However, it's still the most reliable option for how to become a software engineer. Unlike a developer, a software engineer needs to apply a lot of scientific methods in their job, so extensive knowledge is key.
After you finish high school and start doing your research on further education, you will soon notice it's somewhat uncommon for formal education institutions to offer specialized software engineering degrees. This is especially true in smaller countries. Anyhow, this doesn't mean you should jump to planning how to become a software engineer without a degree just yet! Computer science studies will do just fine. Most universities simply tend not to specialize their study programs too much so that you can be truly universal in the job market after you graduate.
On the other hand, this also means the competition is higher. To make sure you stand out from the crowd, we would advise you to think of all the ways to get an extra edge over other graduates later. Striving to get the best grades goes without saying – just like giving the master's degree a serious thought. What else can you do? Look for any opportunity to get experience. Join community projects, build your own projects, apply for summer jobs – and this time, being a neighborhood paperboy won't be good enough! Additionally, you should make an effort to build professional connections. Get your name out there!
Paving your own path
As in most other areas, there is also a DIY version. You can become a self-taught professional, although there can be no definite answers to the questions you have before starting. How long does it take to become a software engineer on your own? How much time will you need to dedicate, and will you truly be equal to the university-trained competitors in the job market?
The Internet is a godsend to all individual learners, and this is especially true in tech. There are multiple options for anyone wondering how to become a software engineer: you can read informative articles, watch video tutorials, and enroll in online courses. The uniqueness of e-learning lies in flexibility: you have no designated place and time of lectures or exact deadlines. This is a massive advantage for those wishing to make a career switch or simply unable to attend traditional courses because of time or financial restraints. For some, on the other hand, it could be a minus: without a clear schedule and plan, it's much harder to keep motivated and self-disciplined.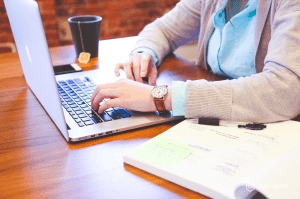 Pros
Easy to use with a learn-by-doing approach
Offers quality content
Gamified in-browser coding experience
Main Features
Free certificates of completion
Focused on data science skills
Flexible learning timetable

Pros
Simplistic design (no unnecessary information)
High-quality courses (even the free ones)
Variety of features
Main Features
Nanodegree programs
Suitable for enterprises
Paid certificates of completion

Pros
Huge variety of courses
Easy to navigate
No technical issues
Main Features
Huge variety of courses
30-day refund policy
Free certificates of completion
No degree doesn't mean no expertise
It's important to note that some companies are still somewhat adamant when it comes to hiring self-learners. We already established a software engineer holds a lot more responsibilities than a developer. Naturally, it's critical that they have enough knowledge to be able to do their job properly. Understandably, some employers can be unsure about how to become a software engineer without multiple years of academic studies.
If you want to be able to prove your qualifications, choose online courses and bootcamps that provide you with an official certificate of completion. This way, you can clearly show not just the knowledge you acquired, but also your motivation to the potential employer. There is a catch, though: certified courses tend to be pricier. Luckily, on BitDegree, you can apply for a scholarship that would cover your study fees and also provide a financial reward for completing your course successfully in a specified period of time. As for the certificate, you will be happy to hear BitDegree is using the blockchain technology to ensure its immutability.
Behind the brain: considering personal qualities
It's not enough to know how to become a software engineer to just become one in the blink of an eye. You should also make sure this career suits your personality. Some people will strive in such a position, and others will call it torture, no matter the impressive pay and extra advantages. So, what character traits do you need to become a software engineer? Let's see.
First of all, you should be determined and motivated. Why? Because literally any job in the IT industry requires a lifetime of learning. The technologies keep changing and improving, and you need to always keep up so you could offer the best possible solutions to your clients. You can know a program like the back of your hand, and a new update will still present you something new to master. That's why whose who are naturally curious and initiative often make the best software engineers – it's not a place for the lazy Susans!
Another thing to consider is how well you work in a team. Did you believe the old myth that an IT specialist is always a lone wolf with severe social anxiety? Think again! Becoming a software engineer means you participate in all stages of the process. Surely you won't be able to do all the work yourself! You will need to discuss your daily work with the company's salespeople, developers, other engineers, and even clients in some cases. All of that will require you to be a good listener, express your own ideas clearly, and be able to prevent and handle conflicts well.
Last but not least, you need to be able to manage your own time, tasks, and progress. This makes a software engineer not just more capable but also reliable. Gaining the trust of your clients and colleagues is a sure way to a breathtaking software engineer career path.
Now that you know how to become a software developer, you can also try one of BitDegree's online courses to get that first taste of what your daily work can entail. Enroll in the one that catches your eye and get ready to take a leap into a truly impressive career!
Leave your honest feedback
Leave your genuine opinion & help thousands of people to choose the best online learning platform. All feedback, either positive or negative, are accepted as long as they're honest. We do not publish biased feedback or spam. So if you want to share your experience, opinion or give advice - the scene is yours!