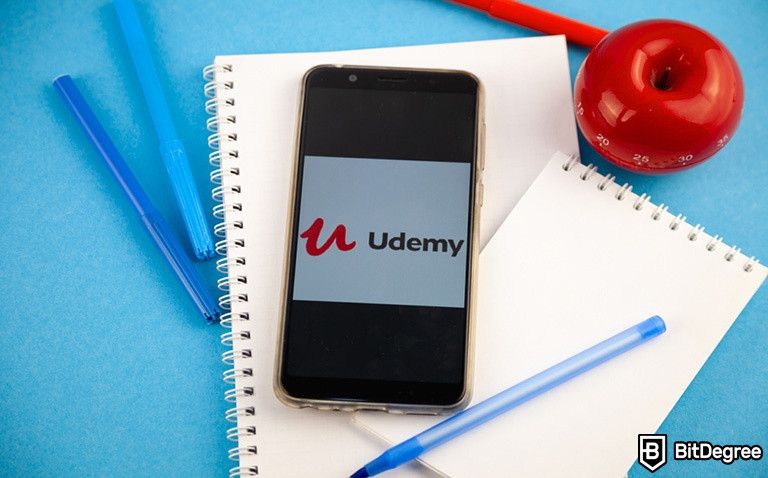 More and more people choose an alternative learning method instead of attending college and getting a degree and they're satisfied with it. One of the options is free Udemy courses.
When I said people were satisfied with online learning, I meant it. In fact, they're so satisfied, that according to Statista[1], around half of students said that they preferred online learning to the conventional one and only around 10% said online learning was worse.
One of the most popular choices is learning through online courses. If you, like many others (including me), would like to learn from the comfort of your home, then Udemy might be the best choice for you.
Choosing free Udemy courses instead of attending university has more advantages than only the coziness of your own home. The courses tend to be more specific and skill-oriented so, instead of wasting time learning the theory and the philosophy of the subject you might want to learn, you instantly get hands-on experience.
However, the main concern of those wanting to learn something new is the price of it. If you're looking to get some skills in order to find a job, you might not have spare money to spend. That's why I have compiled a list of the best free Udemy courses 2023!
Although, there's something that needs to be said. As you might have already heard, good things usually aren't free. And it's no different when it comes to Udemy courses. While you will surely learn something from the free courses, it won't be as efficient as taking paid courses.
The paid courses are almost always of better quality. Since people who make the courses earn money from it, they put in a lot of effort and make the course worth your while. So, definitely consider saving up some money for a paid course if you want to make sure your education is top-notch.
What is Udemy?
Before we start talking about the best free Udemy courses, there has to be some introduction given. If you've come here to find free online courses but still aren't familiar with Udemy, I've got you covered.
Latest DataCamp Coupon Found:
EXCLUSIVE 50% OFF
On DataCamp Subscriptions
Follow the Datacamp promo code link & get an exclusive 50% OFF Datacamp subscriptions. Act now while the offer is still available!
Expiration date : 02/06/2023
2,765 People Used
Only 35 Left
Udemy was founded in 2010 and since then it has achieved the status of the largest e-learning platform in the world. Udemy claims that it has more than 35 million students enrolled in their courses, which is an impressive number.
There are plenty of advantages that could be outlined when it comes to Udemy. It has a large variety of courses offered, in fact, it has so many different courses that I could bet you would find what you're looking for even if the topic you'd like to learn more about is very specific.
What is more, it's easy to navigate, has no technical issues, and also, it seems to care about its users' experience, making it a really attractive online learning platform.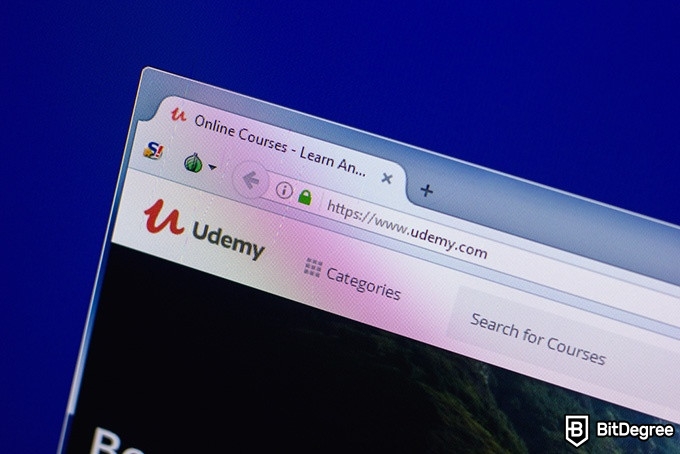 However, some users have complained that their pricing is a little bit confusing and they're a bit dry in the feedback department. Hopefully, Udemy steps up its game and these issues will be fixed rather sooner than later.
Now that you've learned the main points about Udemy, it's time to get to the part that you've come here for - the best free Udemy courses.
The Best Free Udemy Courses
Okay, the time has come to find out what the best free Udemy courses 2023 are.
Udemy offers quite a lot of free courses, along with their paid ones. It might not be so easy to choose one. The first thing you have to consider is which topic you want to learn more about. Is it programming? Is it web development? Is it cooking? Or maybe it's dance classes that you're interested in.
After you've taken the first step, you must think what exactly in that sphere interests you. If your topic is very niche, it might not make it to the best free Udemy courses 2023 list, but it doesn't mean that you shouldn't pursue it.
You might now ask me, what's the point of the best free Udemy courses 2023 list if you still choose the topic yourself. Well, the best free Udemy courses list will indicate what's in demand in the job market, and what skills are some of the most valuable, hence people choose to learn the skill.
Now that you know the purpose of this list, without further ado, let's get to it.
Key points:
Learn how to use HTML tags
Be able to create CSS stylesheets
Understand how the elements go together
Finish making the whole basic website
If you're into learning programming then you're in luck, because the best free course is said to be the very basics of programming. This course offers an introduction to both HTML5, which is used to create the skeleton of the website, and CSS3 which is used to stylize the imputed information.
If you have no prior knowledge in the field of programming you definitely shouldn't worry. It is recommended to start your programming journey with HTML and CSS, as they are said to be the easiest to learn and use compared to more advanced programming languages.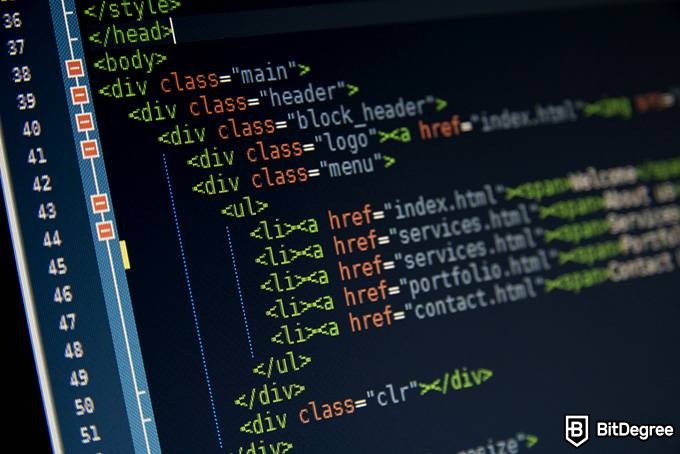 This course might be a great introduction to programming using HTML and CSS but you definitely can't expect to become fluent in HTML and CSS by listening to not nearly 5 hours of a free course.
If you'd like to get great results from a course, then you should invest in a paid one that would not only cover the basics but would also go in-depth on the topic. Actually putting in hours of work is the only way to go when learning to program.
Key Points:
Learn the basics of Python
Write your own scripts and functions
No prior experience needed!
This one of the best free Udemy courses, just like HTML5 and CSS course, is also aimed at wannabe programmers. However, instead of web development here you will learn one of the most popular programming languages - Python.
The course contains 1 hour 40 minutes of Python lectures. They're divided into bite-sized videos on different sub-topics making it very accessible even if you don't have enough time to sit through the whole course in one sitting.
However, as I've mentioned before, it's 1hour 40 minutes of information. Even though they promise you'll learn all you need to know about Python after watching and listening to this course, that would likely only concern the basics of the programming language.
While Python is known to be one of the easier programming languages, 1 hour and 40 minutes definitely won't make you a professional Python programmer. To master a programming language you need to put in numerous hours of work and also, you need a whole lot of practice.
It would be a way better idea to actually invest in a paid Python course that involves both lectures about Python and practice. Also, it would be very beneficial to be able to contact your lecturer and get feedback, both are features of Udemy paid courses.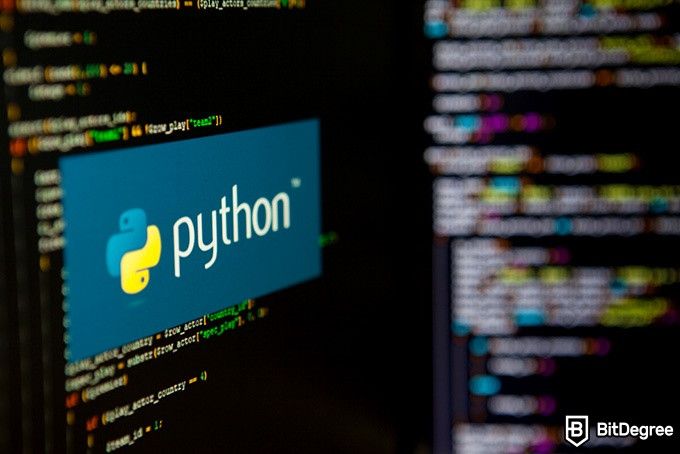 So, while if you're looking for a very brief introduction, this course will cover it, you definitely won't achieve much in terms of being able to program.
Key points:
Basics of version control with Git
Basics of command line
Basics of sublime text
Programming is a booming industry and it reflects on the best free Udemy courses 2023 list. This course is made for wannabe web developers who want to work with Git and GitHub.
While it won't teach you programming skills necessary for web development, it will provide information on how to work with other available resources.
I'm not the biggest fan of this course though. All it offers is 58 minutes of video explanation on how to develop websites. If you're already skilled in web development and just need a quick refresher, sure it might work for you, but if you're a beginner who knows nothing about web development, it surely won't work.
Web development is a complex topic that requires a lot of work put in in order to make a functional and aesthetically appealing website. You surely won't achieve it in 58 minutes.
Therefore, if you're serious about learning web development, we suggest investing in a paid, high-quality, longer course that will actually teach you what you need instead of choosing from free Udemy courses.
Best Paid Udemy Courses
Yes, free Udemy courses are nice simply for the sake of you not having to commit to them by paying money. However, they tend to be brief explanations of a subject instead of actually providing all the needed information for you to understand the topic thoroughly.
That's why I strongly suggest that you invest in a paid course. They will cover the topic you're looking to learn in-depth and you likely won't have to look for other resources to learn.
So, let's see what the best paid Udemy courses are.
Key points:
You will learn HTML, CSS, JavaScript, PHP, Python, MySQL
No prior knowledge required
Broad coverage of Web Development
This web developer course is definitely for you if you've been dreaming of making a website from scratch but don't yet know how to even start. You read it right, it will start teaching from the very basics, so you don't need to have any prior knowledge.
This course focuses on 6 programming languages, covering web development very broadly. Not only will you get the knowledge of the usually known as the easier front-end, but you will also get to know the intricacies of the back-end.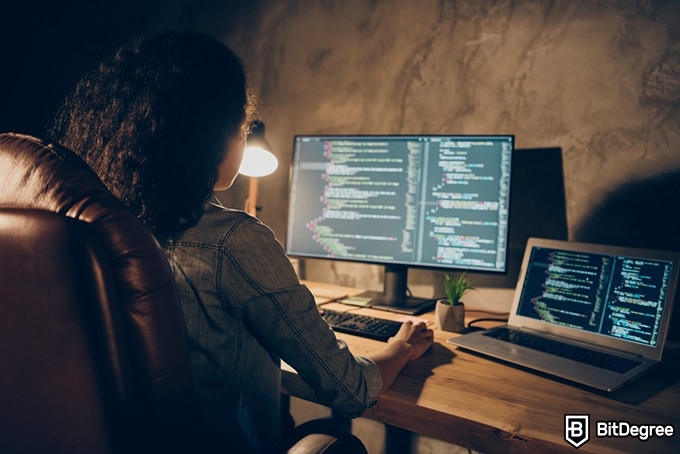 Unlike the before-mentioned free courses, this course is extensive and takes around 40 hours to complete, meaning that you'll have time to not only dip your toes in the waters of web development, but you'll get to learn about it more in-depth.
What is also worth mentioning is that you'll get a certificate of completion, meaning that your claims that you have learned web development will have proof, which employers like seeing.
So, definitely think about taking this course if you're interested in web development instead of considering free Udemy courses.
Key points:
The only requirement is a computer with Internet access
You will learn how to code in Python from scratch
You will learn both Python 2 and Python 3
Udemy really has something in the field of IT. Just like many others in these two best Udemy courses lists, this one has something to do with programming too. In fact, it teaches you the most popular programming language - Python.
Python is used in various programming fields. The language is quite versatile, you'll be able to make some simple games with it, as well as do some back-end web development.
If learning Python is on your to-do list, get started now with this course!

Pros
Easy to use with a learn-by-doing approach
Offers quality content
Gamified in-browser coding experience
Main Features
Free certificates of completion
Focused on data science skills
Flexible learning timetable

Pros
Simplistic design (no unnecessary information)
High-quality courses (even the free ones)
Variety of features
Main Features
Nanodegree programs
Suitable for enterprises
Paid certificates of completion

Pros
Huge variety of courses
Easy to navigate
No technical issues
Main Features
Huge variety of courses
30-day refund policy
Free certificates of completion
Key points:
Learn the basic Excel functions
Create dynamic reports
Maintain large sets of data
While most of the leading courses have to do with programming, we shouldn't forget some of the other vital skills for making yourself more employable. I'm talking about Microsoft Excel skills here.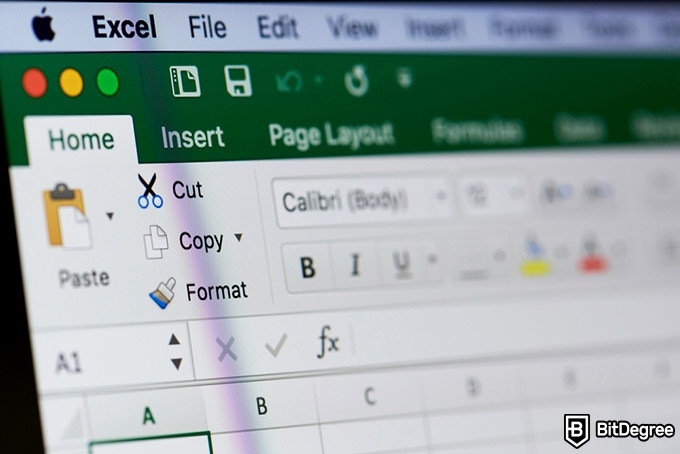 Excel skills are very valued among employers and they're also helpful even if you're not seeking a promotion or a new job. If you said that you didn't need Microsoft Excel skills in your life, you would be lying to yourself. Excel is extremely versatile and needed in daily life.
So, if you'd like to learn how to use Microsoft Excel efficiently, check out this course!
Conclusions
Udemy offers quite a few courses for free, but even the best free Udemy courses 2023 don't compare to the paid ones. While the free ones usually contain up to a few hours of video lecture, paid ones cover the topics in-depth and actually provide the needed info instead of shallowly summarizing the main concepts of a topic.
The benefits of paying for a course don't end here. Usually, you get a certificate of completion which proves your hard work of learning. Also, you get to contact the teacher which helps you with your problems concerning the topic, and more often than not you actually get some hands-on experience in the topic.
So, as you might've already guessed, I strongly recommend taking paid courses instead of focusing on the best free Udemy courses, unless you really only need the very basic information.
So, the time has come to head to Udemy and choose a course for yourself!
Scientific References
1. Statista: online learning statistics.
Leave your honest feedback
Leave your genuine opinion & help thousands of people to choose the best online learning platform. All feedback, either positive or negative, are accepted as long as they're honest. We do not publish biased feedback or spam. So if you want to share your experience, opinion or give advice - the scene is yours!