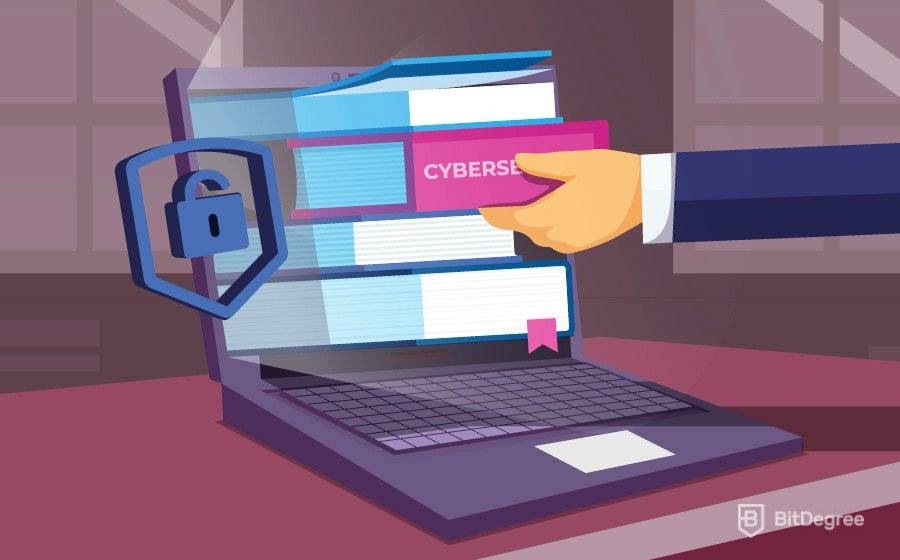 Today, everyone can become a cyber security breach target. While almost every one of us is constantly carrying a computer or a smart-phone device, the threat is inevitable. Basics of information security have become a vital element of living in the modern world, and educational institutions should add cyber security books as a good source of information on how to protect yourself against digital threats.
While the number of immense cyber security threats is constantly growing, the security insurance strategies evolve just the same. To get the best understanding of how to protect your network and computer, you will need to know not only the best strategies to defend but also how to break through those defenses, and how they work.
The benefits that come from cyber security knowledge are invaluable, and every business organization or governmental institution would love to have such an employee. Such knowledge consists of how hackers operate, how attacks are addressed, what techniques exist, and how to increase your security. Being able to see the whole picture of cyber security leads to better results in your current job or landing a career in a dream company.
Nowadays we can endless numbers of platforms to learn from, so why should we read cyber security books?
Why Reading Information Security Books is Crucial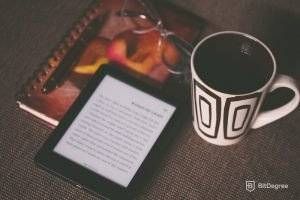 When it comes to learning, we have possibilities like YouTube, learning platforms, scholarly articles on Google, online courses, etc. Throughout all the years' books still somehow managed to stay the most relevant way of learning. Why? Because writing a proper book takes a lot of time and resources. The book-making process takes a while to go through all the revisions and information check-ups. Whilst technical blogs and podcasts become increasingly more and more popular, it still cannot be compared to the level of preparation and quality of information on books.
Books are the best way to get in-depth knowledge while learning, and that counts for cyber security too.
Top Cyber Security Books For Beginners
With the prevalence of data breaches and cyber-attacks, there is a huge need for cyber security experts in every industry. More and more companies hire security specialists based on their knowledge instead of their diploma or certifications. These books should help you get all the needed insights.
Latest DataCamp Coupon Found:
EXCLUSIVE 25% OFF
On DataCamp Subscriptions
Follow the Datacamp promo code link & get an exclusive 25% OFF Datacamp subscriptions. Act now while the offer is still available!
Expiration date : 12/06/2023
2,765 People Used
Only 35 Left
Cyber Security: Threats and Responses for Government and Business
Threats and Responses for Government and Business book is a cooperation work of Jack Caravelli and Nigel Jones. The first author of the book, Mr. Caravelli is a Ph.D. and a leading national security expert, who has worked in such places as Central Intelligence Agency, White House Security Council staff and at the Department of Energy. The second author of the book, Mr. Jones is the CEO of the Information Assurance Advisory council that is working towards bringing government, academic, and industry sectors together to work on cyber security challenges and opportunities.
Their collaborative book is a study of all key cyber security issues regarding many governmental institutions and business companies. The threats that are being talked about in the book are the ones that cause unprecedented financial losses and interruption in the activity. Among the cyber security books, this comprehensive work focuses on the emerging problems that are rapidly approaching with the WEB 3.0 or the 'Internet of Thing's (IoT)'. The authors mentioned the upcoming threats for technology and transport industries since they are being closely tied up with the internet. The book takes a thorough look at the security measures that will be used by manufacturers and how the threats will be faced.
Threats and Responses for Government and Business book takes a deep and detailed look to describe the existing threats in political, financial, privacy, and data protection breaches that have been caused by cyber security attacks. The authors make insightful suggestions on how each of these institutions can increase their defense and what steps need to be made.
Cyber Security for Beginners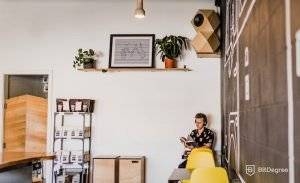 The author of Cyber security for Beginners, Raef Meeuwisse holds multiple certifications for information security and created a security control framework for Fortune 20 companies. Mr. Meeuwisse is also an author of AdaptiveGRC, a risk management and compliance suite. He is also a freelancer Chief Information Security Officer and international speaker at the conferences and has written a fair amount of cyber security books.
The book by Raef is an easily understandable introduction to cyber security even for the people who do not have a technical background. It is suitable for people who are looking for ways to learn what is cyber security or deepen your knowledge as an information security employee. The author believes, that the world is not the same as it used to be. Technology became something that is no longer our servant, now it is the main thing that shapes our every-day lives and we need to learn how to make it safer.
People and companies that are capable of using technology properly are one step further than the others who cannot. Raef Meeuwissi believes that companies that do not invest in cyber security will collapse and disappear. The book represents authors opinion and provides information about clouds, smart devices, and other digital devices and what risk and dangers await in the landscape of the internet.
Cyber Security: Law and Guidance
A quite different approach to cyber security books is made by Helen Wong. The writer of the Law and Guidance is a corporate commercial lawyer and works as a cyber security specialist with IP law. Mrs. Wong is known for being an active persona in cyber security and her articles, and public opinions concerning Brexit, information security, and China.
The book provides an extensive overview of legal developments in cyber security and data protection in the European Union and the UK. The publication by Helen Wong mainly focuses on key information security laws and other related legal instruments. This includes data protection and payment services.
The author gives a thorough insight into how the law is developed outside the regulatory frameworks, case law, and the industry standards for security measures. Helen believes, that cyber security law will become highly contentious shortly and will require more and more experts to operationalize matters.
Law and Guidance is a highly valuable book for every legal practitioner and many organizations. It is also suitable for everyone keen on cyber security law. In the book, you will find topics like threats and vulnerabilities, privacy and security in the workplace, in-depth reports from industry experts, social media and cyber security, and many more.
Cyber Security for Seniors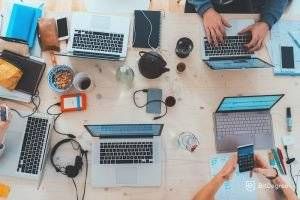 Inspired by his son Jeff to write one of the cyber security books, publisher Dr. Steve Krants released a book called Cyber security for Seniors which was dedicated to his fellows in their online endeavors. The author had a 39-year career at IBM® as a Distinguished Engineer, and for the last 8 years of his career, he worked as a Chief Architect and Strategy Leader of IBM's worldwide, internal IT sector. He was responsible for the successful computing support of over 400 thousand individual professionals, technicians, and administrators.
The author believes in life-long-learning and as a senior himself, he understands the needs and challenges that seniors face with the evolution of technology. In the book, Mr. Krant puts all of his 50 years of experience in computer science to explain as simply as he can. The book's goal is to provide needed help for seniors to protect themselves from cyber security dangers.
Cyber security for Seniors is among the protecting cyber security books because it contains possible risks, solutions, and practices for seniors to operate on the internet. The author introduces the reader with the terminology and special web links that allow surfing the internet further. It is important to understand the possible risks that may occur in the on seniors' laptop or smartphone, how to surf the web safely, how to protect your social media and email accounts. Most importantly, the book will help to protect their financial data in the online world. The book is very user-friendly so there is no need to worry about understanding the complicated computer stuff.
Cybersecurity: What You Need to Know About Computer and Cyber Security, Social Engineering, The Internet of Things + An Essential Guide to Ethical Hacking for Beginners
Many cyber security books are published independently, and this is one of them. The author Lester Evans remains unknown, but his work is noticeable. He wrote a fair amount of cyber security and hacking books, and in What You Need To Know About Computer and Cyber security he will show you how lucky you are if you have never been hacked by anyone before.
With plenty of cyber security examples, the book provides a lot of information about the bad side of the internet and equates it to a battlefield, that is capable to harm any political, economic or digital institution.
In the book, the author talks straight to the point and highlights the most dangerous things about the internet and what cyber security precautions are needed. The first part of the book mostly talks about "how" and "why" things happen in the cyberspace, for example 'why social media is the most insecure way to spend your afternoon', 'how to lower your exposure to hacking', and examples of many other hacks.
The second part of the of our lists' most mysterious cyber security books' What You Need To Know About Computer and Cyber security give more precise examples and topics about how to define ethical hacking, torrents, copyrights, patents, how can a hacker hack your WiFi, and much, much more.
Ghost in the Wires: My Adventures as the World's Most Wanted Hacker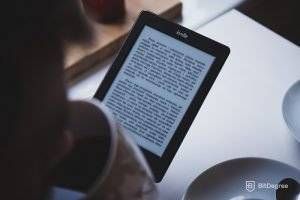 The next book on information security is presented by an ex-hacker himself - Kevin Mitnick. Working as a cyber security consultant, Mr. Mitnick was one of the world's famous code-breaking artists, has been the subject of countless news and magazine articles. He also appeared as a guest on many radios and television shows, as an expert who provides expert commentary of information security. Kevin Mitnick is the author of a few best selling books he wrote with his colleague.
Being able to access computers and networks of the world's biggest companies, Kevin became a target of the FBI in no-time. Although, no matter what were the authorities of his targets, Mr. Mitnick was better at every aspect of hacking.
Ghost in the Wires is one of the rare cyber security books that are written from a personal perspective as a hacker and a cyber security expert. Considered as an internet pioneer, Kevin Mitnick provides a detailed insight into the computer history that seems to be very charming. In the book, authors completely change companies' view of how they want to protect their personal and valuable data, or in other words, sensitive information.

Pros
Easy to use with a learn-by-doing approach
Offers quality content
Gamified in-browser coding experience
Main Features
Free certificates of completion
Focused on data science skills
Flexible learning timetable

Pros
Simplistic design (no unnecessary information)
High-quality courses (even the free ones)
Variety of features
Main Features
Nanodegree programs
Suitable for enterprises
Paid certificates of completion

Pros
Huge variety of courses
Easy to navigate
No technical issues
Main Features
Huge variety of courses
30-day refund policy
Free certificates of completion
The Hacker Playbook 3: Practical Guide To Penetration Testing
The last but not least, the author of The Hacker Playbook 3 is Peter Kim, a known Digital Experience Director at The Bicester Village Shopping Collection. Throughout the years, Mr. Kim has been quoted in countless press articles, television, and radio shows. Such giants like the New York Times, The Economist, Wall Street Journal, CNN, CBS Evening News, etc., have taken their time to talk with the author of this book.
The Hacker Playbook 3, the last one on our cyber security books list, is a book focused on answering why with such advanced technologies we still notice many breaches and threats in the network. Security software, codes, and defenses, theoretically, should be enough to protect the majority of corporations and government institutions. But it's not. The authors highlight the question do the safeguards we buy and download work at all.
The book provides an extensive review of Red Teams and explains what is their purpose. To sum-up shortly, Red Team's goal is to simulate a breach into an organization and then provide a follow-up with the results on how to improve the defense systems.
The author of the book focuses on real-world hacking campaigns and attacks, which are mostly exposed to entry points, malware, and much more.
Overview
As you can see, there are tonnes of different choices to make when it comes to cyber security books. Of course, these are not the only possible publications to choose from, there are more alternatives out there. Does not matter if you are new to cyber security or an old-timer, these books can offer many interesting stories and pieces of knowledge. If you want to learn more about cyber security and it's peculiarities, go to BitDegree tutorials and courses page and pick the best pack of information for you.
Leave your honest feedback
Leave your genuine opinion & help thousands of people to choose the best online learning platform. All feedback, either positive or negative, are accepted as long as they're honest. We do not publish biased feedback or spam. So if you want to share your experience, opinion or give advice - the scene is yours!