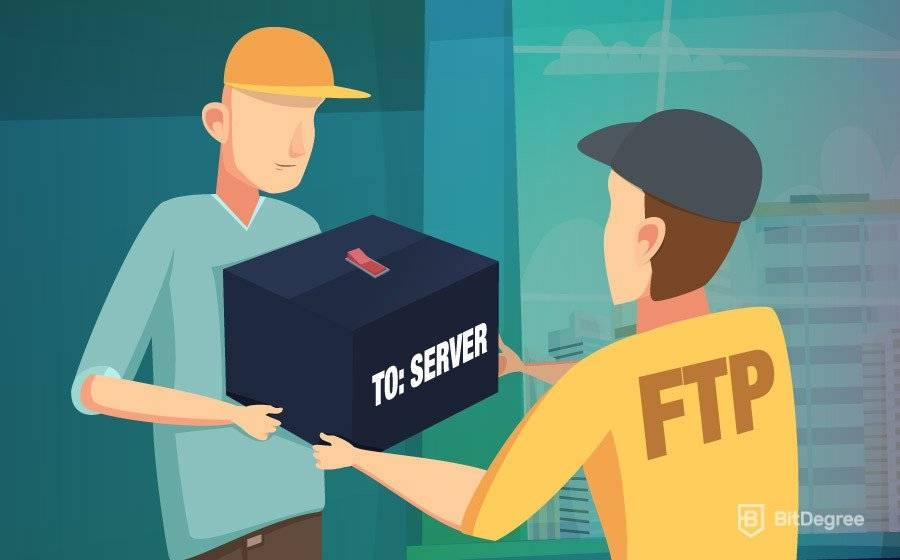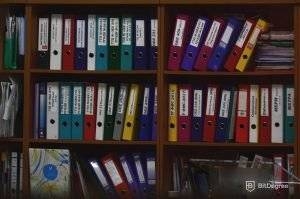 FTP is an abbreviation for the File Transfer Protocol. It refers to one of the oldest protocols for sending files between computers or between your web host and server. The concept of FTP clients indicates the programs that perform this task. Finding the best FTP client is essential to being able to control your website from your computer, especially when you cannot access the standard admin panel.
You can imagine that the FTP creates a link between your computer and the web server, letting you upload, delete, or download files. Usually, FTP clients have an easy-to-navigate user interface with clear functions of the actions you can perform. However, more advanced users can choose FTP based on the command line (most of them are for the Linux operating system).
However, due to some eye-opening security downsides of FTP, developers frequently switch to more sophisticated and modern options. One of them is SFTP.
What is an FTP client?
FTP is one of the oldest protocols that emerged around the 1970s but remains the dominant way of transferring files over the Internet connection. One attempt to make FTP more secure is the SFTP which is similar, but a completely different protocol. Therefore, the best FTP client you choose should support both FTP and SFTP.
Latest DataCamp Coupon Found:
CLAIM 50% OFF
DataCamp Cyber Monday Deal
DataCamp Cyber Monday special is here! Enjoy a massive 50% off on DataCamp plans. Subscribe now and redefine your data and Al skill set for the better!
Expiration date : 10/12/2023
5,324 People Used
Only 36 Left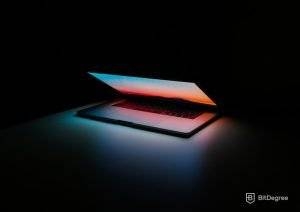 Over the years, FTP had started to become an outdated method for file management due to its weak security. One of the main reasons for not using FTP is that it does not encrypt transferred data such as passwords and usernames.
Nowadays, sending information in a plain text seems ridiculous since hackers are constantly looking for opportunities to find vulnerabilities. With FTP, there is no need to look for gaps in security shields: FTP is vulnerable by nature. Therefore, you should only use FTP when security is not the main priority.
If we would need to explain why FTP is still prevalent in these modern times, we can make these predictions:
FTP is excellent at transferring and backing up huge files.
The protocol also offers high-performance since data can be transferred very quickly.
With FTP, it is more convenient to manage data with multiple people. In a company, employees can manage files by using their login credentials.
The standardization of FTP means that people of all operating systems can use this protocol.

Pros
Easy to use with a learn-by-doing approach
Offers quality content
Gamified in-browser coding experience
Main Features
Free certificates of completion
Focused on data science skills
Flexible learning timetable

Pros
High-quality courses
Nanodegree programs
Student Career services
Main Features
Nanodegree programs
Suitable for enterprises
Paid certificates of completion

Pros
A huge variety of courses
Easy-to-navigate interface
Over 600 free courses
Main Features
A huge variety of courses
30-day refund policy
Free certificates of completion
More on SFTP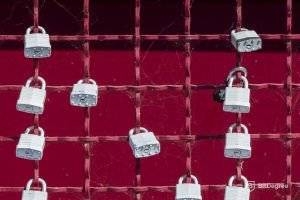 SFTP (or SSH File Transfer Protocol) is a protocol similar to FTP, but it offers greater security measures that encrypt data during transactions. First of all, it requires authentication by the server. Then, the actual data transfer takes place through a secure SSH channel. Additionally, SFTP offers firewall-friendly file management.
Due to these reasons, developers claim that using SFTP will protect confidential data with encryption and additional security measures.
FileZilla
FileZilla is one of the best FTP client programs, offering high-performance and free-of-charge service. It is an open-source project that works on all of the most popular operating systems. The interface of the FileZilla program is user-friendly, easy to navigate, and has the drag-and-drop component letting you manage files efficiently. Additionally, it supports both FTP and SFTP.

The project seems to be under close supervision by its creators as the newest update occurred in September of 2023. However, FileZilla FTP software is involved in several questionable affairs that might raise some red flags for potential users.
The main issue is the installer of the FileZilla FTP software, which is said to use suspicious ways of transmitting poor-quality, even potentially malicious applications. The scandal exploded when people started to complain that virus-detecting programs started signaling them about possible threats in their devices.
The investigation led to the fact that the software in question was added during the installation of FileZilla, which offers a bundle of programs. Owners of FileZilla do not deny their participation in the monetization through third-party applications. According to them, this strategy helps them raise finances for fixing bugs and other issues in FileZilla.
If you do decide to install FileZilla FTP software, make sure that no additional programs will get access to your operating system.
CyberDuck
At first, CyberDuk emerged as a Mac FTP client for iOS operating systems. However, due to the huge interest from other communities, owners created a version of CyberDuck for Windows users as well. Now, it supports both systems and can serve users as a storage browser and a server software.

CyberDuck is one of the best FTP client programs as it also supports the more secure option of SFTP. Additionally, it supports WebDAV in addition to Amazon S3, Google Drive, Microsoft Azure, and Dropbox.
Here are some features showing that this program might be the best free FTP client:
One of the most convenient functions is that this software lets you preview files before downloading them.
Some of the features are similar to FileZilla. For instance, CyberDuck also follows the drag-and-drop formula.
CyberDuck also offers end-to-end encryption, which means that it not only encrypts the file and directory names but also the file content.
While this is one of the best free FTP clients, CyberDuck has its flaws as well:
The interface is not divided into separate sections to make the file transferring and management more efficient.
The software is not the best-suited for transferring large files/folders.
Due to high-end security measures, CyberDuck is obviously slower in transferring files from the client to the server.
A repetitive banner urging users to donate appears every time the software installs a new update.
However, CyberDuck will definitely guarantee a safe file transfer between computers and won't be problematic as long as you don't use it for large files.
WinSCP
WinSCP is one of the best FTP client programs as well. It is a Windows-based software known for its easy-to-navigate interface and fast performance. However, there is no WinSCP Mac version. Therefore, it is only available for Windows users. Here are the main features of WinSCP:
The program is available in many languages.
WinSCP offers an easy way of updating files through a remote editor.
You can also perform the standard actions of transferring files, deleting them, etc.
Supports synchronization of remote and local directories.
WinSCP supports SFTP and SCP protocols.
Commander and explorer versions of the user interface.
When you select the "Download and delete" function, the data will be downloaded and removed from the server automatically.

For users of Windows operating systems, WinSCP is a reliable option for transferring files. Comparing this FTP software with others, for instance, WinSCP vs. FileZilla shows that WinSCP sometimes shows lower-speed performance than FileZilla.
However, when choosing an FTP, you need to find a balance between fast performance and security. If you do not plan to manage and transfer large files, the performance of WinSCP should not be an issue.
FireFTP
FireFTP was a browser-based Firefox add-on that can be run on any operating system as long as you are using Firefox. Do not underestimate FireFTP just because it is an extension. All it means is that you won't have to install a program into your operating system. It is just as capable as any other example of the best FTP client programs.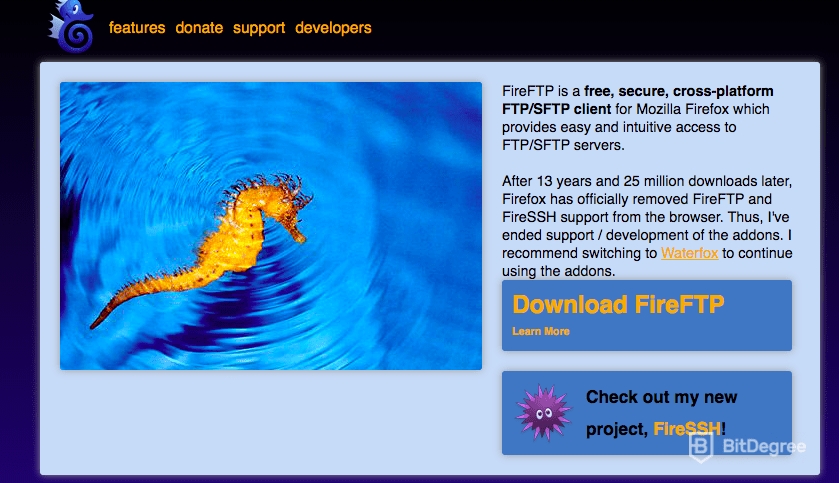 Currently, the creators have stopped providing support for Firefox users and are urging people to switch to the Waterfox browser instead. Since Firefox is open-source, developers can take its code, modify it, and release new browsers.
It is tough for such programs to get attention since the notorious browsers (Google Chrome or Mozilla Firefox) dominate the market. Therefore, we are not sure whether it is worth it to switch to a little-known browser to use the FireFTP extension. However, you can show support to developers and try their product, together with the FTP extension.
FTP Voyager
FTP Voyager is also one of the best FTP client programs that you can choose from. It is an open-source project, meaning that you do not have to pay a dime for this software. It is a Windows FTP client that supports file-transferring with FTP and SFTP.

FTP Voyager can connect to several servers simultaneously.
You can make multiple transfers at the same time.
Additionally, this Windows FTP client synchronizes folders automatically.
An interesting feature is that you can plan transfers. Scheduling will initiate transfers at specified times.
You can set convenient sound or pop-up alerts when files are transferred successfully or not.
You are welcome to download the latter program, one of the best free FTP clients, as long as you are not uncomfortable sharing your name and email with the owners of FTP Voyager.
Free FTP by CoffeeCup
Free FTP is another Windows FTP client that helps web owners to manage their files and folders. Let's review the main points of this software:
Supports all variations of FTP, including SFTP, for a more secure file transfer.
You can easily restore the previous session next time you open your program.
Free FTP lets you download information in a ZIP archive.
You can bookmark remote folders.
This program lets you pause file transfers.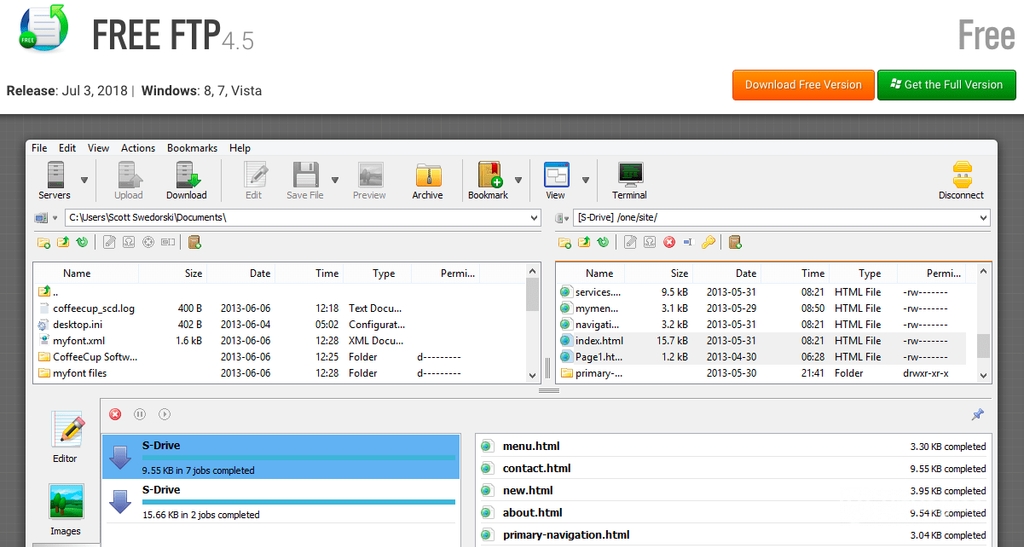 The free edition does not offer a file editor, image viewer or the code completion tool. These components are available for people using the paid version. If you need these features in your FTP program, you can download WinSCP for Windows.
Conclusions: which is the best FTP client?
If you are looking for the best free FTP client, you should focus on the features you want the software to offer.
For instance, users of Windows can try using WinSCP or Free FTP by CoffeeCup as they offer an array of useful features. For the Mac FTP client, you can try CyberDuck or FileZilla (both also available for Windows users as well).
Whichever of the best FTP clients you choose, make sure that you are using safer protocols than plain FTP. All the mentioned programs support SFTP: take advantage of this feature.
Leave your honest feedback
Leave your genuine opinion & help thousands of people to choose the best online learning platform. All feedback, either positive or negative, are accepted as long as they're honest. We do not publish biased feedback or spam. So if you want to share your experience, opinion or give advice - the scene is yours!