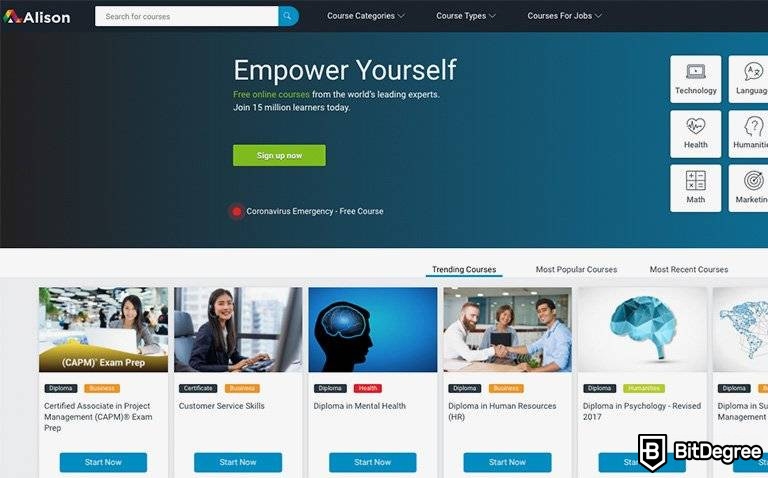 Last week I had a conversation with my buddy, who was curious about learning new skills that would be useful in the future. Of course, my friend wasn't ready to spend a lot of money on it. I remembered that there are actually some Alison free courses available for checking out.
If you are interested in getting free knowledge and developing new skills – you're in the right place. In this tutorial, I will explain what Alison online courses are, the main features of the platform, and, most importantly, the best classes on it.
What Are Alison Online Courses?
First of all, Alison is one of the largest platforms, providing free learning. Why the largest, you ask? Alison was founded in Ireland, in 2007 and since then, the number of learners reached more than 15 million in 195 countries. So, yeah, it's pretty huge.
Latest DataCamp Coupon Found:
CLAIM 50% OFF
DataCamp Cyber Monday Deal
DataCamp Cyber Monday special is here! Enjoy a massive 50% off on DataCamp plans. Subscribe now and redefine your data and Al skill set for the better!
Expiration date : 07/12/2023
5,324 People Used
Only 36 Left
When it comes to learning, everyone wants to get knowledge and skills that could be utilized in life. Therefore, people look for practical courses, which could be used in reality.
Alison is ready to turn theory into practice. That's why Alison online courses are divided into three learning areas: personal development, academic, and workplace. Further, I will describe these three different areas, so you will get an idea of what this platform offers.
Firstly, personal development courses are for the ones who want to develop their understanding in a particular field for individual purposes. This means that people choose this area of courses intending to grow personally and learning the things that may not be related to the profession. Also, these courses are split into two subcategories: Hobbies and Interests, and Personal Improvement.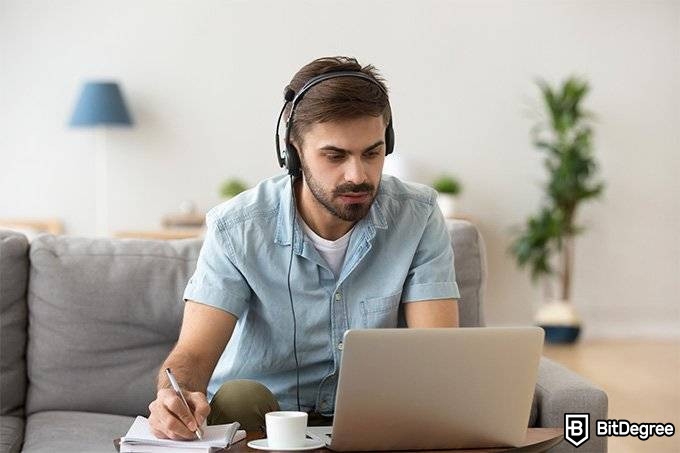 Secondly, there are academic courses. These courses are created for academic purposes, to improve students' academic performance. The courses in this area are split into three levels: primary, secondary, and third level. That means that courses are defined from lower to higher, with the third-level representing college-level courses.
And the third area – workplace courses. These Alison online courses are made to help students improve their career goals. This area is also divided into subcategories, which are Job Role and Formal.
Which one to choose depends on whether a student wishes to grow professionally in the same field or change their direction.
How Do You Enroll in Alison Free Courses?
As usual, before you can start the course, you'll first need to register on the platform. You can do that through your Facebook, Google, Microsoft, LinkedIn, or Yahoo profile. After that, you can enroll in Alison free online courses and start learning. To qualify for certification, you must finish a class or a learning path with a score of 80% or more in all assessments.
But what if you fail?
If you didn't reach 80% or just want to get a higher result, you can retake the assessment. Having said that, your previous results will be deleted and replaced with the newer ones, regardless of whether you score lower or not.
Pricing
Even though the platform declares that all Alison online courses are free to complete, there seem to be some conditions. You can get a free course; however, if you want a document proving that you successfully completed the course – fees apply.
There are three types of credentials available on Alison online courses: certificates, diplomas, and learning paths. Each depends on the hours you spend learning. Also, certificates and diplomas can be in three different forms, such as digital, printed, or framed.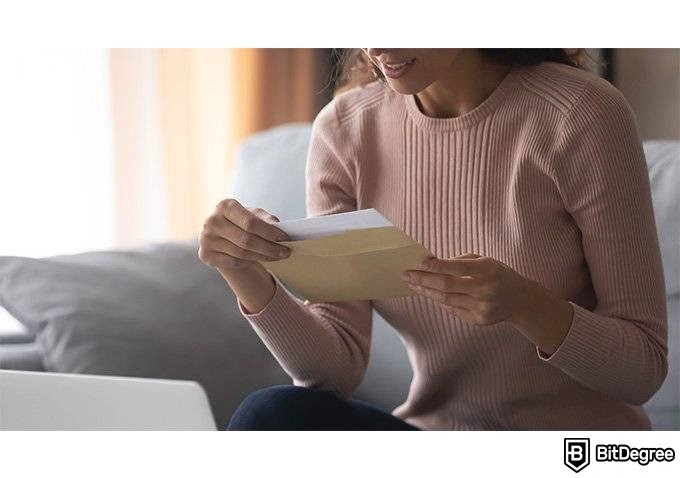 Certificates
Courses that provide certificates take up to 3 hours to complete. These courses are straight to the point of training the main things of a single topic. The prices for getting a certificate vary from €21 to €37 (that's about $24 to $42), depending on whether you choose a digital, printed, or framed certificate.
Diploma
You can also gain a diploma after completing one of the Alison free online courses. Diploma courses take between 8 and 10 hours to complete, and allow you to deepen your professional or vocational skills on almost any topic. The price range of Diploma courses is from €65 to €115 (around $73 to $130).
Learning Paths
Learning paths are a mixture of niche courses that are created by experts. The average time to take a learning path is 18-20 hours. Learning paths are designed to extend your skillset, learning from a range of related subjects. That will help you to get a full understanding of the topic and how to apply these skills in practice.
Learning path certificates could only be provided in the form of prints - they are not accessible in the digital format. The prices are €199 or €215 (around 224-241$).
Attestation Letter
Alison free courses can also be acknowledged by providing an attestation letter. The letter proves that a learner achieved the award after graduating from the class, and it could be checked online through a certificate link. That also costs €15 (around $17).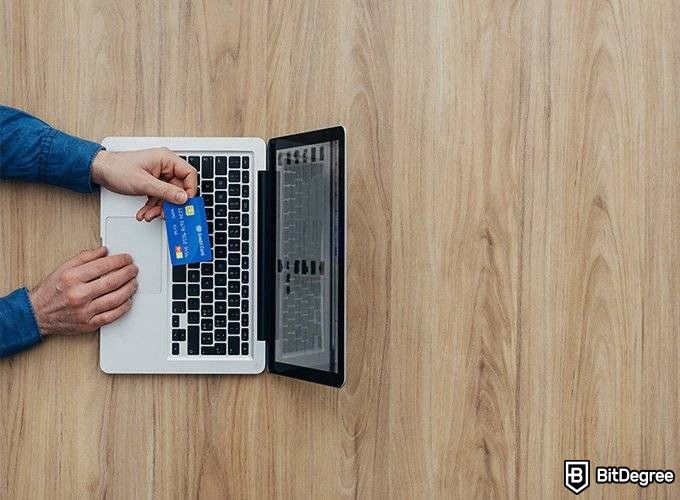 What is more, Alison provides free standard shipping for the certification. However, if you choose express shipping, additional fees will apply.
To buy or not to buy?
Based on students' reviews, some users seem to be devastated because of the fee to purchase diplomas or certificates. However, the users are not asked to make any purchase. The decision to buy a certificate, diploma, or learning path is totally dependent on a user.
Anyway, some people like to have proof of learning something, to frame it on a wall, or want to bring it to a job interview. Also, by paying for certification, users support Alison free online courses and its mission to educate.
On the whole, it is important to highlight that Alison online courses are still free, and the only thing that costs is the certification. On the other hand, the purchase is optional.
After all, it's not the diploma that will get you through life. It should be your knowledge.
Advertisements
Another thing that is not very common among learning platforms are the advertisements. Since students learn from Alison free courses, the platform had to find a way to maintain itself. Therefore, you can find ads that may postpone your learning a little. By "a little", I mean less than a minute long ad.
If you find yourself irritated by the ads while trying to learn – there is a solution. You can either change your account to premium or remove adverts for a year.
The difference is that premium account not only removes the ads but also has other features and certificate discounts; however, you will need to pay the €7,99 fee monthly (around $9). That said, the "remove adverts" option costs €79 per year or €499 for a lifetime (that would be about $89 or $560).
Purchasing these features is also optional if you feel like the advertisements don't bother you, you can still learn for free. However, as mentioned before, by buying, you show and literally support the platform.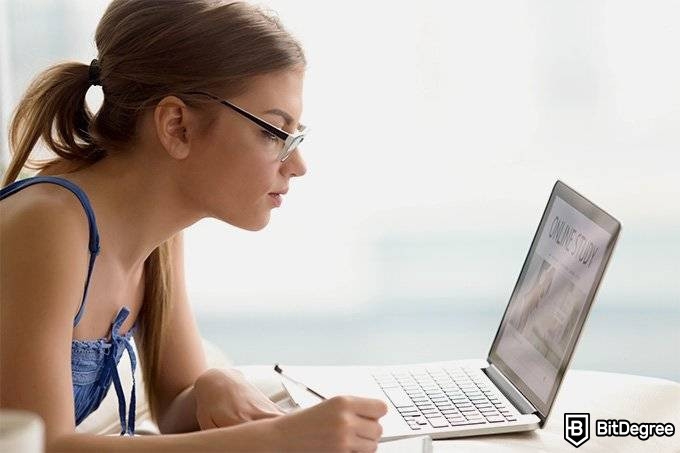 How to Choose the Best Course?
All courses are also broken down into nine categories by themes of Technology, Language, Science, Health, Humanities, Business, Math, Marketing, and Lifestyle. Based on Alison users' opinions and reviews, I summarized the most common and important aspects of the courses, and then laid it out in a list of the best Alison courses.
The Top 7 Best Alison Courses
Here are the 7 best Alison courses:
Applied Operations Management - Inventory Models
Introduction to Digital Photography
Supply Chain Management
Operations Management
Strategic Management
Services Management
Applied Operations Management
If you're so curious that you read this far, let's get to know more about Alison online courses. Afterwards, you will be able to choose and start learning with the right course for you.
Applied Operations Management - Inventory Models
Key points:
Certificate course
3-4 hour duration
Academic area
Inventory models concepts and usage
This "Applied Operations Management - Inventory Models" course will explain the basics of how to manage inventory by using inventory models. The main concept of inventory models, and how that could be applied in practice are also described in the course. You will learn how to manage inventory in multiple locations, prevent stockouts, and keep records of it.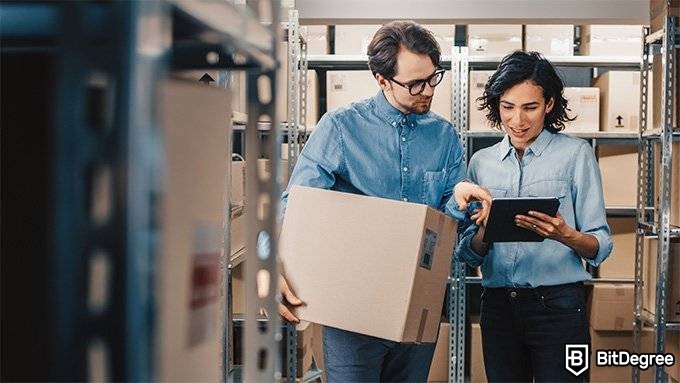 Moreover, you will be introduced to different inventory models, such as the single-period inventory model, multi-period inventory model, and economic order quantity (EOQ) model.
Furthermore, you will get the idea of how to minimize the costs that are of high importance in business. The main principles of when and how much material needs to be ordered are overviewed through the course.
Introduction to Digital Photography
Key points:
Certificate course
2-3 hours duration
Personal development area
Digital photography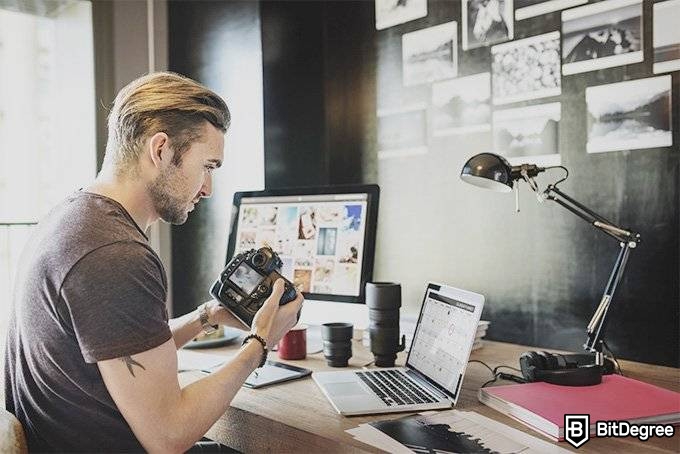 Students highly recommend this "Digital Photography" course. Some even say that this course is too informative and thorough to be an introductory course. In this course, you will learn the essential functions and techniques of digital photography and your camera, of course.
Moreover, you will be introduced to the history of photography, different photographic styles, and the rules that professional photographers apply. That is a "quick and to the point" course, providing useful tips on photo organization and copyrighting images.
The "Introduction to Digital Photography" course is not only for future photographers but also for those who are interested in taking good pictures or even those who have a digital camera; yet, oftentimes, they don't know half its functions.
Supply Chain Management
Key points:
Diploma course
6-10 hours duration
Academic area
Supply chain in the business
Supply chain management is crucial for businesses to ensure the fluency of processes. That is extremely important for trades that provide products to customers.
After completing this "Supply Chain Management" course, you will be able to understand complex procedures that are needed to manage the product's supply chain.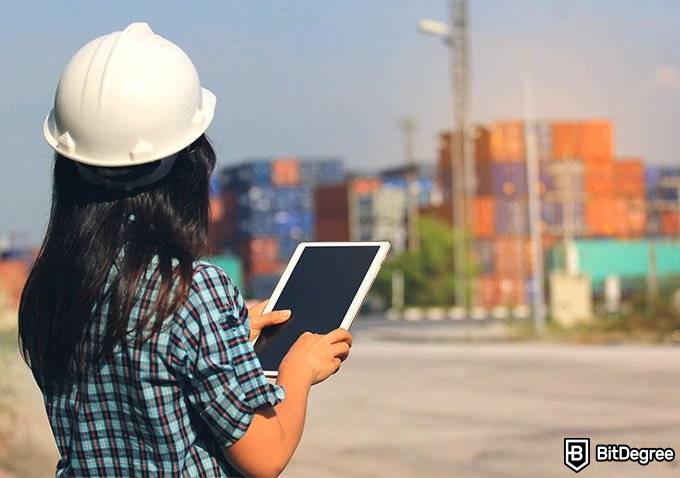 This course is also beneficial for students who are preparing for a career in supply chain management or logistics. All concepts in this course are informative and very simply-taught.
You will learn what a supply chain ecosystem is, how to explain the terms of supply chain and supply chain management. Moreover, how to adapt this knowledge into practice.
Operations Management
Key points:
Diploma course
Workplace area
Operations and quality management
Production planning
Have you heard about operations management? It's a management area mainly concerned with designing and controlling the procedure of business operations - mostly in the production of services or products. So, if you work in a business that is selling goods, this "Operations Management" course will be a good choice to improve your skills.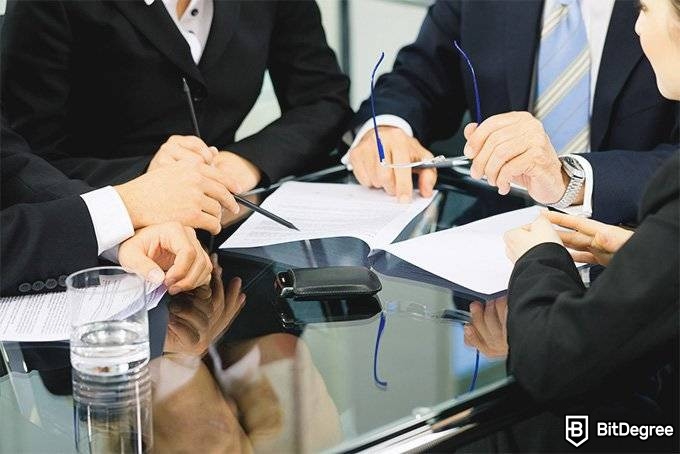 This course is full of detailed information and is easy to follow. Most importantly, this course is of a workplace type. So, if you're interested in operating a business – the "Operations Management" course is one of the best Alison online courses to start with.
Graduate students compliment a good layout of the course. First, you will understand the role of operations management and what skills are required for this position. Later, you will learn the main aspects of operations management, including quality and supply chain management, decision making.
Strategic Management
Key points:
Diploma course
10-15 hours duration
Academic area
Strategic management in business planning
Strategic management is important not only for business but also for any activity that seeks to reach its goals. By creating strategies, you plan long-term actions that will help you to fulfill business aims and objectives.
This "Strategic management" course is great for professionals working in management to deepen their knowledge and for students who want to learn about the role of strategic management in business.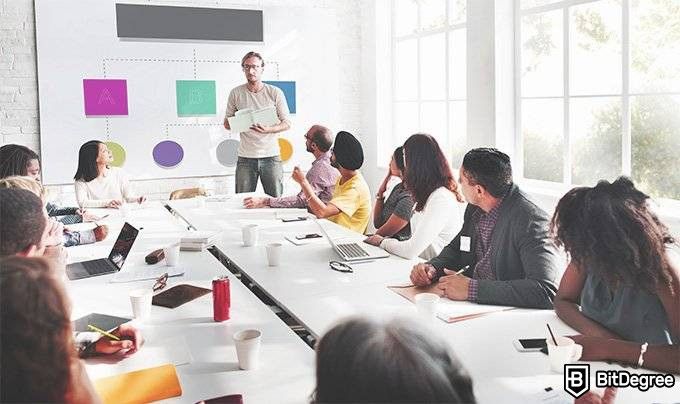 The course describes the critical topics of strategic management, for example, strategic competitiveness, corporate planning, strategic implementation, evaluation, and control processes.
In this course, you will learn about mission statements, the importance of a strategic plan in making decisions towards the goal of a company. After completing the course, you will be able to differentiate operating and strategic decisions.
Moreover, you will know how to use decision-making steps from setting the mission of a company to specifying its goals.
Services Management
Key points:
Diploma course
10-15 hours duration
Academic area
Service management and customer experience
Service management is a part of supply chain management between the actual sales and the customer's point of view. This "Services management" course will give you an overview of evolving service markets, customers, and product systems.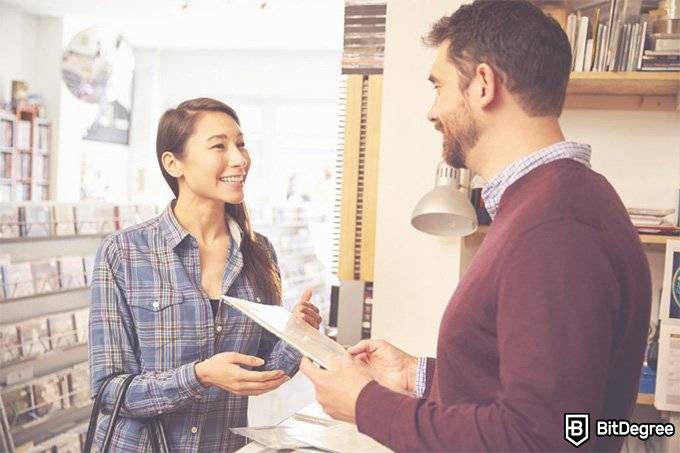 Excellent customer experience is essential for business success. You can improve customer experience by developing service processes that will help to increase service productivity and efficiency.
In this course, you will learn about different categories of services, what is customer satisfaction, brand positioning, how to keep customers and create loyalty bonds. Moreover, you will learn skills to provide great customer services and reduce operational costs by effectively managing service strategy.

Pros
Easy to use with a learn-by-doing approach
Offers quality content
Gamified in-browser coding experience
Main Features
Free certificates of completion
Focused on data science skills
Flexible learning timetable

Pros
High-quality courses
Nanodegree programs
Student Career services
Main Features
Nanodegree programs
Suitable for enterprises
Paid certificates of completion

Pros
A huge variety of courses
Easy-to-navigate interface
Over 600 free courses
Main Features
A huge variety of courses
30-day refund policy
Free certificates of completion
Applied Operations Management
Key points:
Diploma course
10-15 hour duration
Academic area
Business forecasting
This "Applied Operations Management" course focuses on business forecasting[1] and why it is crucial for managing organizations. This is a diploma course with a more in-depth explanation of inventory management, inventory models.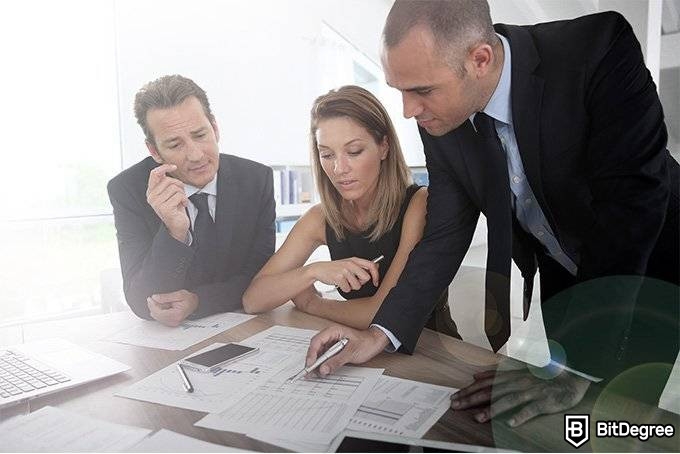 Moreover, you will understand the importance of the forecast in the business world. You will be able to clarify why operations management choices are based on future projections, what influence does it make on processes, technology purchases, and priorities, in general.
In this course, you will learn both theory and best practices of operations management, which help to achieve high levels of efficiency in an organization.
Conclusion
So, these are the courses that got on the list of TOP 7 Alison online courses. These courses are reviewed as the best ones on the platform and are easy to follow.
If you want to save some money while learning online – consider using the Alison online courses platform. However, it will not be entirely free if you decide to have a certificate or diploma proving your course graduation.
Using additional platform features such as premium account or ads remove function will also cost you some money.
Nevertheless, whether to purchase something or not is solemnly your own, personal decision to make.
I am sure that you will find the perfect course on the best Alison courses list. You can choose them by the topic, learning area, time duration that could be spent learning, or just what seems the most beneficial, according to you.
Scientific References
1. Malvasi, Meg Greene: 'Business Forecasting'
Leave your honest feedback
Leave your genuine opinion & help thousands of people to choose the best online learning platform. All feedback, either positive or negative, are accepted as long as they're honest. We do not publish biased feedback or spam. So if you want to share your experience, opinion or give advice - the scene is yours!