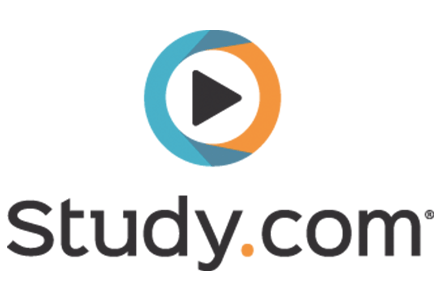 If you're looking for an online course provider review, you might encounter multiple different Study.com reviews in your search. Since it's one of the more well-known e-learning platforms out there, today we'll take a look at some of those reviews.
I'll tell you what is Study.com. We can't really talk about Study.com reviews without first establishing some sort of an understanding about the company, now can we? After that's done, we'll check out some of the more popular things that people seem to search in various study.com reviews - features, prices, course quality, etc.
I'll also offer a couple of alternatives, too - if you're unsure about Study.com, do keep in mind that there are better options to pick from. Udemy and Udacity are a couple of them, but there are more, still!
As I've mentioned, let's start from the top and talk about what is Study.com.
Pros
Easy to navigate
Decent pricing
Multiple features to choose from
Cons
A couple of shady controversies
Disappointing course thumbnail design
Doesn't have much to offer for advanced learners
Table of Contents
Study.com Reviews - Introduction
Study.com, just like its many other competitors, is a MOOC-providing platform. MOOC stands for Massive Open Online Courses. This means that Study.com hosts a variety of different courses on many different topics, ranging from HTML all the way up to money management, and available to anyone and everyone willing to pay a certain price.
Study.com was established all the way (and it's a long way) back in 2002, in California. The fact that the platform is more than 17 years old is should probably say a lot about the company's knowledge and experience in the field. Currently, the platform provides its services to more than 30 million students per month.
Now that you have a basic premise of what is study.com and what the company does, we can jump straight into the actual Study.com review. Let's begin by talking about just how (and if) easy it is to use and navigate the platform, and whether or not it doesn't lack in the visual department.
Latest DataCamp Coupon Found:
EXCLUSIVE 25% OFF
On DataCamp Subscriptions
Follow the Datacamp promo code link & get an exclusive 25% OFF Datacamp subscriptions. Act now while the offer is still available!
Expiration date : 12/12/2023
2,765 People Used
Only 35 Left
Ease of Use
A website's usability (as strange as the term might sound) is going to be the first (or one of the first) thing that you'll notice when you search for the company online, and enter its homepage. First impressions matter - this is why a lot of websites have very flashy and fun-to-use front pages, but as soon as you navigate further into the site, you're left heavily disappointed.
Even if we discount the effect that a first impression might have on your outlook on the site, the actual usage of the platform matters a lot when you decide to not only stay, but also use the services that the platform provides. Things like the friendliness of the UI, how easy it is to navigate and find your way around the site, where certain things are can be the points that determine your overall experience with the site.
With all of that said, let's take this Study.com review from the top, and take a look at the front page of the website.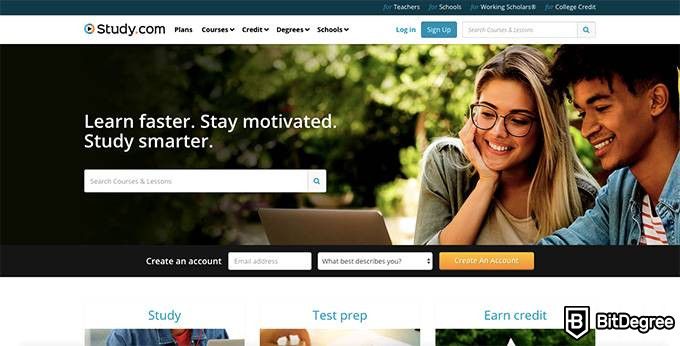 If you were to look at some of the user Study.com reviews found online, you would find that a lot of them stress the simplicity of the site's main landing page. I guess I'll have to echo these Study.com reviews - this was also the very first thing I noticed upon entering the site. In it, you will find all of the main features that you might expect - a search bar, course categories, a section dedicated to popular courses, some promotions, partner lists, and so on.
Honestly, the page is very… Well, generic. If you were to close your eyes and imagine a randomly-generated landing page of a course-providing platform, you would probably get pretty close to what you see on study.com. Now, that being said, this isn't necessarily a bad thing - the very first thought that popped into my head when I first saw the page was "legitimacy".
Why so, you might ask? Well, the website looks serious - no flashy pop-ups, no annoying banners, none of that! People who wonder is Study.com legit will probably be quite satisfied with what they see, since the front page of the platform does install some confidence about the site.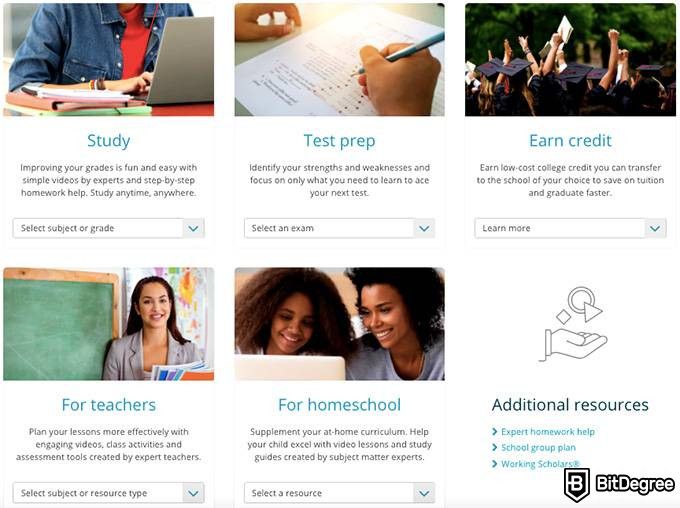 You can choose to find a course that you're interested in by either typing a keyword in the search bar or navigating through the topic list located on the top of the main page. Not a lot of Study.com reviews mention this, but there's an interesting way that you can sort and filter courses. You have the commonly-encountered filters, such as Education Level and Subjects, but the interesting one is called Goals. Just something that I thought was quite unique.
One thing that I can immediately tell you is that I can see why people question is Study.com legit. I've seen users point this out in their Study.com reviews, but I didn't think that it would be this bad. I am, of course, talking about the thumbnails of the courses. Honestly, they have to be the worst I've seen to date - generic stock photos, wrong aspect ratios, every other thumbnail looks stretched and distorted.
I'm honestly trying to think of a redeeming quality, but there are none - it looks horrible, and there are no excuses for this. Seriously, it takes like two or three minutes to find or adjust a photo for it to match the parameters of the thumbnail slot - how is this even possible?

The course pages themselves also leave a lot to be desired. Now I understand why some Study.com reviews question is Study.com worth it - the pages are very simple, and not in a good way. I did, however, like that different sections of the page (Overview, Syllabus, Credits, Exams) are presented by clicking on them, and not jampacked into a single, scrollable page.
All in all, even though some of the aesthetic parts of the platform are straight-up bad, the UI works fine and doesn't really give you any trouble. I also haven't experienced any technical difficulties while navigating the platform - everything works the way it's supposed to. If you don't mind the visual side of the platform, and are still wondering is Study.com worth it, let's move on and talk about the quality of the content.

Did you know?
Content Quality
Among the most important aspects of any online education platform's success, the quality of the content that such a platform provides should always be the main point of attention when searching for courses online. A proper e-learning platform will have approved courses that are led by professional instructors and are up-to-par in both technical quality (proper sound, clear visuals) and the quality of the information provided within the course.
When it comes to the quality of Study.com courses, you will find a lot of Study.com reviews that are rather positive. People say that both the quality of the course itself, and everything around it is good (I can't stop thinking about the thumbnails, though), and that they are having a pretty pleasant experience overall.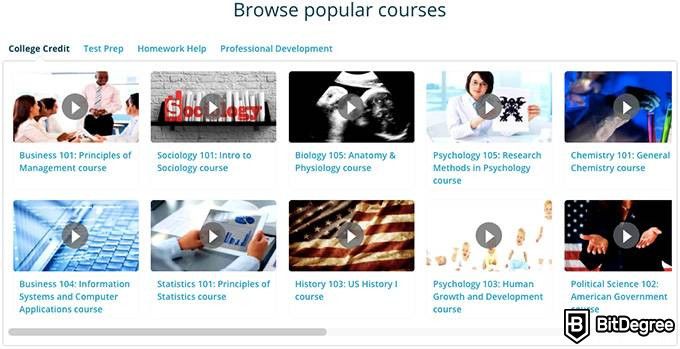 On the flip side, however, it is worth knowing that since the platform hosts a huge assortment of courses, it's difficult to generalize and say that "all of the courses are great". For example, some Study.com reviews say that, even though the courses are alright, the information that they provide is very basic and won't really help some more experienced students learn what they desire.
Features
So, you have your courses. That's great, but it's hardly enough when it comes to keeping a user's attention focused on the platform - this is where additional features come in. Many different MOOC-providing websites offer various features to their students.
Whether it be guaranteed employment, interactive learning, individual projects, or anything else of that nature, additional features help to both retain a student's attention and keep them invested in the site, both financially and emotionally. With that said, let's take a look at some Study.com reviews when it comes to the features that the platform provides.
First of all, you have the Basic Edition plan. This offers a variety of short courses that you can take if you just need some extra help with a class or a subject. The next feature - Premium Edition - takes all of that and adds individual coaching, personalization, additional study materials, etc.

With the College Accelerator feature, Study.com offers its users the ability to earn college credit on their site. They advertise this by stating that you'll have the ability to gain the credits that you require, all for a "fraction of the price" that you would pay for traditional universities in the real world. The company states that there are more than 100 different courses to choose from, all of which are transferrable to over 2000 different universities.
The Teacher Edition allows teachers to access and provide their students with courses both in and out of the classroom. It also includes a free access pass for 250 students. Finally, the Enterprise Solutions feature is aimed at companies who want to help train and teach their employees.

Furthermore, Study.com works with a huge number of different universities all around the US. This means that students can rest assured that both the information provided in the courses and the credits that the site grants are going to be legitimate.
Study.com also offers its users the ability to prepare for certain tests and examinations. You have the chance to learn at your own pace, which is always a nice added feature. It's cool that you'll be able to learn and prepare whether you're a college or university student, or a highschooler - Study.com has programs for everyone.
Price
As you'll probably notice from a significant amount of Study.com reviews online, pricing is a really touchy subject for the platform and its users. Let's take a look at why that is.
First of all, there isn't really a "free trial" or any free courses on the site (at least none that I could find) - the whole platform is subscription-based. As you've probably understood from the Features section of this review, there are five different plans that you can subscribe to. Their pricing goes as follows:
The prices do seem alright, some of them are even on the low side of things when compared to other MOOC-providing e-learning platforms. So, what's the catch?
Some Study.com reviews claim that the platform is basically scamming them - that it bills them even after they cancel their subscription plans. This is a pretty serious accusation in of itself, but it's not even the main one.

If you were to look online, you'd probably find Study.com reviews that claim that the site is selling their personal information to various profit-seeking universities in the US. While this isn't a sign of fraud or a scam in of itself, it's still something that you, as a potential paying user, should keep in mind.
Learning Experience
As a final point, let's take a look at the overall user learning experience on the platform. This is also a good point to analyze for people who wonder is Study.com legit - the experience that you receive is a good indicator of whether or not it is worth trusting the platform, long-term.
It's really tough to objectively measure the learning experience of a user, though - many different people will experience many different things, and the experience that you have with a course can be quite literally opposite to that of another person's with the same course.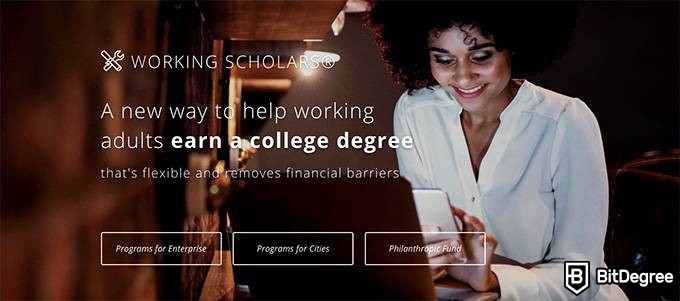 However, if we take a look at the majority of Student.com reviews found online, we can see that most people are quite satisfied with their experience with the platform. The courses are relevant, the learning process is fluid - discounting a few minor hiccups here and there, people seem to be content with what they get.

Pros
Easy to use with a learn-by-doing approach
Offers quality content
Gamified in-browser coding experience
Main Features
Free certificates of completion
Focused on data science skills
Flexible learning timetable

Pros
High-quality courses
Nanodegree programs
Student Career services
Main Features
Nanodegree programs
Suitable for enterprises
Paid certificates of completion

Pros
A huge variety of courses
Easy-to-navigate interface
Over 600 free courses
Main Features
A huge variety of courses
30-day refund policy
Free certificates of completion
Conclusions
All in all, if you're wondering is Study.com worth it, there isn't really a simple "yes" or "no" answer. It depends on your expectations, financial situation, goals, and many other things. The platform does provide quality content to its users, but some people might be swayed away by a couple of controversies that it has already experienced.
If you're one of these people, you should be aware of the fact that there are alternative platforms for you to explore - ones that might actually match your wants and needs. Udemy, edX and Coursera are two of the more popular options.
Leave your honest Study.com review
Leave your genuine opinion & help thousands of people to choose the best online learning platform. All reviews, either positive or negative, are accepted as long as they're honest. We do not publish biased reviews or spam. So if you want to share your experience, opinion or give advice - the scene is yours!