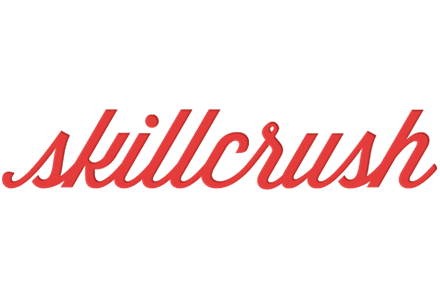 What would you say if I told you that there is a platform that aims to prove that everyone and anyone can learn coding skills? Today, in this article, I would like to go over some Skillcrush reviews (and provide one of my own). Why Skillcrush? Because it's a platform that aims to prove that statement.
In the very beginning, I would like to briefly introduce the company itself. I think you will agree that it would be a bit difficult to talk about the platform without knowing anything about the people behind it. Once we have that out of the way, we'll jump into the actual Skillcrush reviews, and talk about the various features that the company offers.
If at any given point in the review you catch yourself thinking - Skillcrush isn't really for me! -, then worry not - there are alternatives! Some of the best ones include Udemy, Coursera, edX, and Udacity.
Pros
Easy to navigate around
Inclusive and supportive
Good content quality
Cons
Pricey
Lacks original features (inclusivity isn't an original feature)
Some reviews claim that the refund policy is flawed
Table of Contents
Skillcrush Review - Introduction
If Skillcrush isn't the first online learning site that you've visited, then you've probably heard the term "MOOC provider". However, if Skillcrush is the first website of its kind that you've encountered, then the term might be very unfamiliar. Assuming the latter, let's go ahead and quickly define the term in question.
MOOC is a term that is very often used to talk about and define online learning platforms. It abbreviates as Multiple Open Online Courses. By definition, it is used with e-learning platforms that host multiple different courses for a huge mass of people to view and learn from. Skillcrush is one such platform.
Skillcrush was founded back in 2012, by a woman named Adda Birnir. The platform was conceived as a tool to teach people (primarily - woman) coding skills. It was born out of Ms. Adda's frustration after being fired from her job, and noticing that the only people that are "safe" from being laid off are those with actual programming skills.

Since then, multiple user Skillcrush reviews started to emerge. The site has become a place for people from various different backgrounds to come and learn tech (coding) skills, without a requirement of any prior knowledge.
One of the main points that Skillcrush stresses is inclusivity. The company encourages people who are otherwise underrepresented (LGBTQ+, people of color, people with disabilities, women, etc.) in the IT community to not be swayed and start learning tech skills, even if they have absolutely no experience in the field.
Now that you have a general idea of the company, it's goals, and the people behind it, we can move on and start talking about the actual Skillcrush reviews. The main question that we'll aim to answer within this review is "is Skillcrush worth it?".
Latest DataCamp Coupon Found:
EXCLUSIVE 25% OFF
On DataCamp Subscriptions
Follow the Datacamp promo code link & get an exclusive 25% OFF Datacamp subscriptions. Act now while the offer is still available!
Expiration date : 12/12/2023
2,765 People Used
Only 35 Left
Ease of Use
A platform's "ease of use" isn't only concerned with how simple it is to navigate the platform or press buttons. This point covers the UI, different landing pages, technical stuff, and even the design choices of a platform. Think about it - if you're bombarded with a huge palette of moving colors, banners and pop-ups as soon as you enter a website, you are probably going to have a hard time navigating around!
Since I haven't seen many Skillcrush reviews take this approach, we're going to take a look at the platform's homepage. After we're finished analyzing that, we'll be able to move on further into the site.
Upon entering Skillcrush, you are greeted with a simple, generic home page. The very first thing that you'll see is a "call to action" type of a slogan, and an invitation to do a quiz to find out if the tech industry is right for you (spoiler alert - it is. AND you have to give the platform your email address to find this out).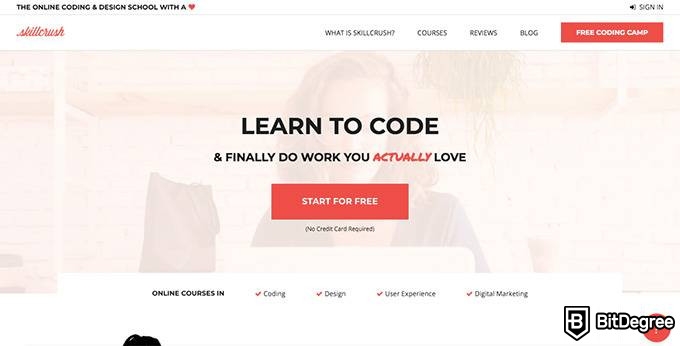 Scrolling down the homepage, you'll encounter everything that you might expect from this type of a site - a "why learn here" type of a section, partner lists, testimonials, and so on. Honestly, if you're looking for an impressive or memorable homepage, Skillcrush isn't the place to go to.
Simple and generic pages aren't inherently bad, though. On the contrary - a simple and well-structured page is usually much better than one that is filled with "modern" sliding animations and similar shenanigans. However, what I didn't really like about Skillcrush was the color scheme - the white and light-red mixture simply doesn't do it for me. Surely, it's far from being a game-breaker, though.
The UI is simplistic and easy to navigate. At no point in time did I have the question pop into my head - "where is..?" - everything is easy to find and readily available. The courses on the site are called "blueprints" - this is probably because they are closer to extensive learning programs, rather than courses per se.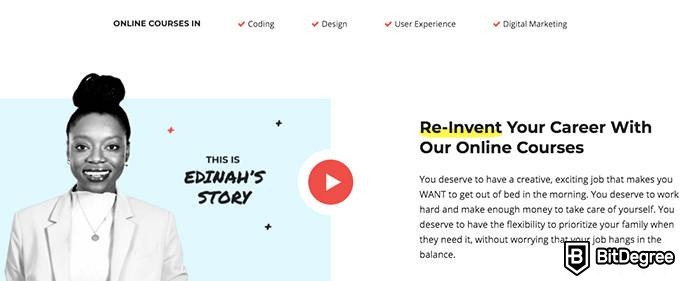 One thing that I really liked was the course page itself. And I'm not talking about the landing page where you'd find the list of all of the available courses. No, I'm talking about the individual course (blueprint) pages. Each program has a dedicated, individualistic page that presents not only the course material, but some more interesting facts about it.
The pages are fun to navigate, and invoke an interest to read through them. Everything is where it should be - there's no confusion as to where should you press to enroll, get extra information, etc.
All in all, as most user Skillcrush reviews state, the site is easy and fun to use. I don't personally agree with some of the design decisions of the site, but that's a personal preference - you might even find it very appealing!

Did you know?
Content Quality
The quality of the content that a learning platform provides should be the main focus point if such a company wants to succeed, both short- and long-term. Depending on the quality of the courses that a site provides, it will be able to build a steady reputation within the community. That being said, let's take a look at what Skillcrush reviews have to say about the quality of the content on the platform.
Honestly, most of the Skillcrush reviews that you'll find online are rather positive when it comes to judging the quality of the content that Skillcrush provides. Students seem genuinely happy with the course material, and there are little-to-no complaints.

Funnily enough, the majority of the complaints that people have are aimed at the technical parts of the website - THAT, or some of the ways that the site deals with its customers. With that said, there's honestly a surprisingly low number of people who would be dissatisfied with the blueprint quality itself.
Something to keep in mind here is that different Skillcrush reviews talk about different blueprints (courses) offered by the website. The interesting thing is that the overall majority of the Skillcrush reviews that deal with content are positive. This means that the company does have a strict content quality policy, which it upholds.
Features
If an e-learning platform wants to stand out of the crowd, it has to offer something unique to its student and user base. The easiest way to do this is with the help of unique features - many MOOCs utilize this. Whether it be a "1-on-1" type of a learning path, personal projects in every course, prize wheels, job guarantees, or anything else, cool and original features can help a learning platform to both grow its customer base and to build up a reputation.
Skillcrush doesn't really possess a specific feature that would be unique and original to the platform in question. The main "unique" card that the site uses is their emphasis on inclusivity - the fact that EVERYBODY'S included is advertised in every possible way out there. Now, don't get me wrong - I'm all for being inclusive.

However, at these current times, you're not going to surprise or shock anyone by being inclusive. Every single person who has his or her moral code in check is going to be inclusive - this is why it's a bit difficult to understand what's Skillcrushe's point is with trying to proclaim inclusivity as the main (seemingly - the only) original, unique feature of the platform.
Other than that, the site offers some of the more common features - practical training, flexible schedules, professional instructors that are able to provide individual support, etc.
Pricing
More often than not, pricing is a bit of a touchy subject for e-learning platforms. Striking the perfect balance between pleasing your users and making a profit can be difficult - many different MOOCs have different, varying pricing strategies. Let's take a look at Skillcrushe's pricing plan, and then we'll see what Skillcrush reviews have to say about it.
The platform's main blueprint - the "Break Into Tech Blueprint" - costs a one-time payment of $1599, or $160 every month, for twelve months. Other, individual blueprints cost $549 for a 3-month program, or $220 each month for three months.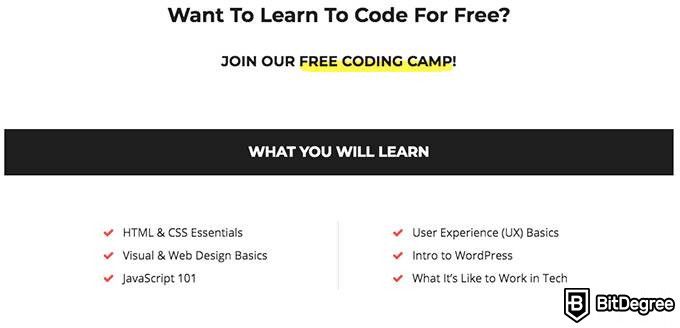 It's probably safe to say that the pricing that Skillcrush offers is a bit on the pricier side of things. However, you wouldn't find many Skillcrush reviews that would exclaim that these prices aren't worth the content that you receive. On the contrary - some Skillcrush reviews state that the money is very well worth the content!
The only issues that may concern pricing are those where people wouldn't get refunded if they don't like the course - however, there were only a couple of such cases, so it's rather difficult to tell if this is a point that's worth keeping in mind or not.
Learning Experience
Learning experience is something that is really hard to measure. You might say - what's so hard about that? You take the main points of the platform and then simply draw a conclusion based on them! And, while that is true, it's only half of the story.
The other half depends on the actual user - things like sleep deprivation, impending deadlines, personal issues or even the general mood can impact your perception of a course or its material. While some people will absolutely love a specific Skillcrushe's blueprint and answer very positively when asked "is Skillcrush worth it?", others will hate that course and will keep on bashing it. It's very subjective!
That being said, I would like to talk about the learning experience of a general user - the experience that you would have based on the platform's input alone, discarding your personal issues and opinions.

Skillcrush offers a neat platform to learn at. The website itself is neat and simple, letting you focus on the course material. You are able to learn and find out everything that you might need about a course (blueprint) before actually deciding to enroll.
Once you start learning, it's pretty much smooth sailing from there! If you were to believe the majority of Skillcrush reviews found online, you should have a pleasant and interesting learning experience! This fact is further cemented by the fact that the site offers you an option to get in touch with your "colleagues" - other students of the program that you're learning.
There are even special sections dedicated to the "Skillcrush Alumni" - people who have already finished a program on the platform. You can ask for help, chat, or even find a job in these sections. Overall, that's pretty neat!

Pros
Easy to use with a learn-by-doing approach
Offers quality content
Gamified in-browser coding experience
Main Features
Free certificates of completion
Focused on data science skills
Flexible learning timetable

Pros
High-quality courses
Nanodegree programs
Student Career services
Main Features
Nanodegree programs
Suitable for enterprises
Paid certificates of completion

Pros
A huge variety of courses
Easy-to-navigate interface
Over 600 free courses
Main Features
A huge variety of courses
30-day refund policy
Free certificates of completion
Conclusions
As popular as technologies are becoming, they are not getting any easier. Many people around the world struggle to learn and study subjects like coding or data science - reliable help is always nice! Skillcrush aims to make this process simple and approachable to anyone and everyone. So… Is Skillcrush worth it?
It's honestly really difficult to give a "yes" or "no" answer. It depends on your expectations - are you ready to invest a lot of time and money to learn something new? Perhaps you're looking for something easier and cheaper - something that wouldn't take so much time? Are you sure that you even want to take the coding career path?
There are a lot of questions that you need to answer before deciding whether or not Skillcrush is worth it. That being said, it surely does have a dedicated fanbase - many people from around the world enjoy their experience with the platform, and are keen on recommending it to others.
Remember, though - if you find that Skillcrush isn't really in-line with your wants and needs, you could always check out platforms such as Udemy, edX or Coursera - perhaps you'll find what you're looking for there?
Leave your honest Skillcrush review
Leave your genuine opinion & help thousands of people to choose the best online learning platform. All reviews, either positive or negative, are accepted as long as they're honest. We do not publish biased reviews or spam. So if you want to share your experience, opinion or give advice - the scene is yours!