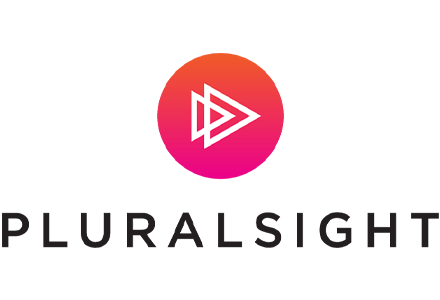 As of late, Pluralsight has been a growing phenomenon - both in popularity and as an e-learning platform. That's why today, in this Pluralsight review, we'll take a look at some of the key aspects of the site.
In the beginning, we'll lay down the foundation for the rest of the Pluralsight review by talking about the platform itself. I'll tell you what is Pluralsight, what it does and so on. After that, we'll try to find the answer to the question "is Pluralsight worth it?" by checking out some of the main things that it has to offer - prices, features, content quality and variety, etc.
Since it would be difficult to have a successful Pluralsight review without knowing what is Pluralsight, let's begin by covering the company in question.
However, before doing that, I want to make things clear. If you're looking for the best online education platform, Pluralsight is not the most recommended option. Instead, I'd suggest considering such platforms as edX, Coursera and Udacity.
Pros
Plenty of unique features
Quality courses
Fair pricing
Industry veterans
Cons
Some UI seems to be a bit clunky
No free version - only a 10-day free trial
Table of Contents
Pluralsight Review: Introduction
Pluralsight is a Utah, USA-based company that specializes in providing different online courses to people from all around the world. That's quite generic, right?
Well, the very first thing that makes Pluralsight stand out of its competition is the company's age - this e-learning platform has been around since 2004! The fact that the company has been able to maintain its business for this long (while still remaining relevant to this very day) says a lot about their vision and work etiquette.

Pluralsight courses focus mostly on IT and software development, but the platform does also offer some alternatives for people interested in business development and some more of the creative fields.
That being said, the main vision and goal of Pluralsight, as pointed out on their main landing page, is to help people in keeping up with current technological advancements.
Now that you know what is Pluralsight, let's try to answer the question "is Pluralsight worth it?" by diving straight into the Pluralsight review.
Latest DataCamp Coupon Found:
CLAIM 50% OFF
DataCamp Cyber Monday Deal
DataCamp Cyber Monday special is here! Enjoy a massive 50% off on DataCamp plans. Subscribe now and redefine your data and Al skill set for the better!
Expiration date : 10/12/2023
5,324 People Used
Only 36 Left
Ease of Use
One of the main distinguishing factors between reliable and shady websites is just how easy it is to use and navigate the platform. This is especially important when we're talking about online learning platforms - people usually come to them with some specific wants and needs in mind, and they want to reach these wants and needs as soon as possible.
Nobody gets excited when the course page is buried under five layers of pop-ups, or when the search bar is nowhere to be seen. With that said, let's begin this Pluralsight review by taking a look at the website itself and trying to figure out whether or not it's fun and simple to use.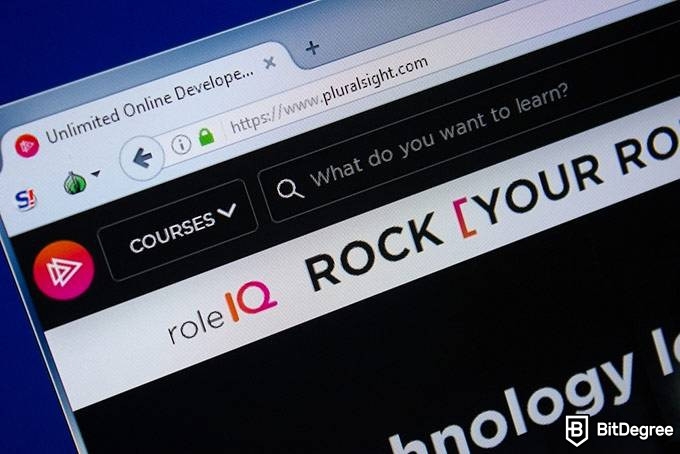 As you enter the main page of the site, you'll be greeted by a mostly dark color-based design (although it does offer some contrast in certain places) and a greeting telling you what you'll be able to learn on the site.
The very first thing that I saw, however, wasn't the artsy photo of a laptop or the flashy site design. The first thing I saw was a letter that popped out of its place - or so it seemed.
Now, this might just be my old-fashioned understanding of what a proper site design is, but that letter "T" climbing out of its rose-colored border irritated me more than I would like to admit.
Other than that, the page seemed pretty generic - offers, "why choose us", partner lists. The overall design was great (or maybe I'm just a sucker for a dark-colored palette) - I did, in fact, feel like I've just entered a website of a professional company.
Something else that did stick out to me a bit later on, however, was that some interfaces were a bit… laggy. It was nothing even remotely close to being unbearable, but they seemed very rigid (lacked smooth transitions).
As with most other online course-based platforms, you could find desired courses either by typing a keyword into the search bar or viewing the entire course list. The list is segmented into different categories - software development, creative professional, business professional and so on.
Once you click on the desired category, you will be presented with a list of courses that are available to be taken. It honestly is a very neatly organized list - you see all of the essential information and are able to choose at your own leisure.

Now, what I REALLY liked were the actual course pages themselves. Once I picked and entered one, I could immediately understand what I'm looking at. The page seemed very professional and inviting (again - it might just be me and my obsession with the dark color palette), the information was very clearly structured and segmented, and I could see the lesson list on the right.
I must admit - as much as I was feeling iffy when it comes to the main landing page, Pluralsight bought me back with their course page design.
Overall, the platform is relatively easy to use and get around in. Although the front page might seem a bit overwhelming at first, the place that matters the most - the course pages - is clear and pretty straightforward. The UI is also nice and simple to use, albeit a bit clunky on seldom occasions.

Did you know?
Content Quality
If you're looking for an online learning platform, chances are that quality content is probably at the top of your list of search criteria. That's the way it should be! If you are going to spend your time and money on courses, it is just natural that you'd want them to be the main focus of the company - quality should be the thing that drives a learning platform to move forward.
If you look online, most of the Pluralsight reviews are more than positive. It seems that even though the company talks the talk, they do also walk the walk.
Students say that the courses are very informative, interesting and hold the highest standard when it comes to the quality side of things. It's very rare to find a complaint, and even then it is mostly addressed towards the prices, rather than the content itself.

But this is coming from the student's perspective. Some Pluralsight reviews written by instructors tell a bit of a different story. Instructors say that the company is oftentimes uncommunicative and unhelpful.
One instructor points out that the process of creating and transferring content into the site was very tedious and stretched. It's obviously not the case with every single instructor that Pluralsight hires, but these things apparently still do happen.
When it comes to such learning platforms as edX, Coursera and Udacity, though, such issues can be avoided.
Features
Taking one look at the Pluralsight features that the platform offers, it is quite evident that the company knows just how important it is to be both memorable and unique in this department. Fun and unique features help to keep the current students interested, while also attracting a new audience in the meantime. So, let's take a look at some of the main features that the site offers.
First of all, Pluralsight has what it calls "Role IQ" and "Skill IQ". These are basically assessments that you can take to help you better understand your current skills and knowledge on a topic, and what still needs to be improved to become more proficient in the area.
The company does stress, however, that this is not a test - you shouldn't guess and should keep your answer as honest as possible. It's definitely an interesting feature since it's both interactive by nature and helps students in deciding what to learn next.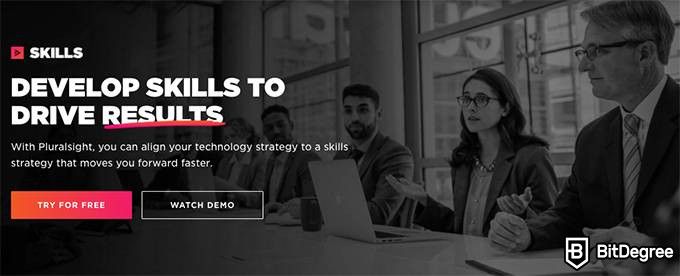 Another unique (although very closely related to the previous entry) thing about Pluralsight is called Iris. It's actually probably one of the most unique features that I have seen within an online learning platform.
Iris is a piece of technology that watches your progress on Pluralsight, assesses it and builds a development path for you based on the results. It's like an online AI mentor - now that's unique! It is used in the Role and Skill IQ tests, and uses complex algorithms to formulate test questions.
Additionally, Pluralsight offers its users a feature called "Paths". Paths are designated collections of courses that are aimed at students who don't only want to take a single course - they want to get the whole deal. Once you choose a "path", you will have the opportunity to learn everything from basic beginner stuff all the way to the advanced topics of certain paths.
Finally, the paths on Pluralsight are designed in a way that would help you prepare for specific certifications. This opportunity is available for both individual learners and companies alike.
With all of that said, you can probably see that the site does offer a wide variety of unique and interesting features aimed at better-preparing its students. Most of the online Pluralsight reviews tend to agree - people are genuinely happy about this aspect of the website.
Price
Pricing is a very important aspect of an online education platform. If they "get it right", then everybody wins - the customers are happy, and the company benefits (a good example of a situation like this would probably be DataCamp).
However, a lot of the times the prices seem to be a bit out there, which results in a slew of negative reviews and comments. So, with that said, let's take the next step in this Pluralsight review and check out the pricing plans that this platform offers.

For individual students, Pluralsight offers three different pricing options - monthly ($29 USD per month), annual ($299 USD per year) and premium. Both the monthly and the annual plans have the same features and perks - the only difference is that if you choose the annual plan, you will save 14% of the total sum that you would pay with the monthly one.
With this subscription, you'll unlock the entire course library, learning paths, skill and role IQs, mobile and TV apps, offline viewing, and much more. The premium plan, which is $499 USD per year, offers three additional features - certification practice exams, projects and interactive courses. The only *free* option available on Pluralsight is a 10-day free trial.
Businesses can choose between two pricing plans - professional ($499 USD per user per year) and enterprise ($699 USD per user per year). The professional plan includes, among other things, basic skill, trend, channel analytics. The enterprise plan includes all of what the professional plan does, plus data exports, API access, single sign-on and a few other things.

As you can probably see, the pricing options for both individual students and companies are pretty in-line with what they provide. Most of the Pluralsight reviews seem to agree - even though a lot of people do think that the courses are a bit on the pricey side, they still mostly agree that you're getting what you've paid for.
Learning Experience
The learning experience is pretty tough to measure since it includes a lot of different aspects and criteria. Each person will have different experiences - it all depends on the course or topic of choice, personal skill background, motivation and even the current mood!
However, Pluralsight (same as any other online education platform) does possess a general aura around its product - and that aura seems to be quite positive.
As other Pluralsight reviews would tell you, if you're thinking "is Pluralsight worth it?", then all things do lead towards a positive answer. Now, this surely depends on a lot of variables and different details, but everything on the website indicates that you're probably going to have quite a pleasant overall learning experience.
The courses are professionally made, there are a lot of additional features, the pricing seems to make sense, the site itself is fun to use. These and many more things add up, and they create a general feeling around the learning platform.

Pros
Easy to use with a learn-by-doing approach
Offers quality content
Gamified in-browser coding experience
Main Features
Free certificates of completion
Focused on data science skills
Flexible learning timetable

Pros
High-quality courses
Nanodegree programs
Student Career services
Main Features
Nanodegree programs
Suitable for enterprises
Paid certificates of completion

Pros
A huge variety of courses
Easy-to-navigate interface
Over 600 free courses
Main Features
A huge variety of courses
30-day refund policy
Free certificates of completion
Conclusions
We have reached the end of this Pluralsight review. I hope that you'll find the information that we've covered useful, and that it will help you to decide whether or not you want to try the platform out for yourself.
Now, even though Pluralsight comes with some great perks, there are more recommended learning platforms that offer courses for the same value or even less. Such options include edX, Coursera and Udacity.
Leave your honest Pluralsight review
Leave your genuine opinion & help thousands of people to choose the best online learning platform. All reviews, either positive or negative, are accepted as long as they're honest. We do not publish biased reviews or spam. So if you want to share your experience, opinion or give advice - the scene is yours!