Developing the most In-depth Review Process
I scanned the Internet for various online courses & classes, tried out dozens of different MOOCs, from the most expensive to free ones. Naturally, in my journey I stumbled across many scammers who only wanted to take my money without actually teaching new skills. I realized that learning online is an amazing way to develop a new set of skills & advance your career, but only if you know where to look for the best courses.
After realizing that online learning platforms lack honest & in-depth evaluations, I began to publish my experience in the form of reviews & started to share my findings as a third-party, unbiased expert. After some time, other e-learning enthusiasts & reviewers joined me in this quest of uncovering the truth behind every online course platform.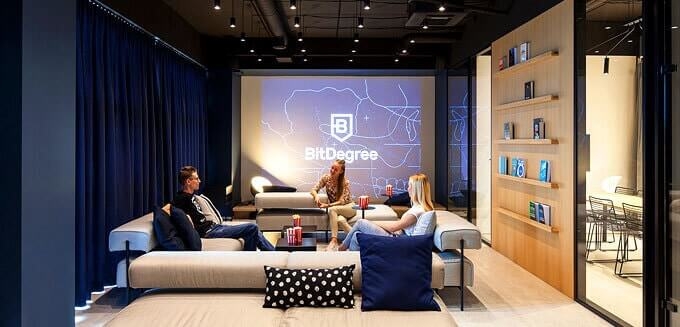 Based on years of online learning experience, our team of experts crafted a state of the art online learning platform review process. Each step makes sure that no biased or unverified information is published in our documentations. Take a look at how the most thorough elearning reviews are created:
Gather tons of verified user feedback & real-life opinions
Analyze each online course platform brand online
Usually test the online learning platform ourselves
Examine gathered data & score the MOOCs accordingly
Document & publish expert-made online learning platform reviews
This thorough review process is a guarantee that all published articles, elearning reviews & opinions ate based on honest expert evaluations & real reviews from hundreds of MOOC users.
Our team is here to help you distinguish top-tier online learning platforms from lousy ones, quickly gain new skills from the comfort of your home & reach your personal development or career goals. Get a more in-depth view of how we do it:
1. We gather tons of verified user feedback & real-life opinions
We begin the online course platform evaluation process by investigating online feedback of each brand. Usually, there is a lot of useful information hidden in secret forums, groups & opinion-based websites - luckily, we know how to uncover it all.
There is no better source of information than honest, verified user feedback, that is why we gather as many real user reviews as possible. One opinion may mean nothing, but here, you will find facts based on hundreds of honest opinions.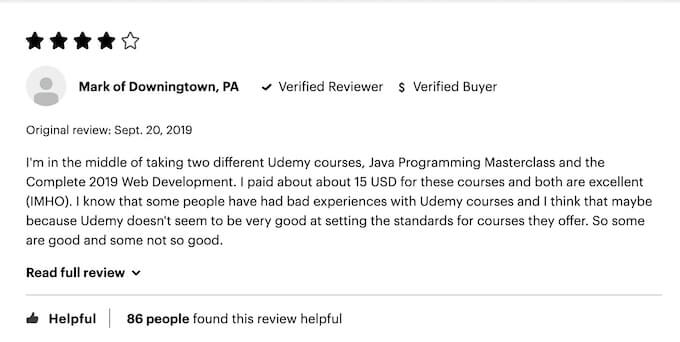 2. We deeply analyze each online course platform brand
User opinions are one of the most important components while analyzing online learning platforms, but it's also vital to investigate general brand characteristics. We look at what the online learning brands claim about their courses & if it meets reality. We investigate any kind of fishy activity, news publications, scandals, pricing models, hidden fees & any other pieces of useful information we can dig out.
This step is highly important while creating unbiased best MOOC reviews. After all, there are a lot of false marketing claims floating around, so it's important to distinguish the truth from empty promises.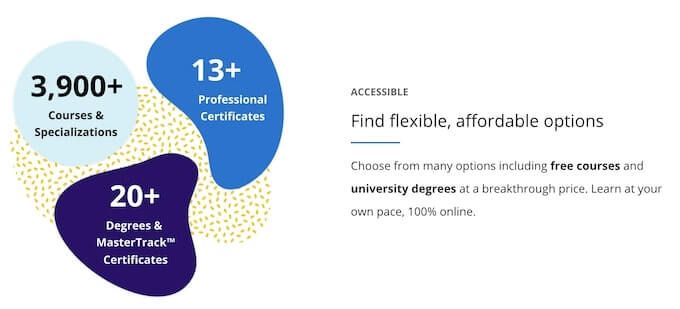 3. We usually test the online learning platform ourselves
Our team of online learning platform experts may take it onto themselves to test out each brand, no matter big or small. Since we have years of experience in this field, we know what makes an online learning platform worth your time & money.
Even though we are experienced e-learning researchers, each person is different & has different preferences. Keeping all of that in mind, we consider expert evaluations & the opinions of real users to be equally as important.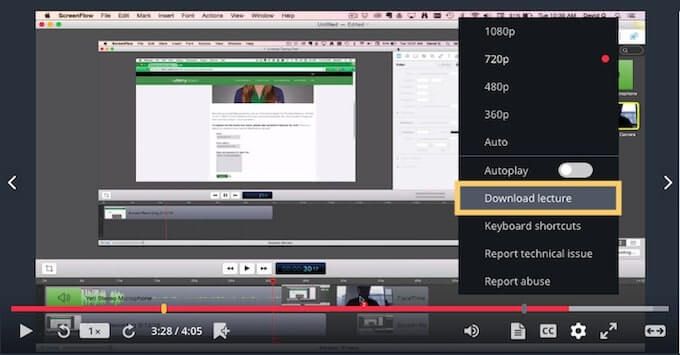 4. We examine gathered data & score the MOOCs accordingly
At this point, the huge amounts of gathered data are aggregated & analyzed to be as clear and useful as possible. The structured information is then used to score each online learning platform & see where it falls among other, similar brands.
In this evaluation step, it's highly important to take out all the deviations & false information, so that the given score is as accurate as possible.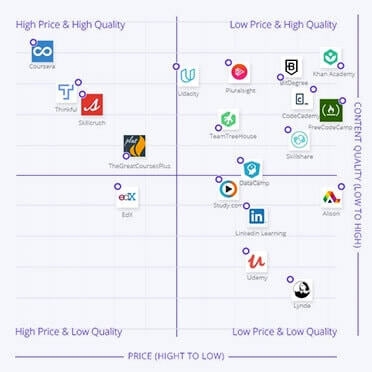 5. We document & publish expert-made MOOC reviews
The final step is when all the investigation & analysis findings are put into simple words. Our expert reviewers craft in-depth MOOC reviews, guides & tutorials based on fact-checked information.
Since our mission is to help everyone have access to useful, unbiased MOOC reviews, all the published content is free and ready to use. So don't waste another minute - browse the best online learning platforms now, develop new skills quickly & witness yourself reaching biggest career goals!