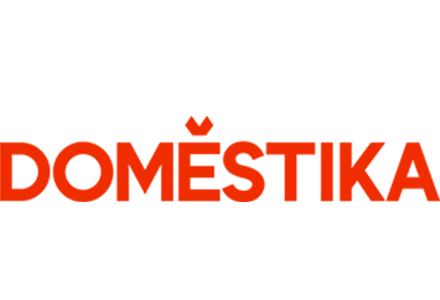 Today, you can find multiple reliable online learning platforms that can help you to learn both soft and hard skills. Now, while some platforms are more focused on traditional learning, others are providing few-hours-long courses that teach specific skills.
While everyone in the industry knows about such huge players as Coursera, edX or Udacity, there are less-known online learning platforms, such as Domestika. The only question is - can small players compete with such giants? That's what we're about to find out in this Domestika review.
I'll begin by introducing you to the company behind Domestika, provide you with available courses, overview the app, focus on the content quality and corroborate everything based on customer experience as well as real Domestika reviews.
Let's get started.
---
Overview:
Domestika was founded in 2017 as a learning platform that aims to provide students with specific knowledge and teach valuable skills. Even though the most recommended Domestika courses are focused on creative skills, you can also find classes on IT. Domestika is really easy to use and navigate, it provides high-quality content and inexpensive prices. However, the majority of Domestika courses are in Spanish with auto-generated subtitles which is something to take into account.
Pros
High-quality content
Certificates available
Learn from professionals
Cons
The majority of courses are in Spanish
Not the most helpful customer support
Table of Contents
Before moving straight to the Domestika review, let me shortly introduce you to the company.
Domestika is one of the newer online learning platforms that was created back in 2017. It aims to connect Spanish-speaking creative people who want to gain new knowledge and learn valuable skills.
Domestika is based in California, United States. About 500 people are currently working for this company, and there are more than 1,5 million registered members who are regularly taking new courses.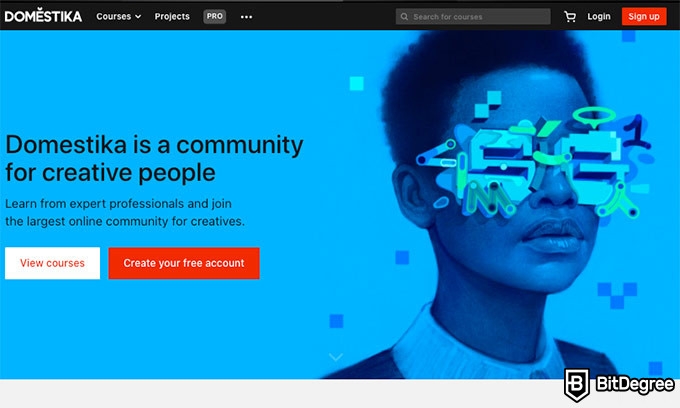 It all started as a small showcase of creative professionals who wanted to find connections and learn from each other. However, later the company started creating online courses for people who wanted to learn from experts in the field and gain new skills.
Now, as you probably already understand, Domestika is one of those online learning platforms that offer courses on multiple different skills, however, the majority of classes focus on creative skills, such as craft, design, photography, and so on.
There are hundreds of Domestika courses available. The categories include:
Illustration
Photography & Video
Marketing & Business
Design
Craft
3D & Animation
Architecture & Spaces
Calligraphy & Typography
Technology
Thus, it doesn't matter if you're into design, marketing or IT, you'll find the necessary courses that will expand your knowledge and skills.
Now, let's move to more specific features of this Domestika review.
Latest DataCamp Coupon Found:
EXCLUSIVE 50% OFF
On DataCamp Subscriptions
Follow the Datacamp promo code link & get an exclusive 50% OFF Datacamp subscriptions. Act now while the offer is still available!
Expiration date : 07/06/2023
2,765 People Used
Only 35 Left
Usability
There are multiple aspects that must be included in Domestika reviews in order to evaluate how good the platform actually is. Usability is one of the most important ones. That's because if you're looking for a top-tier online learning platform, you expect it to be easy to use and navigate.
To evaluate the usage, we can begin from Domesitka's homepage. I can instantly see that the homepage is very straightforward. Even though it's very colorful, you won't get lost.
On Domestika's homepage, you can search for courses, log in or sign up. Below, you'll see recommended courses as well as the most important Domestika's features (this aspect will be discussed more in the further section of this Domestika review).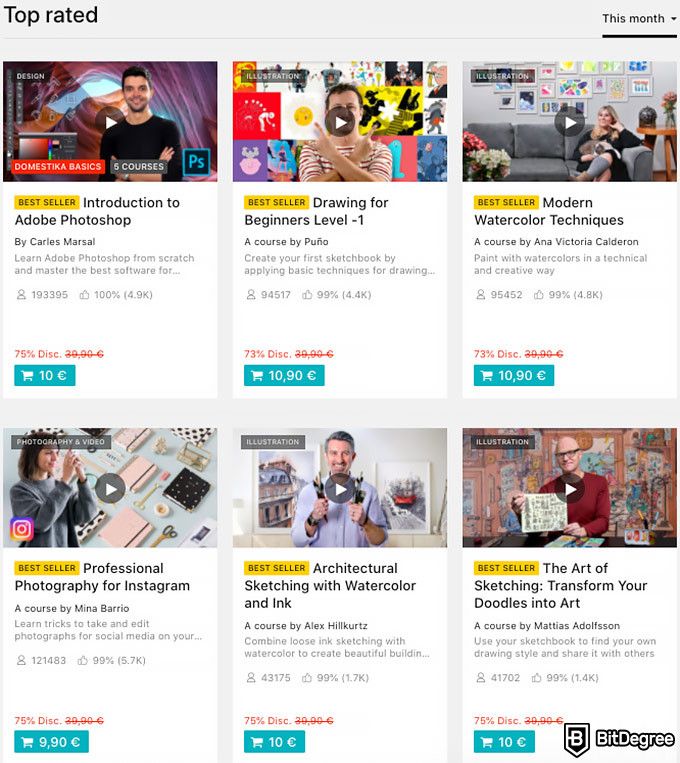 When it comes to choosing courses, you can pick from a variety of different categories from the drop-down menu, including new courses, top-rated courses, course bundles, and multiple others.
The interface of the courses is also very clear. On the right side, you'll see the price as well as the main features of a course. These features include the number and percentage of positive reviews, the number of students, lessons, additional resources, availability from the app, languages, course level, and so on.
What is more, if you scroll down slightly, you'll find all the needed information to decide whether or not specific Domestika courses are suitable for your needs. Also, access course overview and projects for more details.
Thus, when evaluating usability in this Domestika review, it's pretty clear that the platform is very easy to use and navigate. Even if Domestika is the very first online learning platform that you're trying, I can assure you that you won't get lost.
Features
Even though the most important aspects that you should pay attention to when choosing an online learning platform are content quality and usability, you should also consider the platform's features. After all, they can make the entire learning process so much more enjoyable.
Learn at your own pace
Learn from professionals
Certificates
Creative community
Domestika app
First of all, you can learn at your own pace. After purchasing a course, there's no need to rush it. Domestika provides you with unlimited course access, meaning that if you purchase it, you'll be able to watch it over and over again, forever.
Secondly, since Domestika was initially created as a platform for professionals to share their knowledge, you'll be able to learn from the top experts in their field. Their valuable methods and shared techniques will help you to kickstart your career.
Furthermore, even though some of you might be learning new skills just for fun, I know that the majority of people are hoping to gain knowledge that would help to get a promotion. If that's the case, you can demonstrate your course attendance by presenting a certificate to your employer.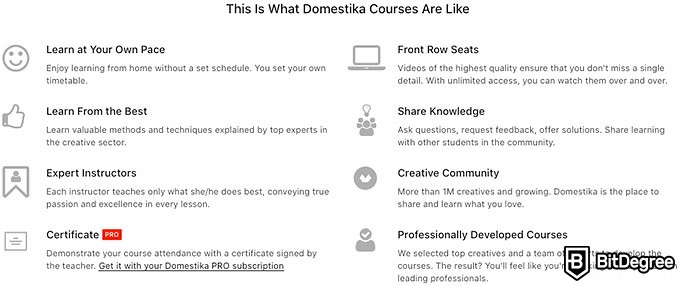 Moreover, Domestika has a huge creative community that includes more than 1 million members. That being said, you can share your knowledge, find Domestika reviews, ask for advice and simply interact with likely-minded people.
Also, if you want to enroll in Domestika's courses anywhere and anytime, you should be aware of the Domestika app. It's available on both Google Play and the App Store. Once downloaded, you'll be able to access your courses on the go and spend your free time gaining valuable knowledge.
However, even though it's nice to have access to the courses when you're on the go, the majority of students still prefer listening to and participating in courses on the web. Also, there's a slight problem - the prices aren't completely visible when shopping for courses on the app.
Content Quality
If you'd ask me what aspect is the most important when choosing an online learning platform, I will always say that it's the content quality.
Now, to evaluate how good the quality of Domestika lessons are, I enrolled in a few courses, in both English and Spanish. I have to say, I was pretty surprised by how good the content was put together.
It seems that even though Domestika doesn't provide as many courses as some of the industry giants, such as Udemy, the platform focuses on presenting the highest-quality content for their students.
Since I enrolled in only a few courses, I also performed a thorough analysis of Domestica reviews that were focusing on content quality.
At first, I looked at the negative reviews. While I couldn't find any unfavorable reviews regarding the content quality, there were some unsatisfied students when it came to customer support. In some cases, it might take hours to receive an answer, in others, you may not get any help at all...
A few more negative comments included issues with the website access, some students claim that the site is often down and cannot be accessible when needed. What is more, some people had issues with opening videos. However, since there were only a few Domestika reviews that distinguished such problems, you shouldn't be too worried about it.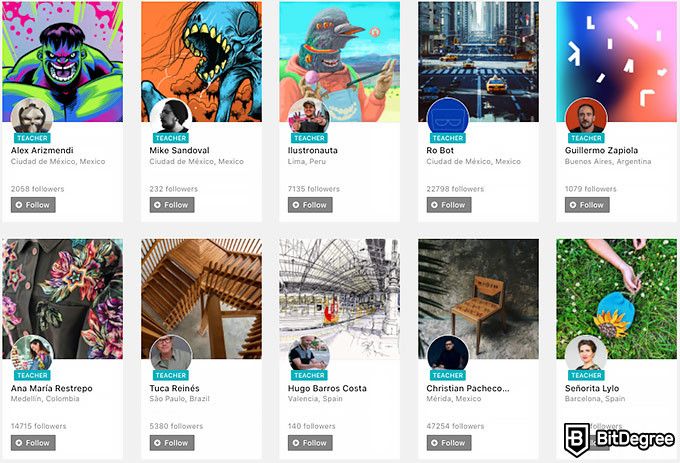 Now, let's get to the good part. The majority of Domestika reviews are positive, whether it's the Domestika app or courses, most students are rather pleased.
The highest number of positive comments was directed at the content quality, so just like I told you, Domestika puts a lot of effort into ensuring that you have the best learning experience.
What is more, a significant number of members distinguished the fact that they love Domestika's instructors. All of them are complete experts in their field and provide priceless knowledge. Needless to say, instructors' knowledge is the main additive to content quality.
Price
I know that you've been waiting for this part. Let's discuss Domestika's price. The majority of Domestika's courses cost between $10-$40. There are more than 100 courses available that cost only $10 each.
What is more, you'll find that Domestika offers regular discounts for individual courses as well as special deals for bundles - 30%-40% off. This means that the price of individual courses is, in some cases, less than $10. Needless to say, bundles are great not only for dedicated learners who want to spare some savings but also for those who want to create their own learning path and have a clear vision.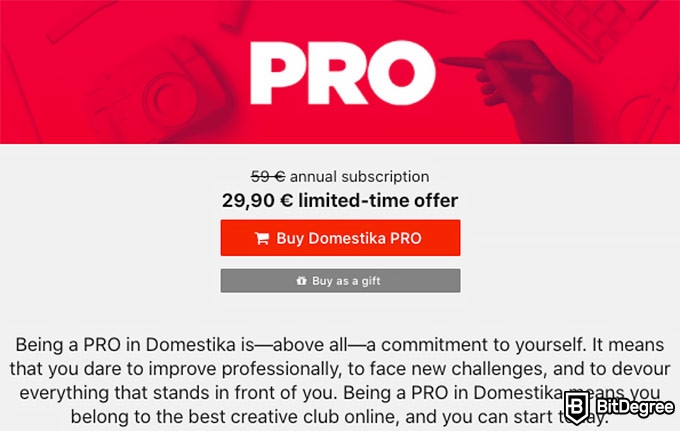 It's important to mention in this Domestika review that you can create Domestika's account completely free. Also, after purchasing a course, you get unlimited access to it - there's no time limit or expiration date, so you can watch it multiple times.
When it comes to prices and the ability to reduce them even more, you should be aware of Domestika PRO. It's an annual subscription that currently costs $29,90 (regular price - $59) and provides students with additional benefits, such as:
Additional 20% discount on all courses. Even though Domestika offers attractive deals on a regular basis, the PRO members can get additional 20% discounts on all courses.
Free open courses. Domestika provides a few open courses that can be accessed every month completely free. If you want to get a certificate, have forever access and join the private community, you can do that for only $9,90.
Personalized attention. In case you're encountering some issues when using Domestika, for example, cannot decide which course is suitable for you, you'll get personalized attention from Domestika's team that will answer all of your questions and help you decide.
Certificates. This is a major perk. PRO members can download certificates for every course taken at Domestika. What's great is that it applies to the courses that you purchased before becoming a PRO member.
Unlimited messages. If you want to contact creative, share your personal knowledge, etc., you can do that without any limitations.
News and updates. Be the first one to find out all the information about upcoming courses.
So, if you're a dedicated student and find Domestika suitable for your needs, it's recommended to choose the PRO plan. Needless to say, you will save so much more than the annual subscription costs.
Learning Experience
The learning experience is one of those aspects that's somehow difficult to evaluate. After all, we all have different preferences when it comes to learning methods, course length, instructors, and so on.
To evaluate the learning experience as unbiased as possible, I checked out Domestika reviews once again. As you already know, students are really happy with the content quality as well as the expertise of the instructors.
However, there are a few major aspects that can ruin the whole learning experience for you. One of them is customer support. If you're not a PRO member, it might take a while to receive an answer. Some say that you may not receive any help at all.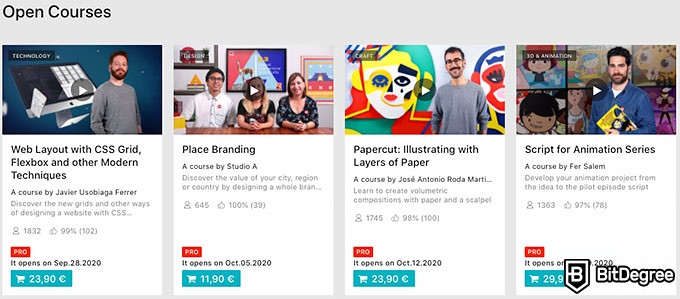 Another aspect that some students distinguish is the fact that the majority of Domestika courses are in Spanish with auto-generated subtitles in three languages: English, Portuguese and German. On the other hand, since most Domestika courses focus on visual aspects, this shouldn't disturb you.
Overall, students, especially those who choose courses on design and illustration, had a really great learning experience. It's fair to say that there are always negative reviews when it comes to such services. However, as I said, everyone has different needs and expectations, so there will always be controversial opinions.

Pros
Easy to use with a learn-by-doing approach
Offers quality content
Gamified in-browser coding experience
Main Features
Free certificates of completion
Focused on data science skills
Flexible learning timetable

Pros
Simplistic design (no unnecessary information)
High-quality courses (even the free ones)
Variety of features
Main Features
Nanodegree programs
Suitable for enterprises
Paid certificates of completion

Pros
Huge variety of courses
Easy to navigate
No technical issues
Main Features
Huge variety of courses
30-day refund policy
Free certificates of completion
Conclusions
Therefore, even though Domestika is still a relatively new online learning platform, after this Domestika review it's pretty clear that this learning platform can easily compete with the industry giants, such as edX, Coursera and Udacity.
Domestika is super easy to use and navigate, it offers truly high-quality content, great features and attractive prices, especially when choosing the Domestika PRO plan.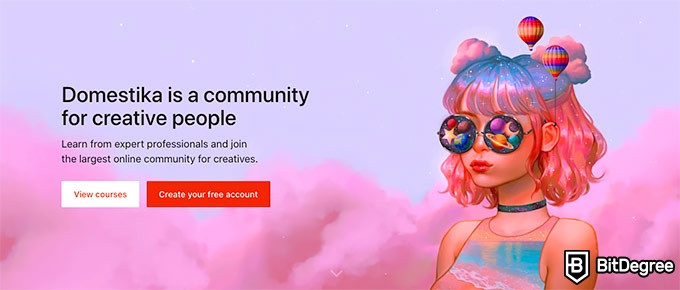 Of course, just like every other online learning platform, Domestika has some flaws. Students report that Domestika's customer support is not the most helpful and, since the majority of courses are in Spanish with auto-generated subtitles in English, German and Portuguese, some people are not happy about it.
All things considered, I do recommend Domestika, especially if you're a creative person who's looking for courses on illustration, design, craft, animation, and other similar areas.
Leave your honest Domestika review
Leave your genuine opinion & help thousands of people to choose the best online learning platform. All reviews, either positive or negative, are accepted as long as they're honest. We do not publish biased reviews or spam. So if you want to share your experience, opinion or give advice - the scene is yours!