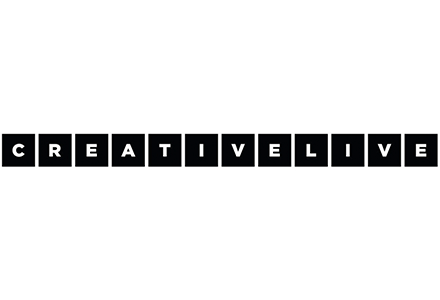 While being a creative person means that you might be able to find yourself in various creative projects, admittedly, getting the "creative juices flowing" might not be as simple as that. Sometimes, you might need to improve your knowledge in some particular field - in this Creative Live review, we'll discuss a MOOC provider that could help you out!
As the name likely suggests, Creative Live is a platform that's directed towards, well… Creative people who want to focus their attention on some particular, art-related skill in order to become more proficient with it, and also use it to create something spectacular.
In this article, we'll talk about the Creative Live classes, and whether or not they're worth paying attention to and checking out. Once you finish the review, you should no longer wonder what is Creative Live!
Pros
Creative profession-oriented courses
Most courses are decently-priced
Multiple courses to pick from
Good course quality
Cons
No certificates
Some courses are a bit pricey
Creative Live Review: PROS
So - as is tradition, we'll begin the Creative Live review by discussing some of the main benefits that you'd receive if you choose this particular online learning platform as your go-to source of knowledge.
It's worth pointing out that, in general, the opinion online surrounding Creative Live courses is quite positive! Most people who have tried Creative Live out appear to be happy with their experiences. Let's see why that might be the case.
1500+ Courses to Pick From
There are quite a few important factors that make up a great online learning site. Some of those factors are extremely important (i.e. the quality of the courses, the prices, etc.), while others could be secondary.
The number of courses available on the platform is definitely something you'd probably place somewhere at the top of the list of importance!
You could say - well, I only need a single course to get me started! To that I would reply - true, however, it's always going to be better to have a wide selection of options available to you, instead of being limited by just one or two classes.
Reading through some student Creative Live reviews, you'll quickly find out that there are over 1500 different courses for you to choose from on the platform in question. That's a lot!

Naturally, the courses are going to be segmented in a few different categories. The main ones would include photo & video, money & life, art & design, craft & maker, and music & audio. However, there are classes that do not fall into either of these frames, too (i.e. courses on writing).
Now, 1500 Creative Live courses is nothing to scoff at! While it's far from the numbers that some of the industry-leading e-learning platforms display (i.e. Udemy has over 130,000 courses), all of the Creative Live classes are oriented around a specific, overarching topic - creativity, and creative professions.
In short, no matter what it is that you want to do or learn, user Creative Live reviews will tell you that, if your wants and needs are of the creative kind, you should have no issues finding a great course for yourself on the platform in question.
Great Course Quality
Remember when I mentioned the factors that make up a great online course provider in the previous chapter? Well, I probably don't need to tell you that the quality of the actual courses is going to be one of the absolute core features that you should consider when thinking about what is Creative Live, and whether or not it suits you.
Thankfully, though, student Creative Live reviews will tell you that this is not something that should concern you - the Creative Live classes are actually of top-notch quality!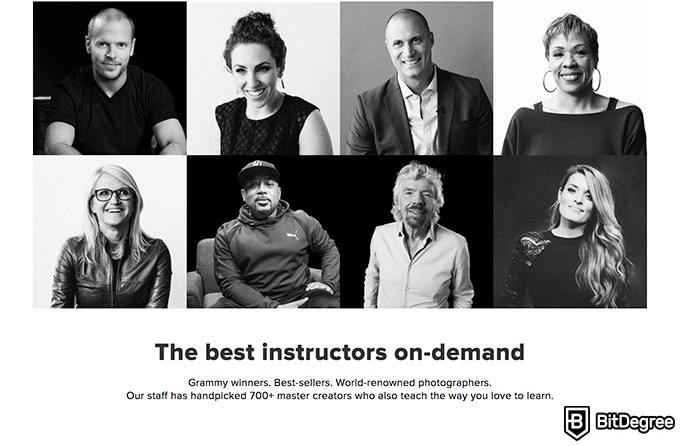 One of the first signs that this is the case can be seen by observing the instructors themselves. Many of the courses are taught by highly experienced professionals in their respective fields - award winners, best-selling authors, famous artists, and so on.
Analyzing user Creative Live reviews left online, it's also obvious that (most of) the courses are organized very well. Students claim the course information to be relevant and presented in an understandable manner, and that the structures of the classes are streamlined to make sense, and also make the learning experience much more enjoyable!
Surely one of the best aspects of Creative Live courses!
Free Courses - Available (but There's a Catch!)
One of the most commonly-asked questions that people have when searching for a viable online learning platform alternative has to do with free courses - glancing at user Creative Live reviews and inquiries, it would appear that the situation is no different!
Luckily, I can give you some good news - Creative Live does have free courses available for you to check out and learn from. However, there is a catch - the courses must be live at the time during which you want to access them.
What does this mean, exactly? Well, some classes are being streamed live, in the brand's "ON AIR NOW" section of the site. During the period of time that they are being livestreamed, you are able to access them - completely free of charge!

I have to admit, out of all of the online learning sites that I've come across (and I've seen a fair share of such platforms!), Creative Live is the first one to have such an interesting way of dealing with the "free course" topic!
Now, on one hand, this might be a tad bit annoying - obviously, having around-the-clock-open free courses is much more conveniant than having to plan and time each of the classes that you'd like to access for free. Still, it does feel like you're actually studying something in a university - fixed time tables and all of that!
Whatever the case might be, I have to join the user Creative Live reviews that are happy about the fact that there even is a free course option, in the first place. Not all MOOC providers offer free classes!
Creator-Oriented Online Learning Platform
While this is something that we have mentioned a few times in this Creative Live review already, it's also something that deserves to be discussed even further.
As you may or may not know, different e-learning sites have different target audiences. Some platforms focus on a specific niche (IT does appear to be the most popular topic here), while others will be more general in the types of courses that they provide.
Obviously, the Creative Live classes are centered around a specific niche - creative arts, self-improvement, and similar topics. That said, this is actually a huge deal!

You see, as hinted to above, most of the online learning sites out there today are oriented and focused on the topic of IT. It seems that, everywhere you look, IT-related courses dominate the market - there are some sites that are exclusive to such content, in general!
As opposed to that, courses that center around the topics of creativity and art are often quite difficult to find (at least those that would be worth paying attention and money to). Echoing some user Creative Live review sentiments, it truly is refreshing to have a platform exclusively dedicated to these types of classes!
Latest DataCamp Coupon Found:
CLAIM 50% OFF
DataCamp Cyber Monday Deal
DataCamp Cyber Monday special is here! Enjoy a massive 50% off on DataCamp plans. Subscribe now and redefine your data and Al skill set for the better!
Expiration date : 08/12/2023
5,324 People Used
Only 36 Left
Creative Live Review: CONS
So, once again - most of the user Creative Live reviews that you'll come across online are quite positive towards the online learning site in question. However, there are also a few quirks that you consider before deciding whether or not Creative Live is the right option for you!
No Accredited Certificates of Completion
One of the main reasons (and, following that - selling points) of why people choose to go learn something new online has to do with certification.
In the same way how you would receive a diploma after finishing a university, you are going to be able to get a certificate of completion once you finish a certain specific course, at least on some e-learning sites. These certificates can be of two, specific types - accredited, and not accredited.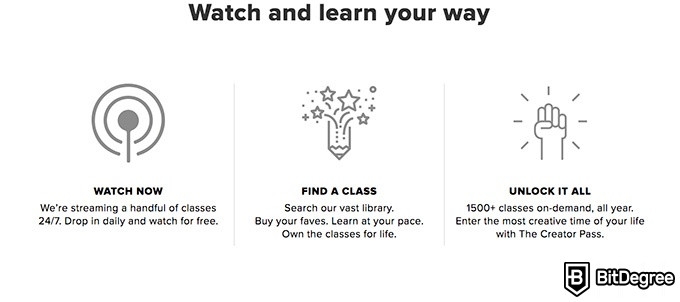 Not accredited certificates are practically useless. They may be nice to have as a showcasing of your newly-acquired skills, but when it comes to job opportunities, such certificates probably aren't going to get you any tangible benefits.
On the flip side, accredited certification is very valuable. Depending on the accreditation, you can expect to impress your potential employers! If a certificate is accredited, it means that the course that you've learned had some core, essential information about that specific topic, and that you now should (theoretically) be proficient in the field.
Well, and then there are online learning sites that have no certification, in general - as is evident from student Creative Live reviews, this particular platform is one of them.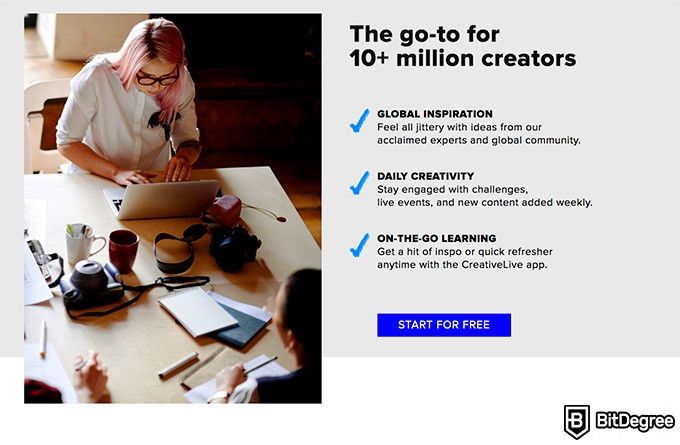 Creative Live has no certificates - upon finishing the course, you are not going to receive any form of documentation that would prove that you have, in fact, studied the topic.
Truth be told, that's a shame! If you're studying Creative Live classes just for your own, personal self-improvement, then sure - it's all fine. If, however, you are applying for a job, you won't really be able to prove that you have had some online education concerning the topic!
Some Topics Dominate More than Others
While this isn't really a notable issue that would come up very often, some user Creative Live reviews do mention it, so it's worth pointing out, either way.
Visiting Creative Live, you might notice that some topics dominate the platform over others. Namely, this appears to be the case with photography, and everything related to photography.
Yet again, this isn't really a very notable issue - some people might not even notice it, in the first place! Having said that, if you're someone who's looking for a specific course on, say, copywriting, you're bound to see that there's a pretty limited number of such classes available on the site.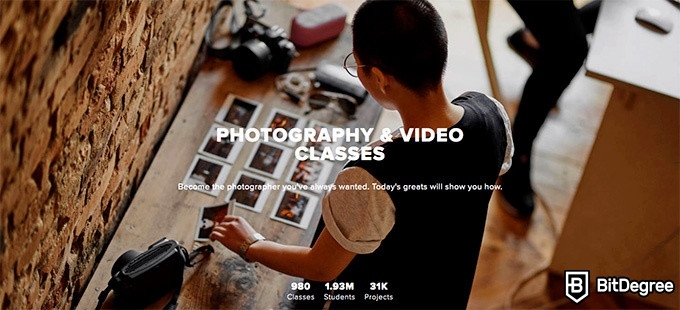 When it comes to photography, on the other hand, you'll face no such issue.
Admittedly, it all depends on the factors of supply and demand. Most people who come to learn on Creative Live are probably searching for a way of how they can become better photographers - thus, Creative Live supplies a wide range of these topic-specific classes!
Whatever the case might be, it would, in fact, be nice to see a more varied topic selection, nonetheless.
Price
To finish off this Creative Live review, let's quickly discuss the topic of pricing - it's definitely something that's very important for any and all e-learning site users!
The opinions regarding this topic are actually quite split. The majority of user Creative Live reviews point out that the courses are priced quite well - I have to agree! From what I could gather, most of the classes available on the platform are very affordable!
That being said, though, some students do claim that a certain selection of courses is a bit on the expensive side of things.
While this wouldn't necessarily be the case, there is one factor that does, in fact, get in the way - the lack of certification.
While some courses on the site are priced adequately, there are those that could, in fact, appear to be rather expensive, especially when you keep in mind the fact that you won't actually receive a certificate once you finish learning the topic.

Pros
Easy to use with a learn-by-doing approach
Offers quality content
Gamified in-browser coding experience
Main Features
Free certificates of completion
Focused on data science skills
Flexible learning timetable

Pros
High-quality courses
Nanodegree programs
Student Career services
Main Features
Nanodegree programs
Suitable for enterprises
Paid certificates of completion

Pros
A huge variety of courses
Easy-to-navigate interface
Over 600 free courses
Main Features
A huge variety of courses
30-day refund policy
Free certificates of completion
Conclusions
So, to wrap up the Creative Live review, let's answer the simple question - is Creative Live worth checking out?
Well, if you're a creative person, and are looking for a way to further your knowledge in the fields of writing, filmmaking, photography, painting, or any other, similar area - for sure!
Anyone who knows what is Creative Live will surely tell you that it's one of the better MOOC providers on the web, at least for those who have chosen an artistic venture.
The only truly notable downside to the platform is that it does not provide any certificates once you finish learning a course. If that's not something that would be crucial for you, though, then there's nothing to worry about!
If you'd like to find a more IT-oriented platform, however, you could check out edX, Coursera, or Udacity. These platforms offer some of the best courses in the world, and also provide certifications, too!
Leave your honest Creative Live review
Leave your genuine opinion & help thousands of people to choose the best online learning platform. All reviews, either positive or negative, are accepted as long as they're honest. We do not publish biased reviews or spam. So if you want to share your experience, opinion or give advice - the scene is yours!