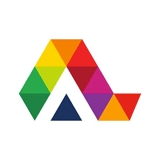 Nowadays, people tend to independently learn skills that they're missing or need in order to have more job opportunities. Lately, the number of online education platforms is growing rapidly, and we might face problems when choosing the right online education platform for ourselves. Well, in this Alison review, I'll discuss one of the more well-known alternatives.
Of course, since we all have different abilities and skills, what works for some people might not work for others. In addition, before enrolling in a course, people tend to search for more detailed information about courses in order to understand whether or not they're worth the time.
To help you decide, I will provide a thorough description of user Alison reviews, and pitch in one of my own, which, hopefully, will be exactly what you need. Before moving to one of the Alison reviews, I will explain what Alison is, what it does, and why it does it, and also how many people are connected to this platform. Moreover, how many and what types of courses Alison provides.
Also, you could check out some Alison alternatives, too - platforms such as Udemy, edX, Coursera or even Udacity might be a great fit for your wants and needs!
Pros
Free courses
Easy to use
Good content
A wide variety of courses to choose from
Cons
Pay in order to remove ads
Might not work for iOS users
Alison Review - Introduction
Firstly, what is Alison?
Alison is a free online education platform that mostly focuses on job-applicable skills. It was founded in Galway, Ireland by Irish social entrepreneur Mike Feerick on 21 April 2007.
At the moment, Alison offers over 2500 free online courses, it has about 19 million learners and 3 million graduates from 195 countries. So, I believe it is safe to say that the numbers speak for themselves, right?
Alison's team consists of representatives from 14 countries across 6 continents worldwide! All of these people, who are dedicated marketers, publishers, analysts, and technologists, have gathered for one purpose - providing free learning courses!
Now, as it is clear what Alison is, I will move on to my interpretation of Alison courses review and its ease of use, which is the first thing that you notice after opening the web page.
Latest DataCamp Coupon Found:
EXCLUSIVE 25% OFF
On DataCamp Subscriptions
Follow the Datacamp promo code link & get an exclusive 25% OFF Datacamp subscriptions. Act now while the offer is still available!
Expiration date : 12/12/2023
2,765 People Used
Only 35 Left
Ease Of Use
One of the most crucial elements of Alison.com reviews is its ease of use. Everyone knows that the first impression matters. Web pages are no exception. As you take a look, you can see right away whether a design is attractive and fulfills your expectations or, on the contrary, is chaotic and tacky. Also, it is important to not get overwhelmed by all the additional information, which is irrelevant to you. So - let's see which of the previously mentioned cases is Alison.
Before starting to write one of many Alison online courses reviews, I opened Alison's website and noticed that it has an attractive design. The colors are quite neutral, and it has a simple layout, with the slogan in the corner: "Empower Yourself". On the top of the page, you can find the dropdown menu, which is quite common.

On the right side, there are categories, which are provided in a clear visual way. They include technology, language, science, health, humanities, business, math, marketing, and lifestyle. When scrolling down you can also see extra categories that actually make it easier for you to decide which course to choose.
They include: trending now, most popular, and most recent. So far, everything is clear, right? Also, it is important to mention in Alison.com reviews that the page seems to exclude all the unnecessary information, which would only interfere with your user experience.
Moving further with Alison reviews, let's see how you can enroll in one of the courses. So, when it's time to decide the course that you'd like to enroll in, you'll notice that each course is evaluated by your fellow colleague students. These evaluations come in the form of bottom-of-the-page user reviews and stars - a popular method of discussing various different content types.
Also, there is information presented on each course, saying whether you will get a diploma or certificate after completing it, and that's definitely information that's worth including in an Alison courses review. What is more, you can save whichever course you want in order to get back to it later.
When reading through user Alison.com reviews, the first negative thing that caught my eye was that an advertisement popped out after I selected the course. So it turns out that you have to wait 10 seconds for it to load up. And it happens when moving to further lessons of the same course, as well. If you want to discontinue advertisements, you can go premium, which costs $7,99 per month.

Even though the price is not that big to remove ads, I guess it's safe to say in this Alison course review that 10 seconds is not such a long time to wait.
Furthermore, when reading through Alison reviews left online, I noticed some negative feedback from iOS users. After doing my research, I found out that iOS devices (such as iPad or iPhone) are not optimized for the Alison website, and might cause issues with your progress since it can fail to update.
Moreover, it is important to mention in all of Alison online course reviews that if you're using an Android tablet or mobile device, problems with incompatibility may appear. It is so if the course that you're watching is not optimized for the Alison Android app. Then again, these are very minor issues - you can check the courses on any type of device, at any given point in time.

To quickly go through the previously-mentioned information I read in some of the user Alison course reviews, I would say that I really liked the design of Alison - it was simple and pretty at the same time, everything was clear and easy to use, no colors that could poke your eyes and no unnecessary information.
The only notable thing worth mentioning as far as user complaints are concerned are the ads - they can get pretty annoying, real fast! However, there's a way to remove them - all you need to do is order the Premium plan of the MOOC provider.
Also, Alsion might not support many iOS and mobile devices, though this is an issue that is being addressed - at the time you're reading this Alison review, chances are that the situation has improved significantly.

Did you know?
Content Quality
Content quality is one of the major aspects to which everyone pays (or, at least - should pay) attention to. That's why one of the questions that appear most frequently in Alison online course reviews, is whether Alison online courses are good enough? So, in this Alison online course review, I will do my best to answer this question.
The majority of Alison online course reviews are very positive. Most users claim that Alison's courses were useful and provided them with a set of new skills, and should be considered as micro-courses.
However, some users who wrote Alison online courses reviews claimed that courses are not that serious from a long-term perspective. All in all, taking into consideration that they are free, the majority of users were satisfied.
Course topic-wise, you'll be able to find anything from programming and web development up to writing and other arts - a broad selection!
Price
The price is something that each user pays attention to when they choose the right online course for themselves. Many people prefer online courses to live ones, simply because they're usually cheaper and, sometimes, you can benefit from them even more. Now, in this Alison online courses review, I would like to put emphasis on the price because Alison courses are totally FREE, anywhere, any time.
After I put it this way, I guess you might want to ask: then why would you include price to Alison online course reviews? The answer is quite simple. Even though courses are free, if you want to get a diploma or certificate, you must pay for it.
How much do Alison's certificate and diploma cost?
There are a few different aspects I would like to include into my version of Alison online course reviews when paying attention to the price. Certificates can cost from €12 to €35, it depends on whether you choose digital, printed, or framed certificate.

Diplomas are more expensive - they cost from €39 to €75, and if you want to get Learning Path, which are e-learning activities taken by a learner, you will be asked to pay from €149 to €165. So, it's your decision to make whether you think it's worth the price, and, hopefully, after Alison online course reviews, you will have a strong opinion about it.
My opinion on the matter? Well, if you've spent any time researching other online learning platforms, and the costs of the diplomas that they tend to issue, you can probably already tell that Alison's prices are great. The certificates are extremely affordable!
What else you should pay for in order to get maximum experience?
As I mentioned before in my Alison online course reviews, in order to remove ads, you will have to pay the price. If you go premium and pay €7 per month, all adverts will be removed, also you will get up to 50% off certification. Moreover, you can pay a one-time fee of €50 if you want to remove ads from courses only and a €99 fee if you want to remove ads from the entire website. Note that it is only valid for one account and for a one-year duration.
To conclude this part of Alison online course reviews, I would say that the prices of Alison's certificates are truly on the low side of things. The certificates will be valuable both if you're studying for your own good, or if you need a document that proves you successfully finished courses that you might need to show to your future employer.
Moving further to other important aspects of Alison online course reviews, I will pay attention to the learning experience and features.
The Learning Experience
This part of Alison course review is the one that everyone understands and evaluates differently. It depends on your style and usage preference, and your overall mood that day. Also, you might have different expectations from online courses than other users, so you can either get disappointed or surprised by how great your learning experience was.
However, there's still a possibility to develop an overall impression of Alison courses.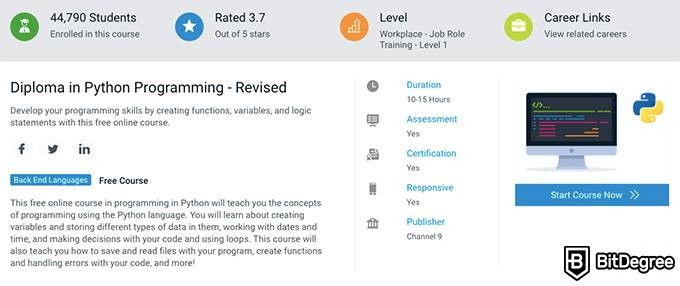 First of all, you might want to check other people's experiences with the help of Alison reviews. As I said, though, it's very subjective, so you can only see what other people think of it and what the majority of them indicate. Another way of making your own mind would be to take a look at the Alison YouTube channel. This way, you can get an objective opinion and see everything from your point of view.
Features
The last point that this Alison online courses review is missing is the features. Now, since the overall experience of the majority of users was rather positive, let's take a look at some features Alison has.
The first detail that caught my attention when I scrolled a little bit down the page is that the exact number of how many students are currently enrolled into courses, how many already graduated, how many courses there are at the moment, and the number of countries that have enrolled into Alison courses is provided.
The second thing is that you can refer your friend, or more particularly, as many friends as you want, and get free digital certificates and courses! This is great, right? Moving further into the feature part of Alison course review, it is important to say that there are 5 language preferences to choose from, including English, Spanish, French, Italian, Brazilian Portuguese.
There are also three hubs: English, Healthcare, and Project Management.
Now, this is about it for my version of Alison reviews, so let's move on to the conclusion.

Pros
Easy to use with a learn-by-doing approach
Offers quality content
Gamified in-browser coding experience
Main Features
Free certificates of completion
Focused on data science skills
Flexible learning timetable

Pros
High-quality courses
Nanodegree programs
Student Career services
Main Features
Nanodegree programs
Suitable for enterprises
Paid certificates of completion

Pros
A huge variety of courses
Easy-to-navigate interface
Over 600 free courses
Main Features
A huge variety of courses
30-day refund policy
Free certificates of completion
Conclusion
I hope that from all user Alison online courses reviews, this Alison courses review is the most thorough and helpful.
All things considered, Alison is surely one of the better MOOC alternatives, when you keep in mind the fact that the courses available on the platform are free of charge. Naturally, there are going to be some payments involved, if you wish to involve them - however, the courses themselves are free to study.
Still not sure? To guarantee yourself the best learning experience, do check out Udemy or edX - some of the Alison alternatives.
Leave your honest Alison review
Leave your genuine opinion & help thousands of people to choose the best online learning platform. All reviews, either positive or negative, are accepted as long as they're honest. We do not publish biased reviews or spam. So if you want to share your experience, opinion or give advice - the scene is yours!