On December 16th, a powerful tropical cyclone known as Typhoon Odette, struck the Philippines.
The tropical cyclone caused severe and widespread damage throughout the Southern Philipines (worth at least $794 million).
According to recent estimates, Typhoon Odette impacted over 9 million people, with nearly 325,000 people still evacuated. Over 50,000 residences and $260 million worth of agricultural supplies were destroyed.

Did you know?
Want to get smarter & wealthier with crypto?
Subscribe - We publish new crypto explainer videos every week!
What is a Liquidity Pool in Crypto? (Animated)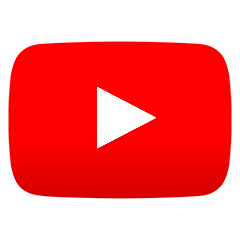 After the heartbreaking incident, Yield Guild games has raised $1.45 million to support the people that had been affected.
Yield Guild Game is a game that manages a treasure mine of game-related NFTs, virtual land parcels, and digital assets. Members can employ virtual land parcels to increase their earnings and the guild's earnings.
Luckily, approximately $1 million already reached the people in need.
According to a representative from YGG, about $458,000 worth of crypto coins and tokens have been kindly donated to the relief fund, but haven't been converted to fiat currency for deployment yet.
Luis Buenaventura, the YGG Pilipinas Country Manager, was the one that led the initiative. He said that the largest part of the YGG is the community is represented by Philipines:
We're Filipino-led; many of the senior staff reside here in the Philippines and indeed the largest portion of the global play-to-earn community is based here, which is why so many of the play-to-earn projects came out to contribute to the cause when they saw the extent of the typhoon damage.
"YGG Pilipinas" revealed the relied operation one day after the incident, instantly raising $110,000 in crypto tokens such as WETH, USDC, SLP, AXS, and ETH.
Some people who were affected by Odette needed the funds more crucially than relief goods, "Crypto Ayuda", an aid project was launched to send the money aid to people who needed it.
He also said that their community is hugely important to them, same as their core team, and many staff members were living in the affected areas without running water or power for a month now.
Gabby Dizon, the YGG co-founder, commented that the initiative brought to light the unity of the Web3 gaming community. Adding that "we are more than just a community of gamers".
Keeping that in mind, Jeffrey "Jihoz" Zirlin, the co-founder of NFT play-to-earn game Axie Infinity also joined in and donated $55,400 or 1,000 AXS on Christmas day:
As we work together to help our brothers and sisters in the Philippines recover and rebuild, we remember that this is what our community is about.
Besides that, DeFi Kingdoms players voted to donate $500,000, and even the developer team joined by adding $250,000.
---