President's advisors cited reports claiming that crypto mining harms the environment, quality of life, and electricity grids.
White House's Council of Economic Advisers, an agency within the Executive Office of the President charged with providing objective economic advice, has advocated for a controversial 30% Digital Asset Mining Energy (DAME) tax.
Initially announced on March 9th as part of President Joe Biden's FY2024 budget, the proposed tax aims to impose a 30% excise tax on electricity consumed by crypto-miners.

Did you know?
Want to get smarter & wealthier with crypto?
Subscribe - We publish new crypto explainer videos every week!
Where to Trade Crypto: 3 Best Approaches Explained (Animated)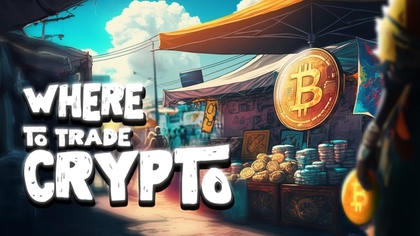 At that time, the Department of Treasury argued that the tax would reduce mining activity and its associated environmental impacts, causing Bitcoin's value to drop below $20,000 the following day.
On May 2nd, the White House's Council of Economic Advisers (CEA) released a statement to justify the need for the DAME tax. In the announcement, the Council of Economic Advisers argued:
Currently, crypto mining firms do not have to pay for the full cost they impose on others, in the form of local environmental pollution, higher energy prices, and the impacts of increased greenhouse gas emissions on the climate.
The CEA stated that the DAME tax would encourage firms to consider the harms they impose on society, emphasizing the energy consumption and costs associated with the "computationally intensive production" of crypto assets.
The CEA also cited reports indicating that crypto mining harms the environment, quality of life, and electricity grids. Moreover, CEA pointed out that pollution from electricity generation disproportionately impacts low-income neighborhoods.
In its statement, CEA suggested that crypto mining using existing clean power sources, such as hydropower, can negatively affect the environment by pushing other electricity users towards "dirtier" sources.
The Council of Economic Advisers' Twitter thread has received considerable criticism from the community, with some labeling it "misinformation" and "propaganda." One user argued that the tax would "simply push Bitcoin mining to Russia & other countries."
Crypto mining wouldn't be the first crypto-related entity running away from the United States. Following the Wells Notice from US SEC, crypto exchange Coinbase revealed plans to move its services to other countries. The wait wasn't too long, as on May 2nd, Coinbase rolled out Coinbase International Exchange (CIE).
---