US Senator Elizabeth Warren believes that the crypto industry is "scared of a strong SEC."
Elizabeth Warren, an American politician and the senior United States Senator from Massachusetts, has urged the US Securities and Exchange Commission (SEC) to "double down" on its efforts to regulate the crypto industry.
In an interview with American Economic Liberties Projects on January 25th, Warren claimed that the crypto industry is "scared of a strong SEC."

Did you know?
Want to get smarter & wealthier with crypto?
Subscribe - We publish new crypto explainer videos every week!
How to Avoid Major Crypto Investment Risks? (Beginner-Friendly)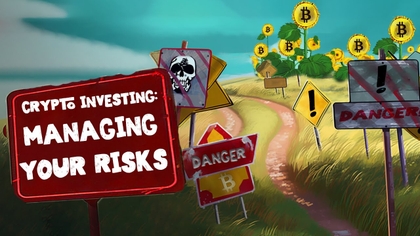 It appears that the Commission is still ramping up. That is why the industry is scared of a strong SEC, and that's why it is spending millions of dollars each year lobbying to escape SEC oversight.
Moreover, the US Senator highlighted that major progress in SEC's operations was reached after Gary Gensler was appointed SEC Chairman. According to Warren, since 2021, SEC "has made a good start" in filling the gaps left by SEC leaders under the Trump Administration.
Warren claimed that the previous SEC administration "gave a green light" to the crypto market, which was "full of junk tokens, unregistered securities, rug pulls, Ponzi schemes, pump and dumps, money laundering and sanctions evasions."
An American politician believes that to clean the mess left by the former SEC administration, Gensler's team has to "use the full force of its regulatory powers."
The SEC should double down and use its tools to enforce the rules, and where the SEC needs more cops on the beat, then Congress needs to step up with the resources and the new authorities that are needed to ensure the SEC can do its work at full strength in every corner of the crypto market.
Warren is known for her skepticism toward the crypto industry. Therefore, it is not surprising that a US Senator urges regulators in banking sectors to take more action towards controlling the crypto industry.
It is worth noting that at the beginning of December 2022, Elizabeth Warren and US Senator Roger Marshall introduced the Digital Asset Anti-Money Laundering Act of 2022. Among other things, with the bill, US Senators sought to make crypto firms follow the same anti-money laundering requirements as "every bank, every broker, and Western Union."
---