If accepted, the bill will be the first thorough guide for the supervision and enforcement of the stablecoin market within the United States.
Opening the doors to an evolved digital asset environment, the US House Financial Services Committee unveils the latest draft of the landmark stablecoin bill.
The bill brings bipartisan ideas into the scene, thanks to input from both Republican and Democratic committee members.

Did you know?
Want to get smarter & wealthier with crypto?
Subscribe - We publish new crypto explainer videos every week!
What is an Automated Market Maker in Crypto? (Animated)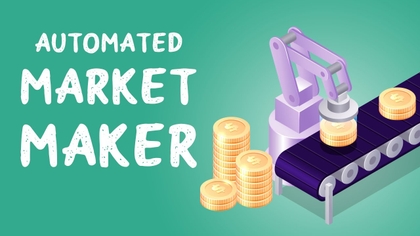 The latest version of the bill is a symbolic display of the legislators' cooperative spirit, working together towards regulatory clarity for the emerging digital asset ecosystem.
Under the helm of Representative Patrick McHenry, the committee has diligently refined this document. This third iteration of "The Future of Digital Assets: Providing Clarity for the Digital Asset Ecosystem" has been unveiled ahead of the scheduled committee hearing on June 13th. Its introduction is expected to be a prominent topic during the anticipated discourse.
The newly-launched version advocates for the US Federal Reserve to be the central figure in establishing criteria for stablecoin issuance.
However, it also aspires to grant state authorities a role in overseeing these token-issuing entities. Balancing federal and state powers in the management of this new digital asset class indicates the committee's careful deliberation to create a comprehensive and balanced regulatory framework.
This refreshed proposal also tackles the subjects of who may issue stablecoins and the requirements for stablecoin payments.
The last version, launched on April 24th, focused on payments related to stablecoins. It left other aspects of the digital asset market, such as custodial service providers and algorithmic stablecoins, relatively unexplored. In contrast, the latest draft provides a more concise roadmap, clearly defining the powers bestowed on state legislatures.
This new direction taken by the Financial Services Committee reflects an increased understanding and acceptance of digital assets. It is a testament to the ever-evolving landscape of cryptocurrency, providing a more precise path for stablecoin regulation and enforcement, aligning with the accelerated growth and complexity of the market.
In May, the United States House of Representatives witnessed an intense discussion revolving around two different legislative proposals for stablecoins regulations.
---