The UK Treasury excludes algorithmic stablecoins as a payment method and welcomes those backed by fiat currencies such as the US dollar or other cryptocurrencies.
The United Kingdom's Department of Treasury has given the green light to approve stablecoins as a legal method of payment in Britain. Even though the news is welcome, such a decision made by Chancellor Rishi Sunak sounds surprising due to the current market meltdown. Last week, the value of all cryptocurrencies hit a new low as it has been reduced by more than $300 billion.
According to Sunak, the introduction of cryptocurrency as legal tender will allow the country to stay at the top of its game in terms of technology and innovation.

Did you know?
Want to get smarter & wealthier with crypto?
Subscribe - We publish new crypto explainer videos every week!
How to Avoid Crypto Taxes? (Legal Ways Explained)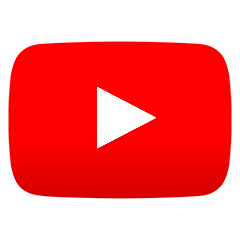 However, the HM Treasury does not have any plans yet to introduce algorithmic stablecoins due to their instability in the crypto market. "The Government has been clear that certain stablecoins are not suitable for payment purposes as they share characteristics with unbacked crypto assets," the Treasury's delegate added. Moreover, it was stated that:
"Legislation to regulate stablecoins, where used as a means of payment, will be part of the Financial Services and Markets Bill which was announced in the Queen's Speech."
This way, the UK will provide various businesses and providers a possibility to function and evolve faster. Also, it will guarantee financial stability and strict regulatory requirements that will allow these emerging innovations to be utilized more effectively and securely.
However, advocates of stablecoins still imply that payments through such digital currency where the price is designed to be pegged to a reserve asset like the U.S. dollar will be more secure in the future, while additionally reducing various costs including cross-border payments.
Earlier this month, one of the most stable cryptocurrencies TerraUSD experienced a catastrophic crash as it lost more than 85% of its value.
---