Key Takeaways
The Simpsons' Halloween special humorously depicted Homer turning Bart into an NFT, offering commentary on the NFT market.
The episode sparked a positive reaction from the NFT community.
A new NFT collection inspired by the episode experienced immediate success, highlighting the intersection of popular culture and cryptocurrency enthusiasm.
The Simpsons has taken a humorous jab at non-fungible tokens (NFTs) in its 34th Treehouse of Horror special.
The iconic show's new Halloween episode, "Wild Barts Can't Be Token," sees Homer Simpson unintentionally turning his son Bart into NFT, sparking a series of comedic events that satirize the NFT craze.

Did you know?
Want to get smarter & wealthier with crypto?
Subscribe - We publish new crypto explainer videos every week!
Is Decentralized Anonymous Blockchain a Myth? (Explained!)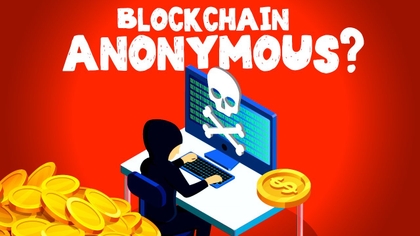 The storyline satirically highlights the buzz surrounding NFTs and how the fear of missing out (FOMO) powers the market. Viewers watch as Marge Simpson becomes a digital token to save Bart, navigating a surreal virtual world with parodies of popular NFT collections like Bored Ape Yacht Club and Doodles.
In a humorous twist, the virtual journey is fueled by literal FOMO, and the climax sees Homer surrendering to the hype and tokenizing himself, only to witness the market crash instantaneously.
The segment does not spare even the creators' foray into the NFT space, as it mocks the "Golden Moments" collection launched in partnership with Disney+ and VeVe in November 2021. This self-referential humor extends to the NFT platform VeVe, which acknowledged the parody on its official account with a brief and amused response.
Beeple, the digital artist who shot to fame with viral artworks, expressed his enthusiasm for being featured in the show, citing it as a "bucket list moment." This sentiment was echoed across Crypto Twitter, where the NFT community embraced the segment with delight despite its critical tone.
The cultural impact of the episode was immediate. Italian artist Rino Russo capitalized on the momentum by releasing a free-to-mint NFT collection called Springfield Punks, blending the iconic Simpsons characters with the CryptoPunks aesthetic.
This collection quickly sold out, generating a staggering trading volume of 1,377 Ether (equivalent to $2.6 million) within 24 hours on the marketplace OpenSea, ranking it as the third most traded collection of the day.
The Simpsons' venture into the world of NFT satire has not only provided a comic take but also sparked a wave of engagement within the cryptocurrency community. It showcases the pervasive nature of NFTs in popular culture and the rapid response of enthusiasts to integrate humor into lucrative digital opportunities.
---