An initiative backed by US Republicans would prohibit American app stores from supporting applications that accept payment in China's digital yuan.
Three US senators, including Tom Cotton, Marco Rubio, and Mike Braun, are expected to introduce a new bill, referred to as the "Defending Americans from Authoritarian Digital Currencies Act," regarding China's digital yuan ban from the US app stores.
The proposal suggests that businesses in the US who control or own app stores "shall not carry or support any app in [their] app store(s) within the United States that supports or enables transactions in e-CNY." Thus, with such a bill, the government will seek to limit the utilization of China's central bank digital currency (CBDC) in the US.

Did you know?
Want to get smarter & wealthier with crypto?
Subscribe - We publish new crypto explainer videos every week!
Crypto Token VS Coin (Animated Explainer & Examples)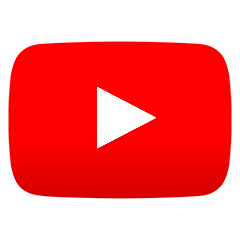 The Republican senators noted that app stores refer to all services, including available Internet websites, electronics-related services, and software programs that distribute applications from third-party developers to mobile devices and computer users.
One of the three Republican senators implied that CBDC might also be implemented to prevent China from spying on people's financial operations. He revealed that the digital yuan can provide the Chinese government with "real-time visibility into all transactions on the network, posing privacy and security concerns for American persons who join this network." Cotton added:
"The Chinese Communist Party will use its digital currency to control and spy on anyone who uses it. We can't give China that chance — the United States should reject China's attempt to undermine our economy at its most basic level."
Likewise, the other US senator Rubio suggested that the government cannot sit and watch how this totalitarian dictatorship utilizes its state-controlled digital currency to penetrate the country's economy and individuals' private information. "This is a major financial and surveillance risk that the United States cannot afford to make," Rubio added.
China, amongst other countries such as US and India, is still struggling with the national security implications of developing financial technology and protecting individuals' privacy.
In other news, the beta version of the long-awaited e-CNY wallet has topped the charts and become the most popular mobile app in China.
---