Key Takeaways
SEC's Gensler voiced approval for FTX's potential relaunch with strict adherence to legal standards.
Farley's bid to buy FTX is set against the backdrop of Gensler's call for transparency and investor protection.
The SEC Chair highlights ongoing challenges with fraud in the crypto sector, pushing for stringent regulatory compliance.
SEC Chairman Gary Gensler has expressed conditional support for a reestablished cryptocurrency exchange, FTX, emphasizing that its new leadership must operate squarely within the parameters of regulatory laws.
In the wake of FTX's bankruptcy and its founder's legal troubles, speculation has arisen around a possible acquisition by Tom Farley, the former New York Stock Exchange (NYSE) president.

Did you know?
Want to get smarter & wealthier with crypto?
Subscribe - We publish new crypto explainer videos every week!
What is Cardano in Crypto? (Easily Explained!)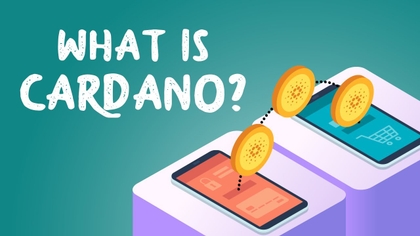 Gensler, addressing the potential for FTX's rebirth under such leadership, underscored the need for legal compliance for future operations.
If Tom or anybody else wanted to be in this field, I would say, "Do it within the law."
During a dialogue at DC Fintech Week, as reported by CNBC, Gensler elaborated on his vision for a compliant FTX, stressing:
Build the trust of investors in what you're doing and ensure that you're doing the proper disclosures — and also that you're not commingling all these functions, trading against your customers or using their crypto assets for your own purposes.
According to a November 8th Wall Street Journal article, Farley, now the CEO of cryptocurrency exchange Bullish, is a frontrunner in the acquisition race alongside contenders like Figure Technologies and Proof Group.
Gensler's comments also touched on the fraud issue within the cryptocurrency industry. He indicated a broader regulatory concern, advocating for a more robust regulatory environment to safeguard investors:
Think about how many actors in this space are not complying right now with international sanctions and money laundering laws and are using crypto for nefarious or bad actions.
As the FTX saga unfolds, Gensler's stance is clear: a stringent, legally compliant framework is critical for any potential relaunch. With the industry still navigating the repercussions of FTX's fall, the SEC's priority remains protecting investors from the risks posed by non-compliant entities.
---