After Bitcoin Miami Conference, Robert F. Kennedy Jr. bought two Bitcoin for each of his children.
Robert F. Kennedy Jr., a prominent figure in the Democratic party and a presidential candidate, announced a substantial investment in Bitcoin (BTC).
The decision to purchase the cryptocurrency was seen as an act of commitment following his previous pro-Bitcoin remarks, which sparked a wave of debate in both the crypto and mainstream worlds.

Did you know?
Want to get smarter & wealthier with crypto?
Subscribe - We publish new crypto explainer videos every week!
How to Avoid Major Crypto Investment Risks? (Beginner-Friendly)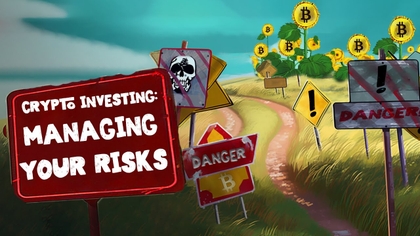 As revealed during a Twitter Space interview on July 26th, Kennedy made a decisive move into the crypto world, acquiring two Bitcoin for each of his seven children.
The strategic step was prompted by a series of critiques following his speech at the Bitcoin Miami Conference earlier in May. The comments focused on his supposed lack of personal involvement in the crypto market despite publicly advocating for it.
Kennedy responded to these criticisms by saying:
Right after that Bitcoin conference, I received a substantial payment, and it was then that I decided to stand by my words with action, so I invested in Bitcoin for every one of my children.
Kennedy's six children, who range in age from 22 to 38, include two daughters and four sons from his previous relationships. It is widely speculated that the seventh child is from his most recent marriage to Hollywood actress Cheryl Hines.
It's worth noting that during the Miami conference, Kennedy, while declaring his campaign's readiness to accept Bitcoin donations, categorically stated that he had no personal investment in the cryptocurrency, emphasizing:
I am not an investor, nor am I here to give investment advice.
The disclosure of his Bitcoin investment now lends credibility to a recent leak, which suggested that Kennedy had amassed a substantial Bitcoin portfolio, valued between $100,001 and $250,000 as of the end of June.
However, if Kennedy acquired the 14 Bitcoin for his children at an average price of $26,800 shortly after the Miami conference, the value of his holdings would have soared past $380,000 by the end of June.
With his substantial investment in Bitcoin, RFK Jr. reinforces his commitment to a crypto-friendly America. This step marks a notable moment in his political career, boldly intertwining cryptocurrency with politics.
---