On July 14, after a year since the initial introduction, the Paraguayan Senate passed regulations on cryptocurrency-related businesses and crypto mining sectors.
According to the notice, distributed back in May, the bill has been issued to impose regulations on the crypto exchange, mining, intermediation, commercialization, transfer, and crypto asset administration.
The bill has gone through quite a ride, since being introduced in July of 2021 by Senator Fernando Silva Facetti. Since then, in May it has been passed to Congress and finally approved by the Senate. Currently, the draft awaits the green light from President Mario Abdo Benítez, to be verified as a law.

Did you know?
Want to get smarter & wealthier with crypto?
Subscribe - We publish new crypto explainer videos every week!
What are Stablecoins, Altcoins & Wrapped Coins Explained!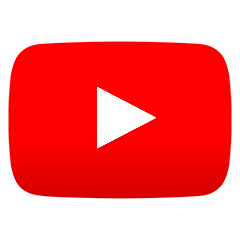 The bill is sought not only to impose regulations or restrictions on crypto-driven businesses but also to create a Ministry of Industry and Commerce to keep an eye on the providers of crypto services.
One of the sections in the bill overviews the relationship between crypto miners and local power suppliers. It states that crypto miners will have to inform the National Electricity Administration (ANDE), which is a Paraguayan national electricity regime, about their energy consumption.
In the case of excessive electricity consumption, the ANDE can and will cut off miners' electricity supplies.
It is worth noting that the Government is ready to provide monetary support for miners to pay for their energy consumption while issuing them a 15% higher rate than other industries.
The local press is reporting that Congress together with the Senate approved that companies operating in the crypto industry should be treated as those who are trading in securities for tax purposes.
As a result, crypto companies will not have to pay Value Added Tax (VAT). However, they will be immediately assigned to the income tax regime.
Overall, Paraguay is the latest country in South America, who is taking the initiative to adapt and regulate crypto. Other countries, such as Brazil, Argentina, and Panama are still waiting for their chance.