With the successful completion of the second phase of PoC trials, Japan is propelling forward the development of a CBDC.
The Bank of Japan (BOJ) has announced the completion of the second phase of its proof-of-concept (PoC) experiments for a central bank digital currency (CBDC).
The second-phase PoC, which took place from April 2022 to March 2023, tested the technology required to impose upper limits on CBDC holdings, a mechanism the BOJ refers to as "safeguards ensuring the stability of the financial system."

Did you know?
Want to get smarter & wealthier with crypto?
Subscribe - We publish new crypto explainer videos every week!
What is Ethereum & What is it Used For? (Animated Explanation)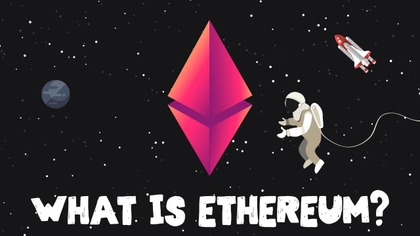 These safeguards were examined in scenarios where users had multiple accounts with different intermediaries and quickly shifted from traditional bank accounts to the CBDC. Furthermore, the study focused on convenience used to initiate and schedule payments.
The experimental setup presupposed 100,000 users with five intermediaries, examining loads of 500 and 3,000 transactions per second, including discussions about scalability enhancement.
Backend experiments were conducted to explore ledger design, database language, and a flexible-value token model. The tests also included an orchestration system for quicker multiple transactions handling from the same account.
The BOJ declared the PoCs successful, meeting their intended objectives, and confirmed the progression to the scheduled CBDC pilot project. This pilot phase will scrutinize the "end-to-end process flow" and develop additional connections with external systems.
The BOJ report concluded with a statement underlining the importance of public discourse in the decision to launch a CBDC:
Whether to issue a CBDC should be decided by discussions among the Japanese public.
To facilitate this, the BOJ plans to establish a CBDC Forum to gather insights from private businesses and has indicated a final decision on CBDC issuance will be made by 2026.
As the Bank of Japan ventures into the CBDC pilot, it underscores the significance of public engagement and input from private entities in shaping the future of the digital yen. This continued progression indicates Japan's commitment to exploring the potential of digital currency.
At the end of May, Japanese lawmakers introduced stricter anti-money laundering (AML) rules, which are set to commence on June 1st.
---